As ski season moves into spring, I have to admit, I get weary of the driving. I worry I'll sleep through the alarm, because secretly I want to sleep in. Ultimately, I answer the call because, as tired as I am, I know I'll be jazzed, when I arrive at the mountain.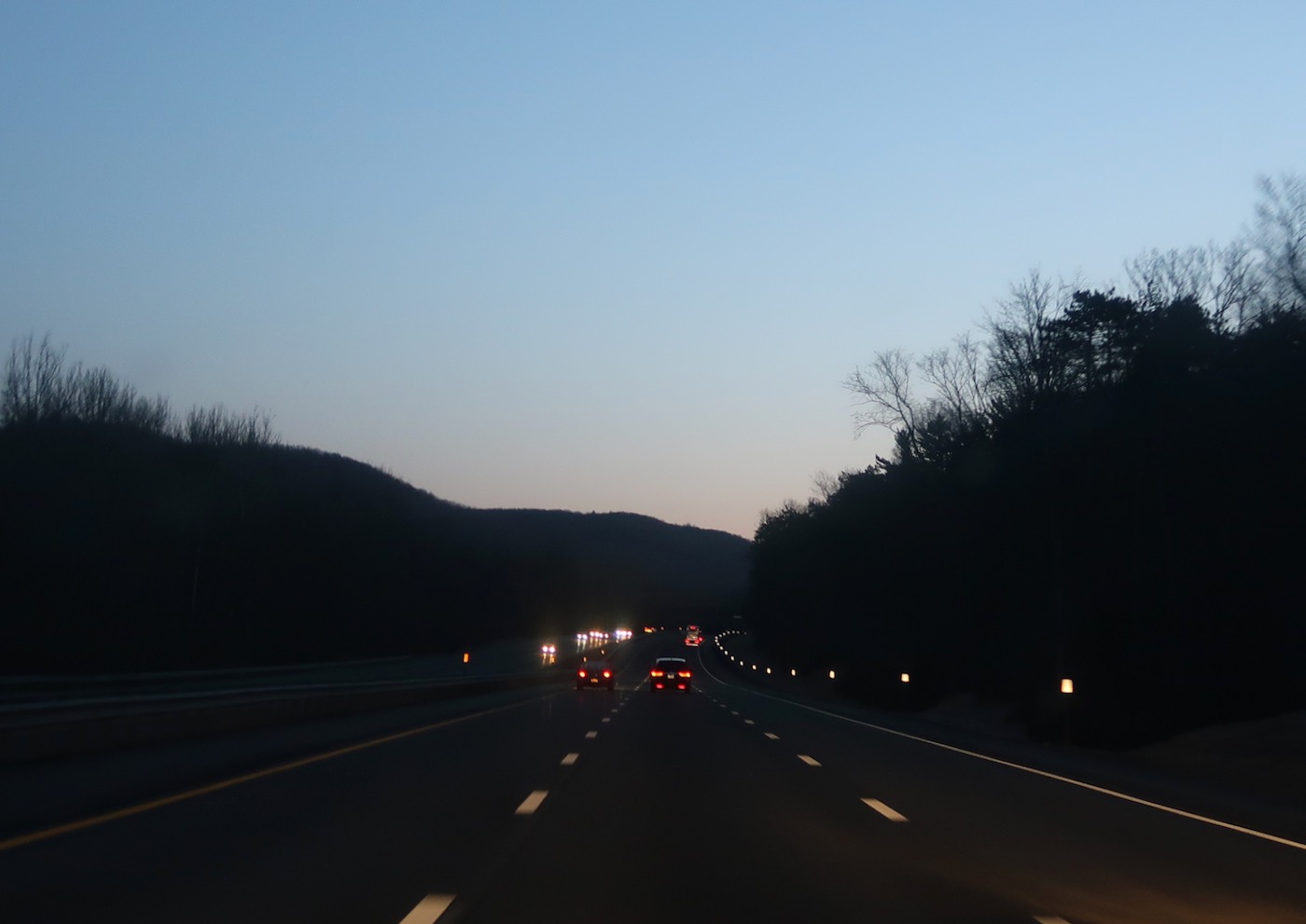 Spring presents me with another related challenge. In the same way migratory birds are compelled to take predetermined routes at predetermined times, I can't escape my drive to be on the first chair. Even in the spring, when it might not make any sense, I can't seem to help it.
My plan is to arrive an hour before lifts spin. This gives me extra time to get stuck in a little traffic, or slow down if conditions are snowy.
For my trip to the hill on Sunday, I tried to find some middle ground. Instead of my normal Plattekill alarm (3:45 am) I used my Snow Ridge from the Cabin alarm which wakes me at 4:30. It wasn't much of a compromise; I still tried to make up the time on the road, so I could be on the first chair.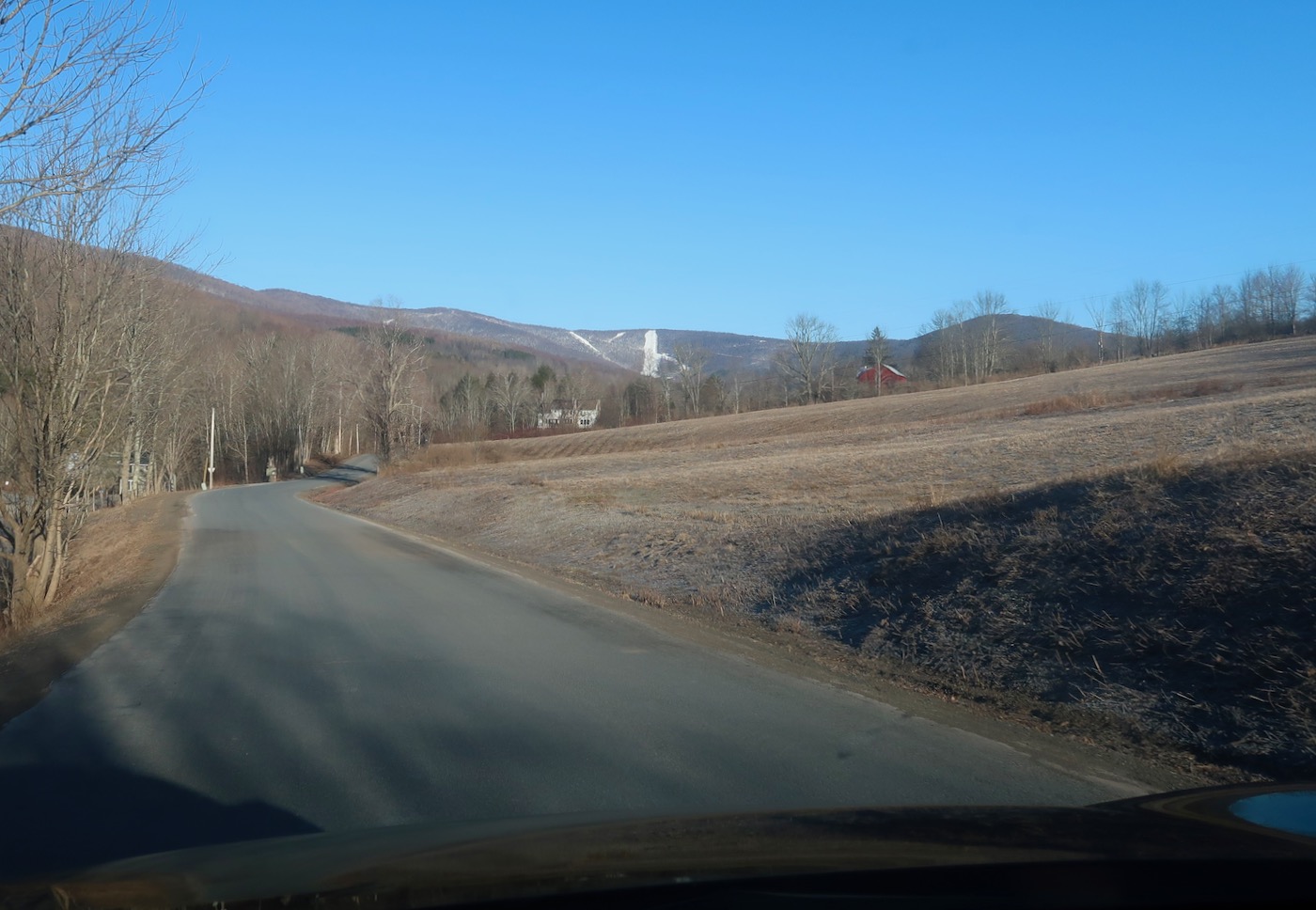 On days when I ski Plattekill, I'm almost always the first customer in the lot, with noted longtime passholder Dean, right behind me. On Sunday, I arrived at 8:15 and there were already twenty cars in the upper lot. Some things were happening, that I'd never seen before.
At a relatively early hour, many of those cars were filled with families. Even more unusual, it was obvious to me that several families were new to the mountain, their first time at Plattekill. When I spoke to Danielle later in the day she told me that it was the story of this season. Some New York skiers discovered a new place to ski.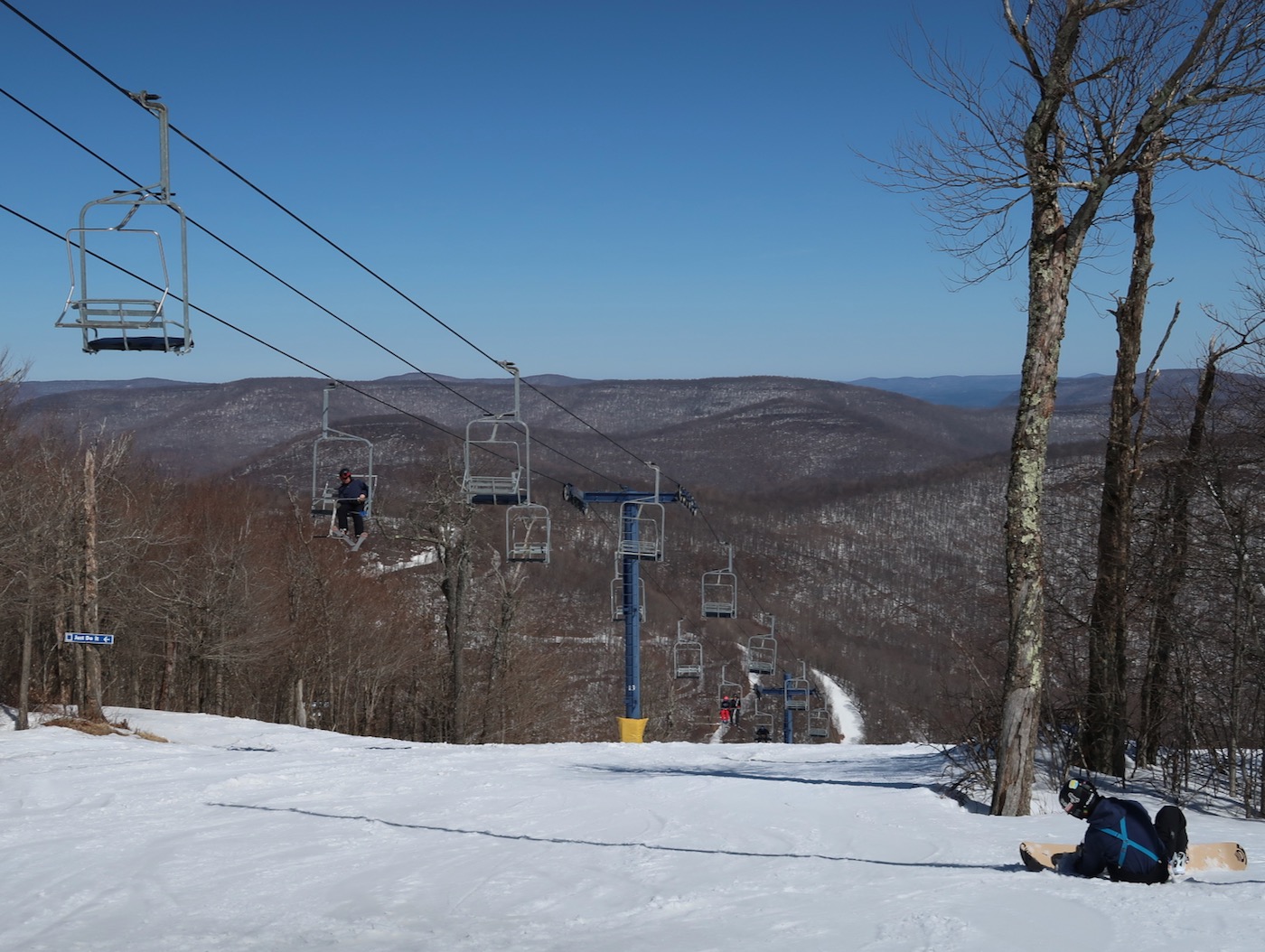 It was 26 degrees in the parking lot when I started walking toward the lift.
As it turned out, I did make first chair. As I rode to the top, the late March sun was shining and it seemed like the snow below me was already softening. On our first run Dean and I carved in the corduroy a couple inches deep. I was glad I'd gotten out of bed.
One of my favorite things about Plattekill is the community of skiers who are regulars on the hill. On any given day, I know I'll find someone to ski with. I've been skiing the hill since 2008, with dozens of days recorded, and I don't ever remember skiing alone.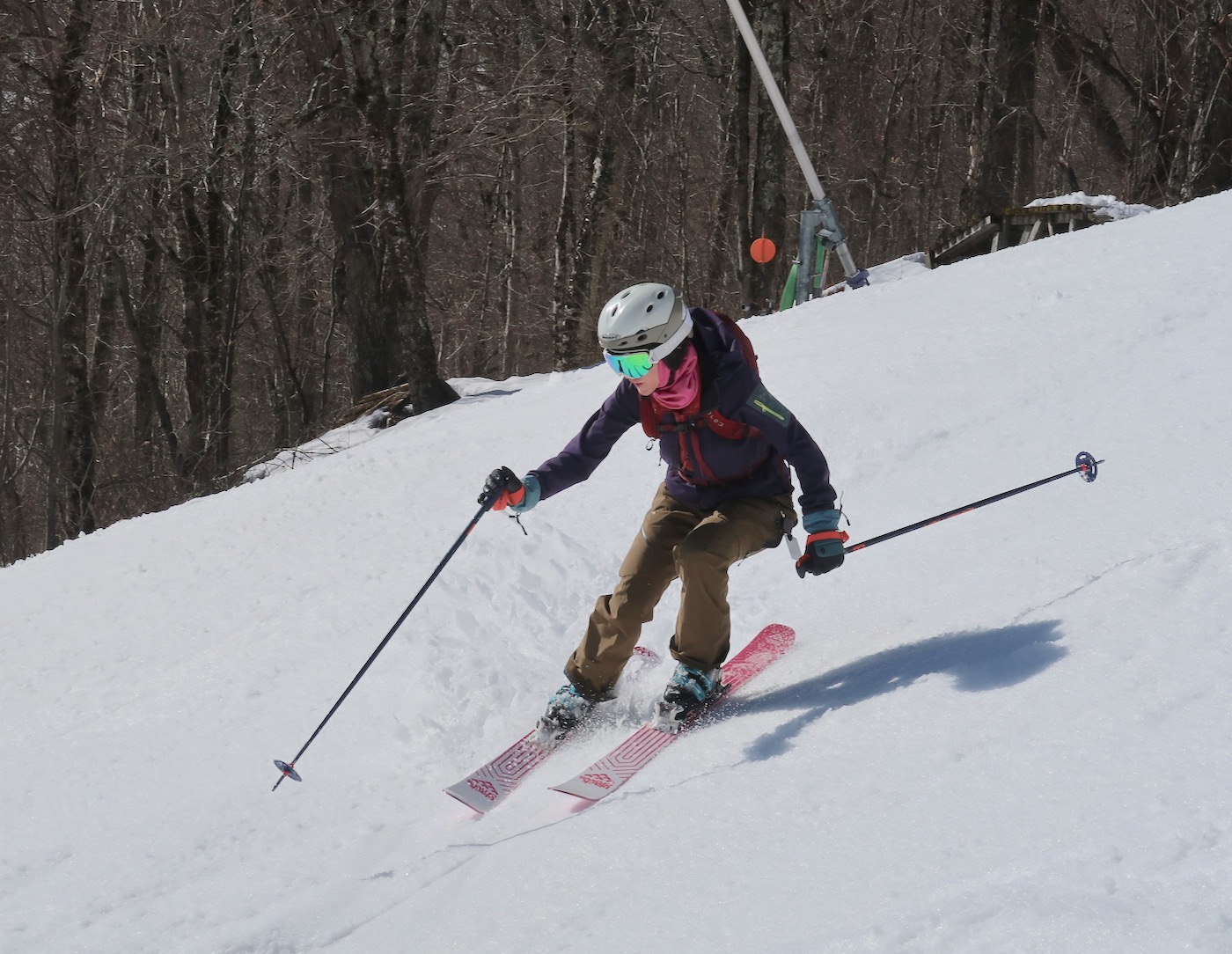 This day was no different. I skied my first run with Dean, then Jennifer and David appeared, followed by everyone really. Chris and Jason, Sean Riley, Marc, and on and on.
We started with the corduroy on the sunny side under the triple, and then followed the sun. After a few runs we moved to Blockbuster, then Freefall and then Northface.
I was surprised when Chris recommended we jump in to The Rollercoaster, a slashy and windy trail that snakes through the woods above Overlook. From there we found some low-angle trees; the conditions were actually very workable.  While the snow was a bit slow, it was consistent, not grabby and very supportive. I don't think it was very deep, but it didn't matter.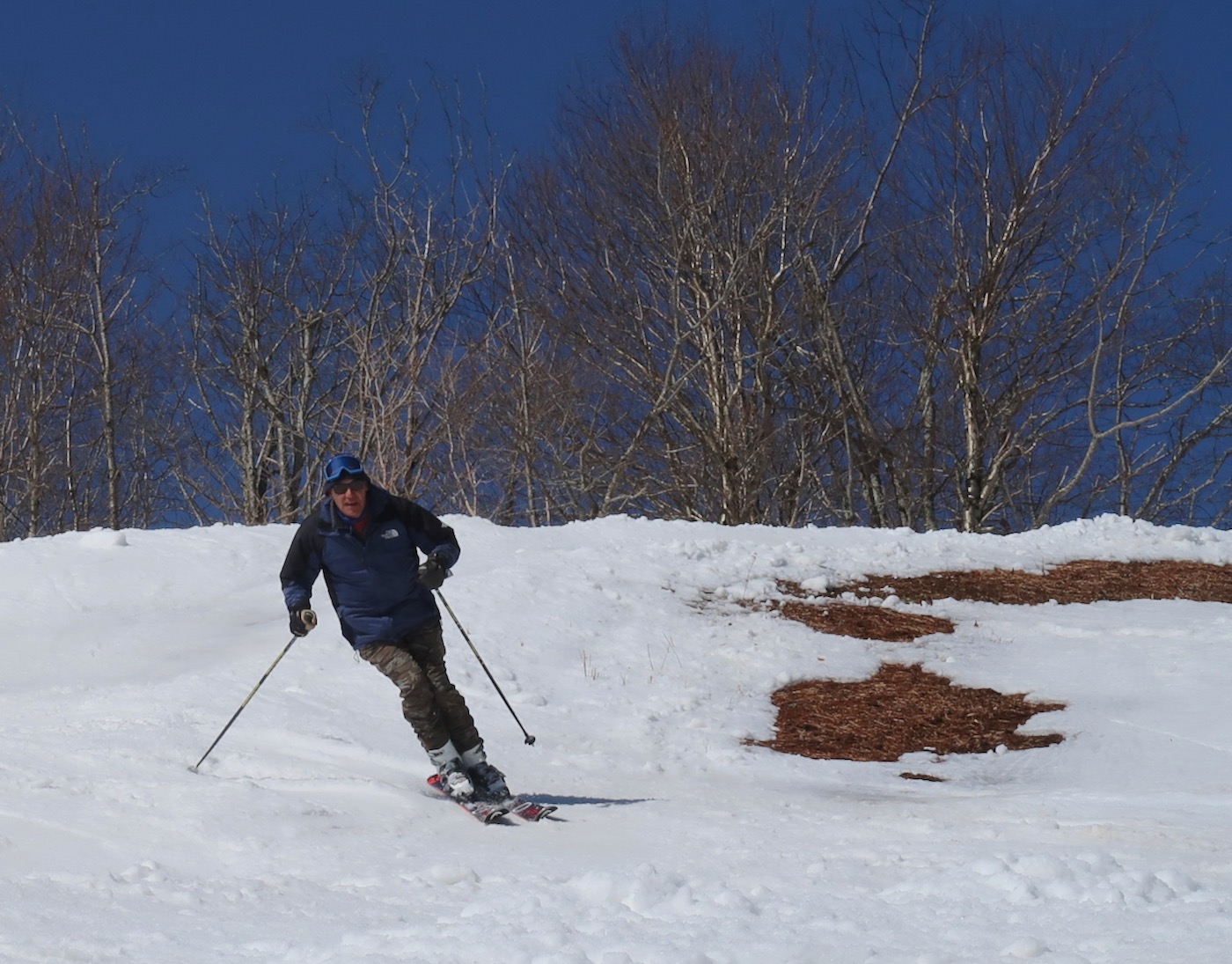 Eventually reality re-asserted itself.  The trails were where it was at, and the bumps were on Plunge. At the top of the double I finally ran into Roman, head of Plattekill's Ski School.  He'd been texting me all week, insisting that I had to come to the mountain to enlist as a soldier in the Plattekill Plunge Army.
The army was a concept we created as a way to recruit bump skiers to build lines. Plattekill is generally uncrowded and the formation of bumps requires a good weather and a dedicated effort.  We thought branding the army might help us build those bumps.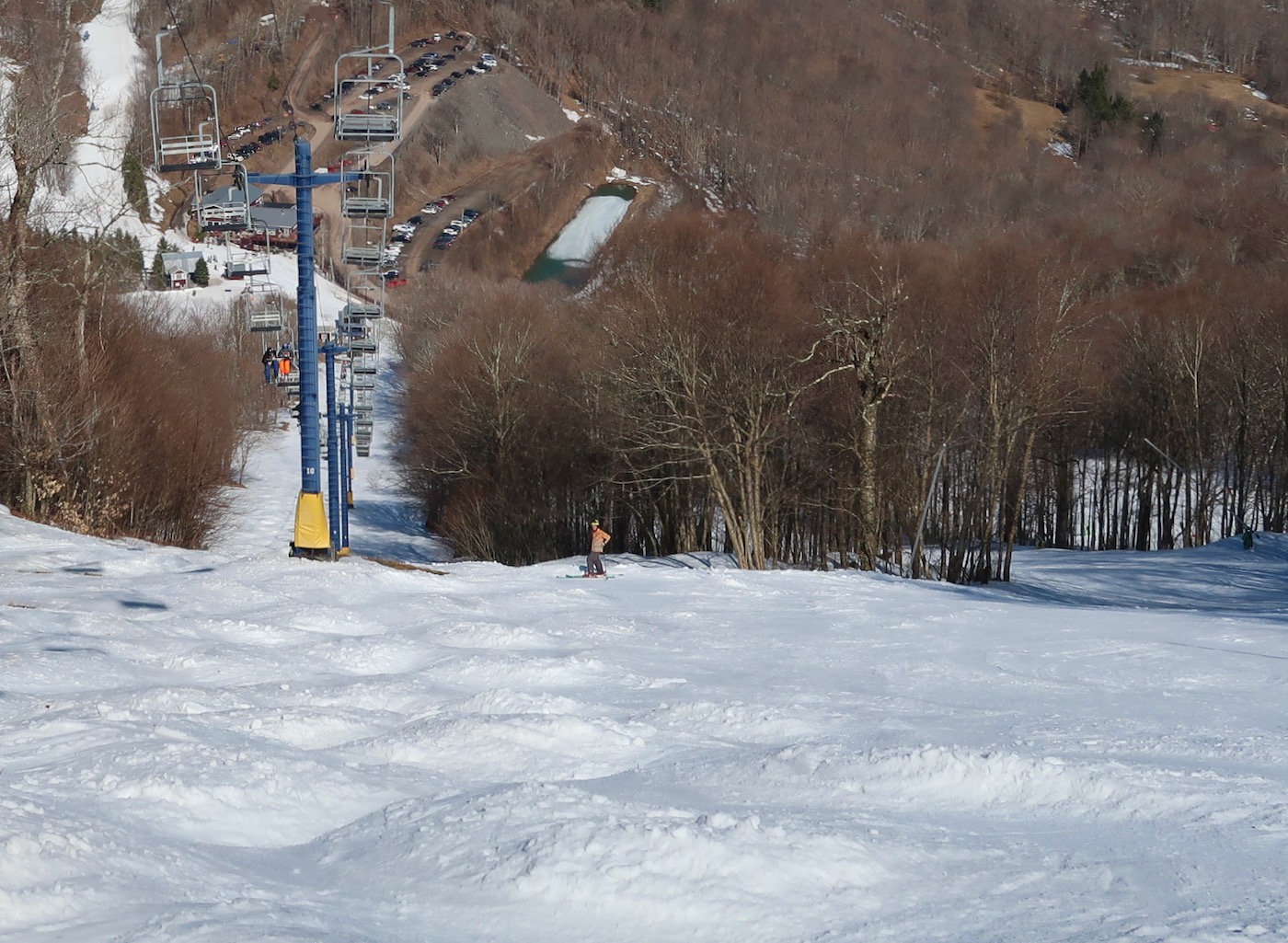 Lucky for me, on this day, the work had already been done. Yea it was only one trail, or more accurately half of one trail, but if you're a one trick pony, one trick is all that you can do. Do do do do do.
Everything came together. For the longest time, I've struggled to keep my hands forward and keep my upper body quiet. As I finally seem to be getting it, after years of trying, there's nothing I like more than negotiating my way down the fall line through a line of ultra-soft bumps. I was in heaven.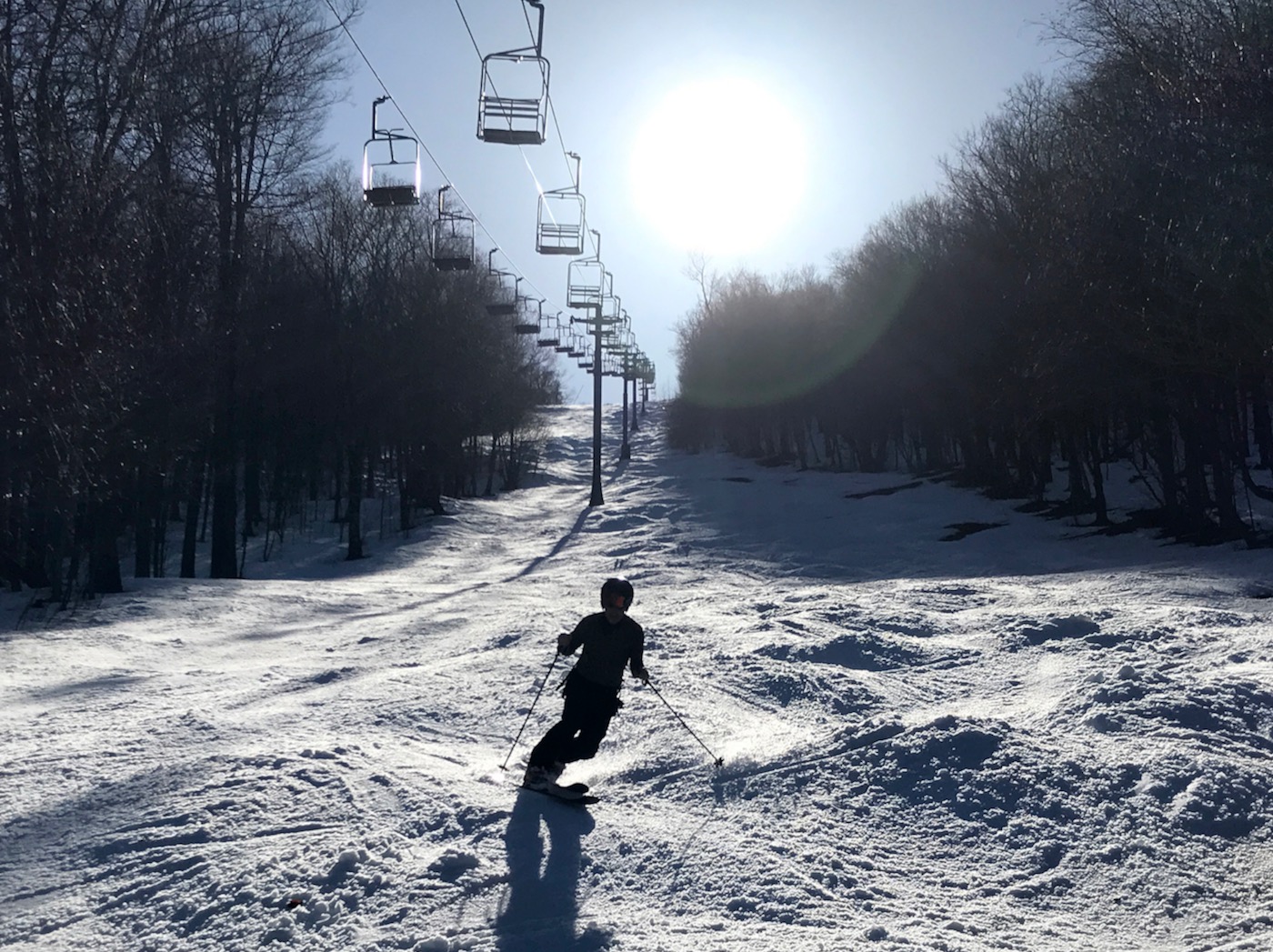 Between the bumps, my shortage of ski days this season, my fixation on picture taking and my pending AARP membership, Roman did a lot of waiting. Each time we got through the mogul field, we were smiling so widely that we could not imagine quitting. We finally called it at 4:15, when the doubleside went into the shadows.
This season has taught me a few things. First, I've underestimated the importance of the social aspect of skiing. From a pure skiing perspective this has been one of my best years. But I long for full-on ski camaraderie with no social distancing. I want to ski with my friends, the way we did in the past.
Second, the structural changes coming to skiing remain to be seen. Of course, Vail and Alterra will continue to push the industry toward the megapass.  But I also see a pull: the growth of another group of skiers, that have come to value the indy experience even more.