I really like skiing lift lines. Something about them is just a bit more exciting to me. Maybe it's dropping directly down the fall line, or maybe it's the extra pressure from above to do your best.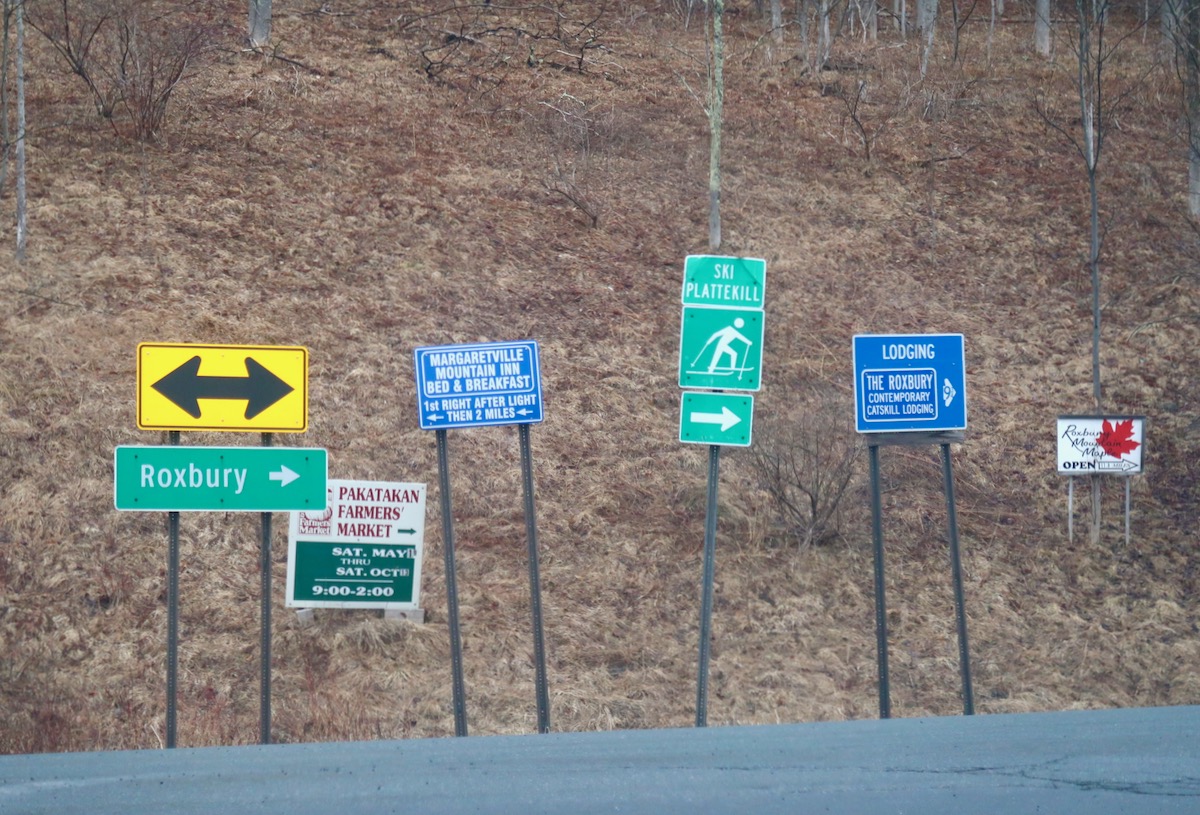 On top of that, I've always had a thing for Plattekill's Plunge. For starters, it's a steep and narrow trail below a Hall Double. Plunge has snowmaking on its upper and lower third and is mostly all natural in the middle.
From the top, Plunge is often groomed about 60% of the way across starting from skier's right. Down skier's left 2 or 3 bump lines will form if given enough time. The middle — after the split with Giant Slalom — is almost never groomed.
I had only one day to ski this past weekend, and all week it looked like Saturday would be the day. I watched the forecast jump from dry to wet and back to dry, as models tried to pin down the location of a front that was to be draped across NY all weekend.
It was foggy driving through the Catskills, but when I got to the mountain it was 40 degrees and dry. I booted up and headed to the triple to meet Roman, Plattekill's Head of Ski School, for first chair.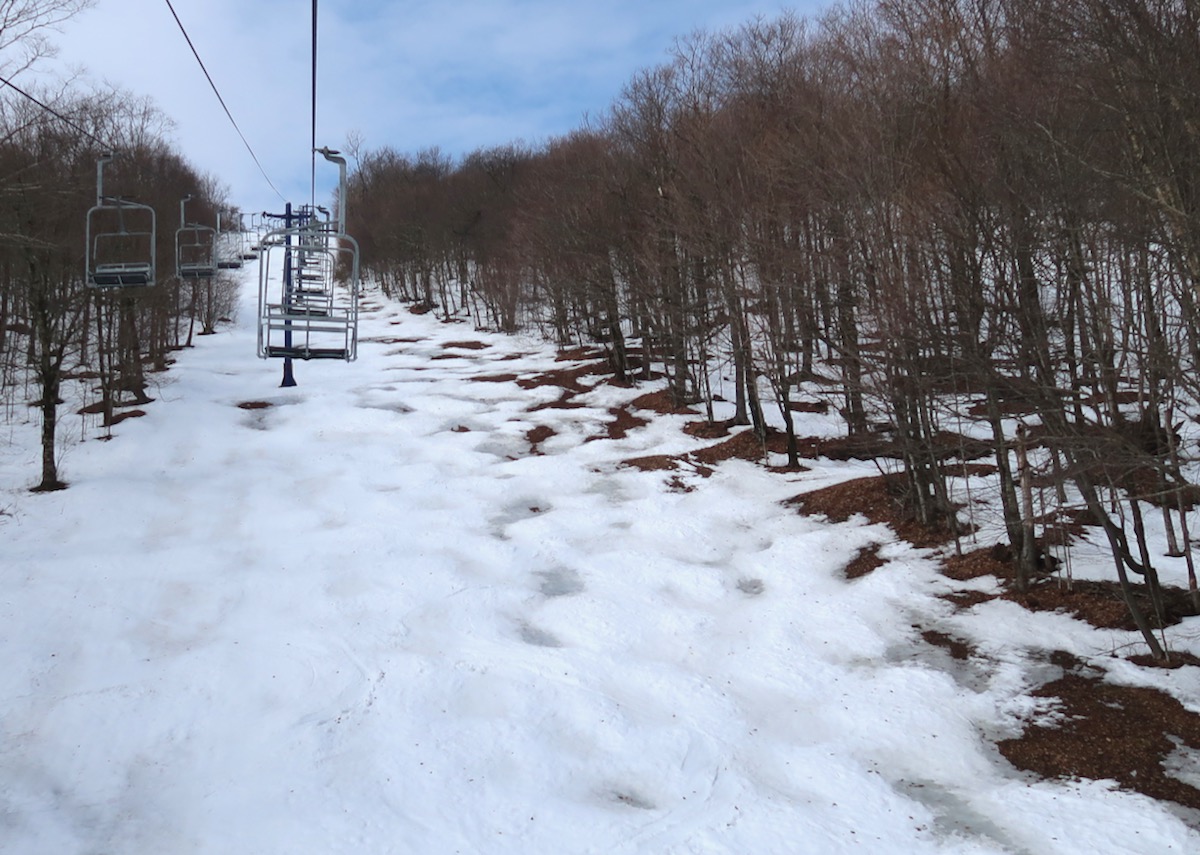 We rode to the top and came right down Face. Things never froze overnight, so the groomed snow was soft, if a bit grabby. Off piste was even softer, but the grab factor was almost off the charts. We learned quickly: skiing in someone's tracks really helped you slide.
After the recent weather, it took some time to get the ramps for the double covered in snow. When the rope dropped, we were right there. Riding up with Plunge below me, I started to think. If I could convince every one I saw to ski the bump lines on Plunge, we could get something going.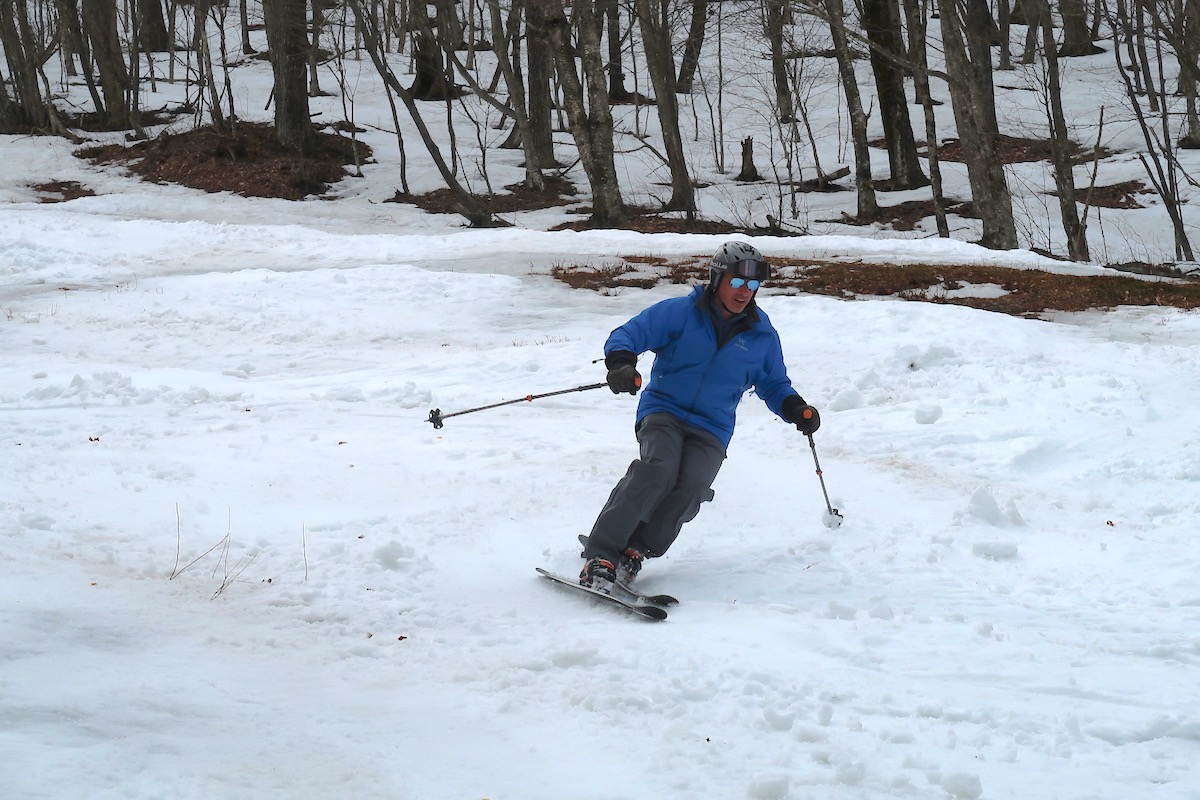 "Join the Plunge Army! Twenty skiers through the bumps, and we're in business!" To  truly get busy on Plunge, I needed help, and I was begging for it. One skier asked me how many had hit it so far. The honest answer at that moment was two, and both were me.
Our group began to grow as Marcski, Breck, Michele and Jean Paul joined us. At Michele's persistent urging, we ducked the ropes to check out Ridge, but the pitch was too mellow for the grabby snow. The best skiing remained on Plunge, Blockbuster and Northface.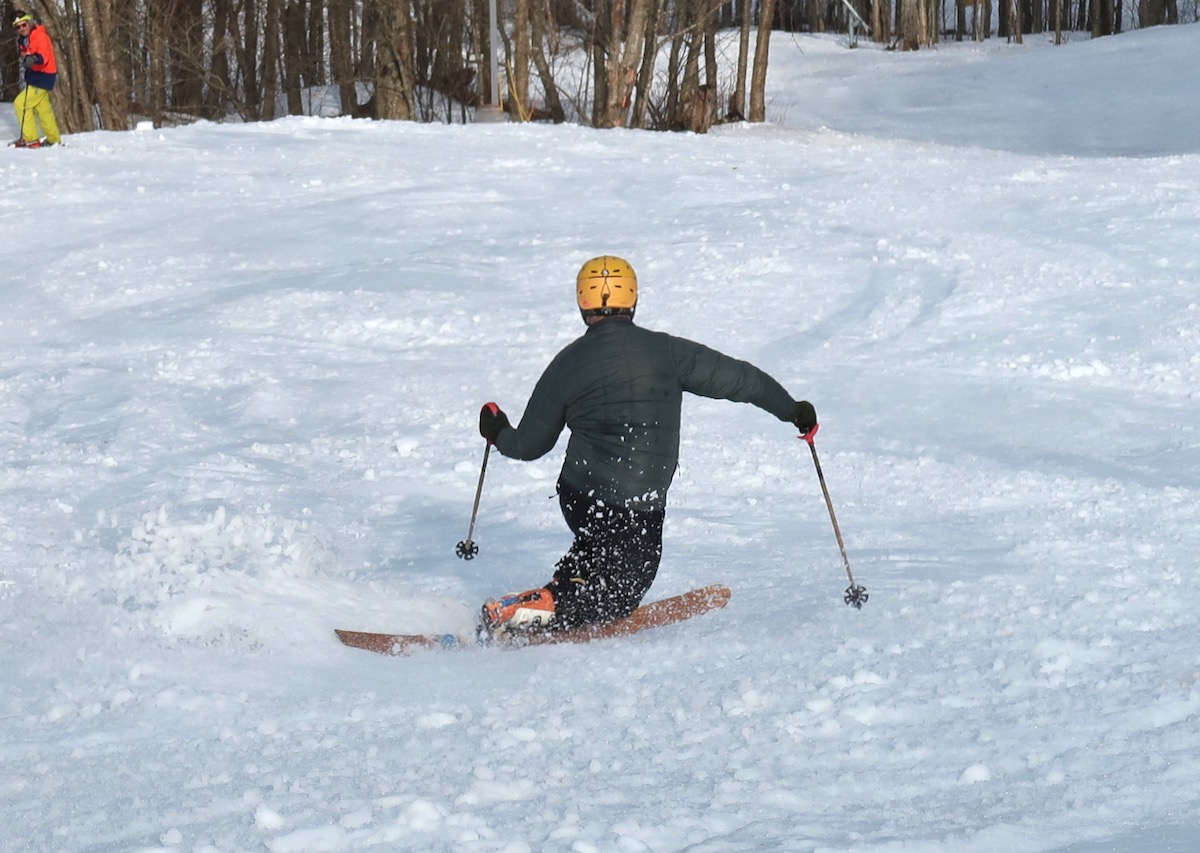 As the morning wore on we saw patches of blue sky and in the afternoon the sun broke out. Every chance I got, I lobbied for Plunge and The Plattekill Plunge Army.
The direct sun really warmed surfaces, and the groomers — especially Plunge and Block — got even better. On Block we were slicing layers of corn with every turn. On our next run on Plunge, the group wanted to stay on Giant Slalom, but I tried to tempt everyone back into the ungroomed bumps.
"I know I shouldn't drop in here, but I feel the magnetic pull, and I can't resist!"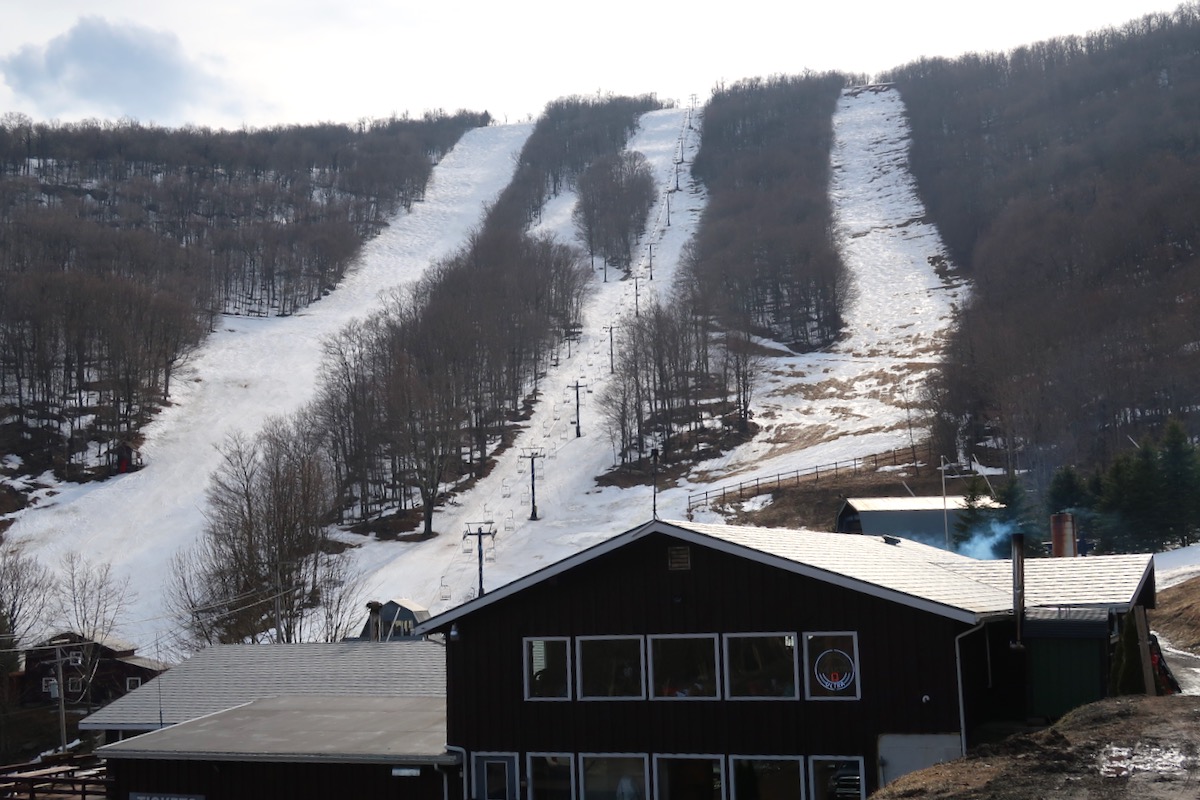 I leaped over the edge and committed 100%. The snow was grabbing at my skis, but I did not relent, somehow pounding out every single turn without tripping. I honestly can't exactly say how I came to this break through, but it felt like a big one. I knew I nailed it when I pulled up below and saw my friends drop in behind me.
By mid-afternoon conditions were so good we couldn't pull ourselves away. I skied all day from first chair to close, including several bump runs, and I felt good about it. Roman said we did 20k in vert.
Later, at the bar, Breck asked me what he could do to "help" NYSkiBlog.
"Subscribe, read, comment, share. And join The Plattekill Plunge Army!"