My ski season got off to a slow start. I've been obsessive, watching the weather, figuring out where to look for powder nirvana. After watching the storm track for most of last week, and not being able to ski Friday or Saturday, I set my alarm for 4:30 Sunday morning with plans to go to Magic or Plattekill.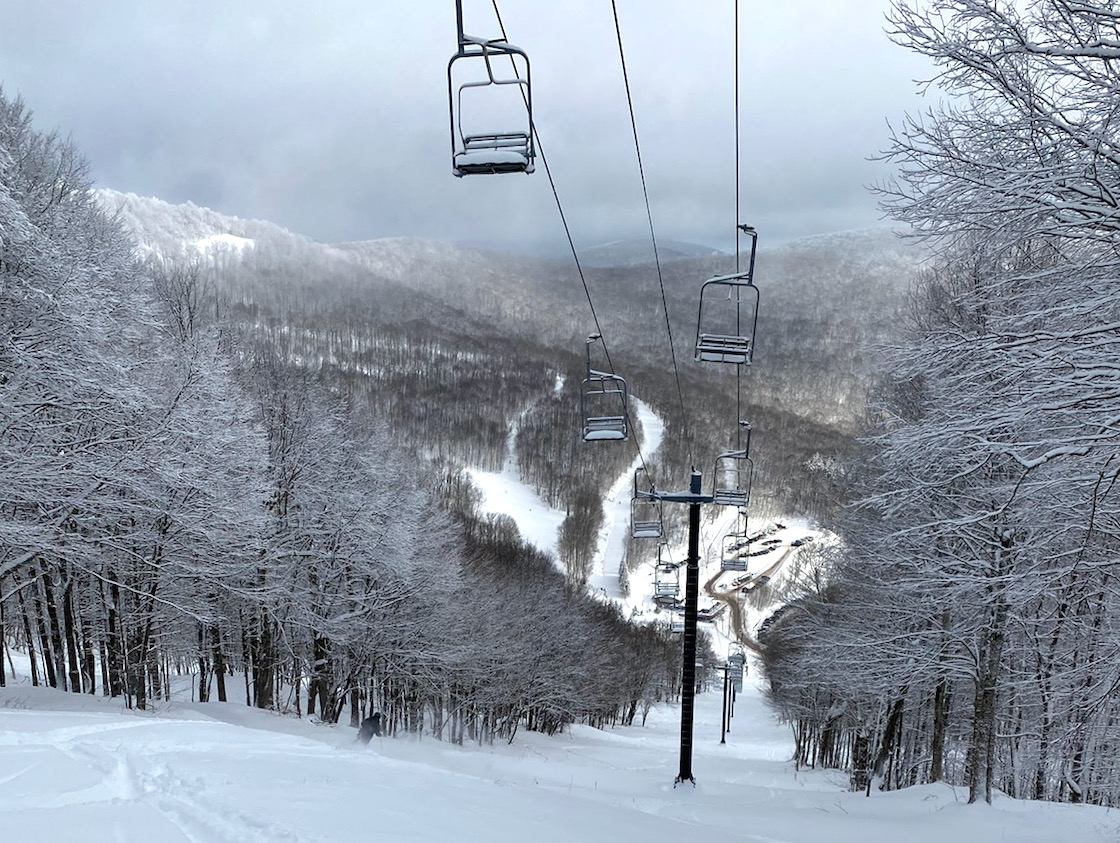 When I awoke, I did a quick search online and opted to get a couple more hours of valuable sleep by skiing closer to home, at Plattekill. I grabbed a quick coffee and headed west into the Catskills. There were at least a couple of good omens: a beautiful sunrise and the mountain tops were glistening under a fresh layer of snow.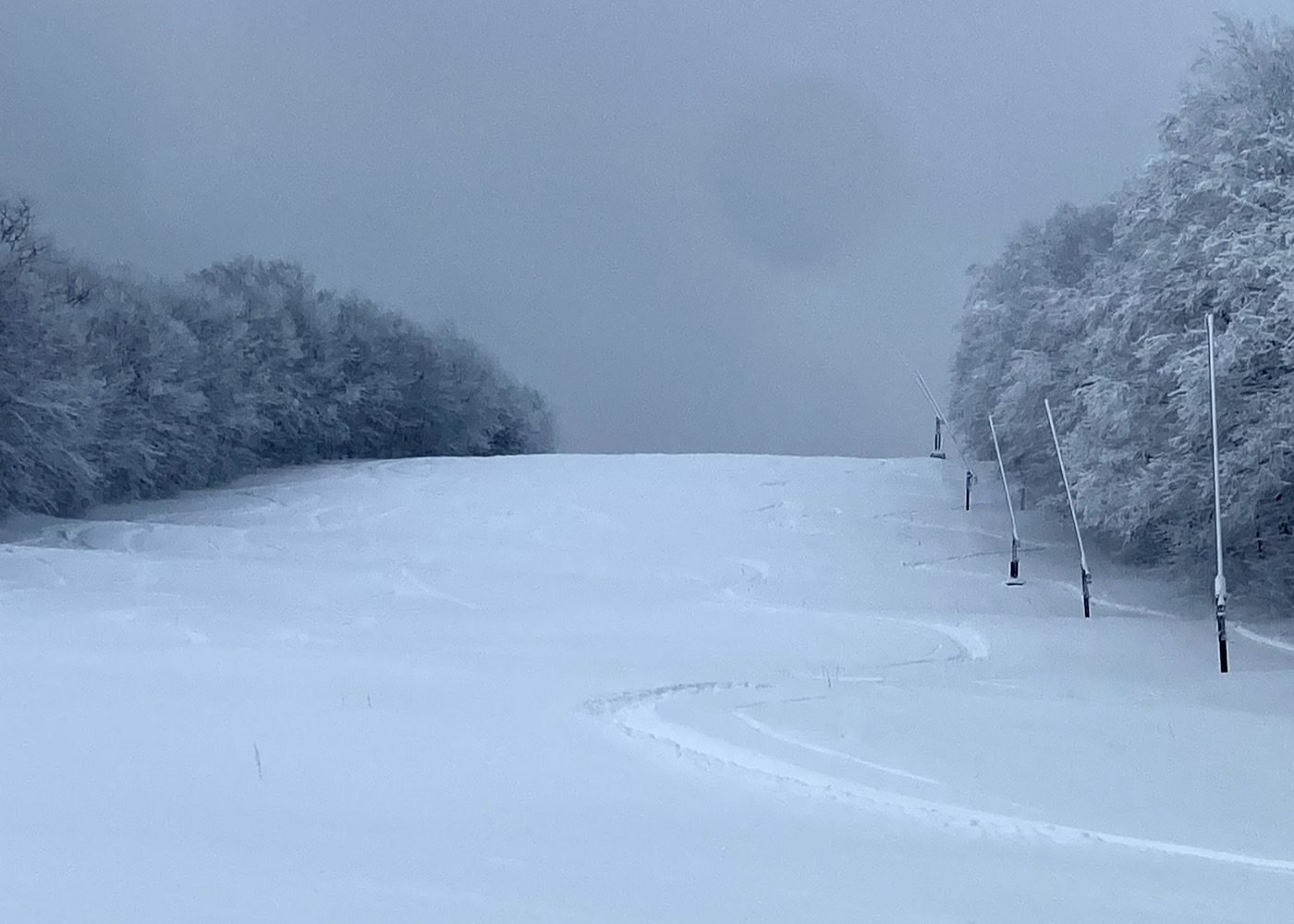 I arrived in time for the first group of chairs and found myself in the company of the usual cast of characters and legends, including Riley and Isaac. In true Plattekill fashion, owner Laszlo was doing it all, fielding questions in the office and then loading chairs with a smile.
We rode the triple*. After one run down The Face and knew we needed to get to Blockbuster. We skated over under beautiful snow covered trees to find more than a foot of light but supportive powder.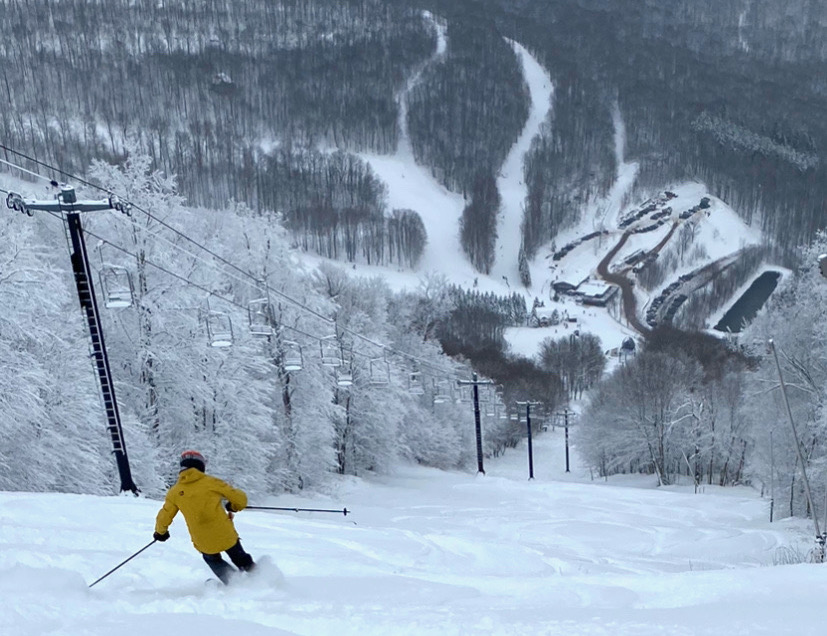 Block was untracked save for a few skinner tracks from Saturday. We proceeded to work our way across the mountain and the snow kept getting better and better.
Isaac introduced me to the Great Abyss, another NYSB forum member I'd never skied with before. He joined us for a couple of runs down Plunge. I also met up with TGR forum notable Bucket Head for a short hike to ski North Face top-to-bottom. It was the run of the day and it came at 1pm.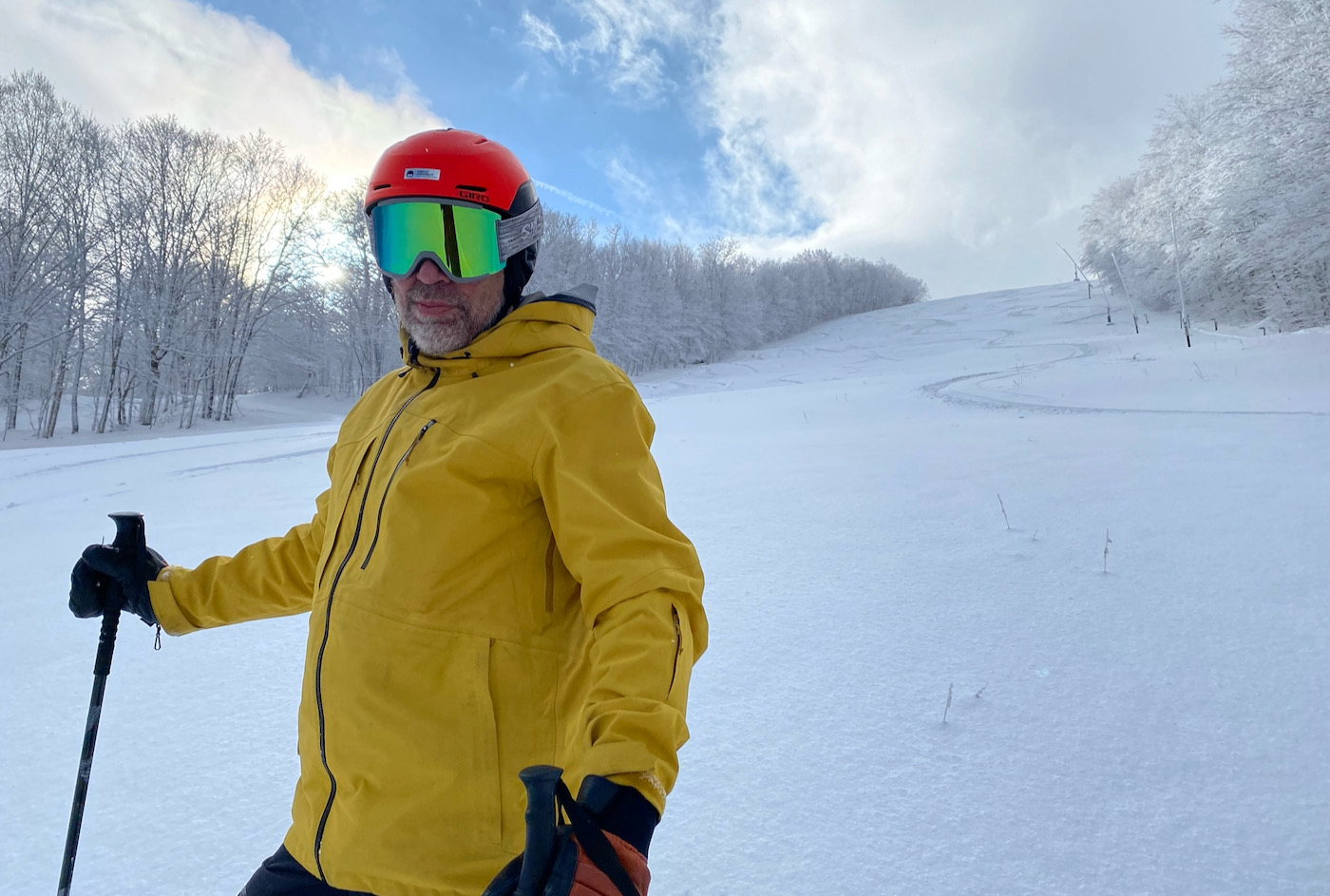 After a few more runs my legs told me to call it quits. I've been to opening day at Plattekill many times and I think half have been powder days, just how we like it. Though things have changed at this mountain over many years, it's old school charm makes it one of my favorite mountains in the northeast. It is a true gem, here in the Catskills.
---
*Plattekill's Double is very close to being ready for the season, after a lightning strike in the spring that destroyed the lower lift shack, and the sophisticated control equipment inside.  The supply chain issues for both parts and labor have made the repair difficult, but the lift spun for the first time last night, and the load test is scheduled for today.