Two weeks ago skiing wasn't yet taking up much real estate at all in my thoughts. As I watched the West get properly pummeled in the early goings, I chose to ignore the idea of powder skiing in the East.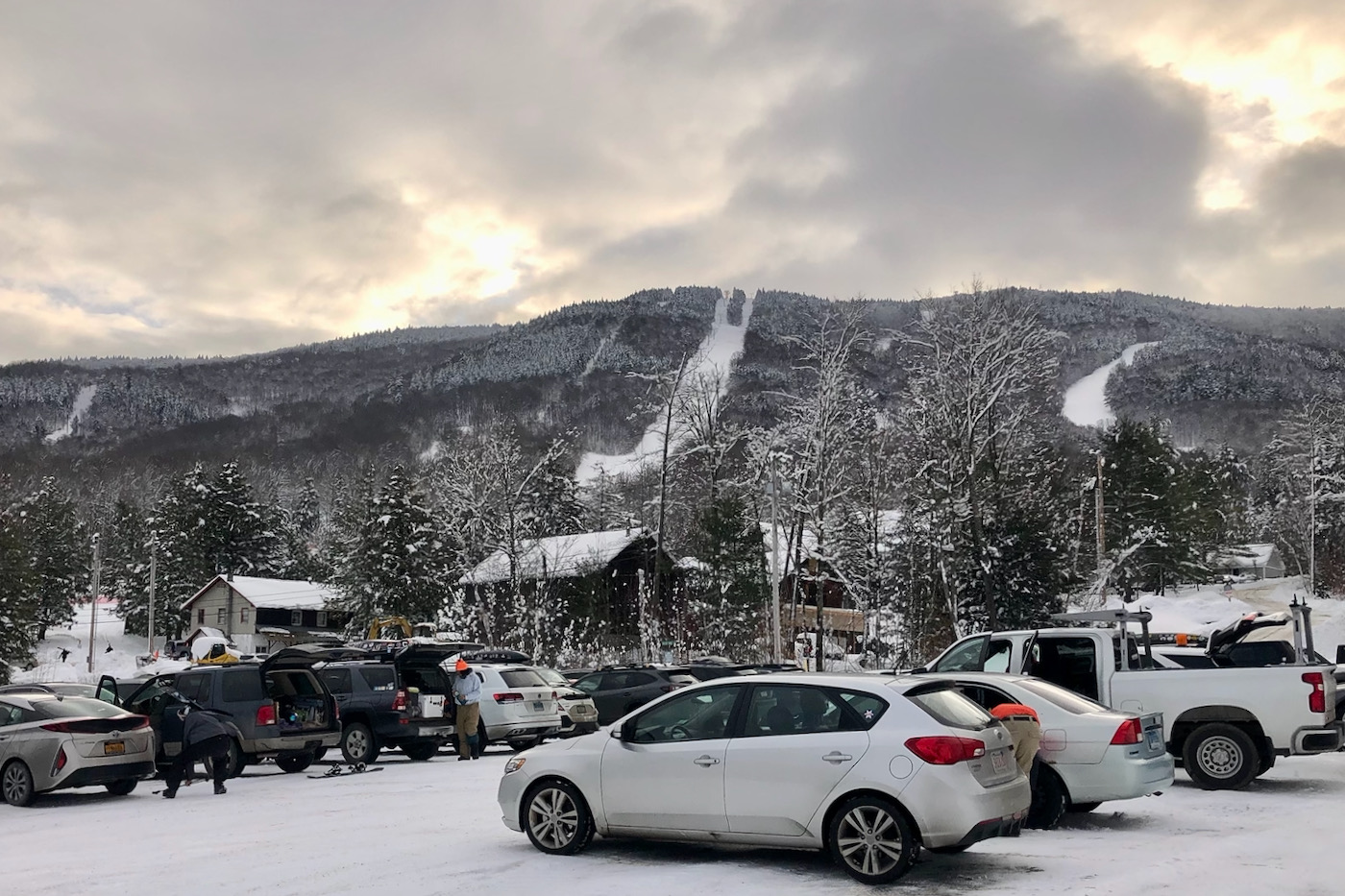 But finally one of those big west coast lows showed signs of moving over us with some cold air in place and machinations of a snow chase became a sudden reality.
We hatched a chase plan from hike-only Plattekill on Saturday to Magic for Sunday's untouched opener. Arrangements were secured and touring gear was resurrected from the deep, dark corners of my closet. Just seeing my skins airing out above the furnace flooded me with endorphins.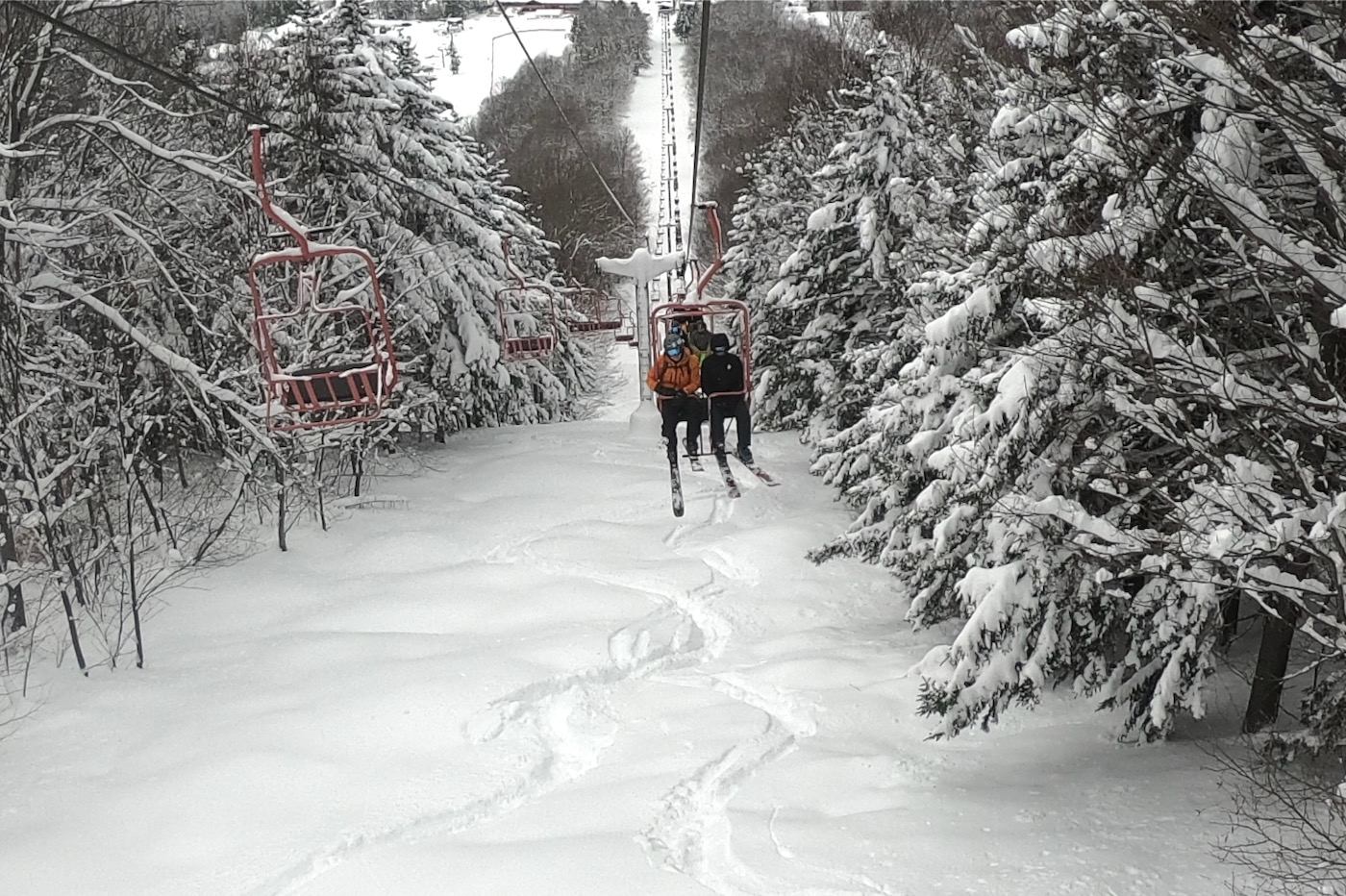 Saturday at Plattekill was as pure as it gets, dead quiet and likely some the best runs we'll have all season, but the real chase was the second leg to Magic.
We first heard of the power outage situation in Londonderry at 10 am that morning. The lodge we'd booked called to informed us that the only power was heat and hot water, not so bad really, but there were no guarantees that the lifts would spin on Sunday. We took our time on a couple more laps before making the decision to gamble on the drive.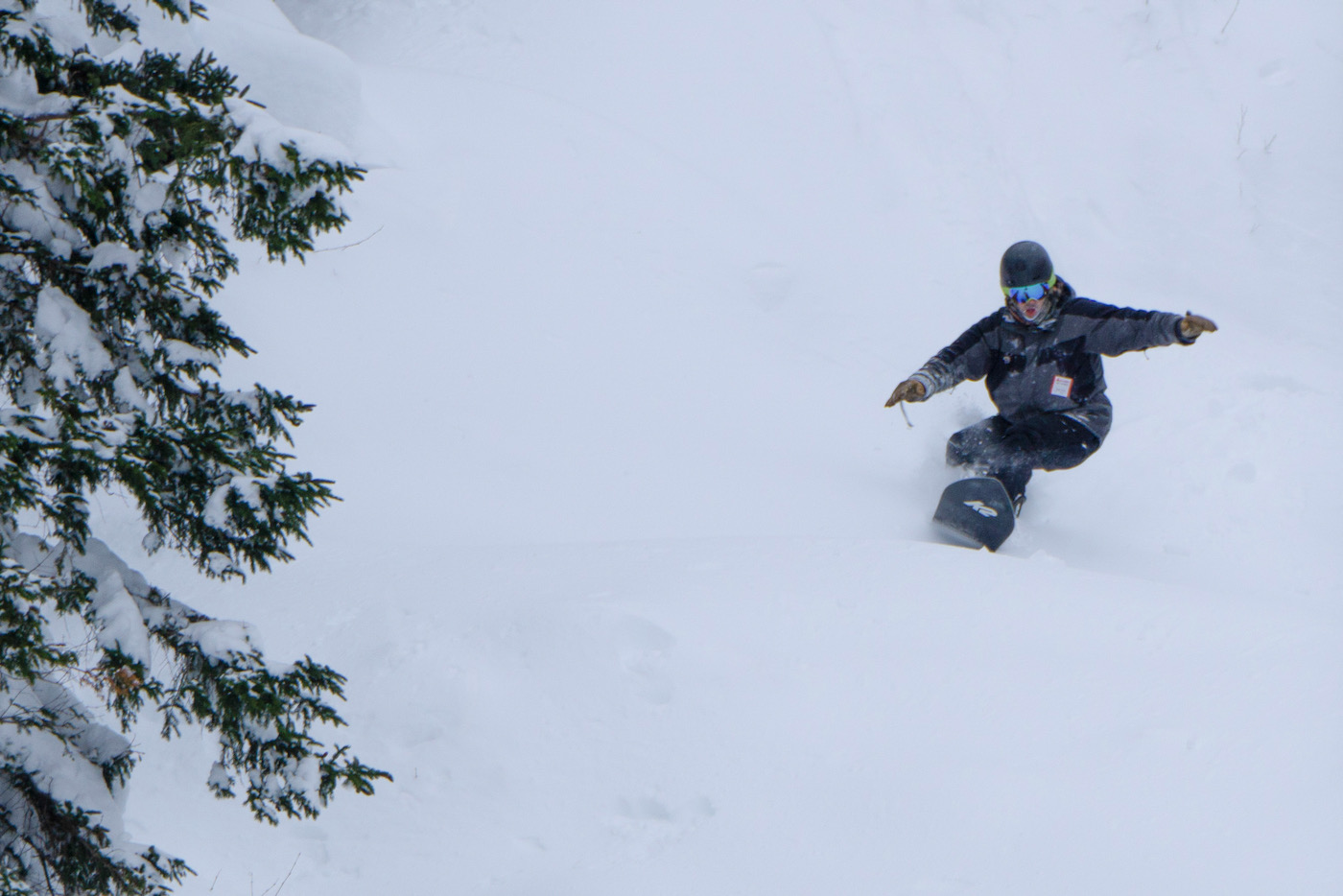 We got to the lodge around 8pm. Right at the turn onto the access road, Green Mountain Power was out in full force working on power lines and transformers. Our confidence grew that Magic would open. At 9:30 the lights kicked on and that helped us rest without a worry for the next day.
In the morning we grabbed our lift tickets, some coffee, and plopped ourselves within the first 10 people on line for red chair at 8:30. Little did we know we'd be standing there for 2 hours! We got chatting with some like minded locals which made the time fly.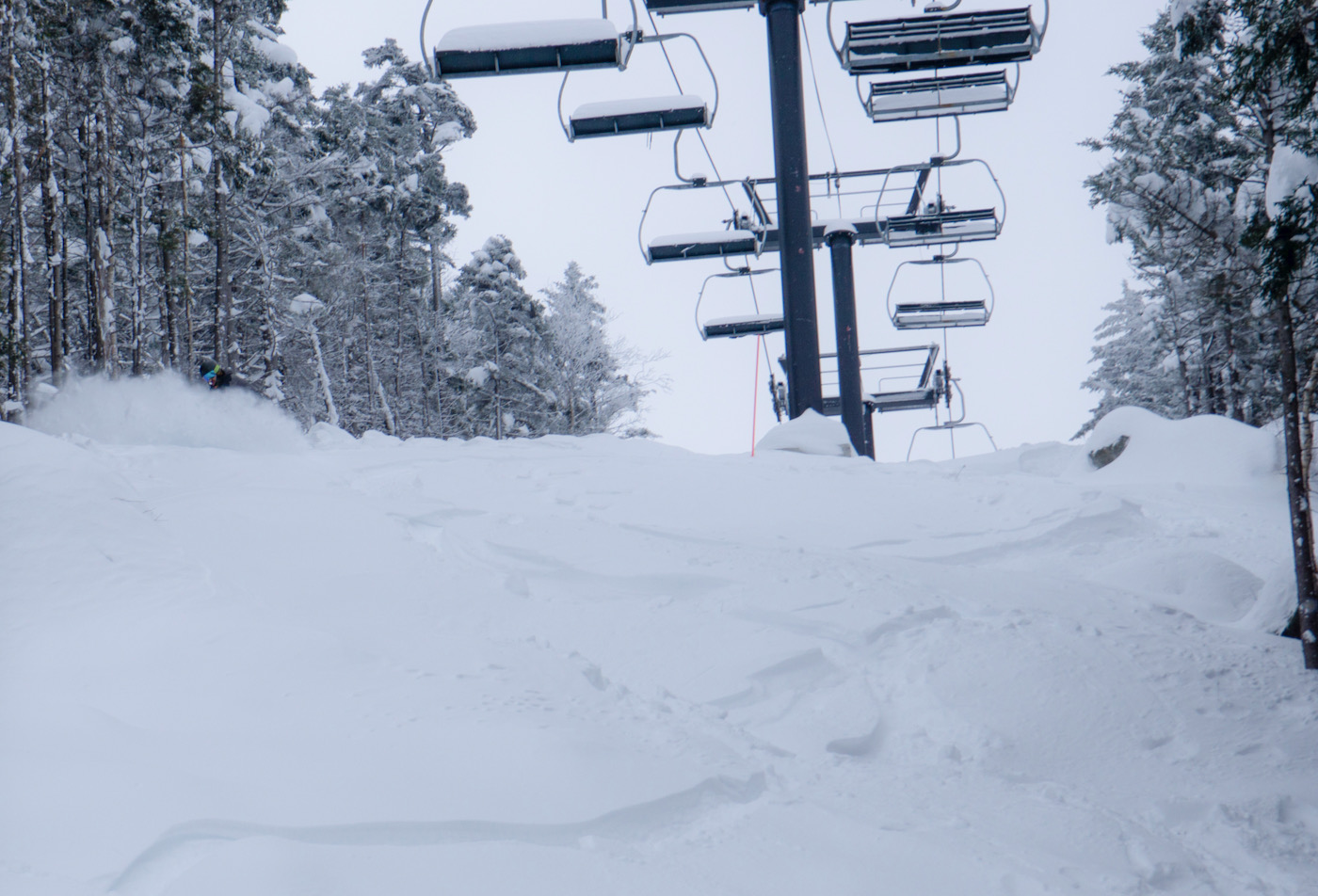 A man who we had presumed to be an employee had a camp stove set up with bacon and eggs frying. Later his operation was shut down by actual magic employees. So much for bacon egg and cheese sandwiches for breakfast, a fig newton would have to suffice. Once we boarded Red up the mountain, blood started pumping and the heart rate accelerated all the way to the top.
We assumed the locals in front of us would be bombing Red Line, so we decided to head for the Black Line. Boy oh boy was that a good move. There was one patrol track laid down and that was it. It was unbelievably deep for one storm, close to 3 feet on the upper mountain. I couldn't believe I was able to push as hard as I wanted without touching bottom. There was just no worry on where to place a turn, incredible without any semblance of base underneath.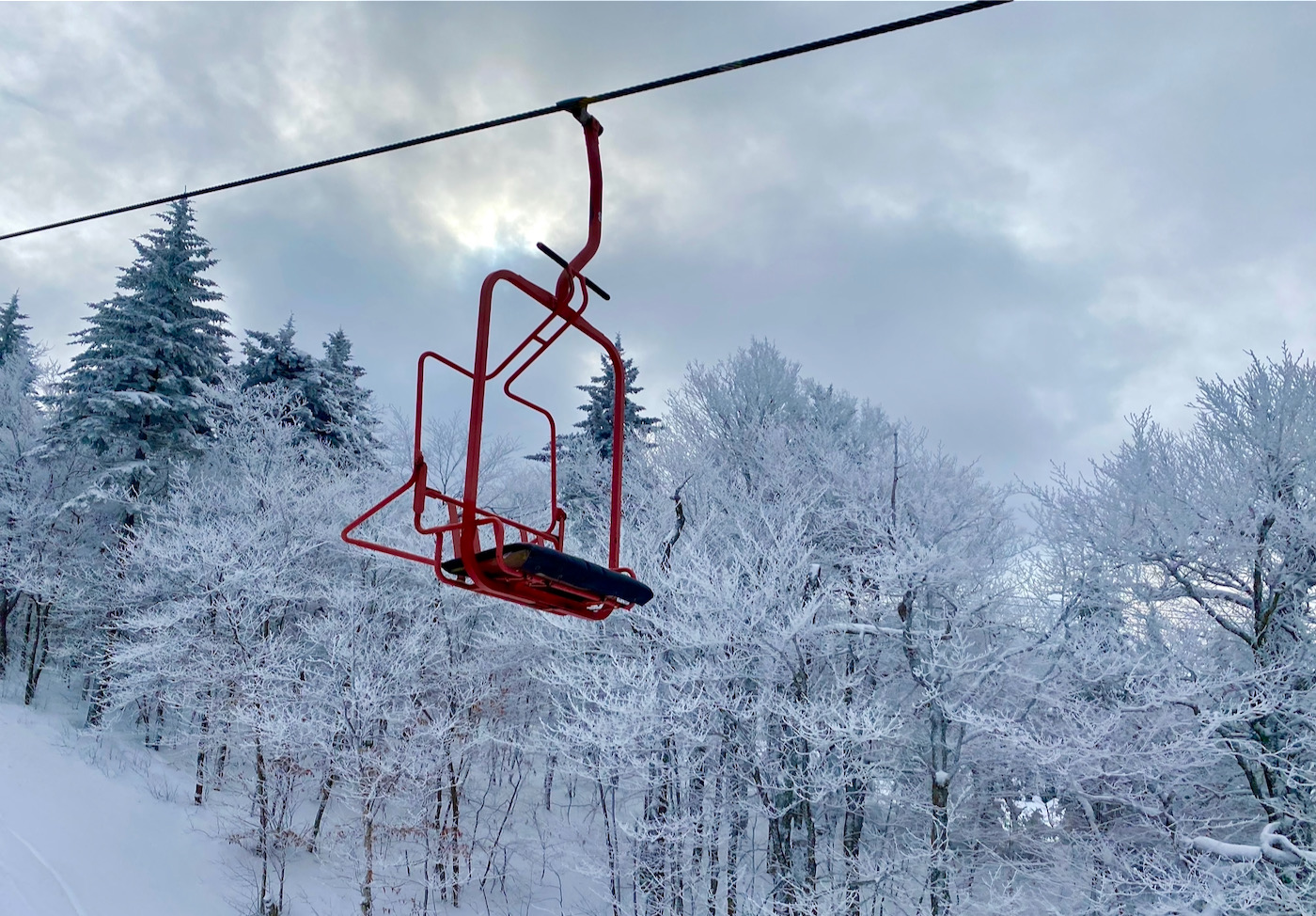 After that first dreamy descent we were almost certain that there would be a massive lineup at red chair given what it looked like prior to spinning. But following the first wait, we didn't encounter a line longer than 5-10 minutes for the rest of the day. Another pleasant surprise for a powder Sunday in New England.
We clocked 10 runs in 2 days but they were some of the highest quality runs I can remember. That's why it's so important for us to chase it when it's on. In the East we have to grind out ways to score.