It's been impressive to see the snowmaking efforts in the Catskills this year, combatting an absence of natural snowfall around here. March though, always seems to provide a selection of good ski days in the Northeast. It's typically the snowiest month of the season.
Finally this week, winter decided to throw us a double shot of the good stuff; a twenty-plus inch storm cycle in the span of just a few days. Discussion amongst snow chasers showed many felt Plattekill might lie outside of the sweet spot for the second storm,  and to an extent the National Weather Service agreed.
There's something about Meeker Hollow over-performing on the forecast snow totals on a regular basis. That proved to be the case again with a solid foot, doubling what the official forecast maps were showing.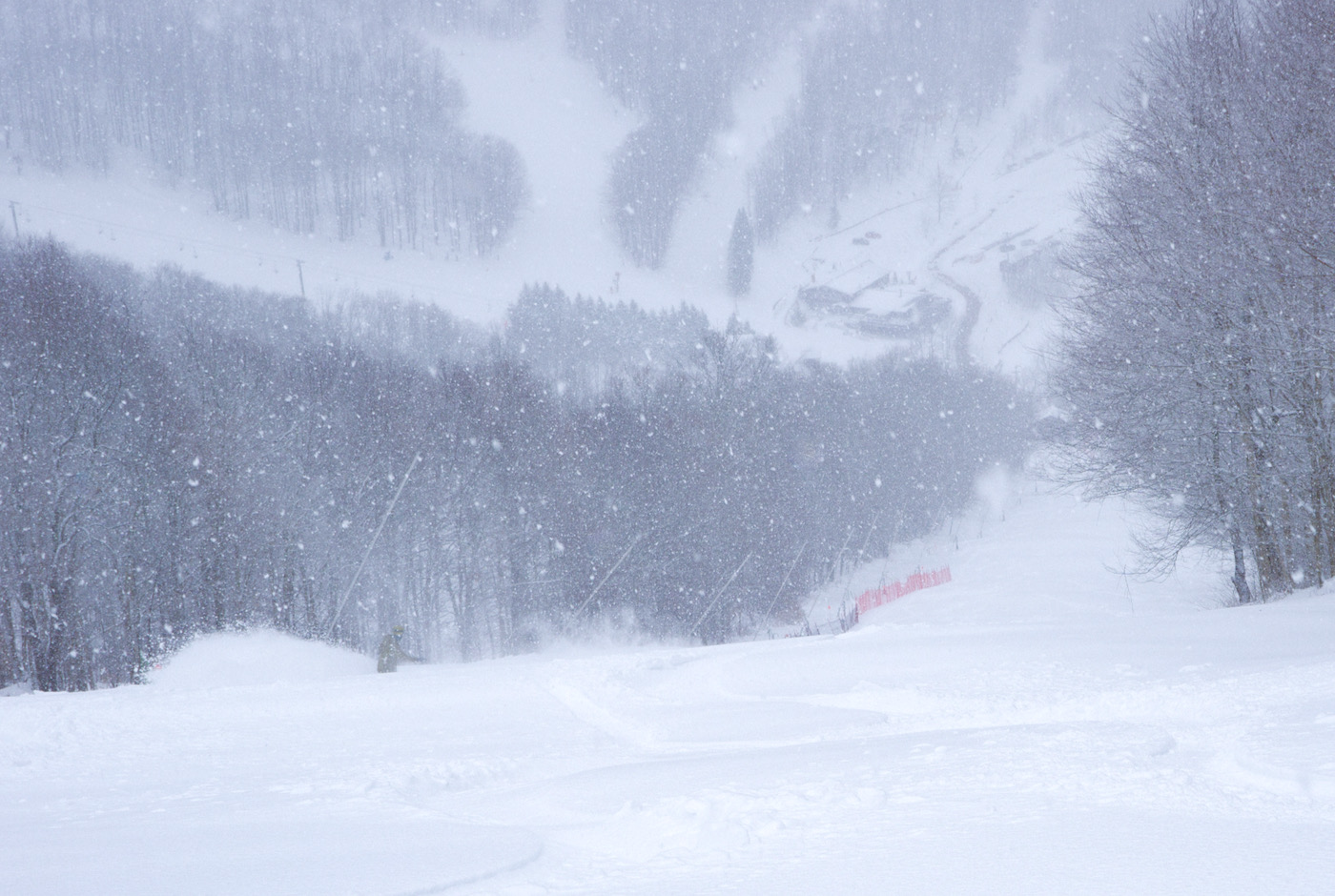 Sometimes it takes me all season to catch the entire spread of Plattekill terrain available to feast on. Saturday wound up as an all-you-can-ski buffet, complete with lines that haven't been on the menu here for quite some time.
It wasn't perfectly dry powder but it was as close to glory as we've gotten since the big storm we had here this year in December. The zone of new glades that had been cleared in the pre-season by a crew of volunteers was in fantastic shape. I've benefitted so much from their work it's about time I show up next time with a machete to help.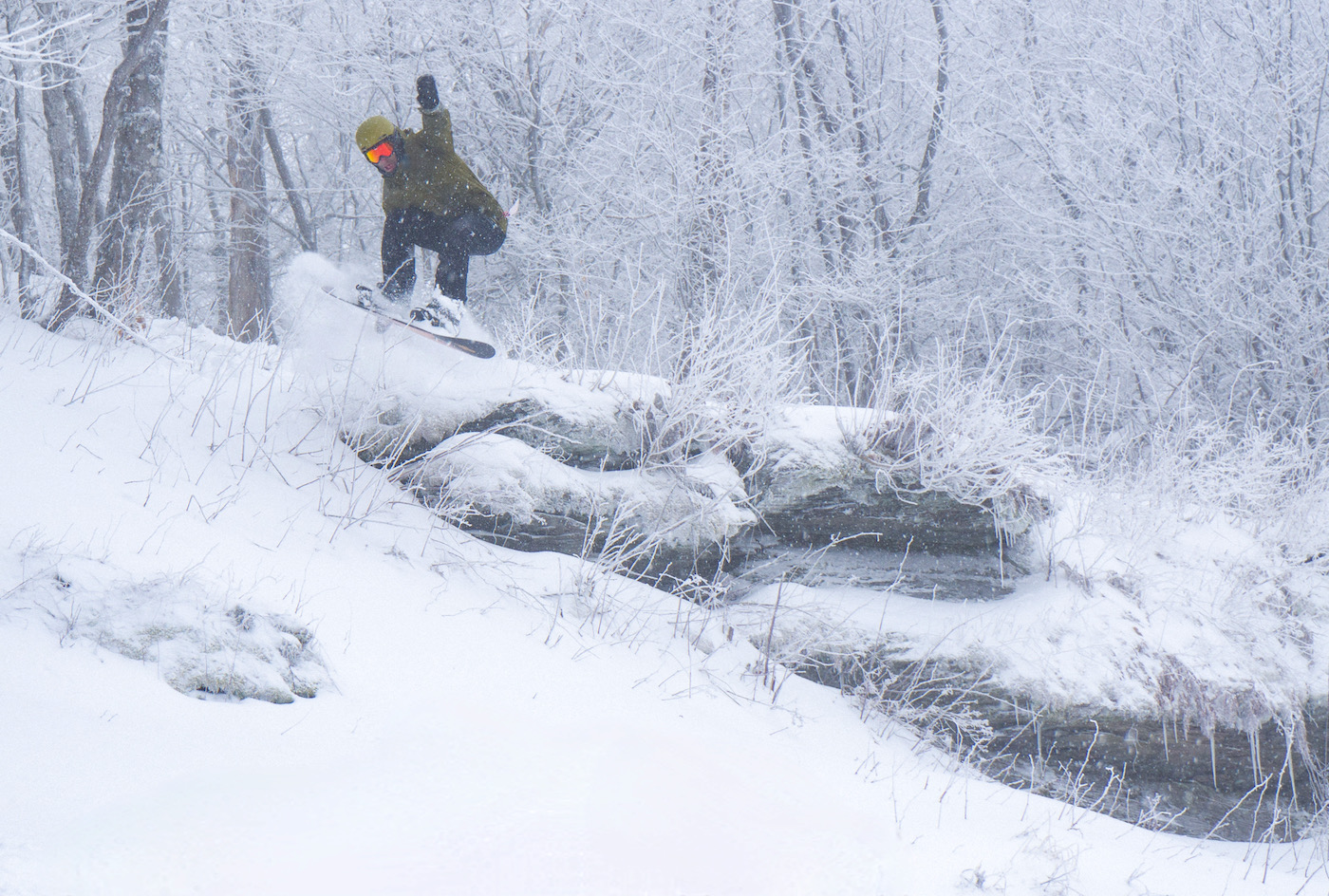 Snow density really helped in the trees but the first couple runs down Plattekill's double-side steeps, before the snow warmed up, kept me thankful for setting that crazy early alarm clock.
It's tough to compare first tracks on this side of the hill to anything else I've skied in the east. If that seems like an exaggeration, I suppose you'll have to sample it for yourself one day.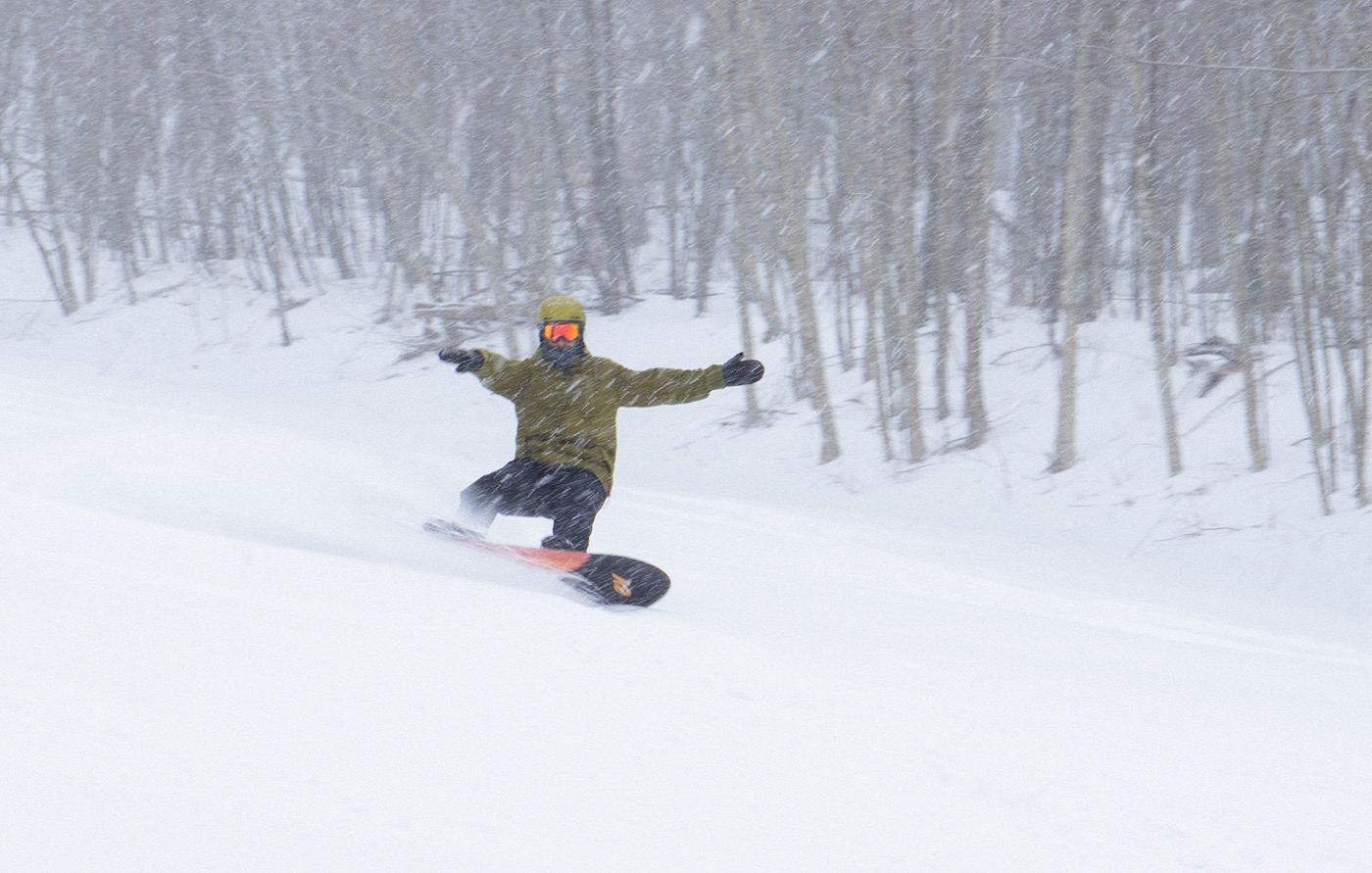 It was such a blessing to finally see the hill fully caked in white, especially with Saturday being the Annual Ski Patrol Benefit Dinner. Patrol was out in full force, enjoying nature's bounty with everyone while reminding us to keep our safety bars down on the lift.
The mountain was as busy as it gets with all employees pitching in to make it an epic day. The lifties had us up before 9 am easy, and even the owner, Laszlo, was putting in a shift directing traffic in the parking lot. Cars were backed up all the way down the access road but the trails were as empty as always.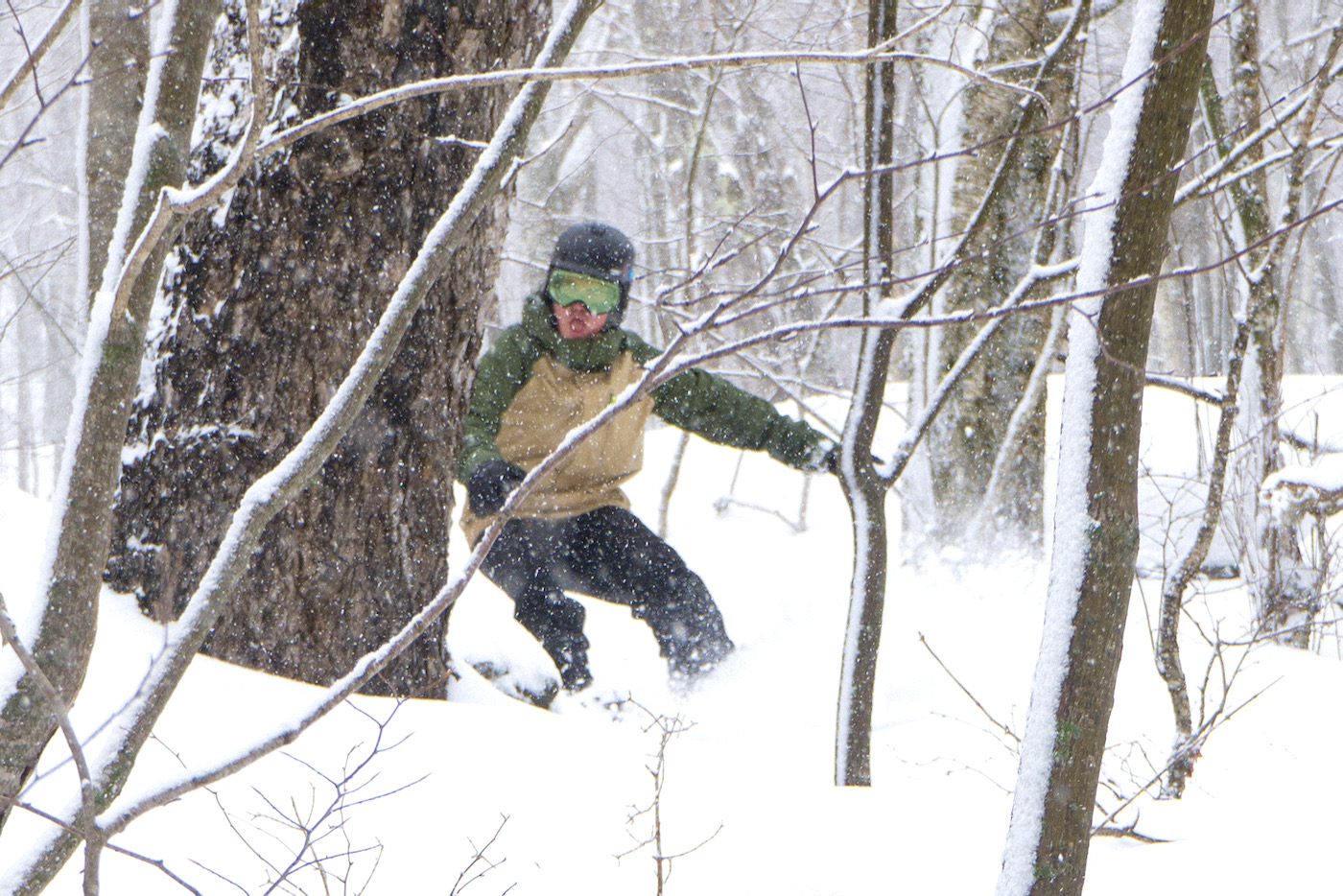 It's a double bonus to see your home mountain doing well, while managing short lift lines and a very low level of congestion. The old saying "It's never a bad day at Plattekill" really rung true Saturday.
It takes a lot for all the conditions to line up right and you never know too far in advance when that'll happen. For now, this one will be filed away in the ever expanding catalog of classic powder days at Plattekill Mountain.