I feel fortunate to have come from a family of skiers. Skiing families raise skiers, and I'm grateful that I learned to ride at a young age. Part of my family lives in California; they're hardcore skiers who access terrain through backcountry gates, almost exclusively skiing the trees. My aunt and my uncle, in their 70s now, seek out soft snow and bluebird days with no crowds.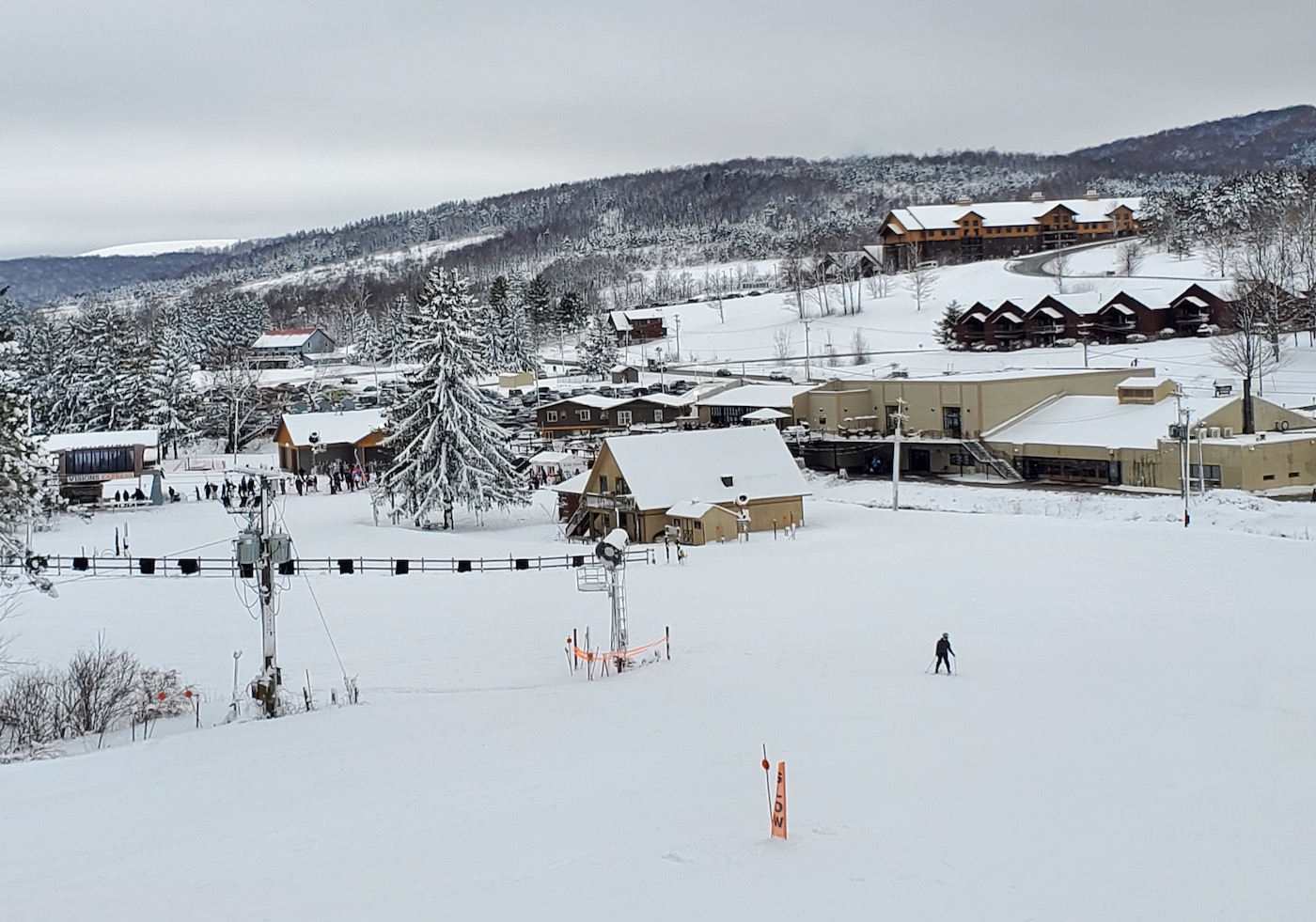 Unfortunately for the cousins out East, the options are not quite as deep as they are in Tahoe. For us any new snow is good and there's nothing wrong with cruising the groomers. We make the most of it, and with winter returning the East Coast family was ready to get back on the slopes.
Friday night they gave me a shout and we made a plan to link up at Greek Peak. The overnight forecast was looking good.
I met my younger cousin LP at the ticket booth at the crack of noon; a stark contrast to my previous week out west with the family. My aunt and uncle insist on first chair and ski hard. Despite being in their 70's it was all I could handle to keep up with them as they blasted through the trees and backcountry.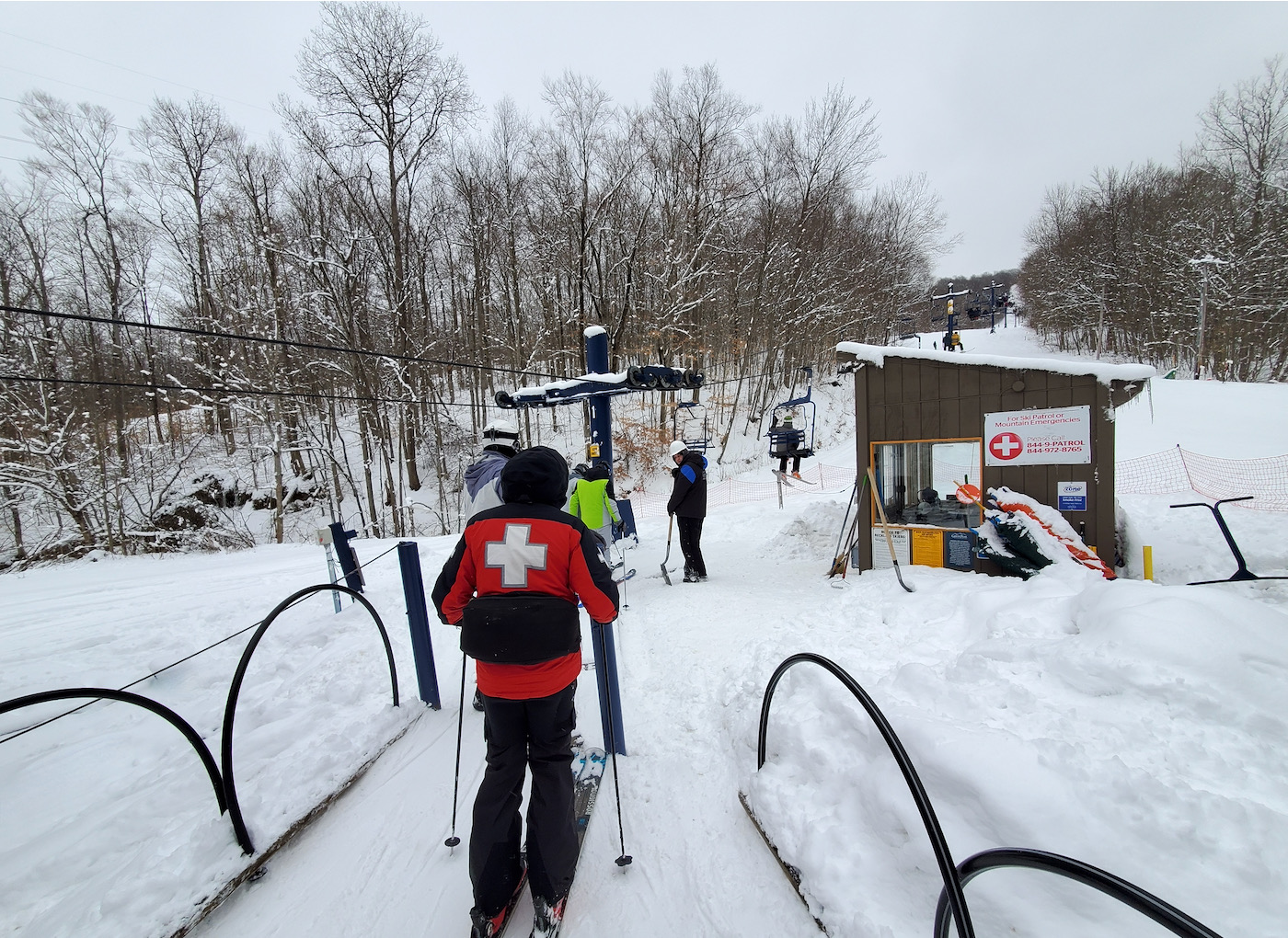 Here in NY, my cousin's approach is a little more casual. They ski to have fun and enjoy themselves. They don't feel the need to go all out; as long as the conditions are good and everyone makes it down the hill it's a good day. Regardless of their approach to skiing and the mountain, it's always great to get out there with family.
LP and I planned to meet up with my older cousins at chair 3 before taking off on the 1A express. On our warm lap down Karyatis, I dropped into the East Meadows to test some of the ungroomed terrain. The field was mostly tracked out but the patches of untouched snow were 8" deep, correlating the morning report.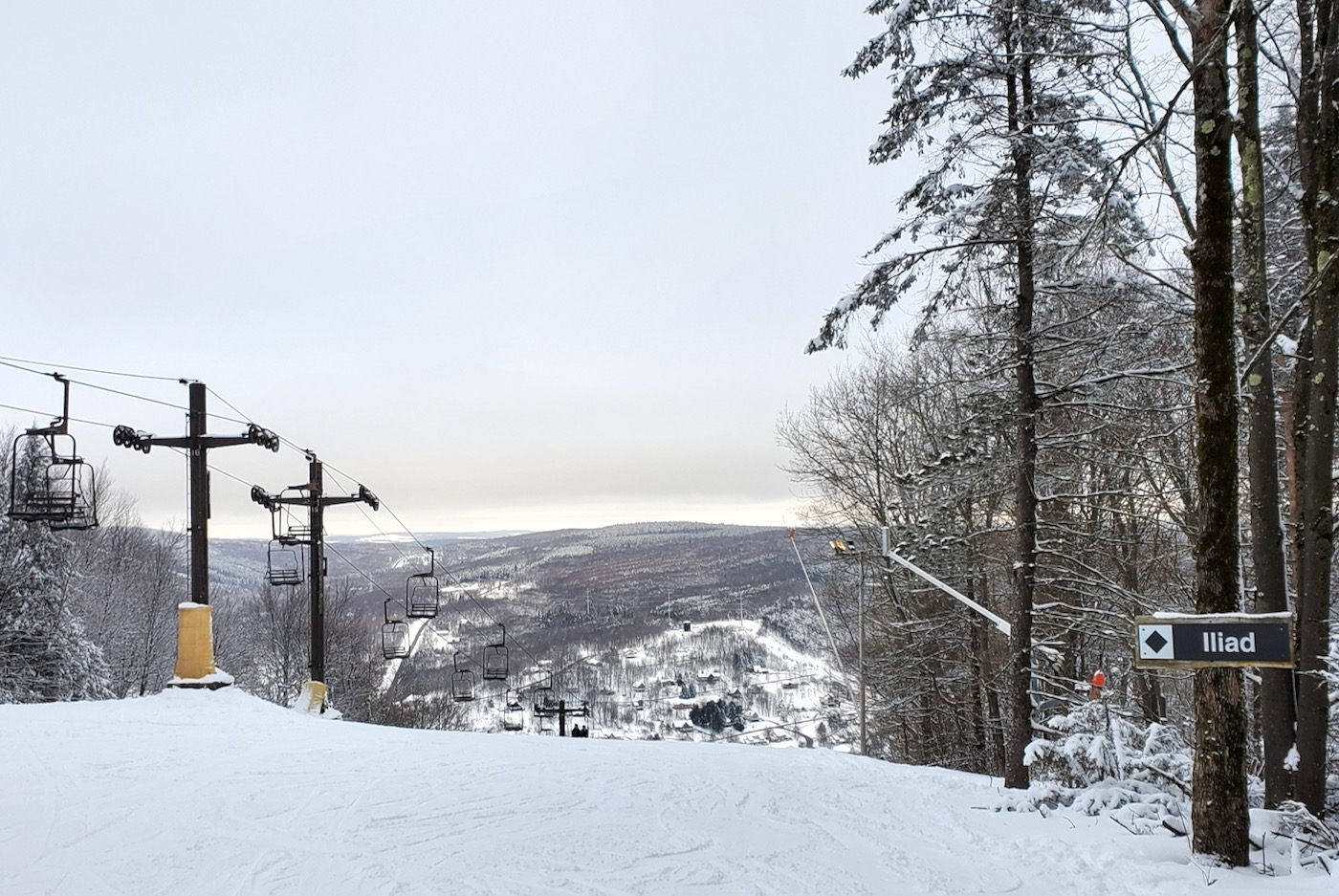 Farther down I dragged LP into the small park to test out the features. I'm sure I sounded like an old man as I reminisced to him about my college days skipping class to ride the very same park.
After another run we met up with cousin Crystal who was ready to head up to the rest of the mountain. At the top of Lift 4, we took the long ride from Upper Mars Hill and down Poseidon before cutting across the mountain back to Lift 1A.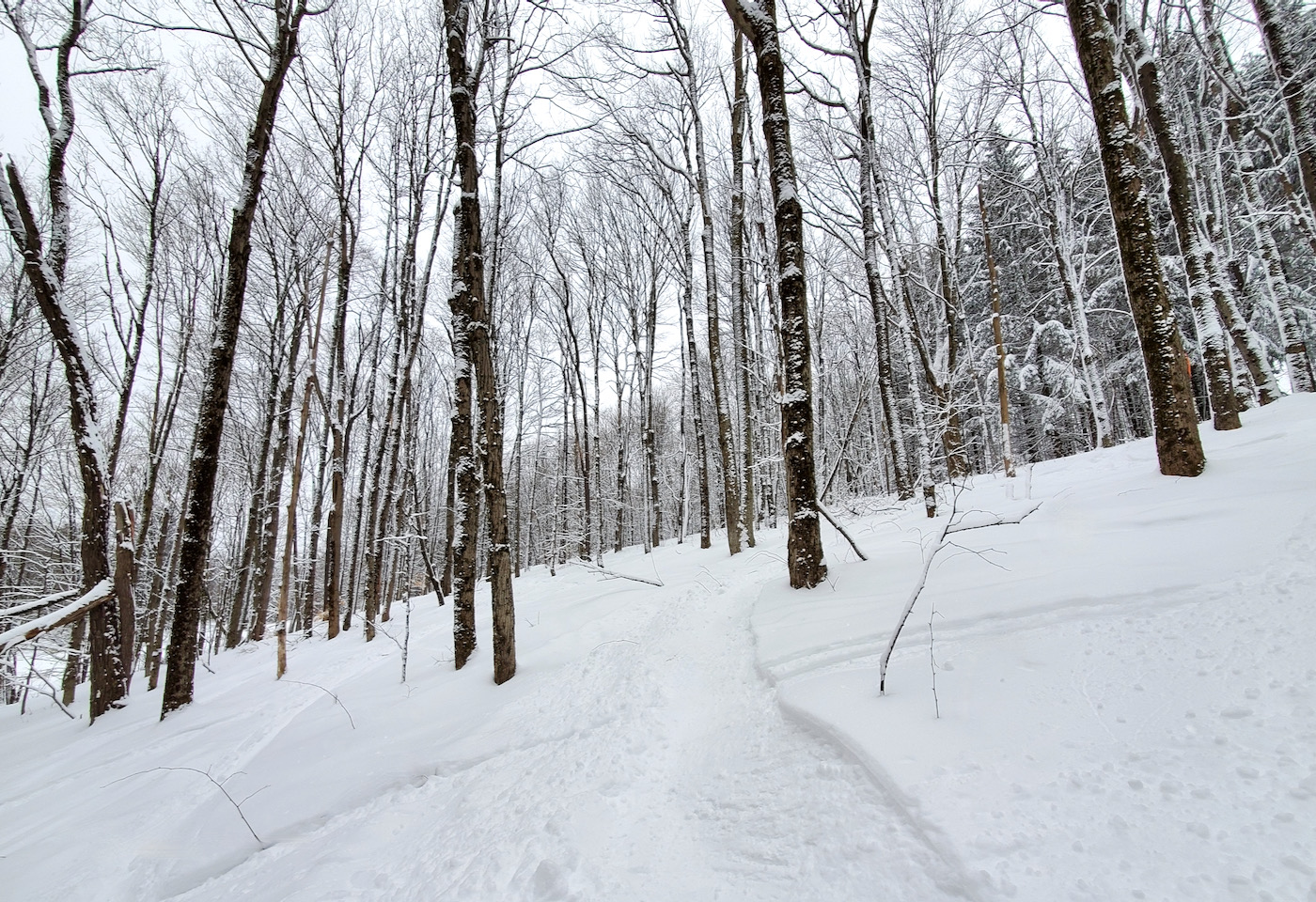 On our traverse across Epicurus to Castor, the Aesops Glade caught my eye. There were a few untouched lines and I couldn't ignore as I blasted off the cat track into the trees. The snow was firming up under the afternoon sun yet I skied wherever I wanted. I never hit bottom and was all smiles as I popped out around the corner and rejoined my cousins on Castor.
LP was ready for a challenge and I knew just the right thing for him. Back up Lift 4, we rode the ungroomed Arcadian Gate down to the backside. Plenty of chop and thick snow to practice making those turns and reinforcing good habits. My legs were burning as we passed through the gate at Lift 5.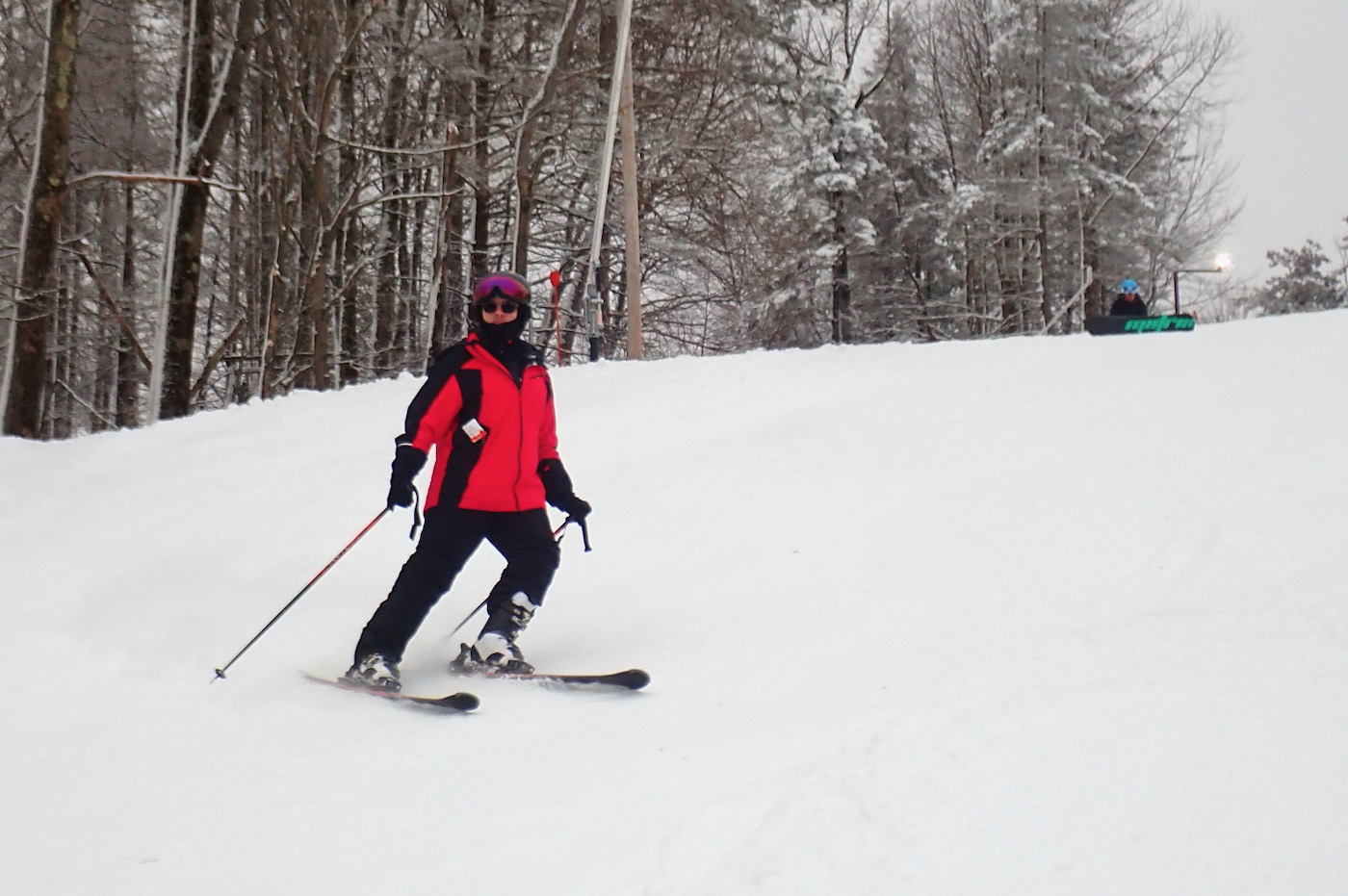 We skied the rest of Mars Hill before heading back over to Trojan. Still craving untracked snow and cut into the side trees between Trojan and Upper Pollux. I found 200 feet of bliss before rejoining LP on main trail.
I had one last lap in me as the lights were turning on. LP wanted to go steeper. We peered over the Iliad headwall and decided it was the run. Down we went, as LP dodged a snowboarder who was falling leaf edging across the face. At the bottom, he grinned and said that was pretty easy, and he'd do it again on his own! He hit it up before saying my goodbyes and heading for the car. He's lucky he's got a family that slides.
---
NYSkiBlog is joining with The Indy Pass to bring exposure to independent mountains.
This piece is part of our effort. For more information visit the Indy Pass.
---