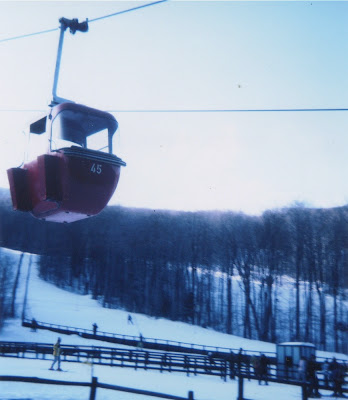 It's one of my first ski memories — the early 70s, I am 10 years old, and making my first trip to a "real" ski area. After a few fitful starts at some local t-bar/Poma-lift hills, Dad took me with him to the mountain where he skied with some of his grownup friends.
The place is called "Gore," just over an hour drive from the Colonie area north of Albany, and for this wide-eyed boy, it was if he had set me down somewhere in Austria.
I spent a season on the Goree Gully beginner lift, a long shuffle from the base lodge — "skating" was an adult technique I couldn't comprehend at the time. I learned to connect turns, do a "stem Christie" (the popular intermediate turn at the time), and found myself making progress.
I graduated to the Sunway t-bar and its more "advanced" slopes. What intrigued my young mind most were the big red gondola cars rising over the t-bar, taking their occupants to some far-off mountain, seemingly miles from where I was learning my stem turns. It was scary and exciting, and I was determined to get better so I could ride it.
The day finally came. I remember standing in the line for maybe 20 minutes — it felt like two hours — next to my Dad, feeling all grown up. I was with all these skiers headed to the top of Gore Mountain!
We climbed aboard. I can still hear the "click" as the attendant locks the door with his special key: no turning back now! He swings our car onto the cable, and we are off. The Sunway t-bar suddenly looks very tiny to me, receding away, as we advance to heights I had only dreamed about.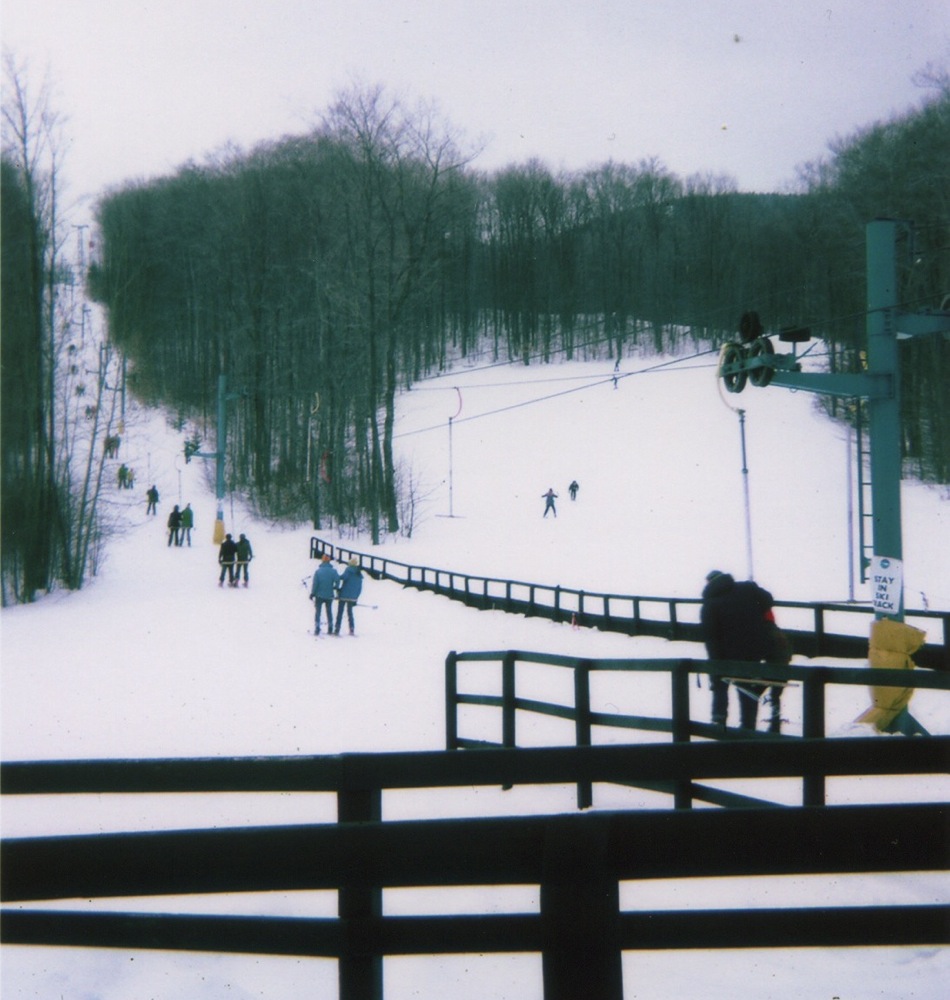 We arrive at the top. Wait, it's not the top; it's only the mid station! Another attendant grabs our car and swings it onto the next cable that takes off at a different angle. As we depart the mid-station house, the car makes a whir-whir-whir sound, then all is silent.
What comes next is something unforgettable — we are suddenly strung on a long cable over a valley, with what seems like a half mile between towers. The wind sways the cabin and makes a wheezy noise blowing through the window cracks. My Dad says if we open both windows, it won't sway as much, so we do.
We glide across the wide valley, up another hill, and then, to my amazement, down again! Only this time, a whole new world opens up before me. My Dad explains that they are the expert trails, Hawkeye and Chatiemac, and from above, the ungroomed moguls look to be as tall as I am.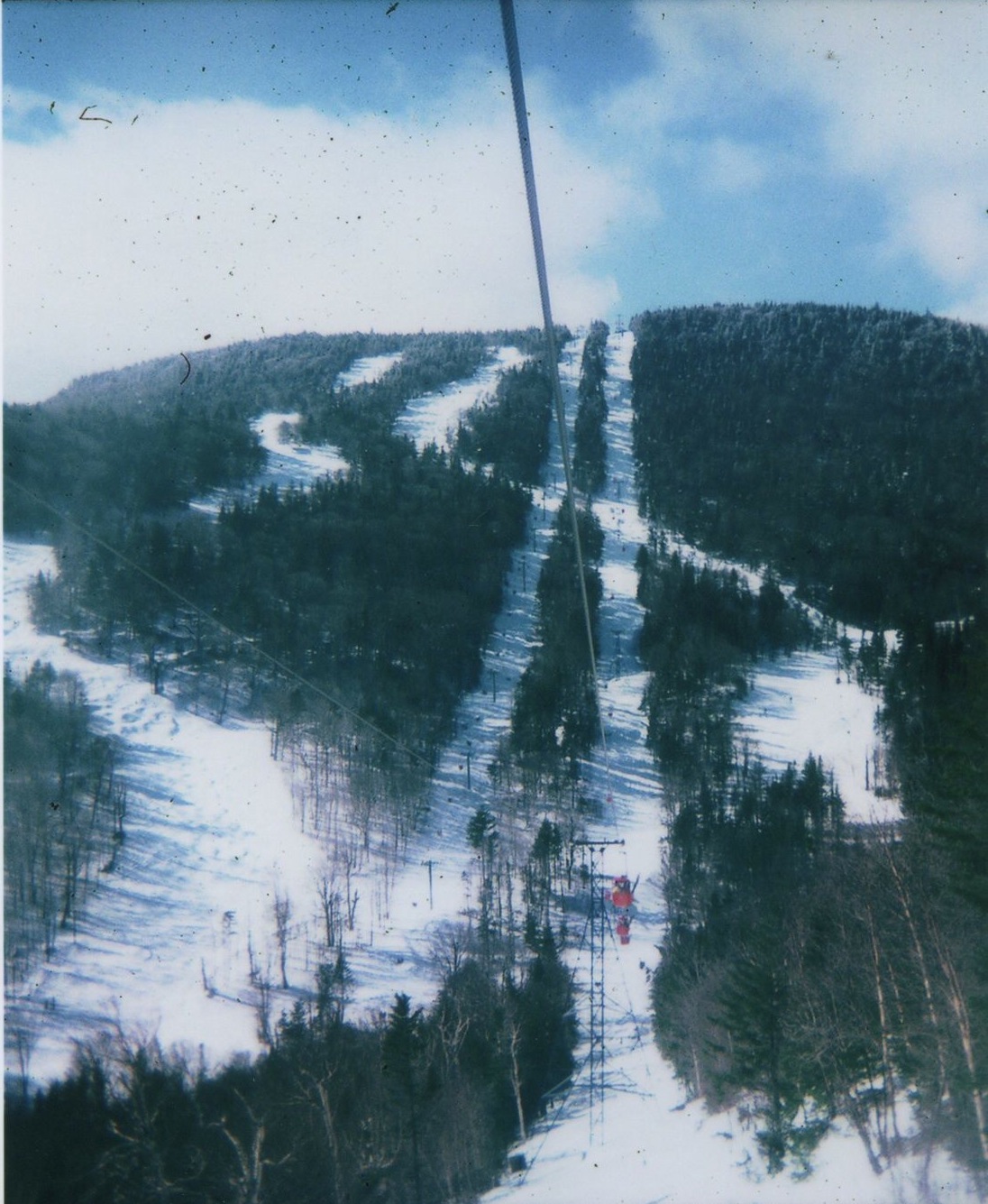 We head up the final ascent, then arrive in a rime-covered wonderland: gondola house, trees, radio towers. We have to jump out of the car quickly, as it is still moving. I have never seen anything like this before. Skis on, we head to Cloud, a narrow, scratchy trail with at least one or two boulders showing. It's tough, unlike anything I have ever skied, but it feels like another world and I love it.
Over the next seven or eight years, I progressed from a beginner snowplowing his way down Cloud and Sunway, onto Showcase, Tahawas, and Gore's other trails. Finally, I was able to ski Chatiemac. As my confidence and skills grew, there were always new sections of mountain to explore and conquer.
But my favorite memories are of the Old Red Gondola — soaring above that first valley after the mid-station, or making that final ascent into the rime-encrusted wonderland of Gore's upper mountain. Sometimes the wind was so strong that I worried about the cabin plummeting to the ground over the valley crossing. Once, it stopped during that crossing, and our car bounced violently up and down.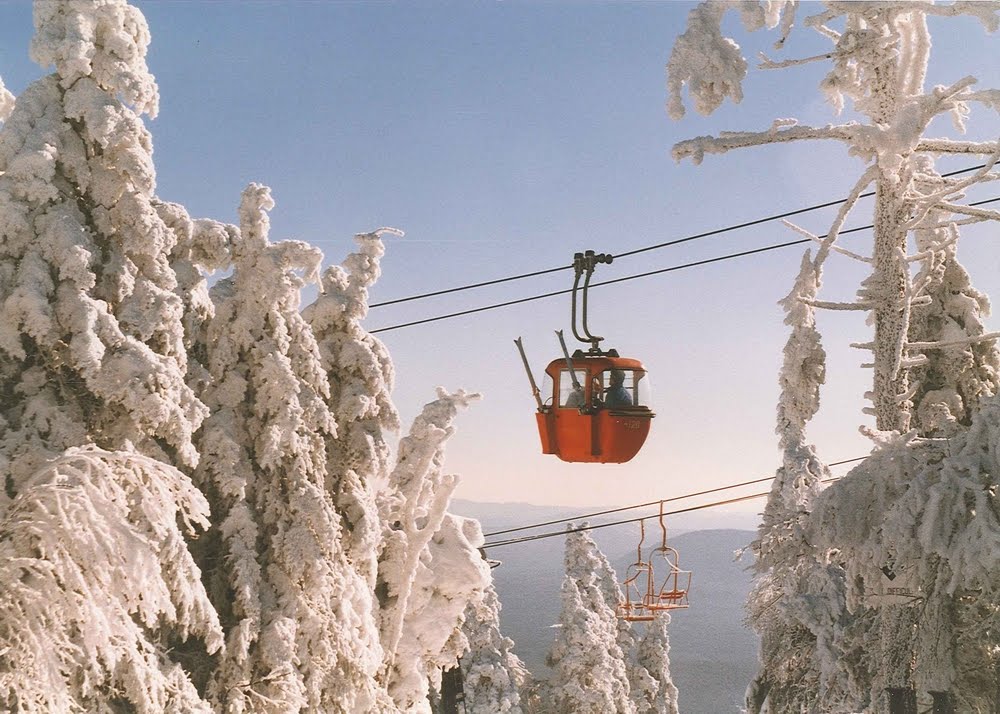 But in the book of childhood memories, it's my ski days at Gore that stick with me most. The instructor I had one season who taught me to parallel ski under the multi-colored Showcase chair. High-speed cruiser runs down the North Side. Dodging the bare spots and mud on Sunway, which in the mid-70s still had no snowmaking. And riding, riding, riding the Red Gondola.
It's gone now, replaced by a faster, more efficient, and safer gondola. Some day, I will return and ride it. But to me, Gore remains as it was in 1975, and whenever I ski nowadays, though hundreds of miles away, I can close my eyes and still hear the whir-whir-whir of the cables, and feel the wind blow through the cabin of Gore's old red gondola as we cross the valley to the upper mountain. And I am home.