I got smoked at Windham in early February arriving right after a major rain/freeze event, but today more than made up for it.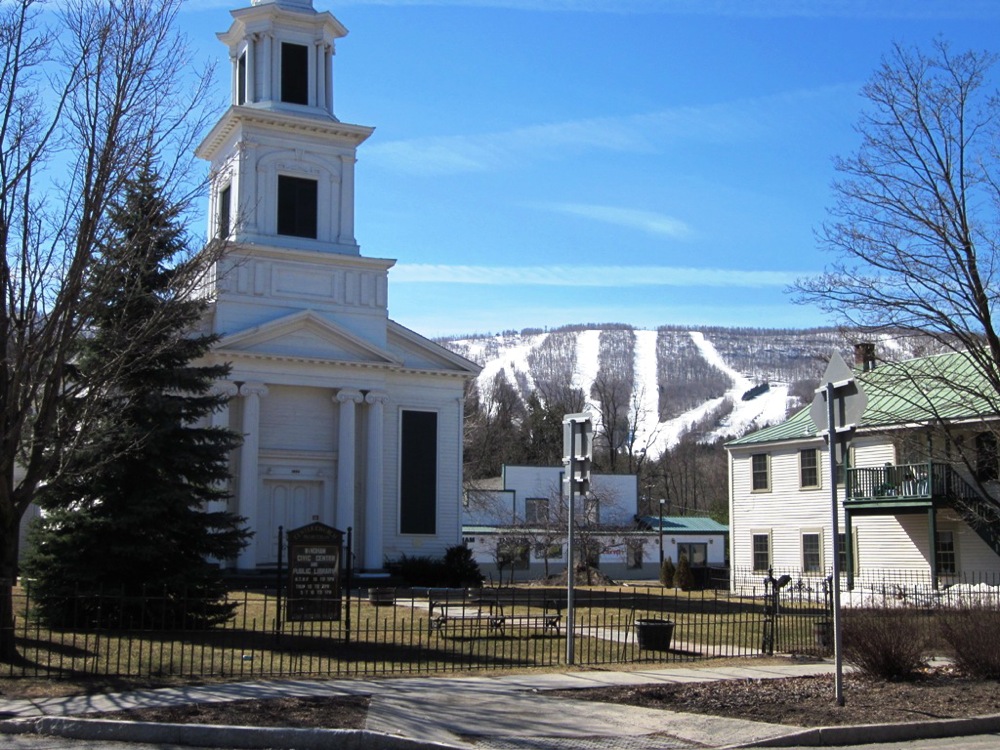 Spring skiing doesn't get much better than this. 45 degrees and a blazing sun softened everything to sweet, edgeable sugar, but because it was so cold overnight, the base didn't turn to mush, even late in the day.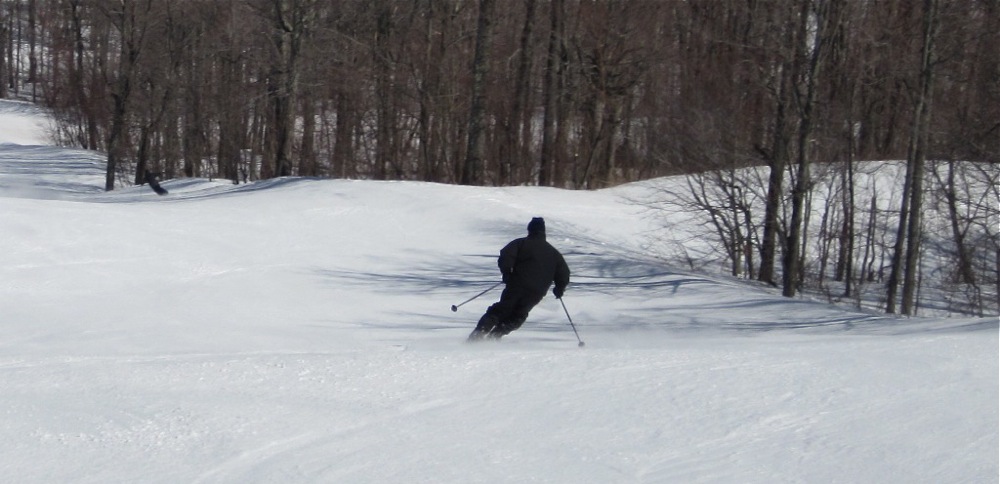 I pulled into the resort at 11 am and there seemed to be a decent amount of cars in the parking lot for a late-season weekday, but the trails and lifts were pretty deserted.
With both of its peaks served by high-speed lifts, Windham was a great call for today. I racked up a pile of vertical in 4.5 hours.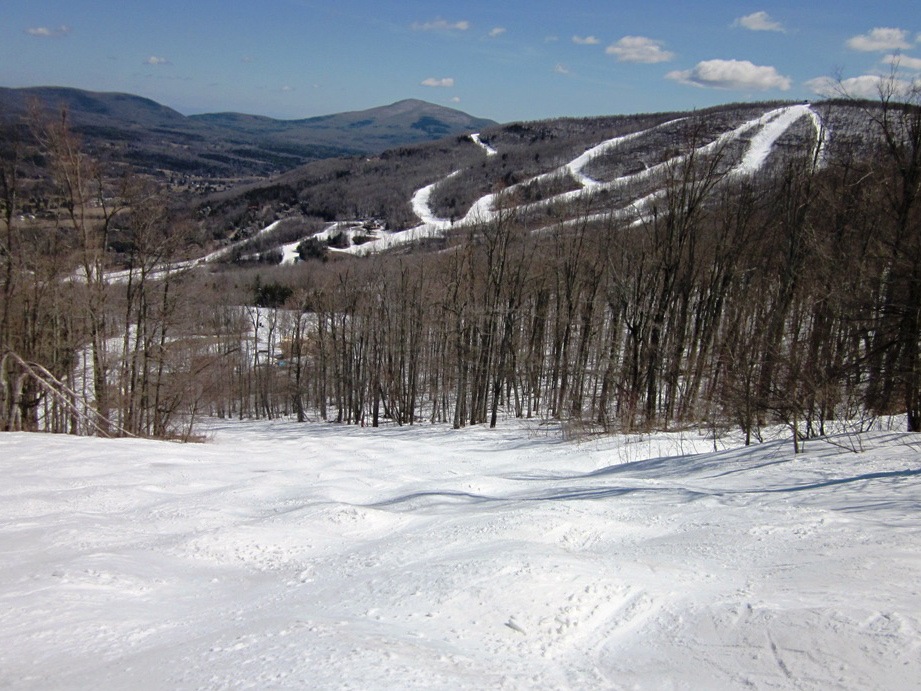 Windham's double-diamonds really don't deserve the rating; however, there are some short steep sections on the far looker's right that are fun. I skied a few of the natural snow trails like Wipeout and they were well covered.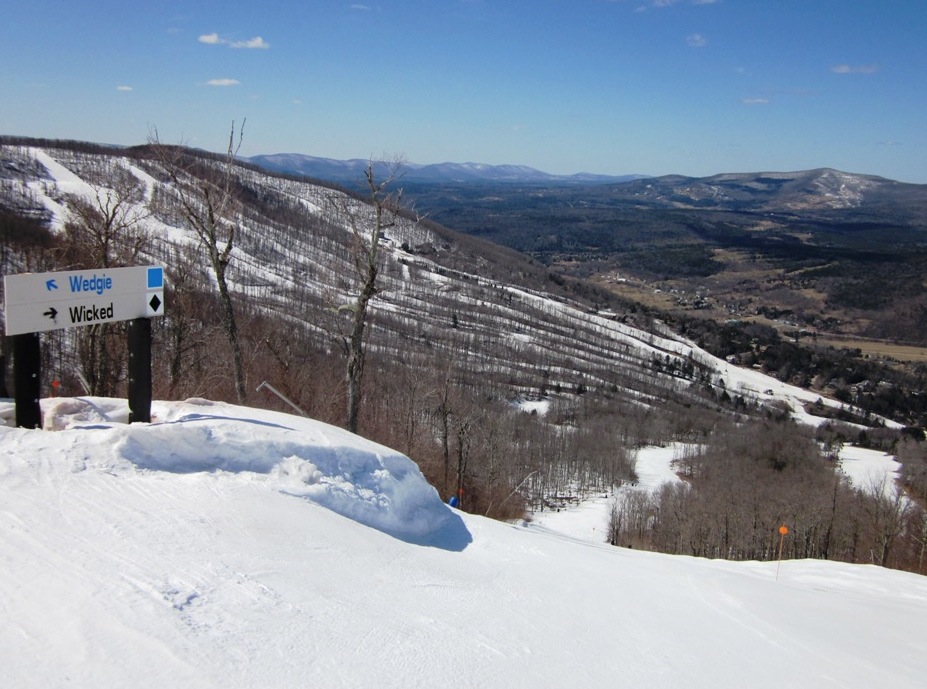 Following closing bell at 4 pm, I headed over for Happy Hour at my new favorite Catskills pub: the very cool Cave Mountain Brewing Company. FYI, Cave Mountain was the hill's original name before they changed it to Windham.
Although the current name is probably a better choice for the resort's core clientele, I prefer Cave Mountain.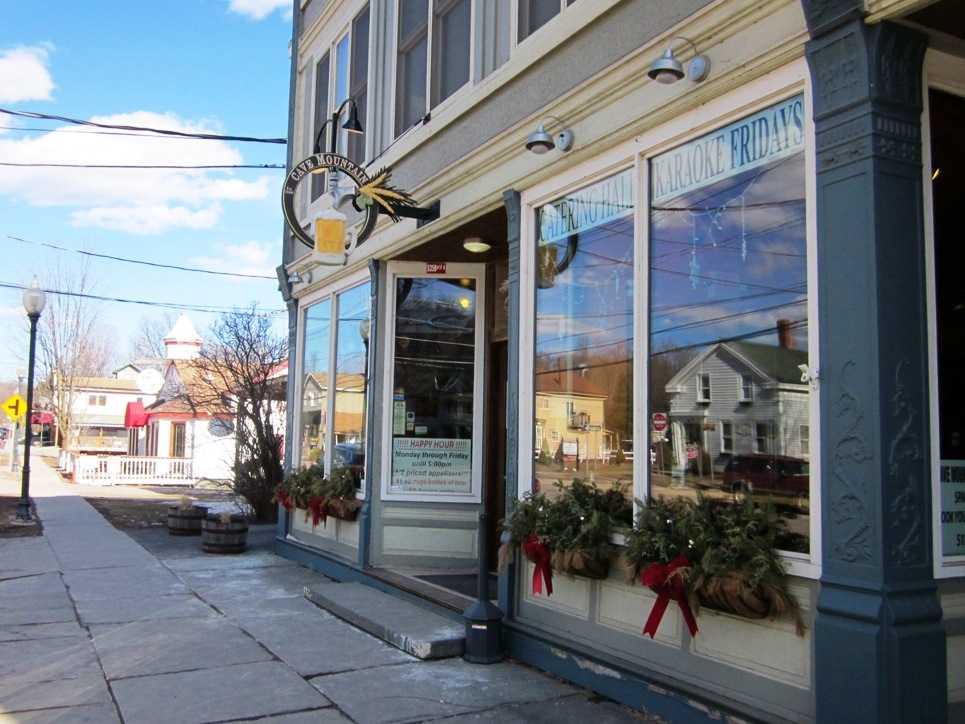 After checking out Harvey Road on my laptop, I dug into some sesame-encrusted tuna skewers and onion rings with spicy ketchup, chased by a fantastic blueberry wheat beer.
If you can't ski powder, spring conditions are the way to go.