My trip to the Adirondacks was all over the map weather-wise. Sunday at Gore was a classic spring day with cloudless skies and ripe corn.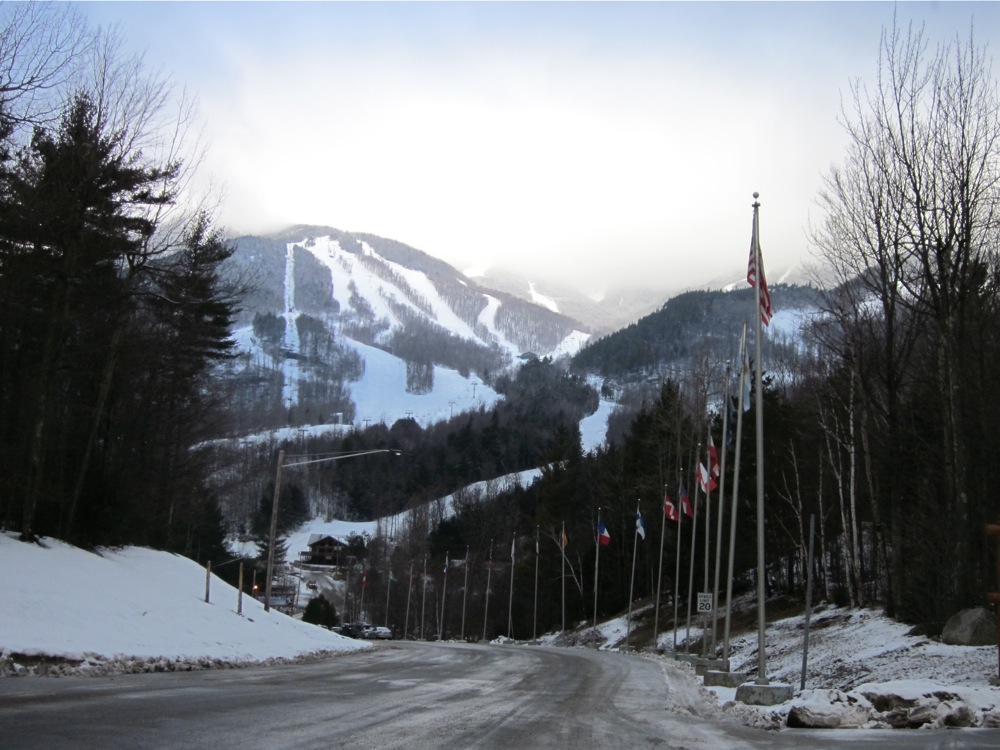 Monday at Whiteface was a mid-winter mini storm day with up to five inches falling on the upper mountain. But today was, for me, the winner of the bunch with the new snow nicely covering up the refrozen bottom from the weekend. If long, consistently-pitched, manicured cruisers (Whiteface's bread and butter) are your thing, you'd have been in heaven.
A thick cloud bank was parked over the summit the entire day. But within three turns from the top, it was clear sailing.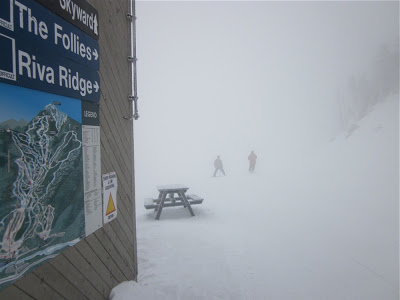 I spent most of the day doing laps off the summit lift and conditions never deteriorated.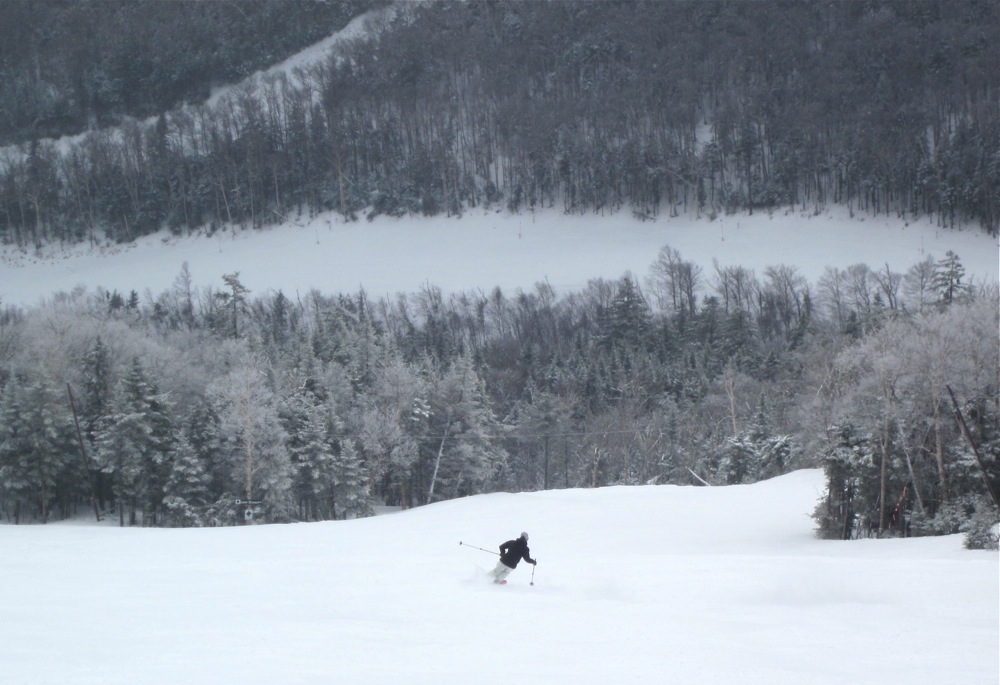 About the only place you had to pay attention was the teeth-rattling runout at the very bottom of the mountain, which didn't soften due to no sun and cold temps. But hey, that left about 2,700 vertical feet of great skiing. Where else in the northeast are you going to find anything lift-served like that?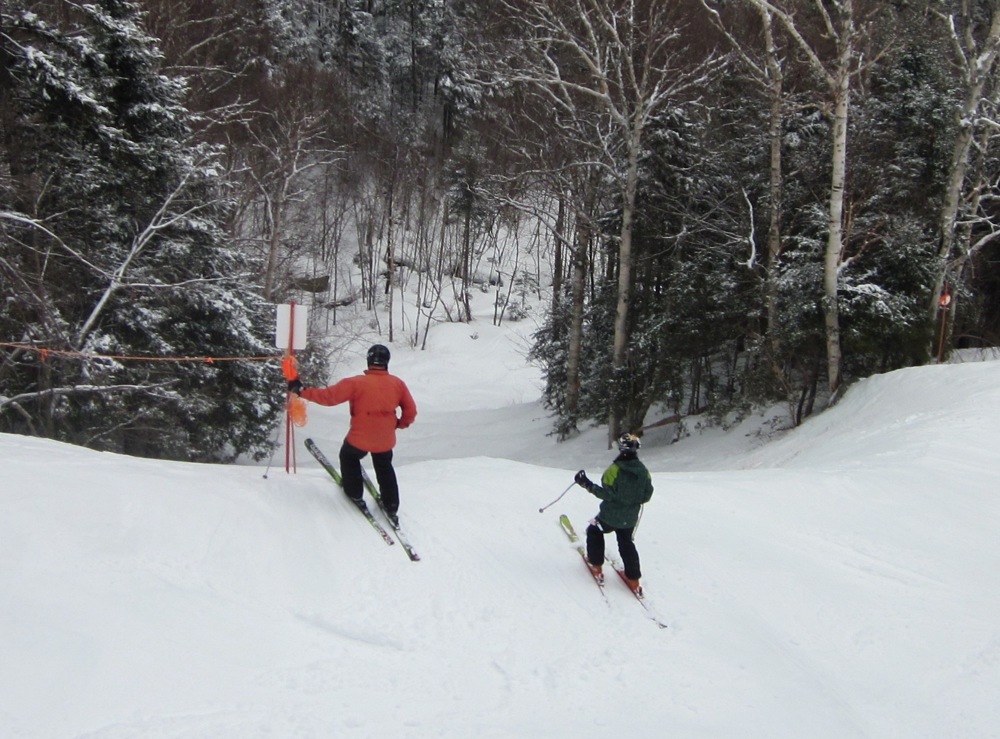 Due to bad timing on previous visits, this was my first time skiing off the Lookout Mountain triple. "Wilmington" was the only trail open, and it was in great shape too. Given all the potential ski terrain back there, it's easy to fantasize about the state allowing Whiteface to go beyond its 25-mile limit and opening up more trails.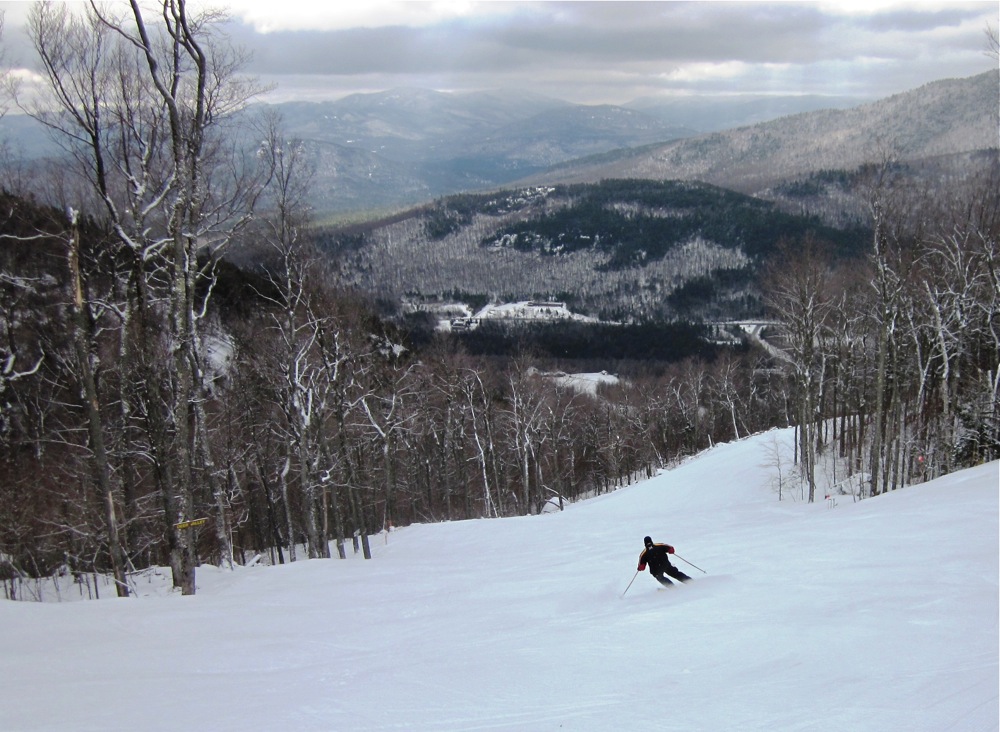 While taking a late-morning break, I was surprised to find the atmospheric new café/wine bar in the base lodge. It looks more like something you'd see in Québec's Eastern Townships than at a state-run mountain area south of the border. Kate behind the counter said that both English- and French-speaking customers seemed happy to have a choice beyond the usual ski-area cafeteria fare.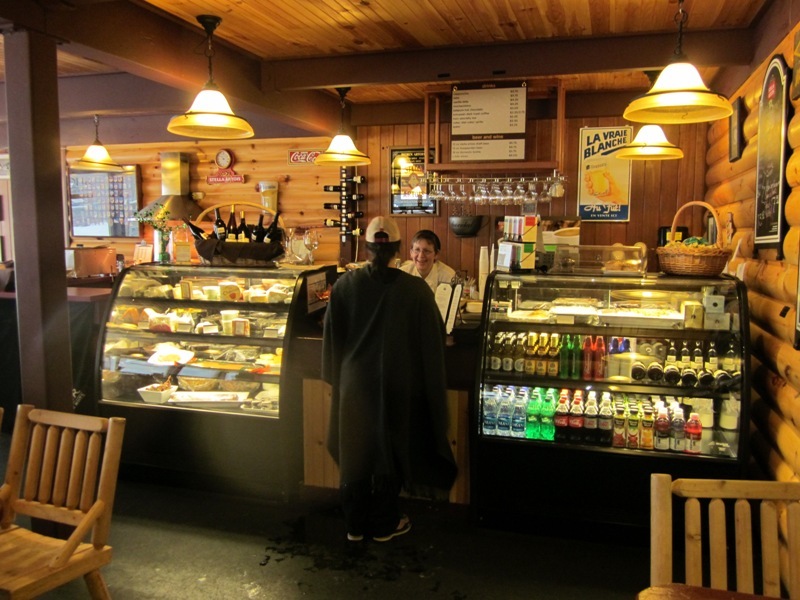 If my legs had had anything left in them, I would've kept going until the final bell, but at 3 pm, I decided to head in and call it a successful trip.