The 1932 Olympics in Lake Placid inspired the locals of North Creek, New York to build ski trails on the slopes outside of town. Logging roads were cleared and widened on the flanks of Gore Mountain.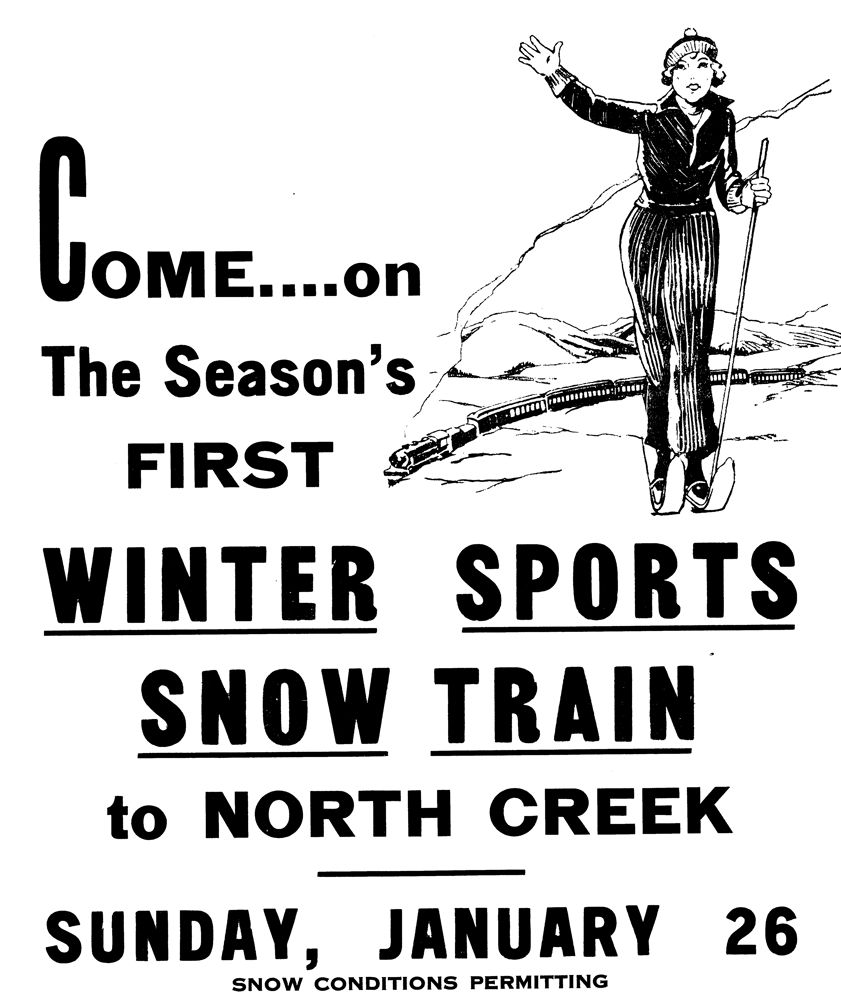 On March 4, 1934, the first North Creek snow train, transported nearly 400 enthusiastic skiers from Schenectady to the station in North Creek. The dedicated train spent the weekend in town and included dining and lounge cars. The round trip ticket was $1.50.
The snow train brought an economic boost to the south central Adirondacks. Many families supplemented their incomes by renting rooms, feeding, transporting and entertaining skiers. By 1936, the trains carried as many as 800 skiers from as far south as New York City.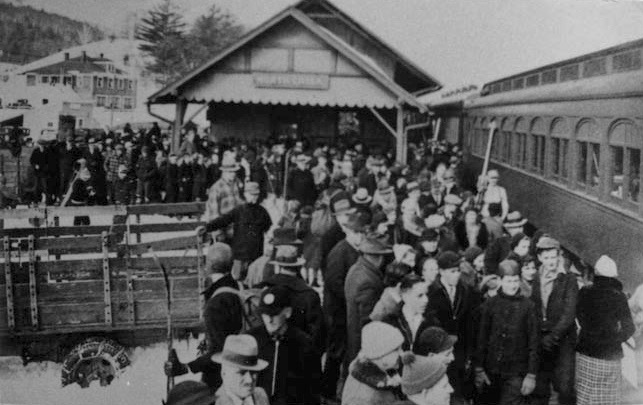 When the train arrived in North Creek, every available vehicle was pressed into service to transport skiers to the top of the ski hills. Even school buses were used to accommodate throngs of skiers. At the bottom of the runs, taxis met the skiers again and returned them to the top. The first Adirondack "ride up and slide down" ski center was born.
The Adirondack Branch of the Delaware and Hudson survived the Great Depression due in part to the snow trains that chugged up the Hudson Valley. The trains continued to run into the early 1940's when the need to use locomotives for the war effort, reduced, and eventually shut down the snow train service.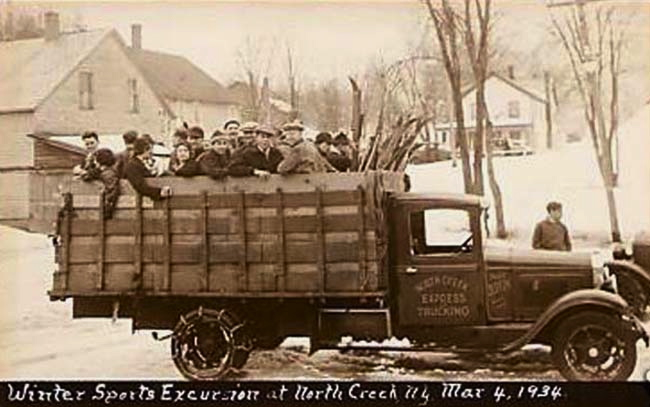 At the start of World War II, Titanium was discovered in the High Peaks at the Tahawus iron mine. The material was considered crucial to the war effort. After much debate, the line was extended through the Forest Preserve, to the mine. The 33 mile-long section of rail from North Creek to Tahawus was operational by 1944.
The North Creek station remained in use until 1989 when the decline of the tanneries, tourism and the demand for titanium, forced its closing.
In February of 1993, The North Creek Railway Depot Preservation Association (NCRDPA) acquired the depot and restored it. Today, visitors can tour the North Creek Depot Museum and learn all about the station's unique place in New York's history.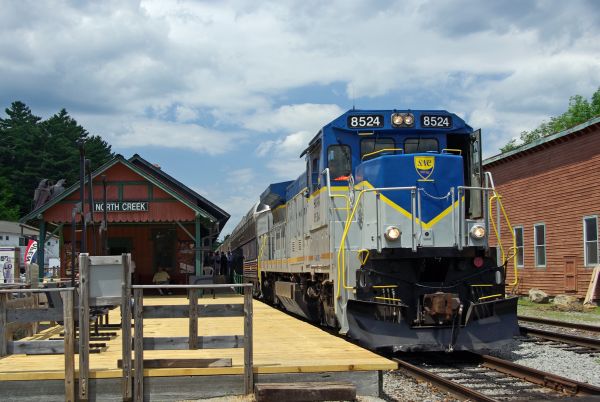 This story has come full circle. This year, the ski train has been reborn, and will be operated by the Saratoga and North Creek Railroad. Details about service can be found at www.sncrr.com.