AccuWeather is again predicting a promising, cold and snowy, La Niña winter for the Northeast. Following are excerpts from that forecast.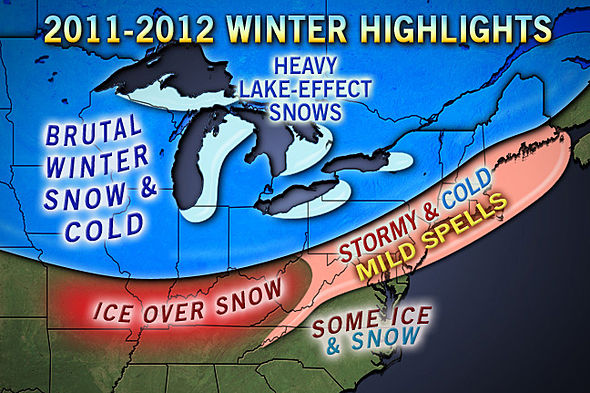 Accuweather is calling for above average precipitation through most of the Northeast from January into February. With the exception of northern parts of New York and New England, temperatures are forecast to average near normal this winter.
While the winter's predominant storm track won't be focused over the major Northeastern cities, coastal areas won't escape unscathed. Meteorologist Paul Pastelok warns there could significant snow or ice storms in the early part of the season along the I-95 corridor.
The interior Northeast is predicted to be colder and snowier than areas closer to the coast. An early, heavy lake-effect snow season could bury areas from northwestern Pennsylvania into western New York.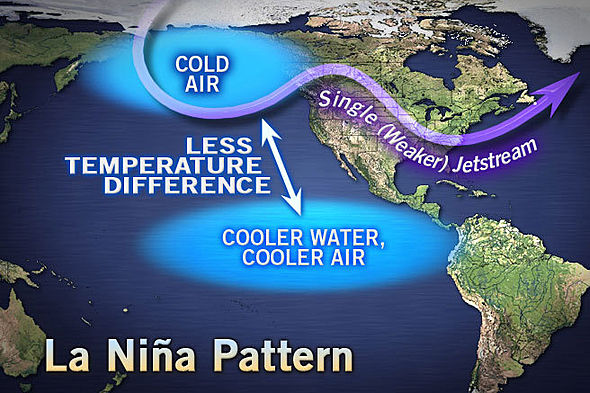 La Niña occurs when sea surface temperatures along the equator, in the central and eastern Pacific, are below normal.  The phenomenon produces a volatile winter weather pattern for the Northeast due to the way it influences the jet stream.
The position of the jet is expected to drive storms through the Midwest and Great Lakes. Last year, the jet stream steered storms closer to the coast, hammering the eastern seaboard.