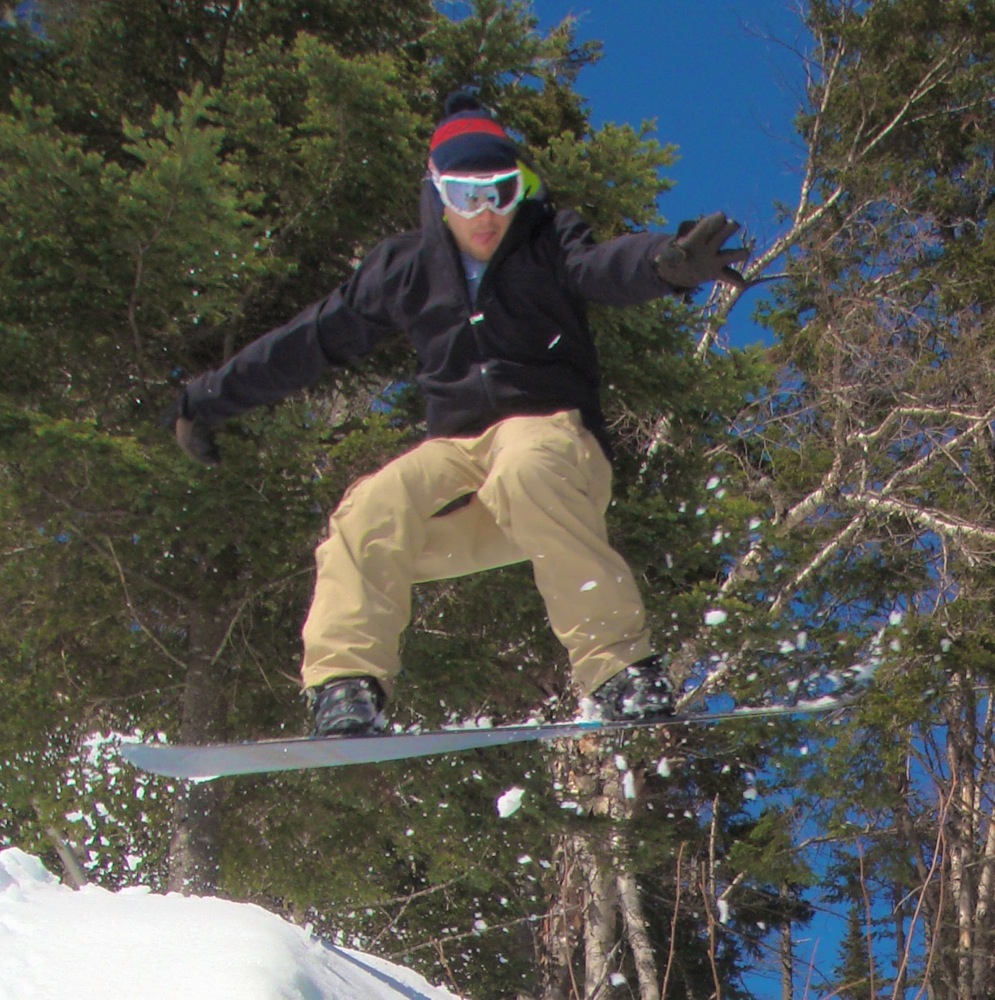 Chris Iwinski will be joining NYSkiBlog this season as one of our Big Tupper ski reporters. Chris wasn't born into a skiing family; but luckily his mom surprised him with his first snowboard in 1998. "That winter I took my pudgy 4th grade self, in homemade snow pants, to the top of West Mountain. I instantly fell in love with snowboarding."
After teaching himself to slide on snow, he began to beg for rides to West and Willard mountains. Once he reached middle school, he joined the ski club and was able to ride many of the major resorts.
After spending a year and half in college, he loaded up his '93 Honda Civic and headed to Breckenridge, Colorado for the winter of 2008/09. In Breck, he paid the bills by working at Cecilia's, a noted local club. Then, in the spring of 2009, he came back to New York and met Jess.
Jess loved skiing as much as Chris loved snowboarding and in 2010 they moved back to Colorado together, where they experienced the best winter of their lives. They worked nights and skied six days a week. But even with nearly unlimited access to big backcountry lines and bottomless powder, they still were missing something they love: home.
Jess and Chris are back east, living in Lake George, enjoying a lifestyle they're passionate about. Along with snowboarding, Chris has his hands in many other activities: hiking, backpacking, mountain biking, XC skiing, surfing, running, fishing, boating and supporting live music.