I recently had a chance to tour the North Creek Depot Museum on Railroad Place. I ran into Michelle San Antonio — director of the museum — at the Farmers Market Organic Brunch, and she graciously agreed to fit me into her schedule.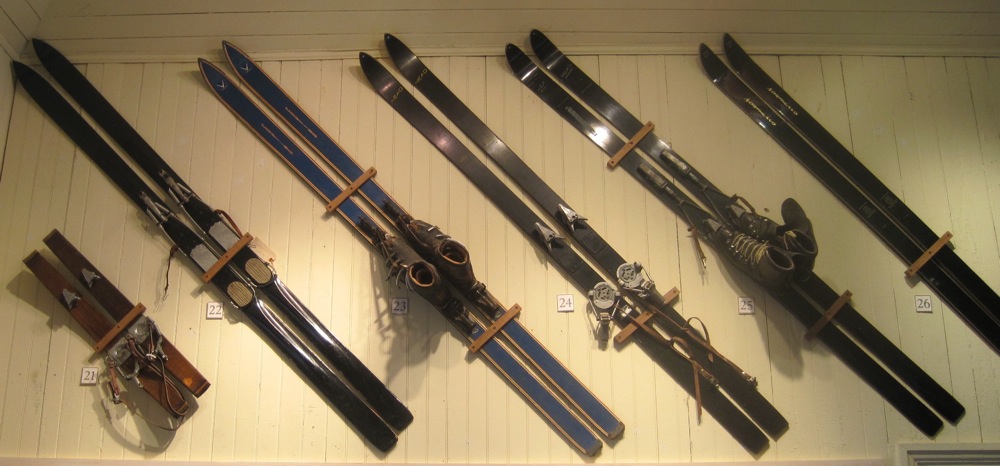 I was especially interested in the new exhibit that focuses on the history of the snow trains and the development of skiing at Gore Mountain. I'm fascinated by the 1930s and 1940s when lift assisted skiing was born.
The 1932 Olympics in Lake Placid raised the profile of skiing, and the people of North Creek began to push for a ski area. Skiing in "The Crick" began with ride-up, slide-down skiing on Pete Gay mountain.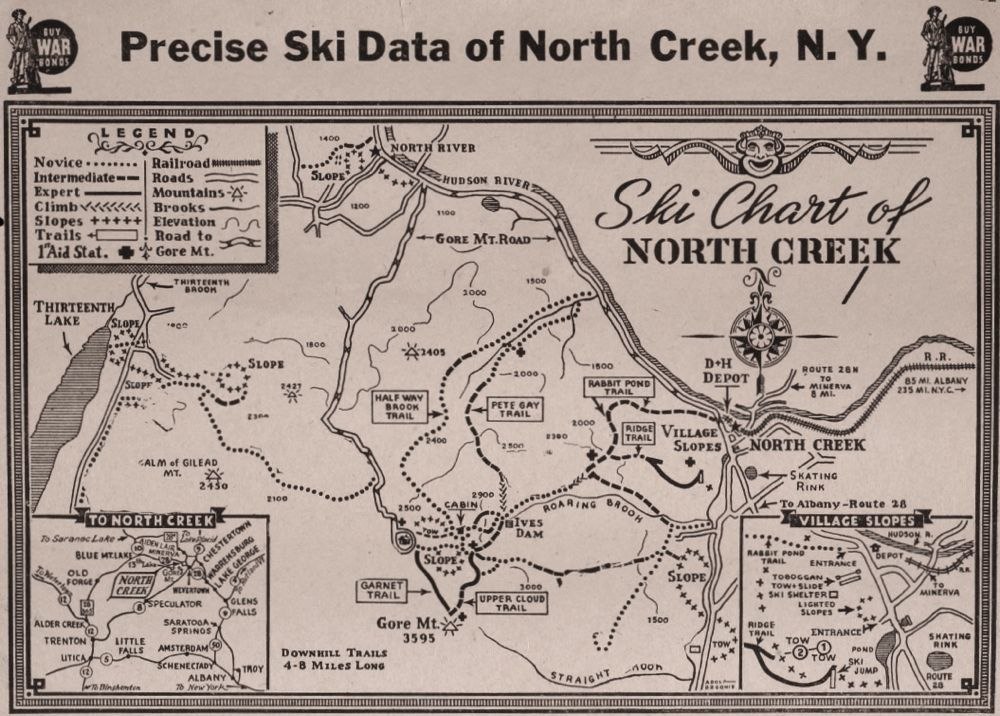 People were transported by truck up the "Gore Mountain Road" — now Barton Mines Road — and then skied back down toward the river. Soon snow trains began to roll in from the population centers downstate.
The first rope tow in New York was built in the Ski Bowl in 1935 by Carl Schaefer. The surface lift was built with a $100 donation from General Electric and a 1929 Buick that Schaefer bought from the local Chevy dealer for $25.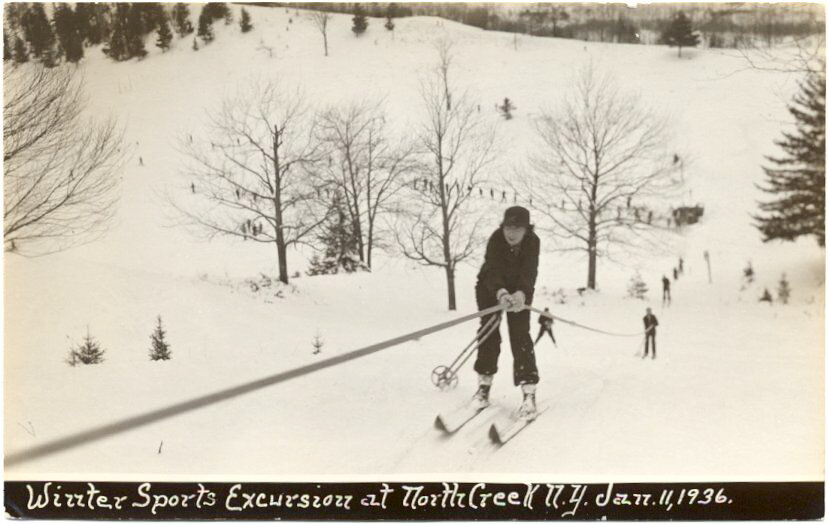 In the 1940s, locomotives were pressed into the war effort and snow trains were eliminated. After the war, the trains returned, but at a reduced level. In 1946, a 3000-foot Roebling and Sons T-bar was built on the lift line where the new Hudson Chair is being installed.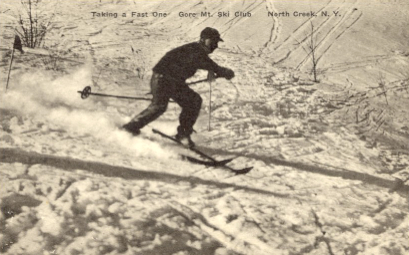 The exhibit traces the progression of skiing through decades — the impact of the rise of the automobile in the 1950s, the opening of the state funded ski center in the 1960s, the addition of snowmaking in the 1970s, the birth of ORDA in the 1980s, and the opening of The Rumor, with New York's steepest headwall, in the 1990s.
You can learn more about the history of North Creek, Gore Mountain and the birth of skiing in New York State by visiting the museum.
North Creek Depot Museum
5 Railroad Place
North Creek, NY 12853-0156
Phone: (518) 251-5842
Email: [email protected]
---
NOTE: Images in this post are the exclusive property of the North Creek Depot Museum. Reproduction of these images is forbidden without the consent of the Museum Director and NYSkiBlog.