Two winters ago, on a bit of an impulse, I asked my friend and professional trail designer Steve Ovitt to evaluate the potential of our property for dual purpose nordic/mountain biking trails.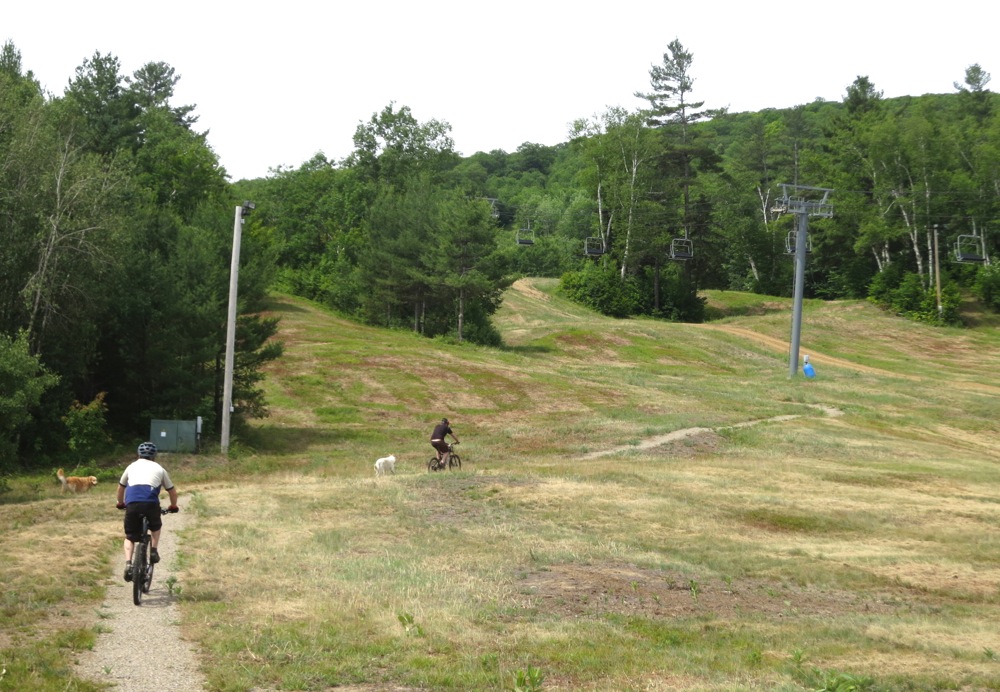 Steve's evaluation was enthusiastic and now, two summers later, we are all in, doing trail maintenance and riding on our land. I never imagined biking out the back door could be almost as much fun as skiing. Indeed it is.
After two days of blowing, raking, trimming and riding our trails, I ventured down to North Creek Ski Bowl to check out the relatively new trails that Steve designed and built for the town of Johnsburg.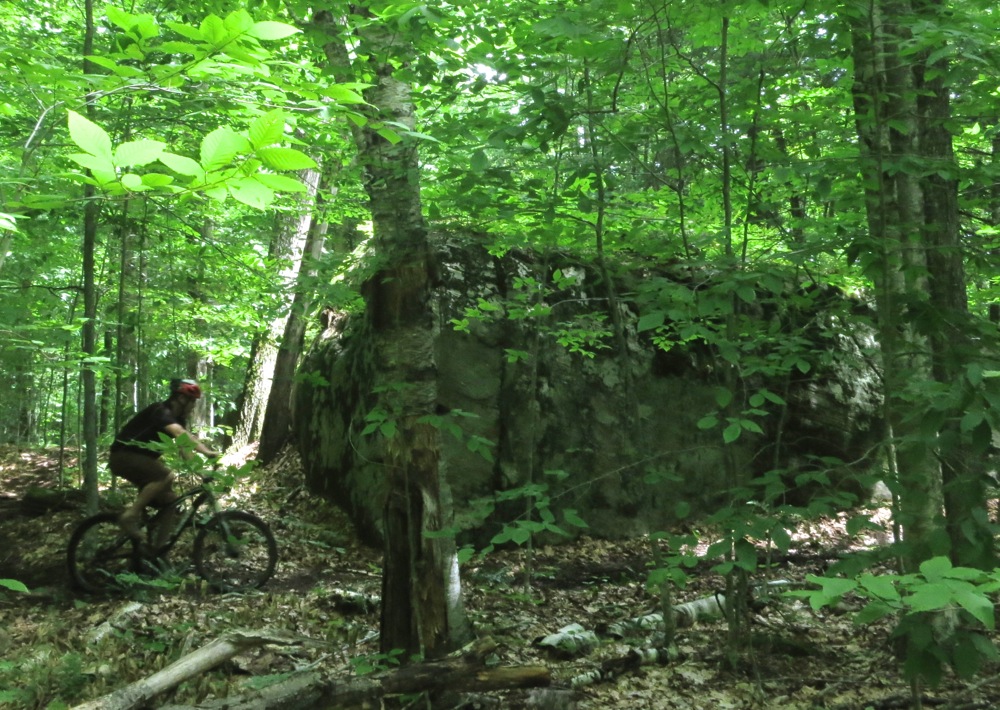 The climb across the ski area is really well done and it's fun.  It's a consistent, lightly graveled single-track with several switchbacks that really get your heart going.
Soon enough you arrive into the woods.  We chose the Ski Bowl Loop (2.4 km) as it is known to be drier after a big rainfall. We continued climbing and looping around boulders.  There are some switchbacks going up that are so enticing that you naturally attack.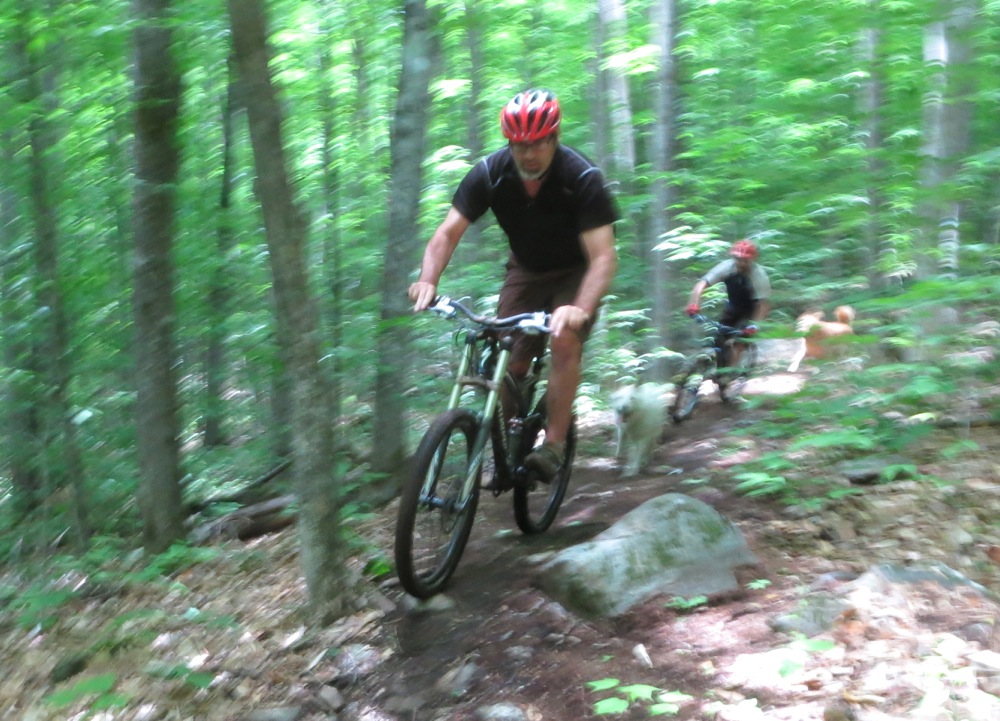 We came to an intersection and the team concluded, mud be damned, "Alternative" was the most entertaining trail on the mountain.
We headed down. The route was nicely bermed for a continuous decent and we let our wheels run.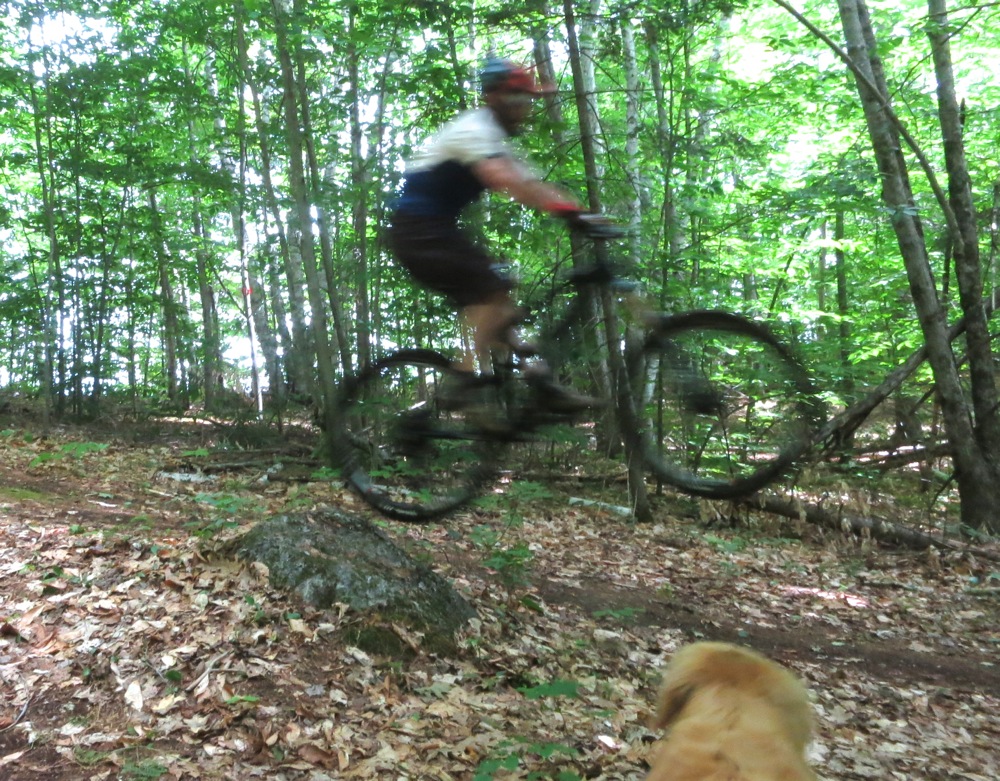 Personally I've been on a mission to become a bit more well rounded, embracing the summer as more than just the "off-season." Many skiers turn to their bikes making a natural transition when the snow is gone. I get it.
It's incredibly cool that the Town of Johnsburg had the vision to sponsor the design and construction of mountain biking trails in Ski Bowl Park. It builds the value of North Creek as a year round destination.