Winter storm Landon dumped snow all across the New York, but north was the place to be. I wanted to avoid the big name resorts as I knew most would be crowded. McCauley seemed like a good choice, especially because I didn't make it there once last year.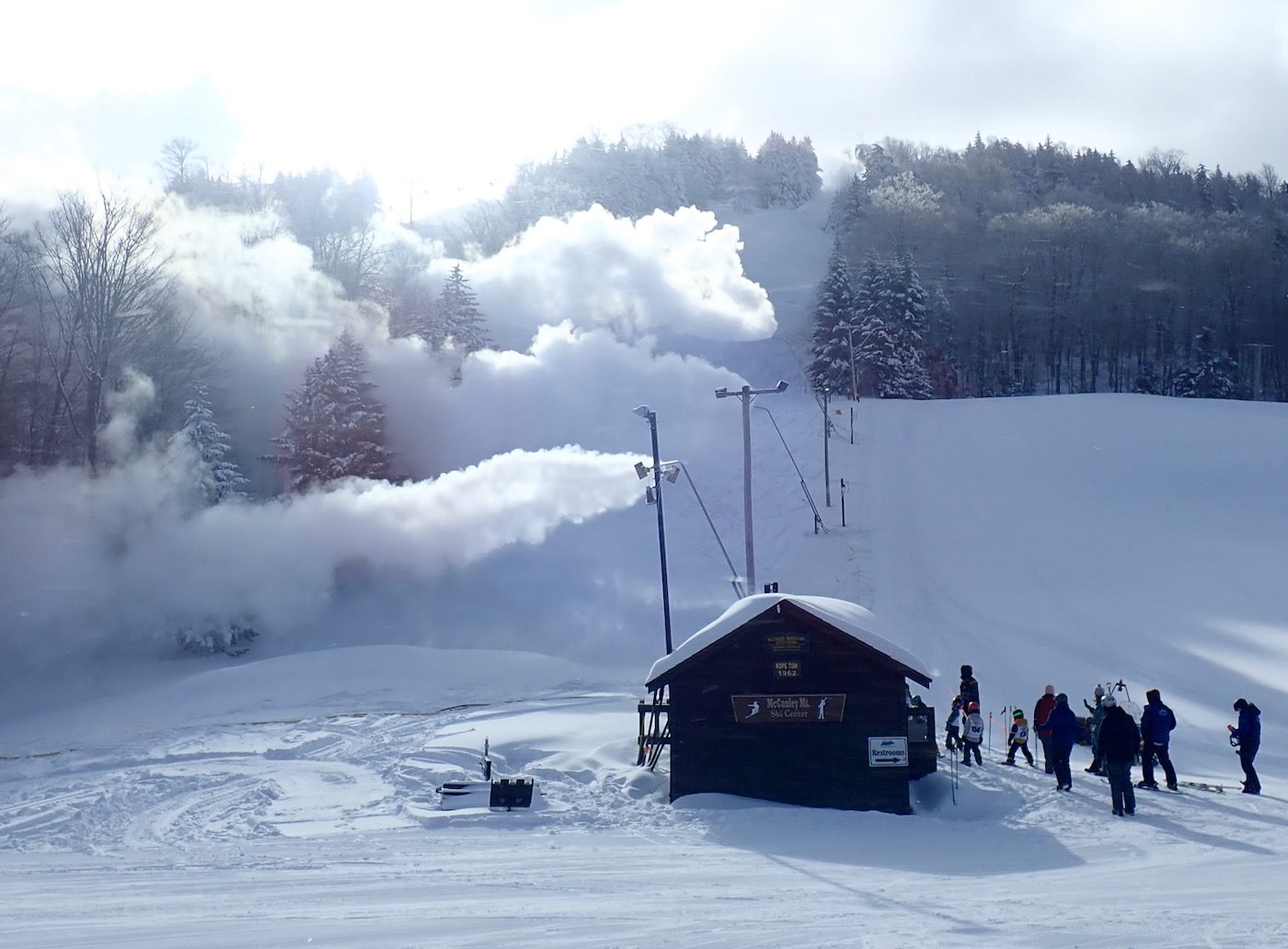 Even better, I was rejoined by my favorite chairlift partner Farah and McCauley is one of her personal favorites. We had plans for first chair but had a rough start when we got on the road. The snow was so caked on from my drive to work the previous day that the whole car shuttered at any speed. After a little work to clean out the wheel wells we were back on the road and headed up route 8 to Old Forge.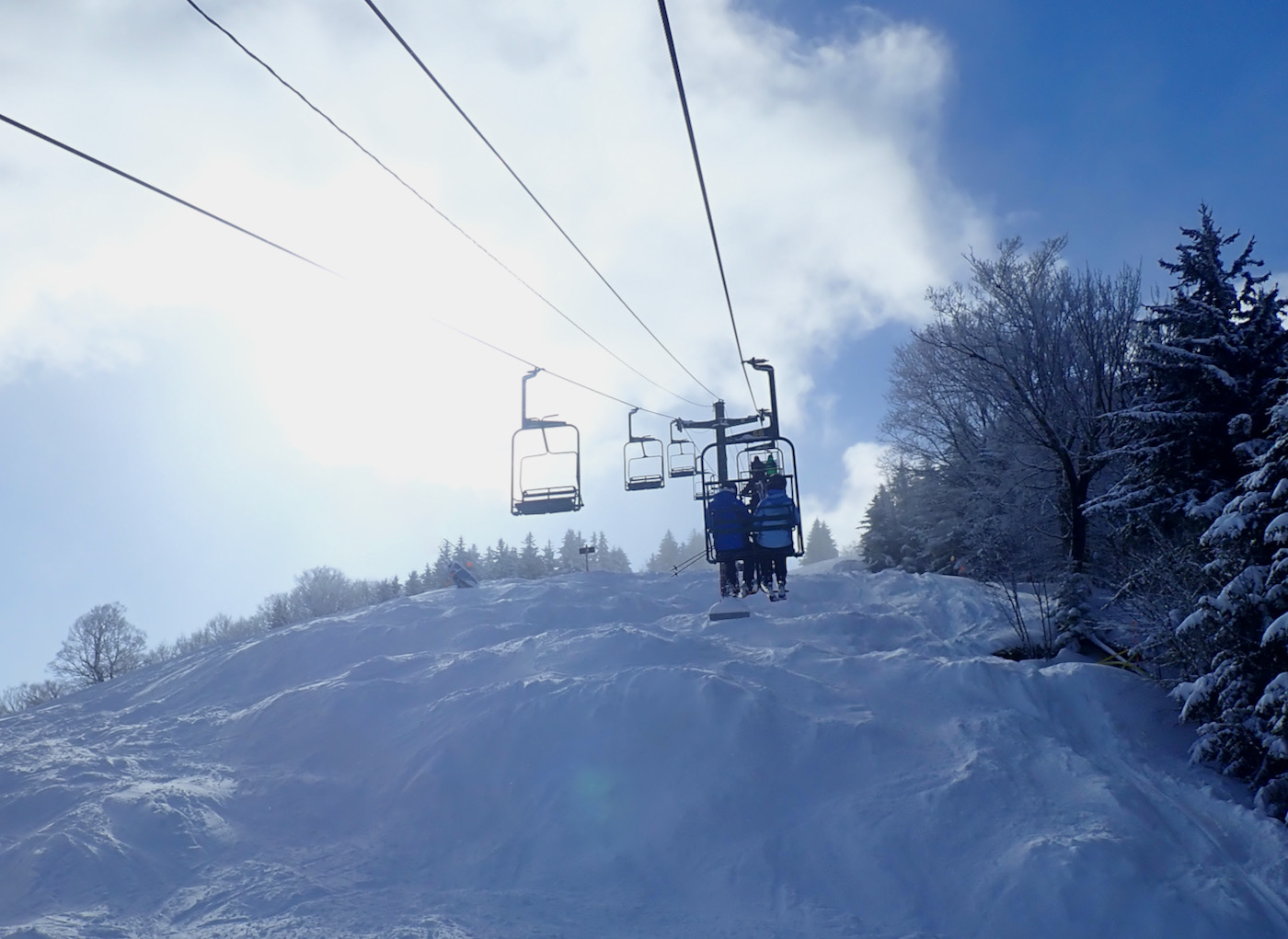 We made it on the mountain about a half an hour after the first chair and warmed up with a few runs on the packed powder groomers. Like a compressed spring, the snow exploded and sprayed with every turn. With the sun out and crisp temperatures, it looked like we were in for an all time day.
After the first few runs I dipped into the Big Dipper glades. The obvious paths were tracked but more original lines were rewarded with fresh turns. Yea, yea I shoulda been here yesterday. At one point, I stopped to take a picture and found myself in a waist deep snow drift, it was sweet.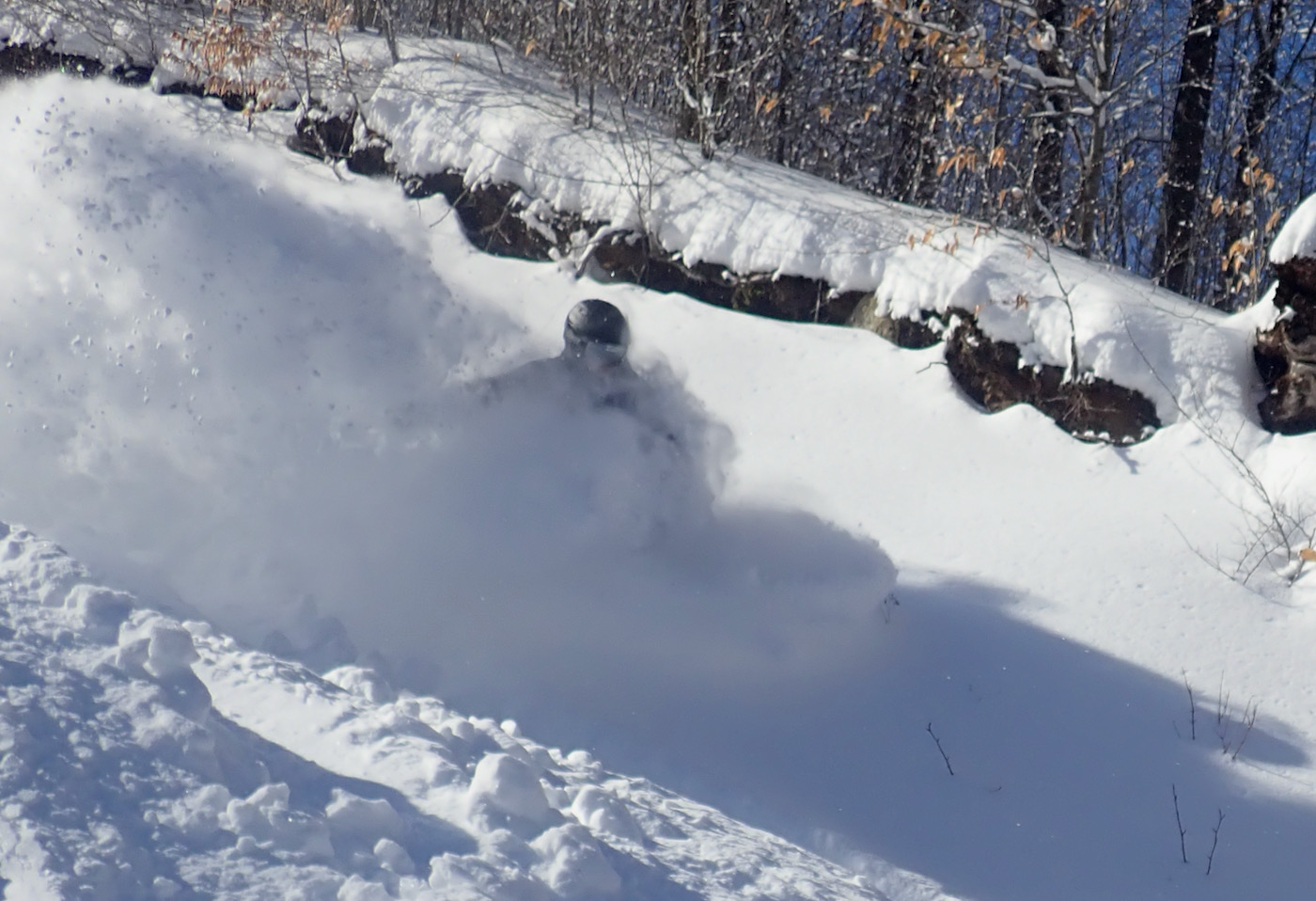 After digging myself out, I met back up with Farah and we headed inside to beat the lunch crowd. As we warmed up I raved about the fresh snow and convinced her to join me in the trees on our next run.
We headed down Challenger towards Lost Trail. The liftline was actually starting to get busy, so we took our time searching for fresh snow and then cutting back onto the trail. We found a deep drift in Hanks Hollow. It was pretty nice to be in front of the camera for once, especially when the turns were this deep.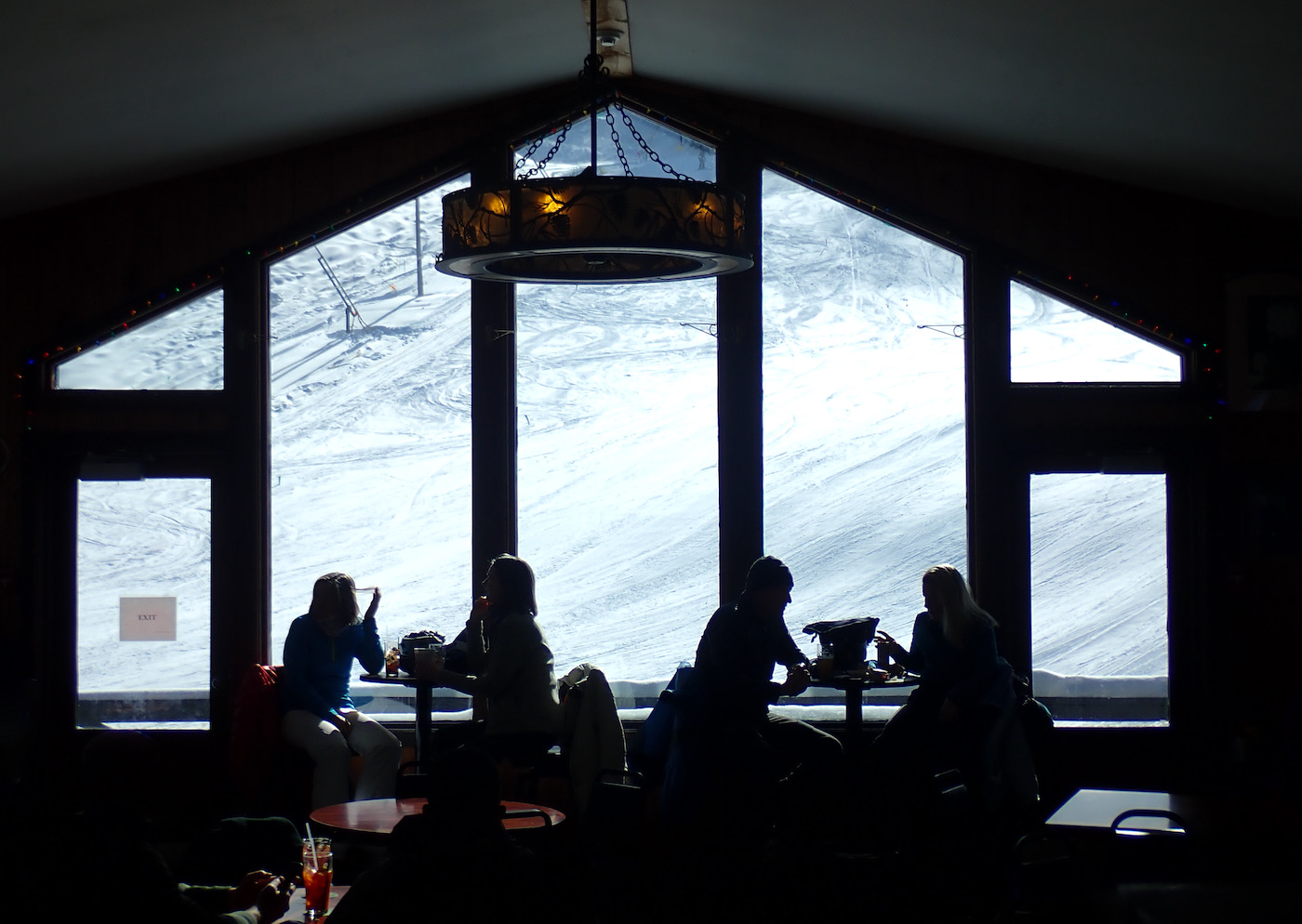 The final stop for fresh snow was the low angle Rambler Glades. I love taking it easy and just floating through these trees, especially because it's often ignored.
One of the lifties told me it was the busiest day of the year for McCauley. It was the longest lift line I had ever seen for the double. Despite the crowd it was never more than a few minutes wait to get on the lift. By last chair it was back to skiing right on. We took our final few laps on the groomers before riding right up to the car and calling it a day.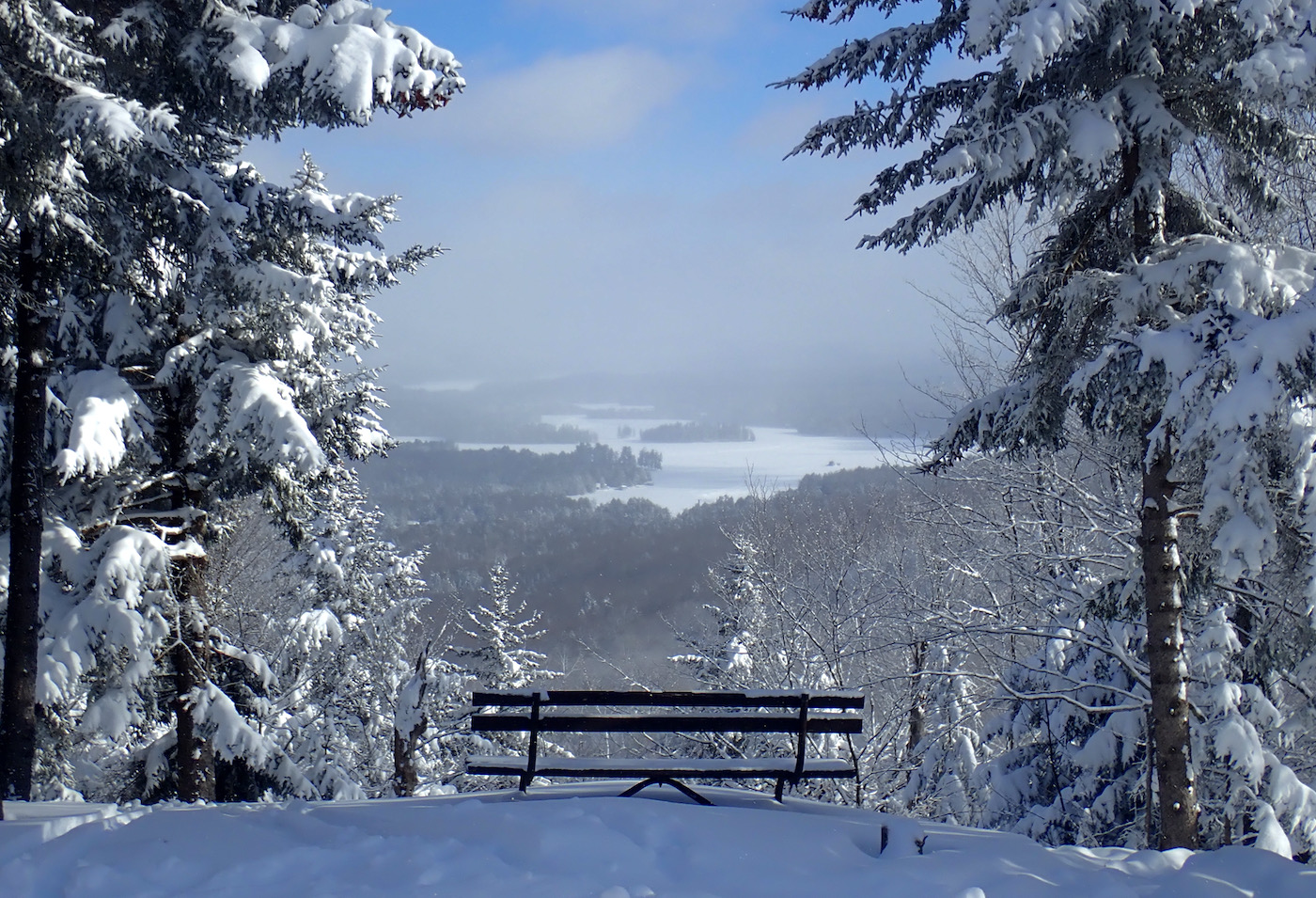 I was jealous of anyone who got out on Friday, but Saturday definitely made up for it. When we look back on the ski season, this weekend may be the best. I would love to be wrong!