There's always some fear of missing out during the season. Last month, I watched that epic day at McCauley and I felt it. I didn't even know it was snowing that day. I had to remind myself that I too had great days there and would have many more.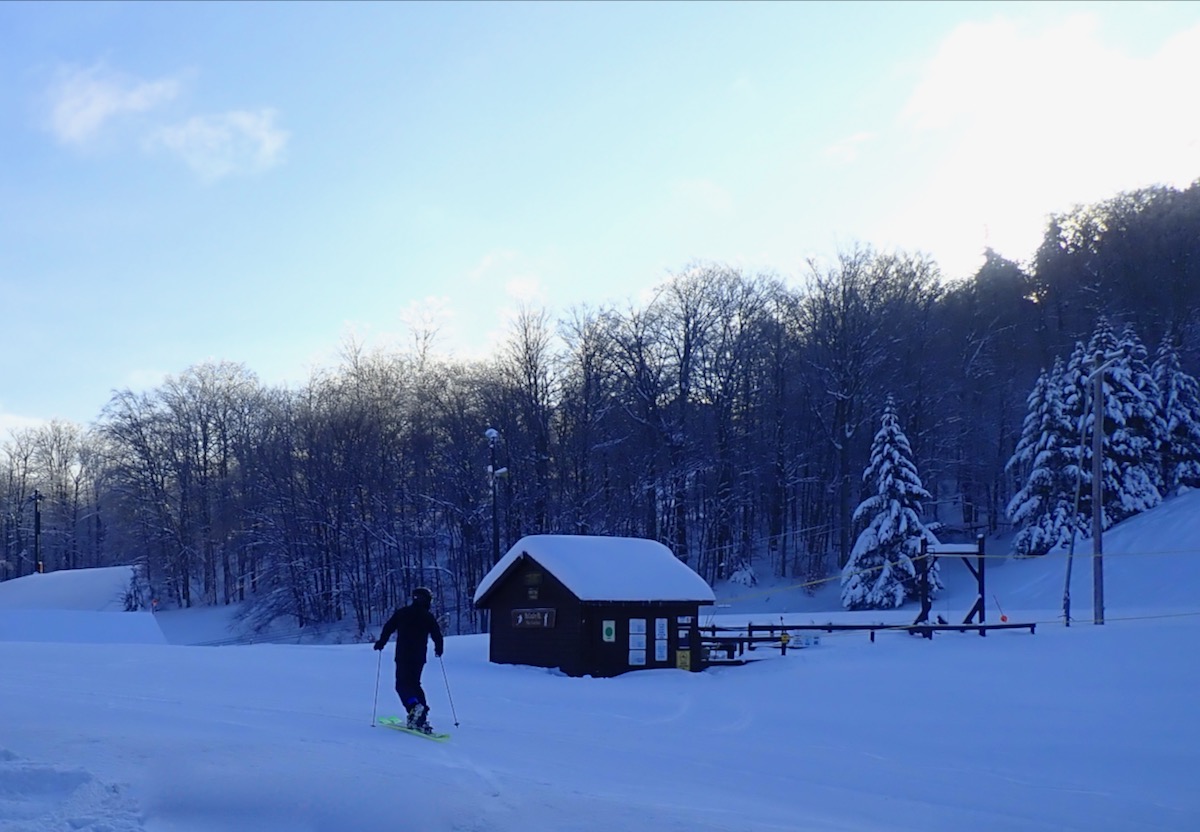 When projections for Friday's storm started to creep above a foot, I felt it again. The storm had been well advertised with Northern Vermont as ground zero. Evan and I decided to ride closer to home to get fresh snow and avoid crowds. We met in Utica for the ride to Old Forge. We arrived at McCauley early Saturday morning to give ourselves the best chance at the new snow.
My stomach dropped as we pulled in the parking lot to see all of the first three rows were filled. We suited up at the car and went to grab our lift tickets. As it turned out, Ski Patrol was conducting a training, and despite the crowd, no one was in line at the lift.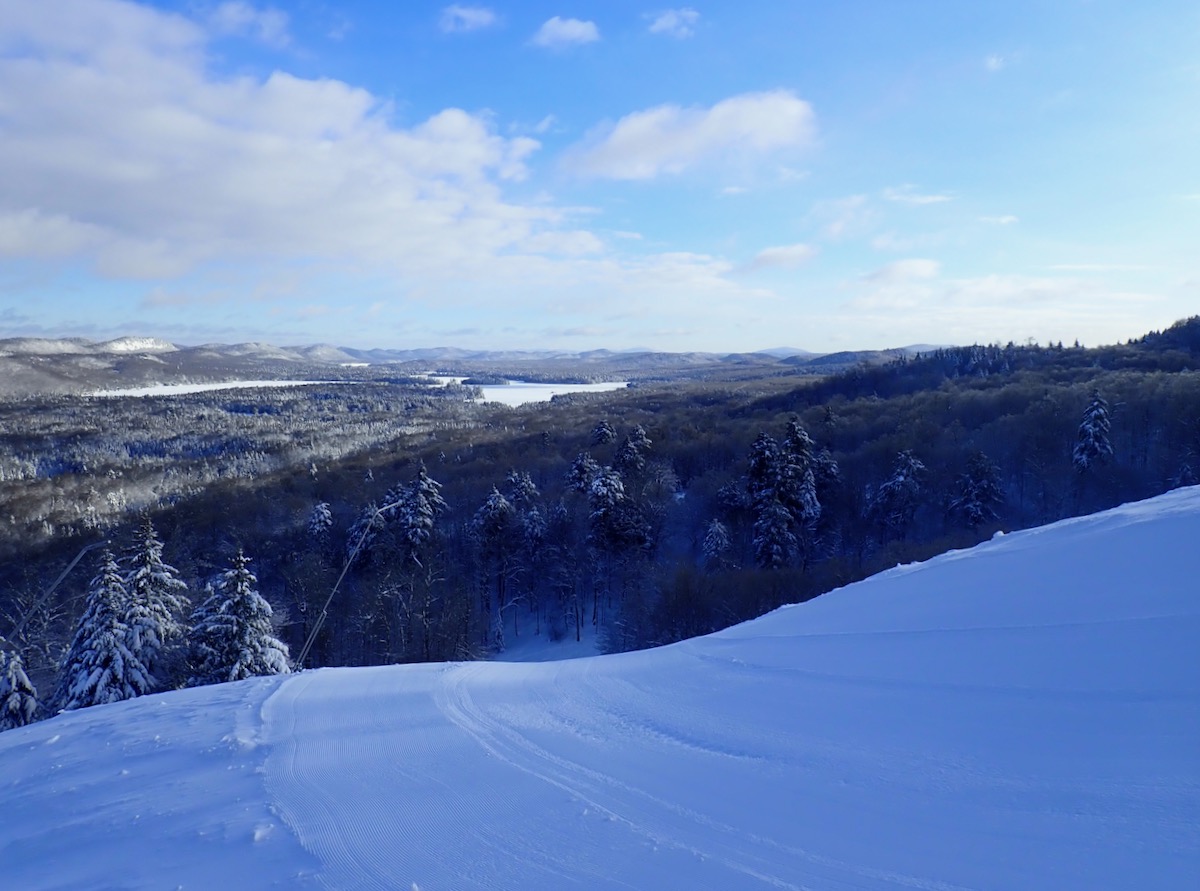 We pushed our way to the double and lined up behind four other people. Otis loaded us promptly at 9am and we were on our way to the top. It was Evan's first time at McCauley and I wanted to show him all the biggest little mountain had to offer. We started on Skyride, where most of skier's right lay untouched. We dove into the knee-deep snow and the rest was history.
We lapped Skyride, finding fresh tracks on both sides of the groomer. Splashes and face shots were plentiful. We stopped to take some photos and I checked the time it was already 10:30. It was 3 degrees and we were both feeling a little frosty so we headed in to warm up. Once inside the lodge I realized I had lost my phone. Panic set in, on a deep day that phone could be long gone.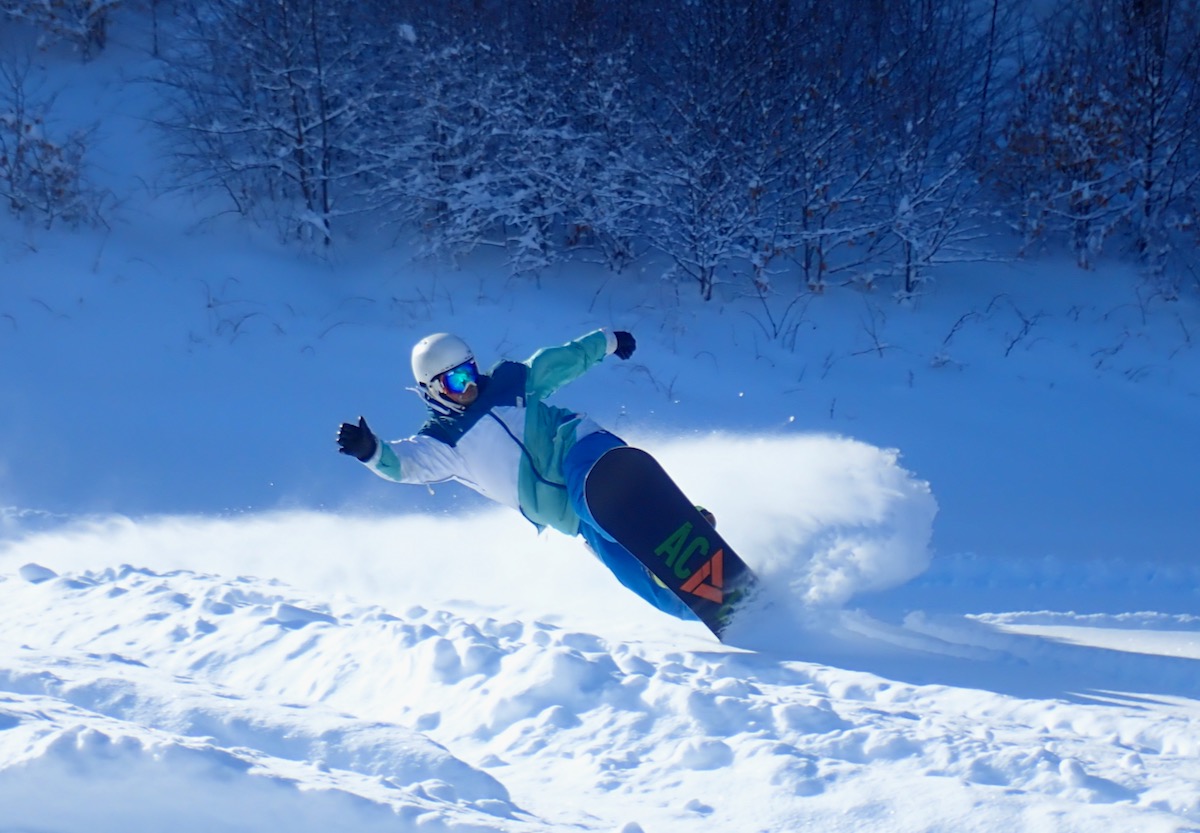 I asked at the ticket booth and someone had turned it in. I was invited inside and my phone was returned to me by McCauley's Stevie U. I introduced myself and we talked about the secrets of his mountain. I asked him to join us. He laughed and said he had to prepare for the Winter Carnival that afternoon. I thanked him again and made my way back to the lodge. Crisis averted, we geared up and headed back up the lift.
We spent the rest of the day feeding our addiction, looking for untracked snow. The upper glades like Barkeater and Godsland were well-tracked, but Lost Land and Hanks Hollow still had the goods. Nothing was off limits. If we saw an opening and fresh snow we pointed our tips and went for it. We found more of the same in the Rambler Glades and continued the search all through the trees.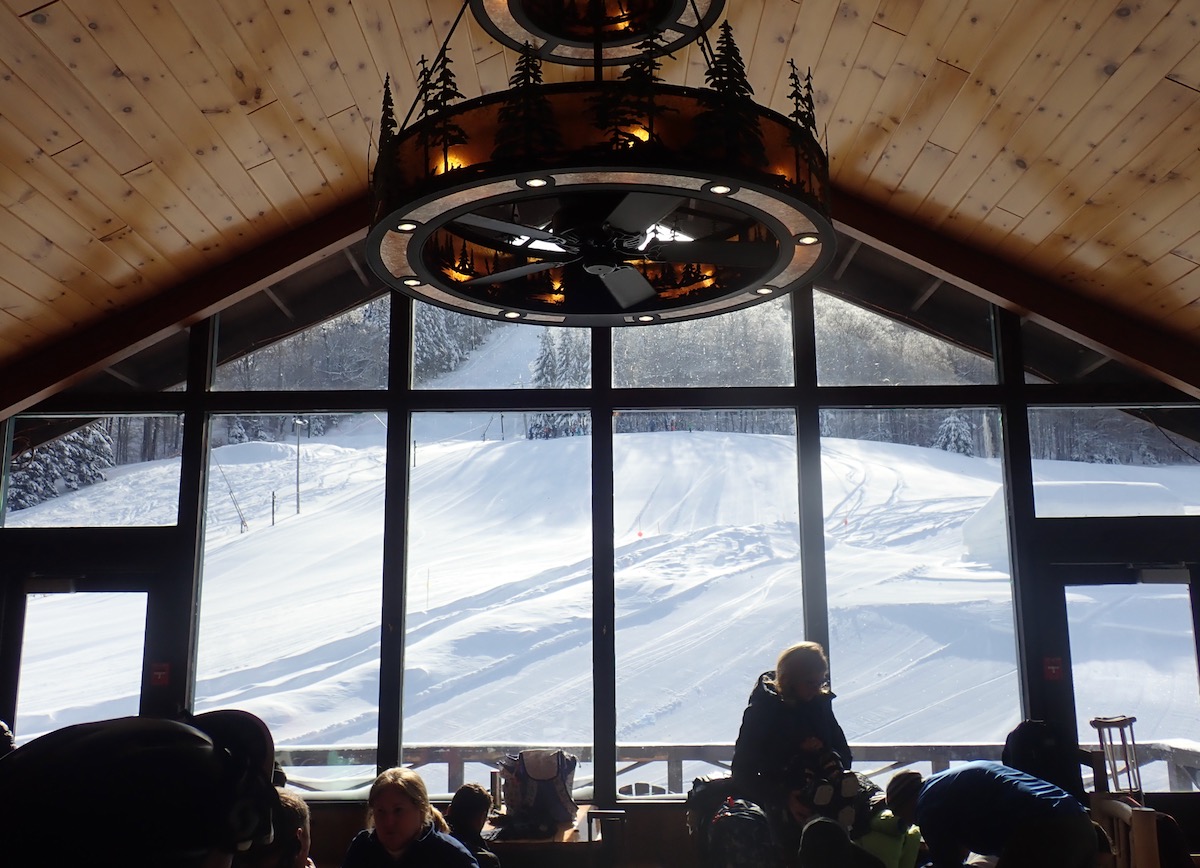 At one point our search for snow led us to an opening in the trees near Decamp that Evan had spotted. We quickly found ourselves in some tight trees and deep snow. We carefully navigated the trees following previous tracks and eventually made it back to the groomers with our legs burning.
At a recent NYSkiBlog meetup we discussed our favorite chairlifts. I mentioned two lifts at Gore, Burnt Ridge with its relentless glades and the Darkside Double for its nostalgia and and the gnarly terrain below. After this day, I realize I have to include that old Hall Double chair at McCauley.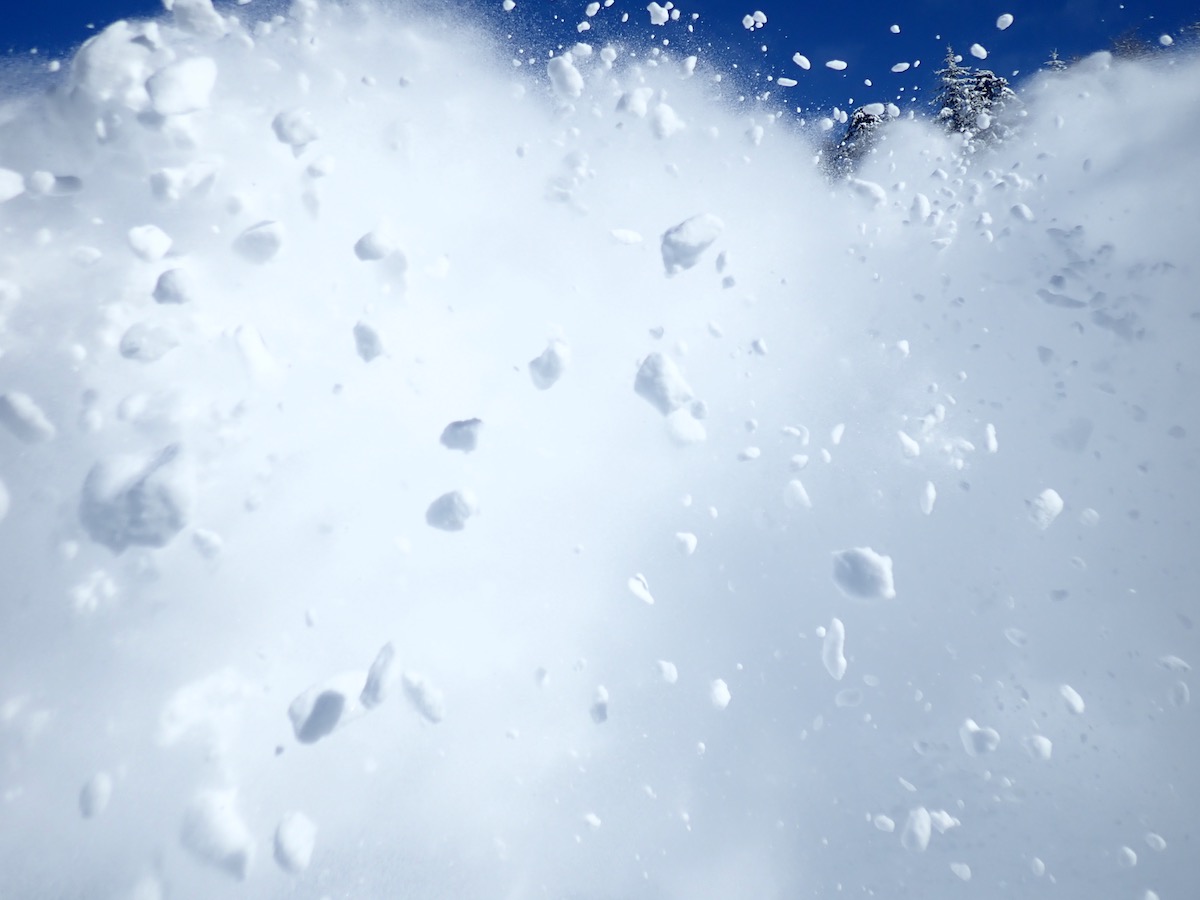 It services the entire mountain, providing some of the best entertainment with locals hucking big boulder drops on Helmers. The icing on the cake is the lift line that almost never exists at McCauley.
We finished the day on the packed powder groomers of Sidewinder and soaking up the afternoon sun. The foot of powder had been groomed down and with each carve it exploded and sprayed. One more lift up and we rode back to the car. After all the rain and crappy weather we've had this year, this was the day I needed. Evan said it was some the best snow he's ridden in New York.