Super Bowl Sunday is one of the best days to go skiing. When it's also your Dad's birthday, come on, it's a no brainer. I love coming back to Bristol, the mountain where it all started for me, especially when it's 100% open. On top of it all, my dad was gifted two inches of light snow overnight.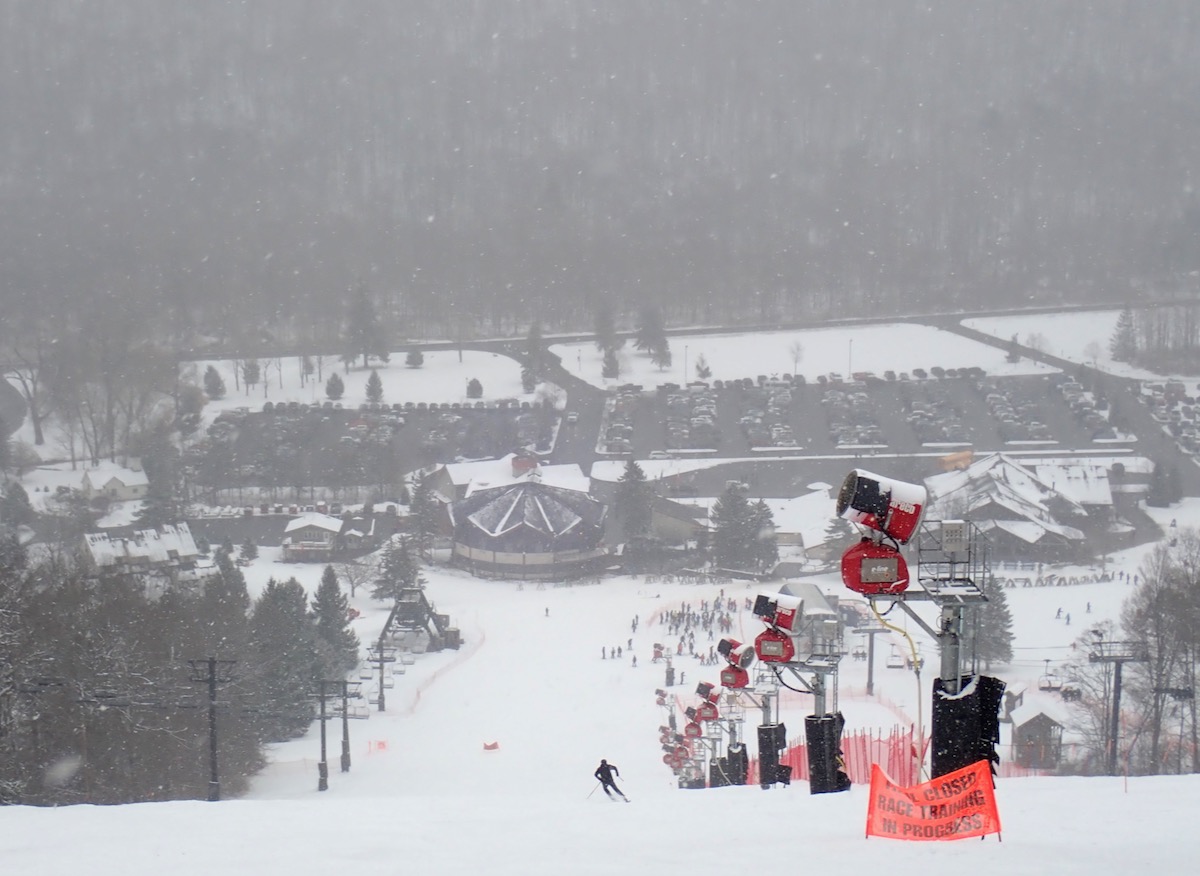 We met up with Alex at the Rocket Lodge just before opening on Sunday morning.
We started on the Galaxy chair, testing conditions on Upper Universe to Lower Galaxy. It's easy to get face shots and splashes with small amounts of fresh snow on top of packed powder groomers.
Alex and I know Bristol well and more than enough snow meant every side hit was in play. We weaved in and out of trees, behind snow guns hitting the same jumps we did in high school.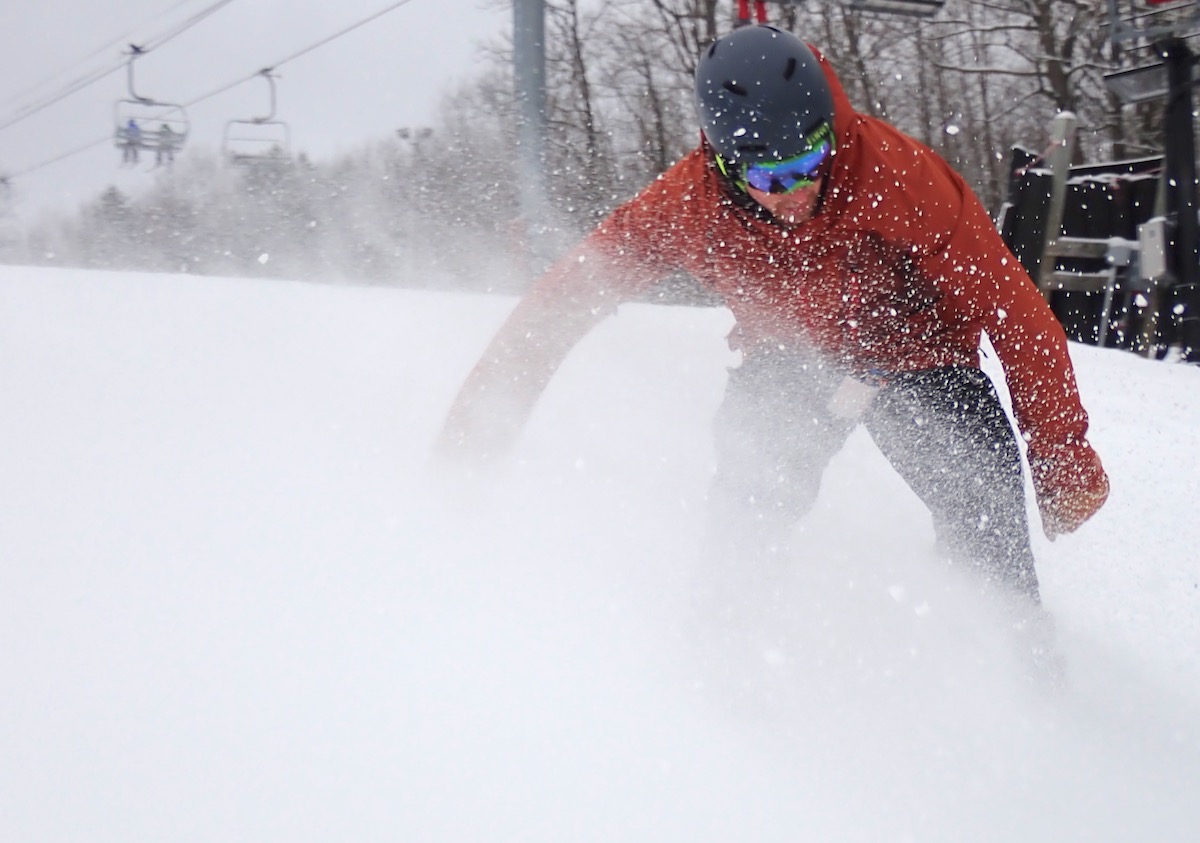 Warmed up, we made our way back to the Comet Chair and down the steeper blacks of Bristol's face. 1200 feet of vertical isn't wasted on these steeps. Trails like Rocket provide ample leg burn by the bottom. Comet — Bristol's steepest trail — was being prepped for college ski races and closed. It was painful to watch the racers side slip all that fresh snow and corduroy.
As our legs started to burn, the snow started to fall. We headed over to the Morning Star to slow things down. The meandering green cruisers through the trees were silky smooth. By the time we had done all 4 runs off the quad, snow was coming down hard.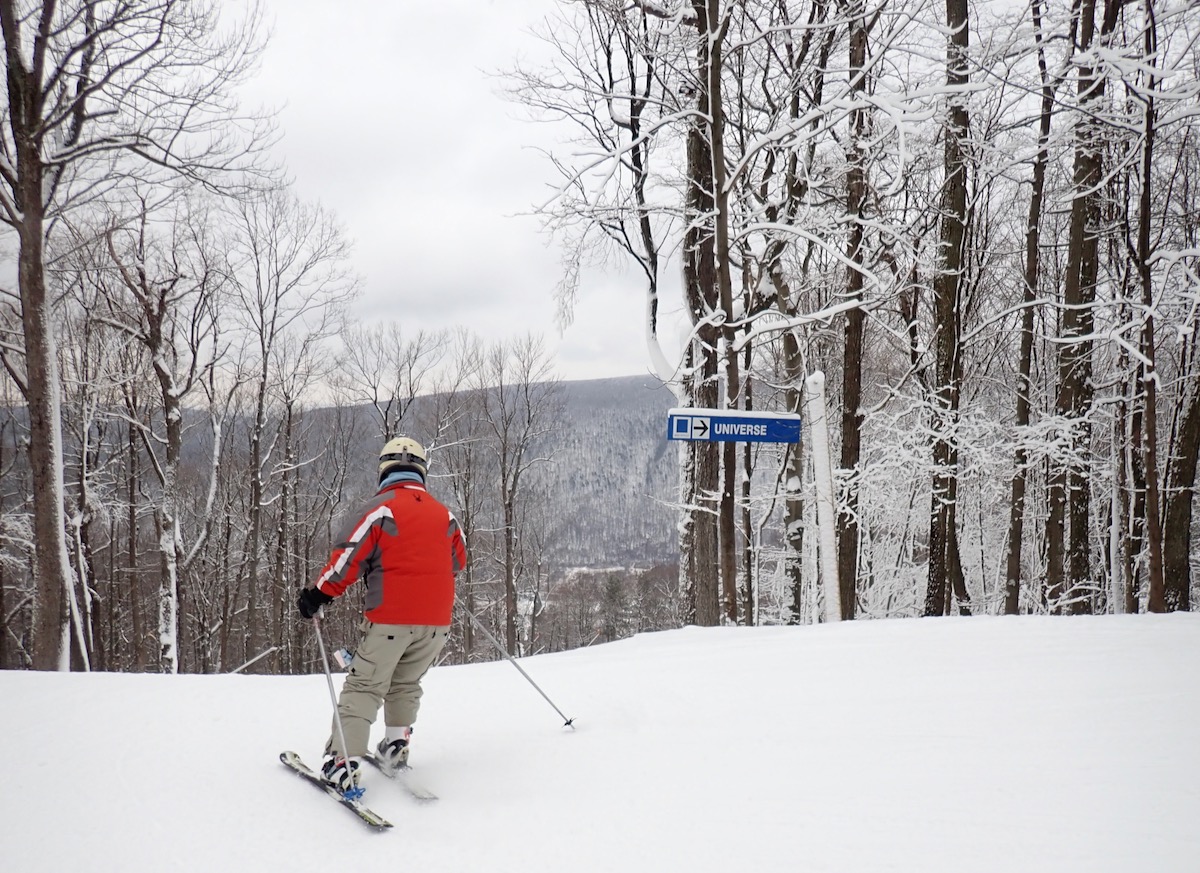 We headed in to the Morningstar Cafe to dry off. The cafe is usually busy, but we managed to snipe a table and get our order in after a short wait. The waffle with real maple syrup always hits the spot.
After our breakfast we headed to the terrain park for a few laps. As always the park was on point. The Upper Park was filled with fun rails and boxes. Down lower the High Point Terrain Park had some larger jumps and two brand new pipe jibs. Props to the Park team for keeping things progressive.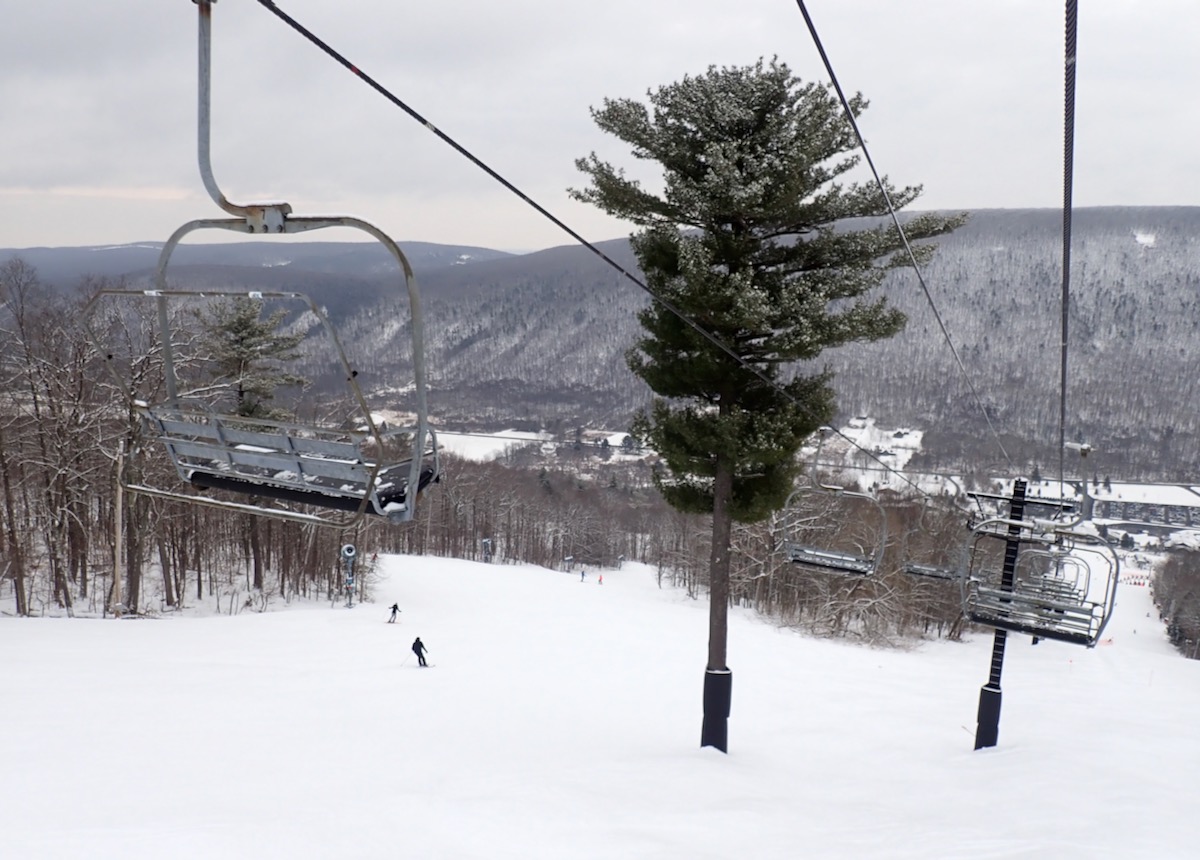 We closed things out lapping the Comet quad taking one more burner down Rocket and then a cruise down my childhood favorite Southern Cross. What was left of the lift lines dissolve as the big game got closer.
Snow was still accumulating as I walked to my car. I realized that it was also groundhogs day and had to look up what Punxsutawney Phil predicted. He predicted an early spring. He can pound snow.