Few of us are true weather nerds, but it seems the availability of immediate and targeted forecasts makes it easy to pretend. I like to get up in the morning and see where it snowed. Even though I work in tech, on most ski days all I want from google is a snow phone number.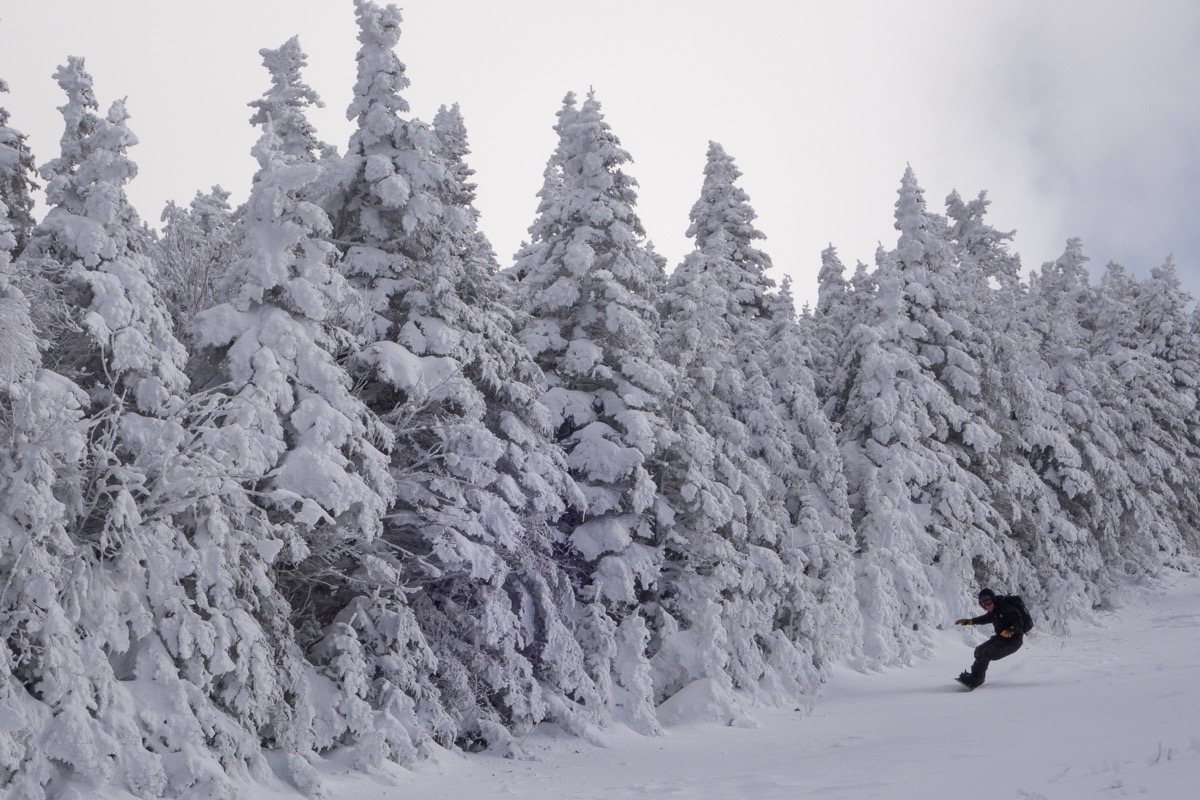 More often than not, I'll pick a place where I like the scene or will be meeting people. I'm not locked in to a multi-mountain pass, and living in Montreal, my options are almost unlimited.
Still, every once in awhile, I do get caught up in the fever of prognostication facilitated by social media, weather apps and NWS bulletins. And so it went this past weekend, when I booked a last-minute airbnb close to the currently dormant Saddleback Mountain.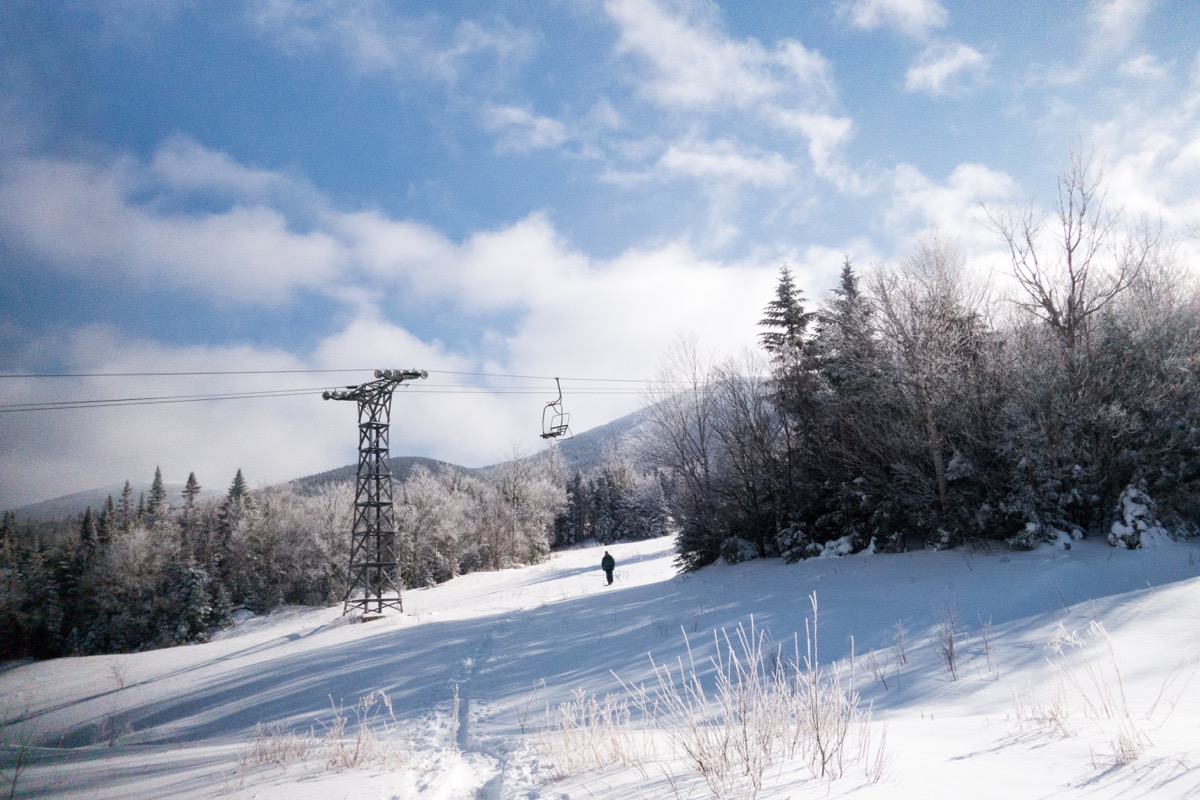 Saddleback has always looked like an astounding mountain to me, and it is. Two thousand vertical feet, 200 inches of snow and hundreds of acres of glades. I can only imagine that a big multi-mountain hasn't snapped it up because it is the most remote ski area in the northeastern US, adding another twenty minutes to the interminable drive to Sugarloaf. With the stars lined up for 24 inches of new snow, I thought it was time check it out, before it reopens next year.
And then a funny thing happened on Friday. It rained. And then it stopped. Still, the snow was supposed to start coming down soon afterward. And then it wasn't clear that happened, either. What happened to my 24 inches?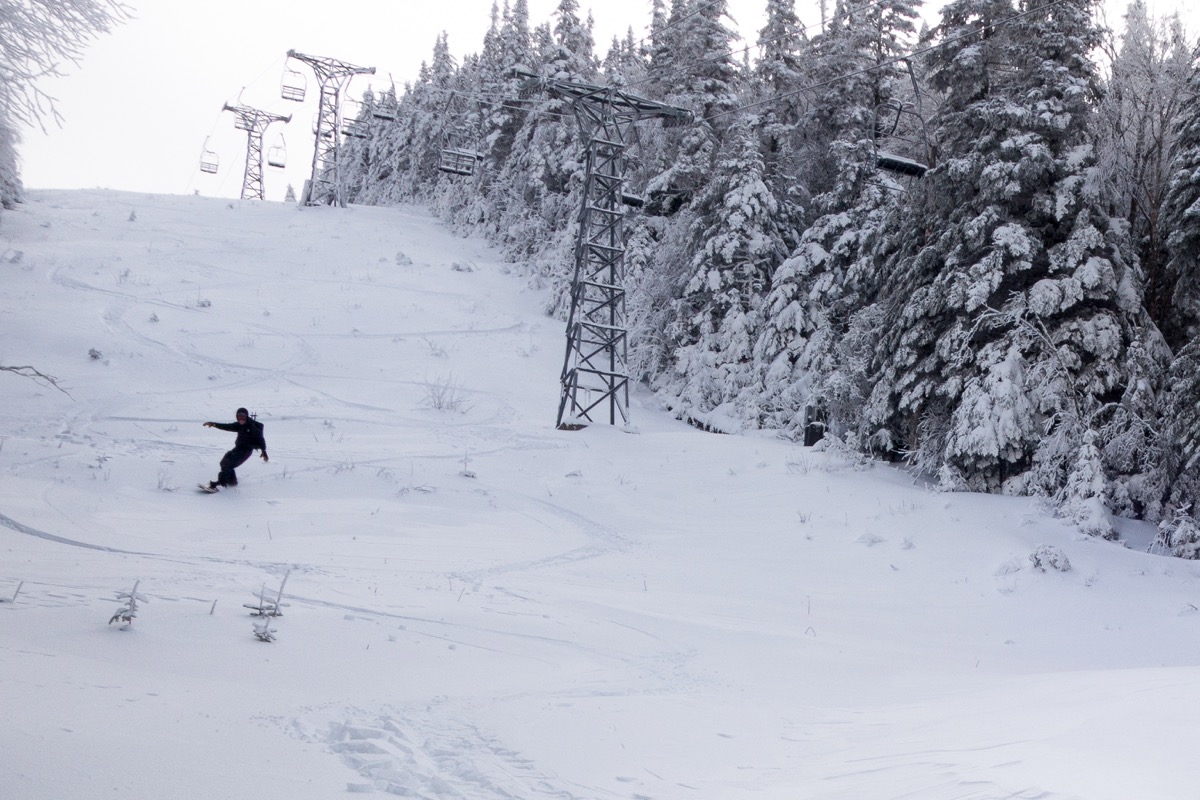 Pushing aside my entitlement — with a healthy dose of 'I already paid for this thing' — we made it to Saddleback. That part of Maine is really cool, and I will never forget the views, the small towns, that rugged mountain and the way my face felt in the 50 mph winds and five degree temperatures.
It took everything I had to rip the skins and remember that skiing is supposed to be fun. The terrain was excellent but the skiing was a little bit of everything in every turn. Pow, ice, and the frozen tops of conifers that should have been mowed three seasons ago. Yikes. We came up for a second lap, but then high tailed it back to the car as quickly as possible to save our digits.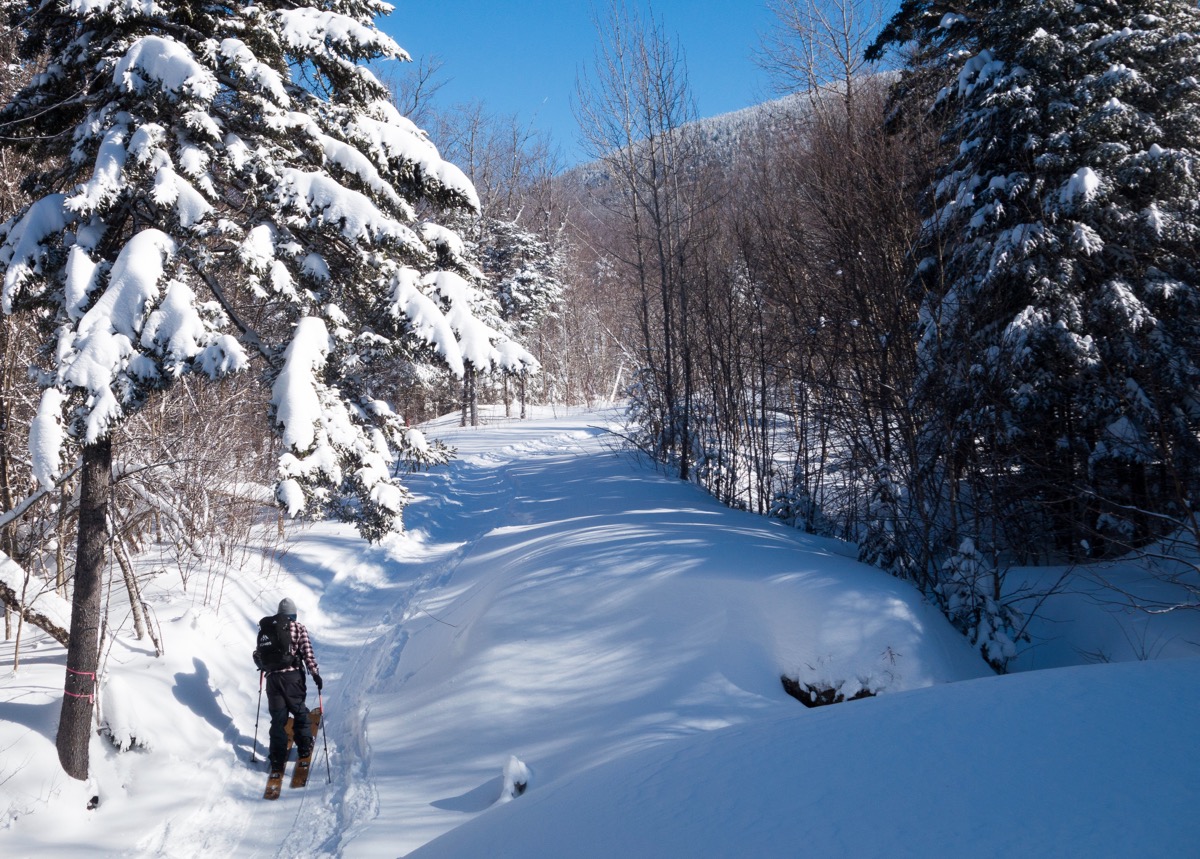 Back in Piopolis Quebec, we were greeted by the Fête Hivernale on Lac Megantic. The fireworks, on one of the coolest frozen lakes anywhere, had to have impressed every member of the 350-person town. Was this the start of something that tasted like lemonade? It was pretty good when it hit my lips.
With our expectations scaled back, we decided to hit a new RASTA-type glade opened by the Federation Quebecoise de Montagne Experience in the Eastern Townships. While lots of attention has been paid to the EPIC lift lines this season, less ink has been dedicated to the fact that backcountry is the fastest growing segment of the sport. Here, a little hill of about 750 vert has been converted to an awesome BC play zone, and with fresh snow leftover from two days ago, lemonade was definitely on the menu.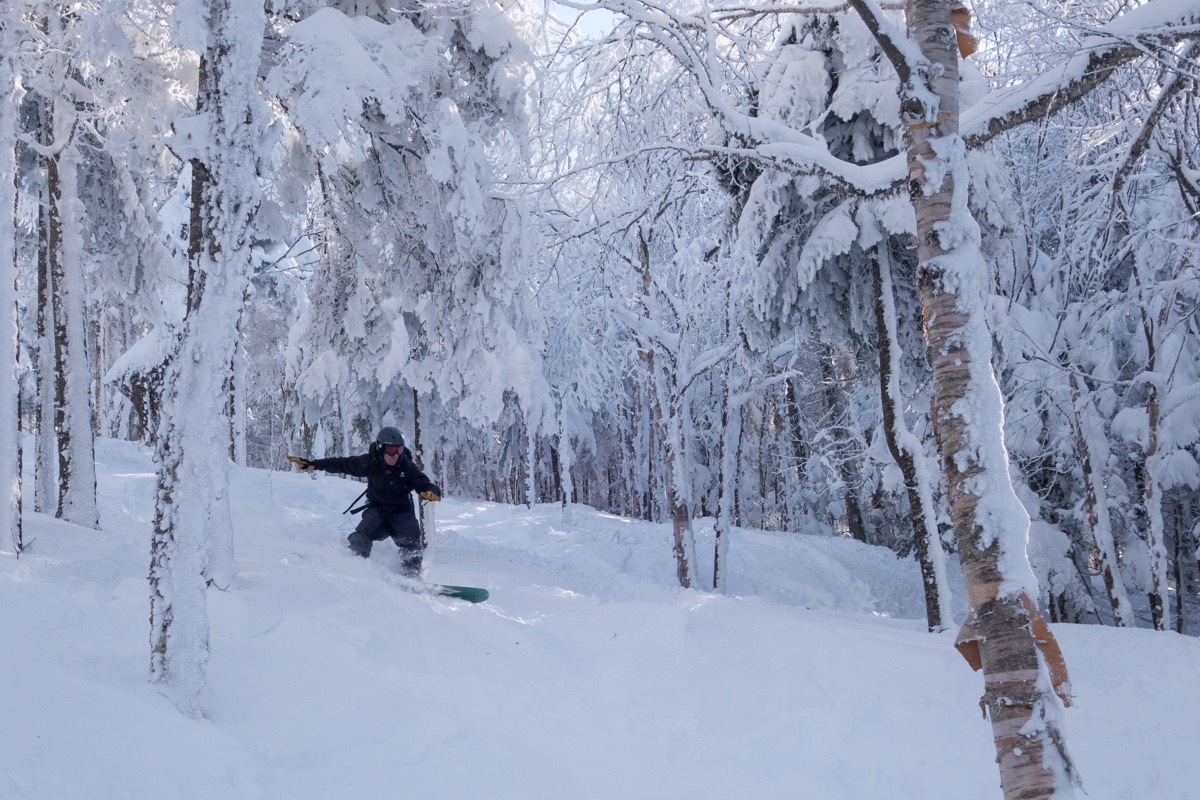 The storm chasing equation makes sense for some, but for me it seems to miss at least a fraction of the point. If you ski to have fun, go where you're gonna have fun, that extra inch or two is usually not worth the hassle. If this was distilled into a mathematic formula, maybe it's worth solving for the new place variable. Skiing two new zones in a weekend is often going to end up being pretty memorable.