There was powder to be shred early this month. As is often the case, I was faced with the question: where to ski? The Catskills were the epicenter of winter storm Ezekial, but 16 inches had fallen at Woods Valley.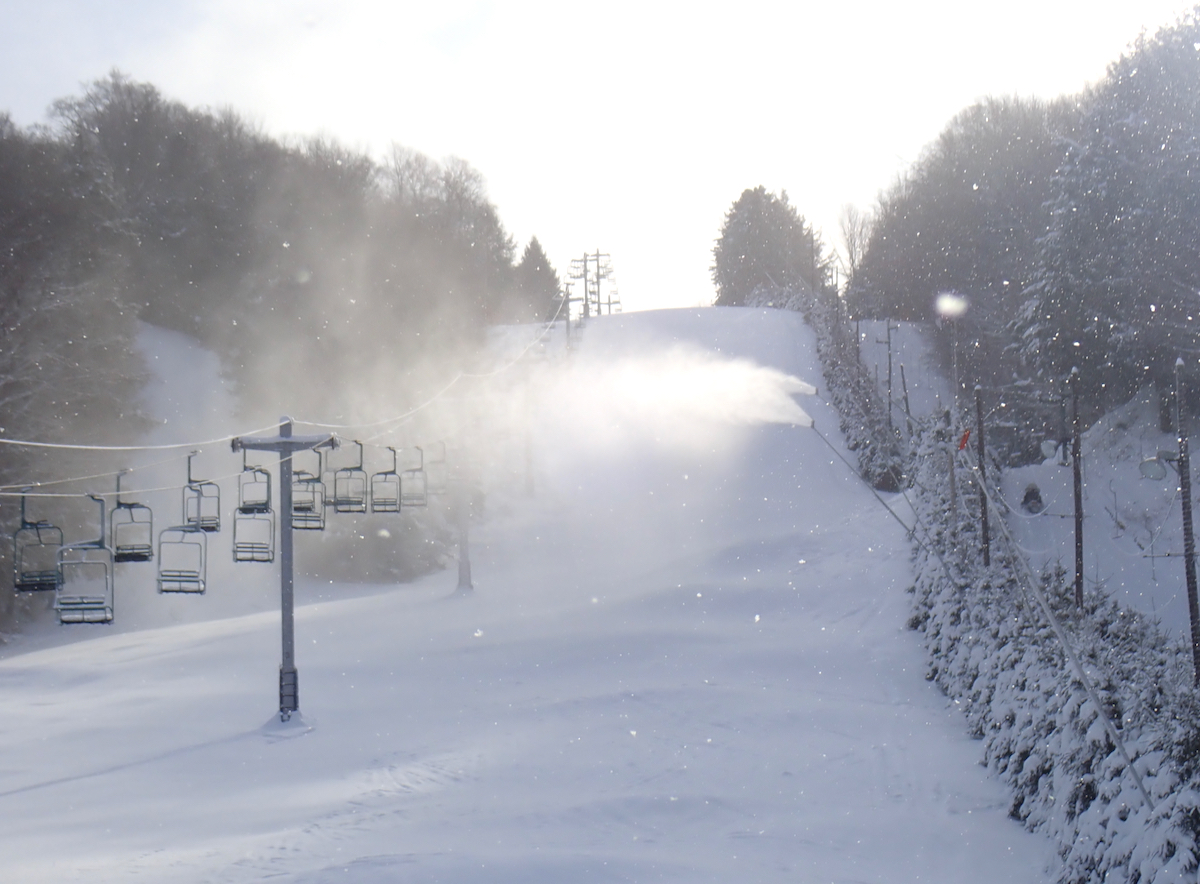 Woods wasn't open during week and another 4 inches was forecast to fall on Friday. I watched the webcam all day at work; Woods was empty and the snow was coming down. I hurried to ski the last hour. The first run through deep untouched snow was all it took it to convince me. I told Paul the liftie I would see him before first chair at 10am.
True to my word, I pulled into Woods at 9:30 on Saturday and was first in line. My first lap was one of the those dreamy groomer runs, 3 inches of fresh snow on packed powder cord.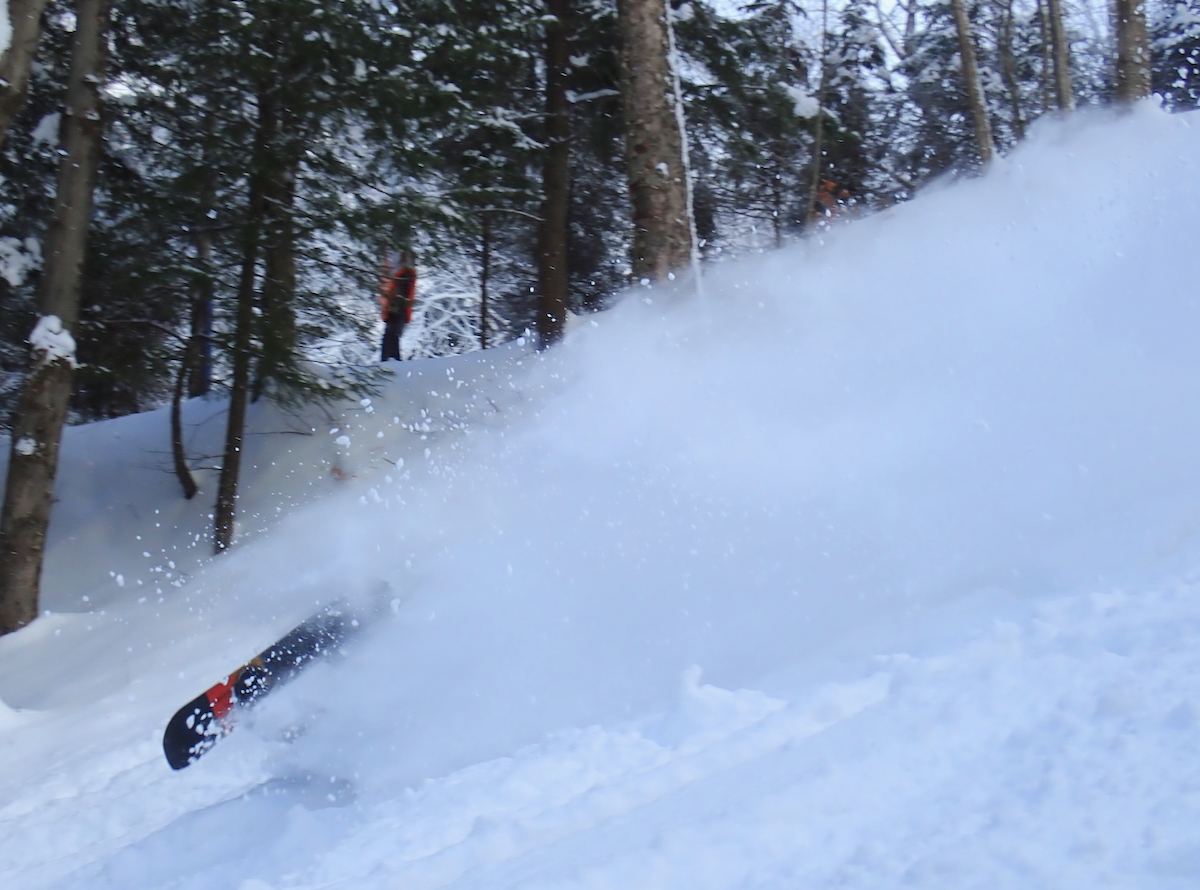 On my next ride up I was surprised to get a text, from my friend Derek, on ski patrol. He had plans to go to Sugarloaf on Saturday, but after he saw the new snow at Woods he changed his mind.
It gave him an opportunity to play around with his new 360 degree action camera. Pro tip for the holidays, play around and learn that new camera before those must capture moments.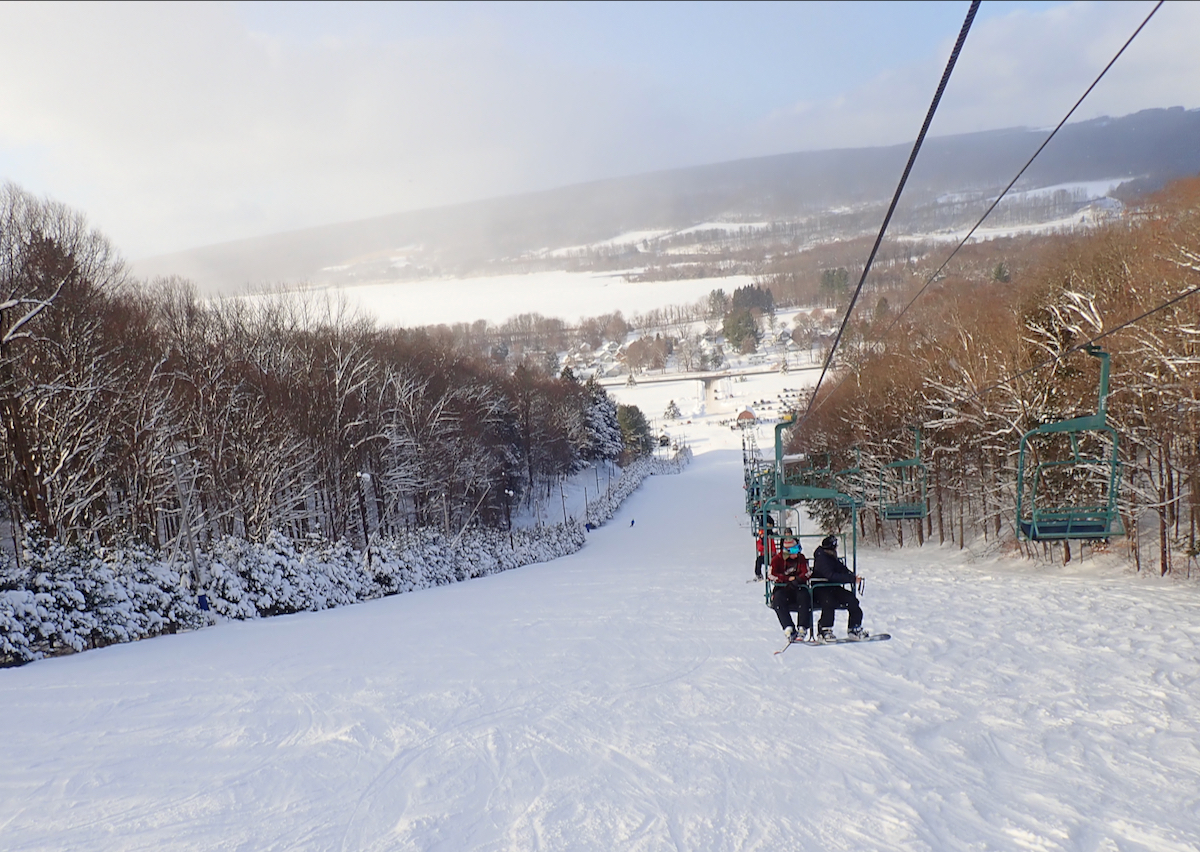 We met up, and headed over to the Timmy's run. It was left ungroomed from the day before and I was nice enough to leave some fresh snow on Friday. We took 5 or 6 runs on Timmy's, attacking the untouched patches of snow.
About the time Timmy's was tracked out, patrol dropped the ropes on the Sting and Bowl. Derek and I watched from the lift and cringed as a gang of kids slid down the freshies. We could only hope no one else saw the rope drop.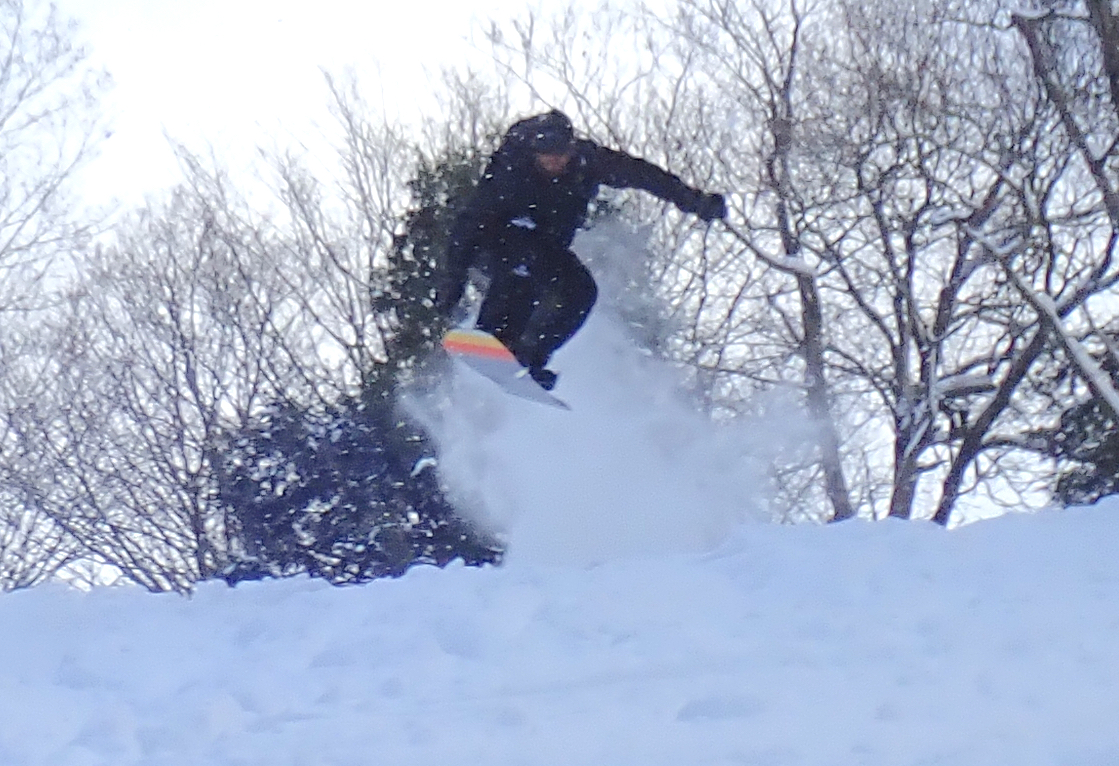 Sting is an awesome run when the snow is deep, you can come in hot over the lip, get a little air and bomb into the powder. I often daydream of a "King of Sting" competition similar to Corbet's Couloir at Jackson Hole.
Derek and I hit Sting just like Timmy's, and when it was played out, we moved on to the snow that was left in Bowl. The rest of the day we cruised the soft groomers grabbing patches untouched snow left down the sides of the trails. The was snow coming down all day and for me it was one the best early season days in memory.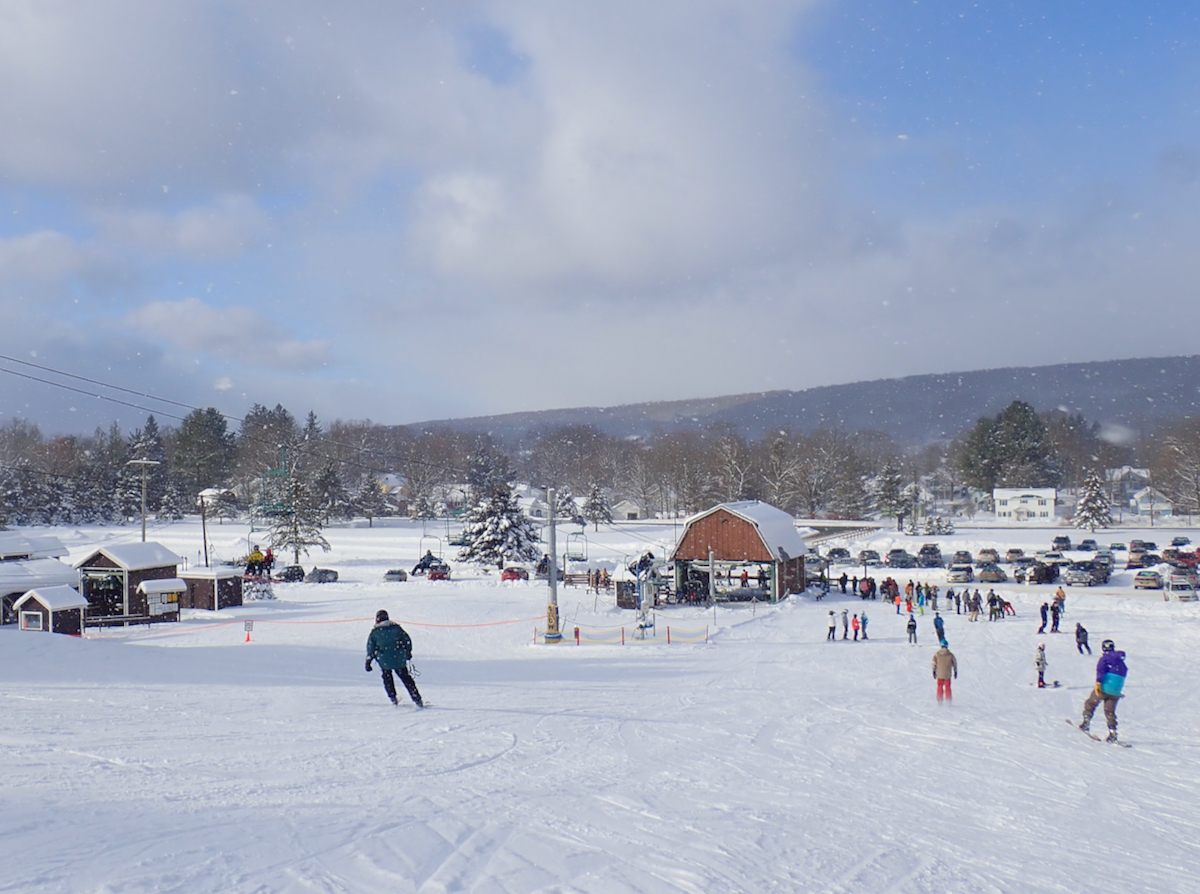 This was the earliest Woods Valley has opened up in 56 years, thanks to a big addition of snow guns and pumping capacity. I would say Mother Nature gave Woods her stamp of approval with Winter Storm Ezekial. I'm ready for more and the forecast looks good.