By Saturday morning, I was pretty much locked in to skiing Magic even though the storm had clearly favored some other hills. As the projected storm track moved around the map the preceding week, I surveyed which Indy Pass resorts might be good for the weekend.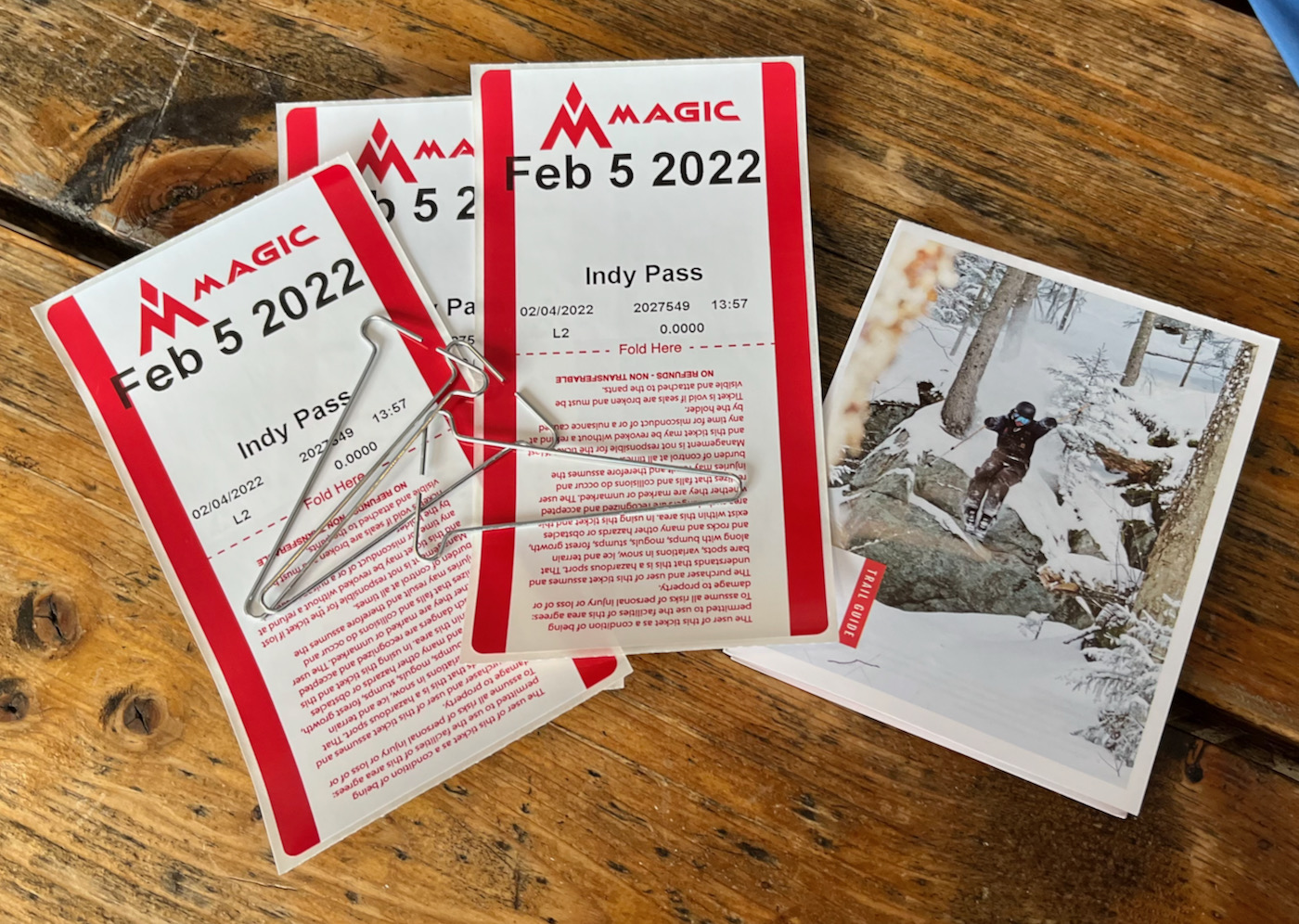 The incoming snow storm was doubly exciting because I could break out my new-to-me powder skis, a pair of On3P Billy Goats I'd picked up from a fellow NYSB'er at the end of last winter. Magic looked good for a while so I made plans to visit on Saturday with my sons. I had some family business to conduct in Albany so I figured I could combine trips.
As the forecasts, and then the actual weather reports, shifted the big snow fall predictions west and north of Magic, I decided not to change my plan. I love Magic and once I started thinking about returning, there was no diverting me. Dangerboy and Junior agreed. Plus, I already made reservations to use our Indy Passes at Magic.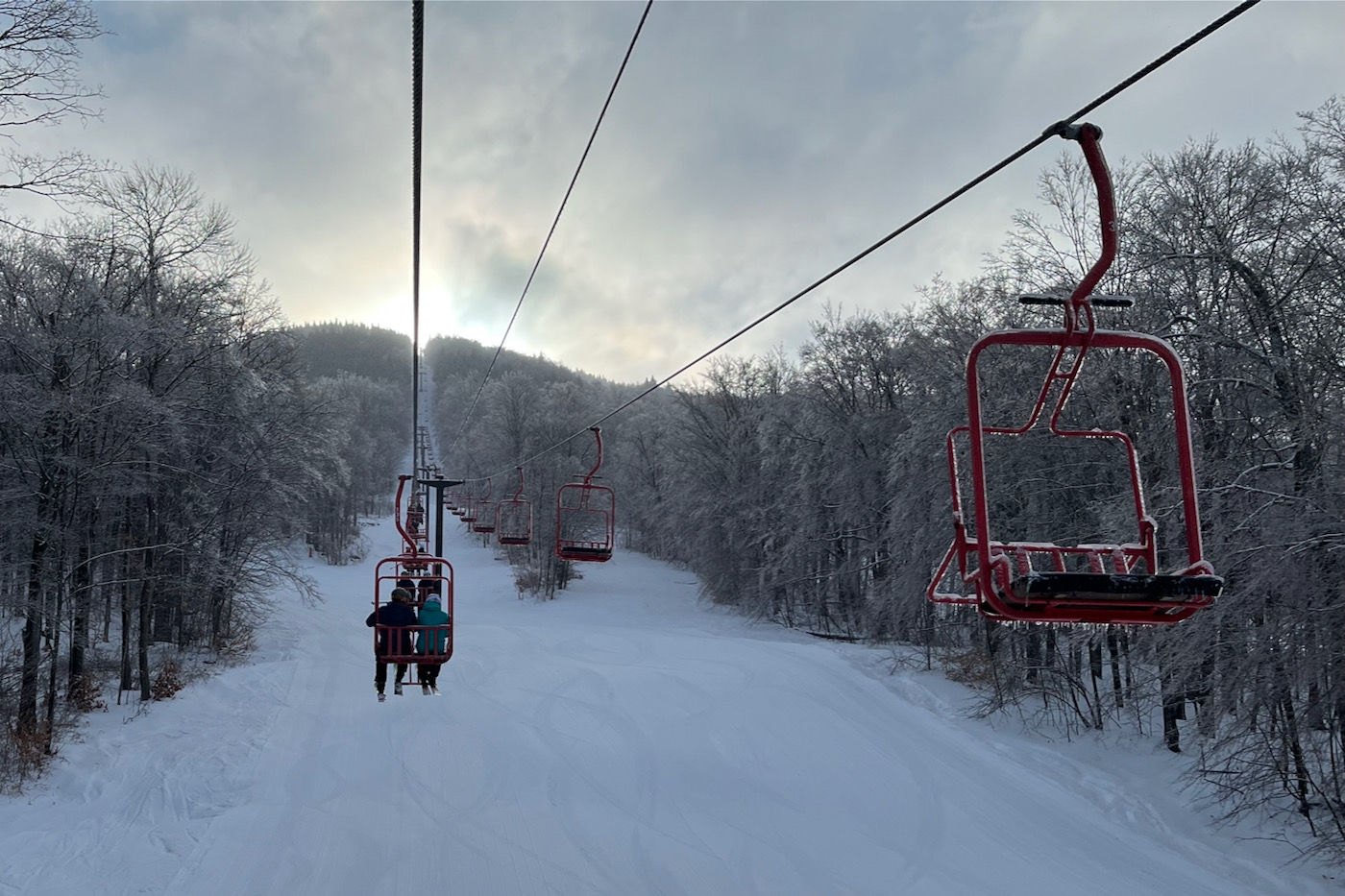 Friday was gonna be the powder day anyway. Whichever hill I chose would be a covered in tracks by the time we showed up on Saturday. Similarly I decided to stick with my Billy Goats, even though there was little chance of finding deep powder to ski. They'd been burning a hole in my pocket long enough.
I got my sons up and moving in time to be on the road at 5:15. As per usual, they slept as I drove and sipped coffee. The sun was just coming up as I made my way along the Hudson River and got off 787 at the Troy exit to head east on Hoosick Street toward Vermont.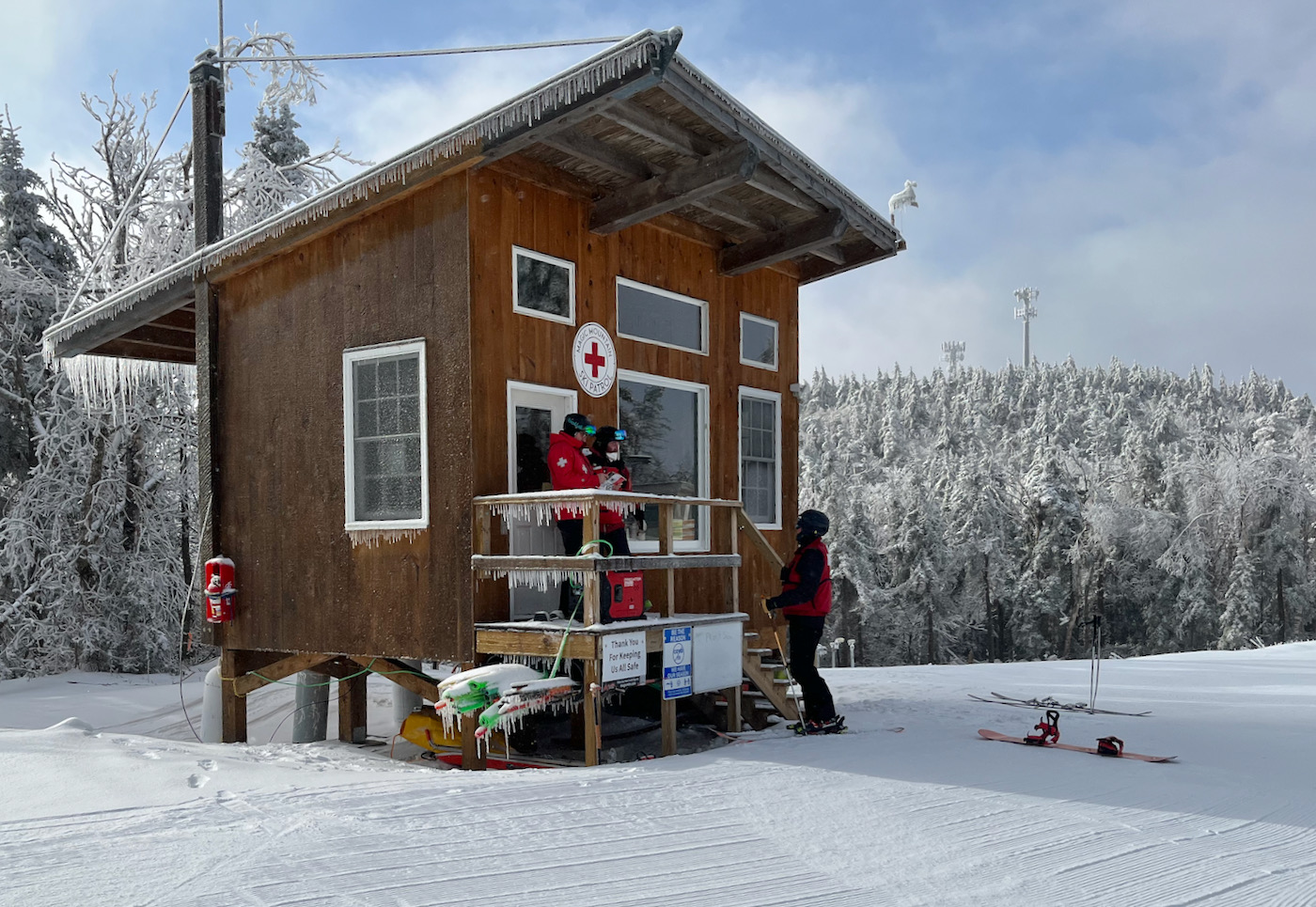 We pulled into Magic's lot around 8:30. I told the boys to put on all their layers and headed out to the red chair. The chairs and the trees were coated in ice and it was cold. Not negative numbers cold but single digits.
The hill looked great. Even if they didn't win the snow lottery with this last cycle, Magic seems to have gotten (and made) plenty of snow so far this winter.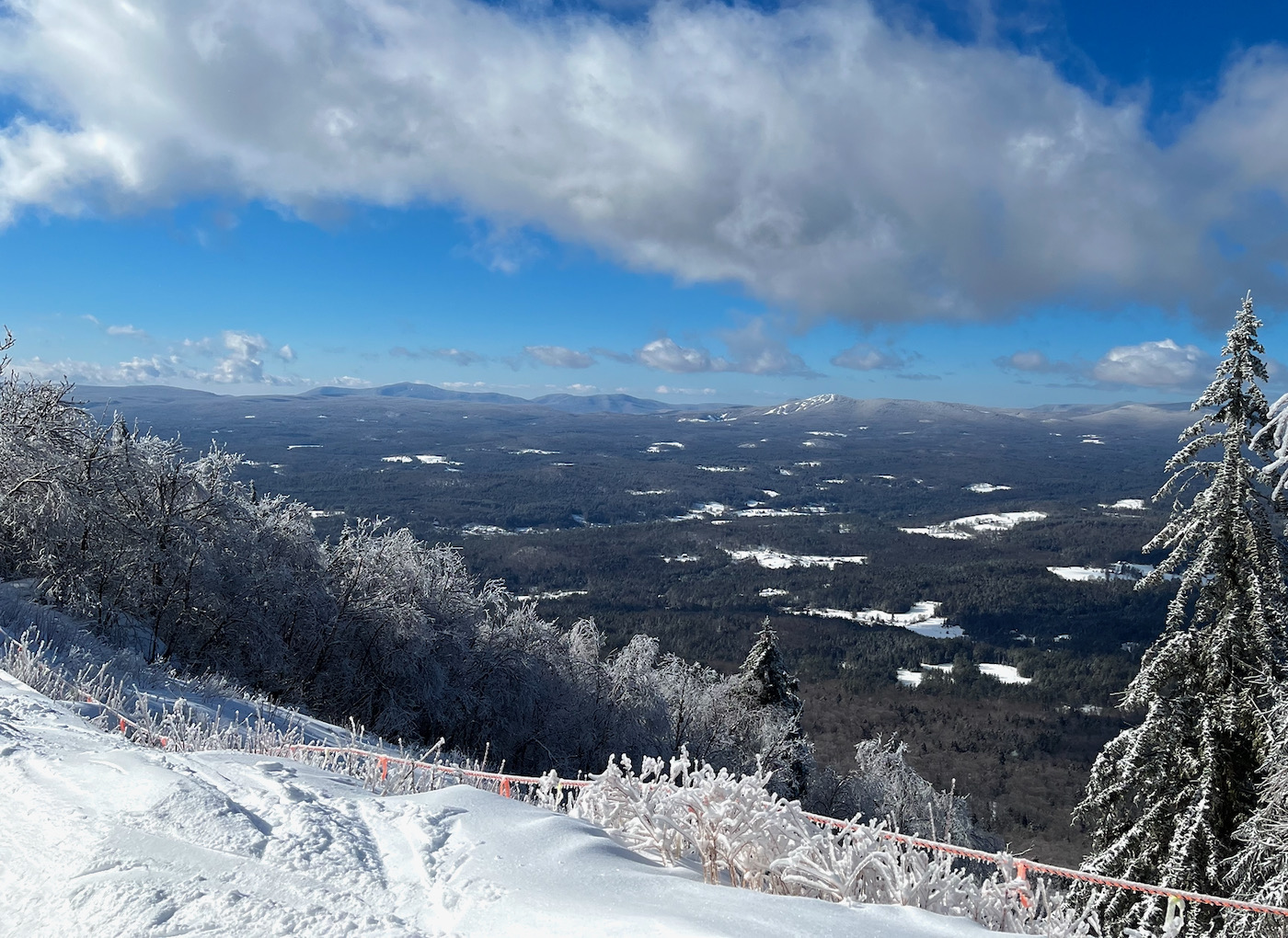 We put together a combination of blue and green trails on the east side for our warmup run, followed by an immediate return to the lodge to fix some issues with Junior's layers. With all his exposed skin covered, we headed back up to ski Talisman.
Conditions were great. The snow was soft and pliable — to the point where tougher terrain became approachable and forgiving for intermediate skiers. Dangerboy zoomed down Talisman like a hero.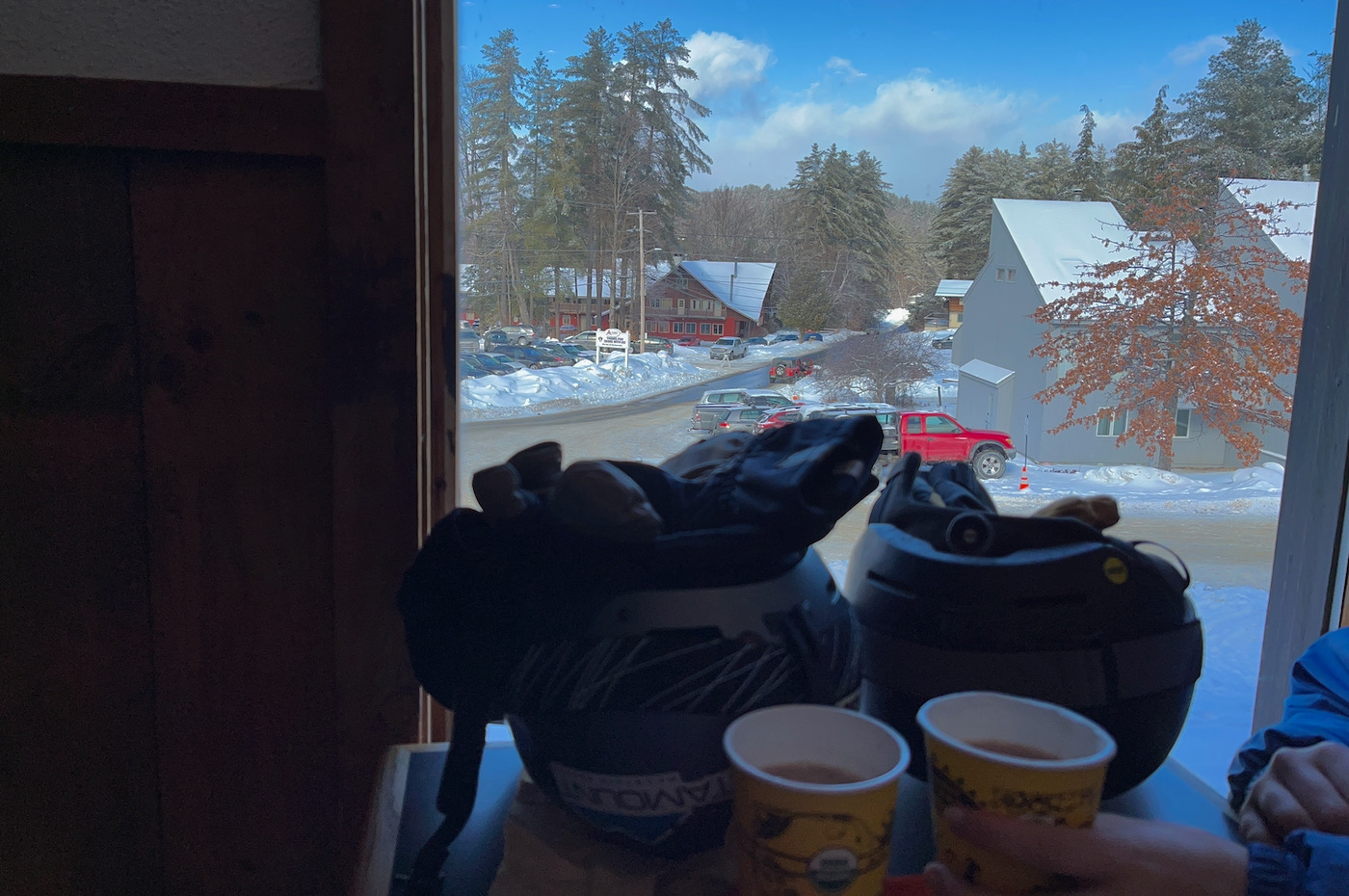 That's how the day developed. We explored the natural snow trails on the west side with frequent breaks to warm up in the lodge. I got to know my "new" skis. They're wider and have more rocker than anything I've skied before.
It took some getting used to but once I got the feel for them, I found them to be snappy and responsive. After my first full day on them, I'm pretty happy with the purchase.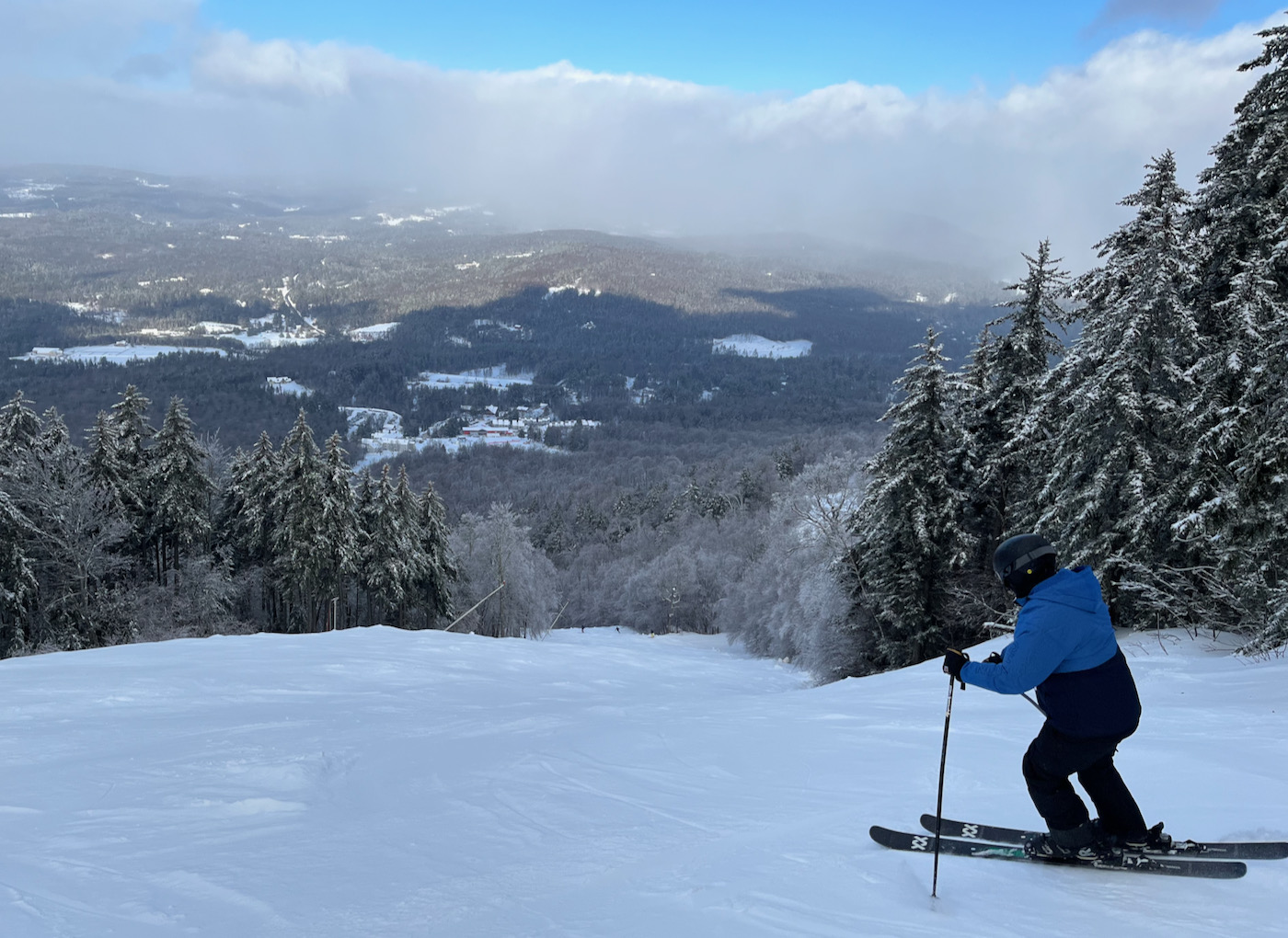 We grabbed a warm lunch at 11:30, a little earlier than normal.
It warmed up a bit in the afternoon but was still very cold. We kept exploring around Magic's west side and taking breaks every few runs to warm up. The trees looked inviting but my boys weren't feeling it so we stayed on named trails.
Dangerboy got to ski Slide of Hans and Potter for the first time and did great on both. Honestly, he looked better on Potter than either his older brother or me.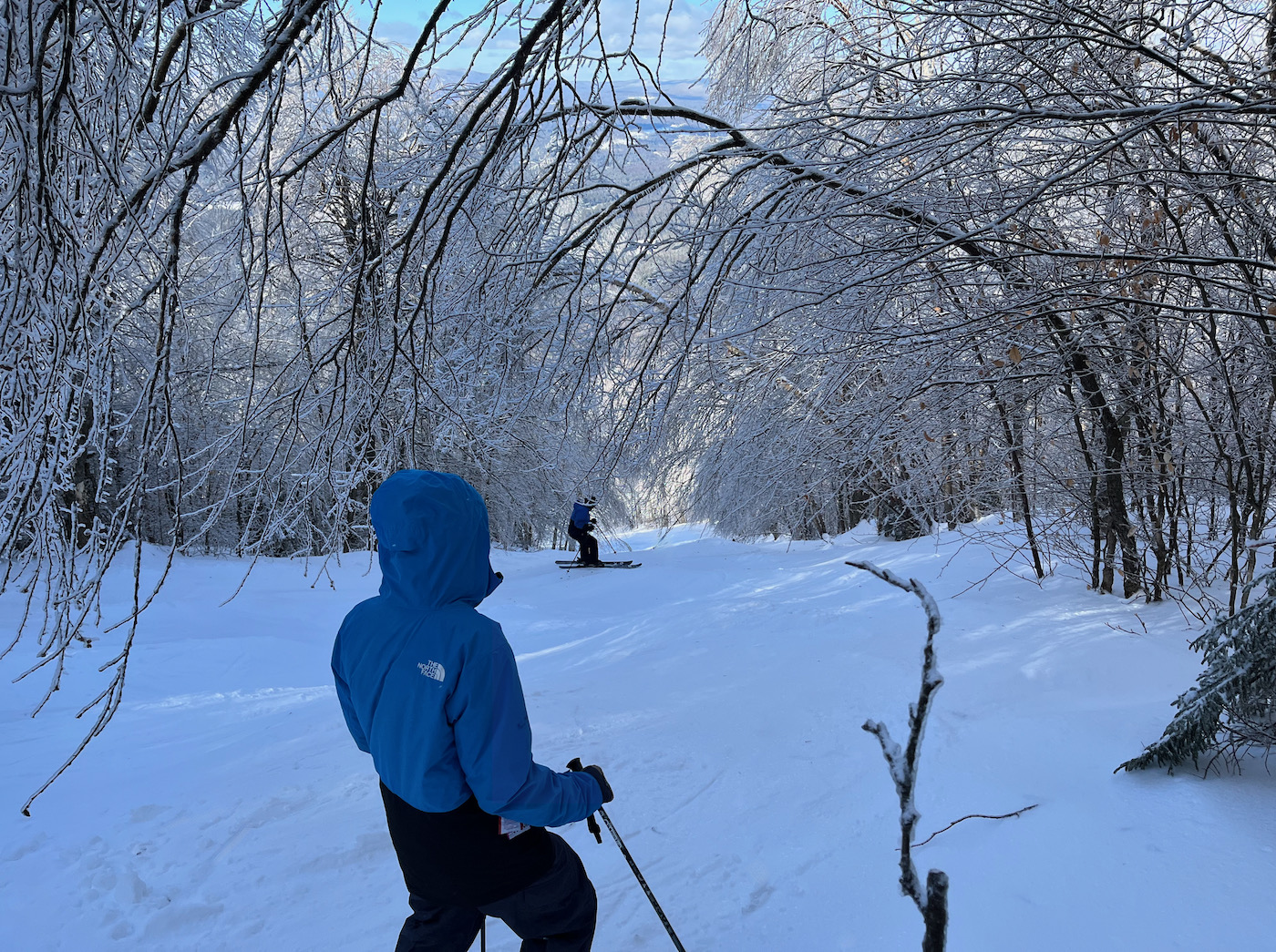 We threw in the towel around 3:30 in the afternoon and headed for Albany where we took care of my family commitments and visited with a couple of my sisters.
Dinner was takeout from Warehouse Barbecue on Wolf Road in Colonie. Upstate New York is not known for its barbecue but those guys do a great job. It was delicious. We made it home by 9:30, utterly exhausted but happy too. What a day.
---
NYSkiBlog is joining with The Indy Pass to bring exposure to independent mountains.
This piece is part of our effort. For more information visit the Indy Pass.
---