I was conflicted about this trip. I wanted to ski the snow from the most recent winter storm before it got wet. On the other hand, I could only ski Friday, and it felt like a lot of gas for one guy to burn for a day. I was looking at my options: Magic and Gore.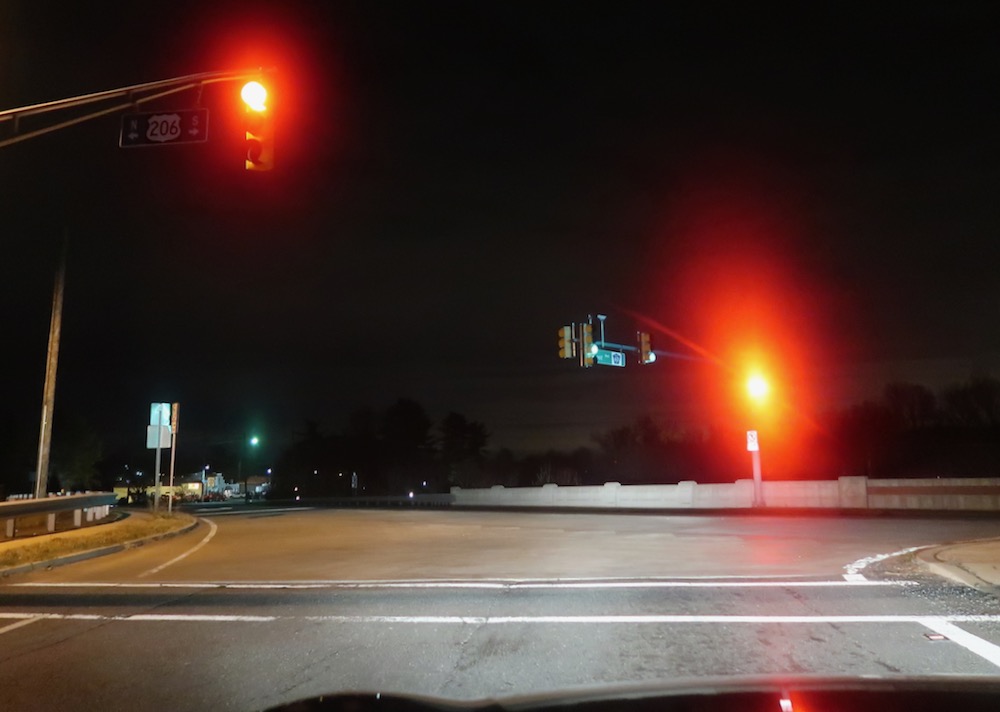 Both mountains are just about the same distance from me, and frankly they are beyond the reach of a reasonable day trip. Magic reported 16-23 inches of snow from the last storm. Gore reported 14 inches, and they measure at the base, so the numbers looked comparable. Snow reporting aside, from the radar I saw, it looked like SoVT got several hours of snowfall after it shut down in New York.
Magic also had 100% of terrain open served by an iconic double. So there was that. There was also the lift ticket thing. My Gore pass is clipped to my pants, but I don't have my Plattekill pass yet. FWIW I have no problem paying at Magic, ever. If you believe in Magic, please buy a ticket.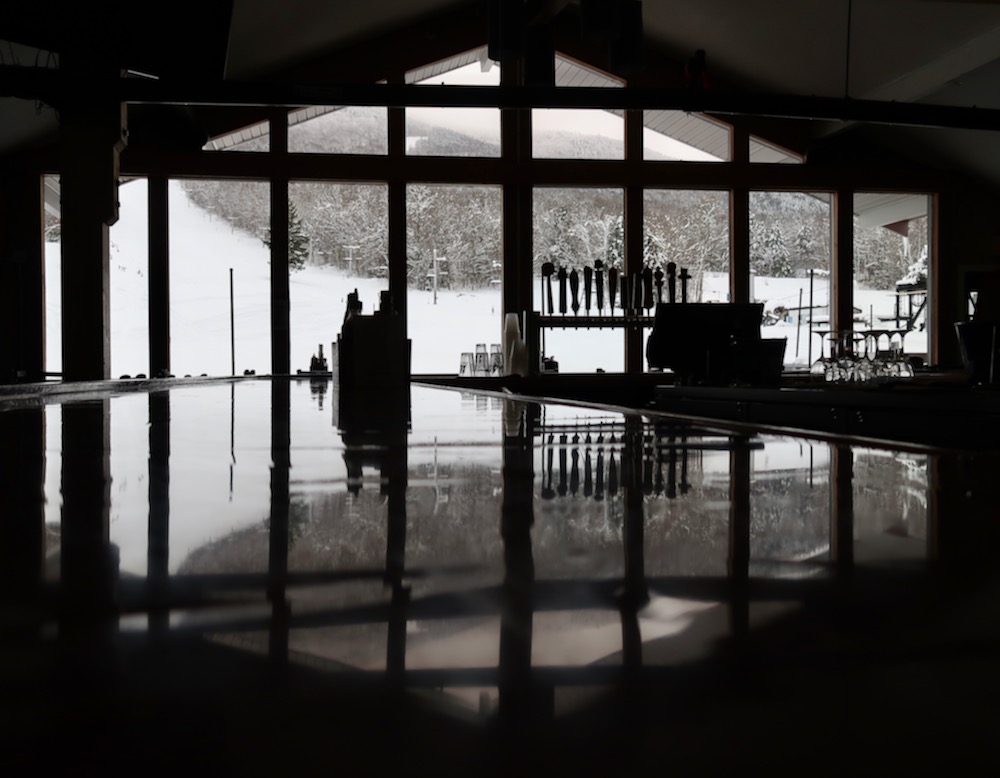 Overriding all of that, was finding someone to ski with, at either mountain. Friday was kind of an in-between day. People who can score midweek skied on Wednesday or Thursday and others were waiting for the weekend.
I put out feelers to friends to see who wanted to ski either hill. The most positive response I got was from noted Magic diehard Rusty, who assured me on TGR that Magic Men would represent. I set my GPS for Londonderry.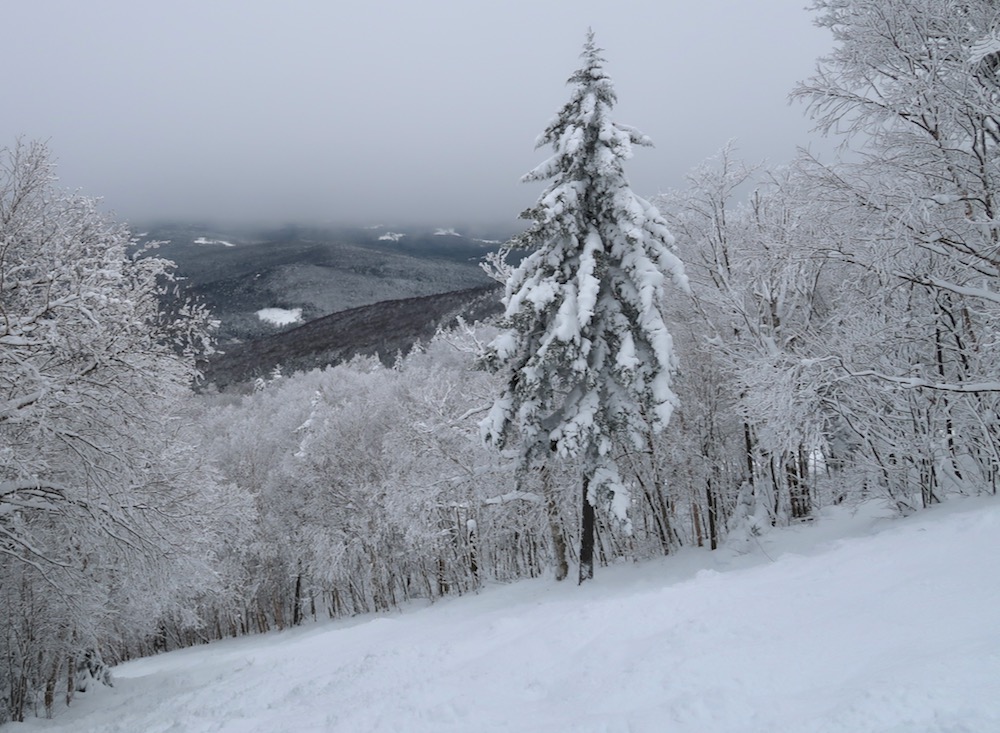 I started off solo for a few runs was all was actually good. The all-natural cord was ripping quite nicely and it lasted for several laps. It gave me some time to ski the groomers, dip into short easy tree runs like White Kitten and learn my new camera.
I did stay on the cord, mostly. On my first run the alluring entrance of Twilight Zone sucked me in. The cover was excellent, the snow was natural, the terrain was steep and the skiing required commitment.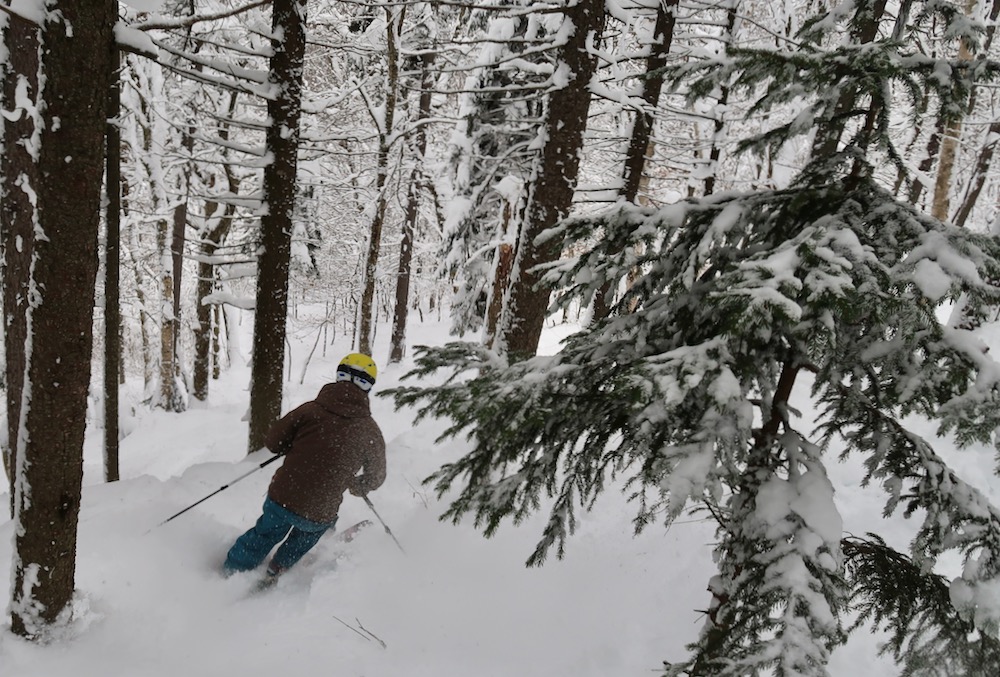 It was working out. I was warming up, making good turns and taking shots when I was winded. Magic is one of the truly photogenic mountains, in my opinion, in the same league with Whiteface, Plattekill and Hickory. Everywhere you look, it's beautiful. The steepness is definitely a big part of it.
Ultimately though, I need a partner at Magic to ski it all, I don't feel I can really dive-in alone. Later in the morning Peruvian introduced himself and volunteered for a few laps. His idea of a warmup run was an eye opener.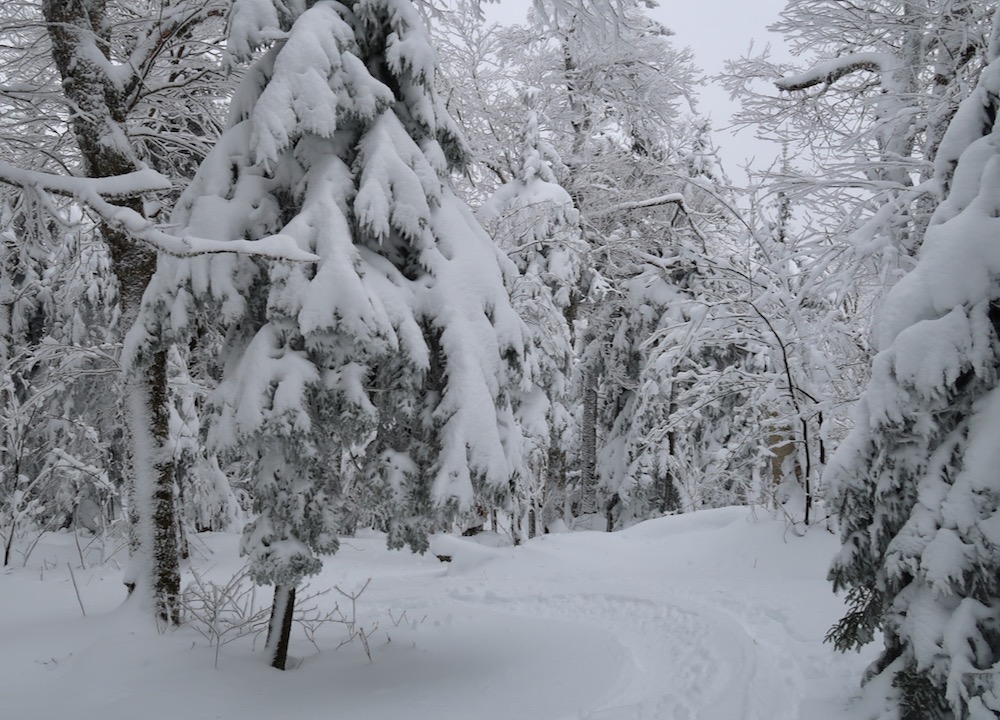 On the next run, I followed him on a traverse beyond the boundary an we dropped into some steep unskied lines. It was a long epic run through the trees. The snow required real initiative to ski it and he was all over it. I struggled against the snow and a lack of fitness.
My guide had commitments and said goodbye around 1pm. I thank him for the tour, and headed into the Black Line Tavern to take a break. I sat in the back corner as I was taught by Rusty Groomer. I wasn't really planning on eating, really just taking a break and drying out for a bit.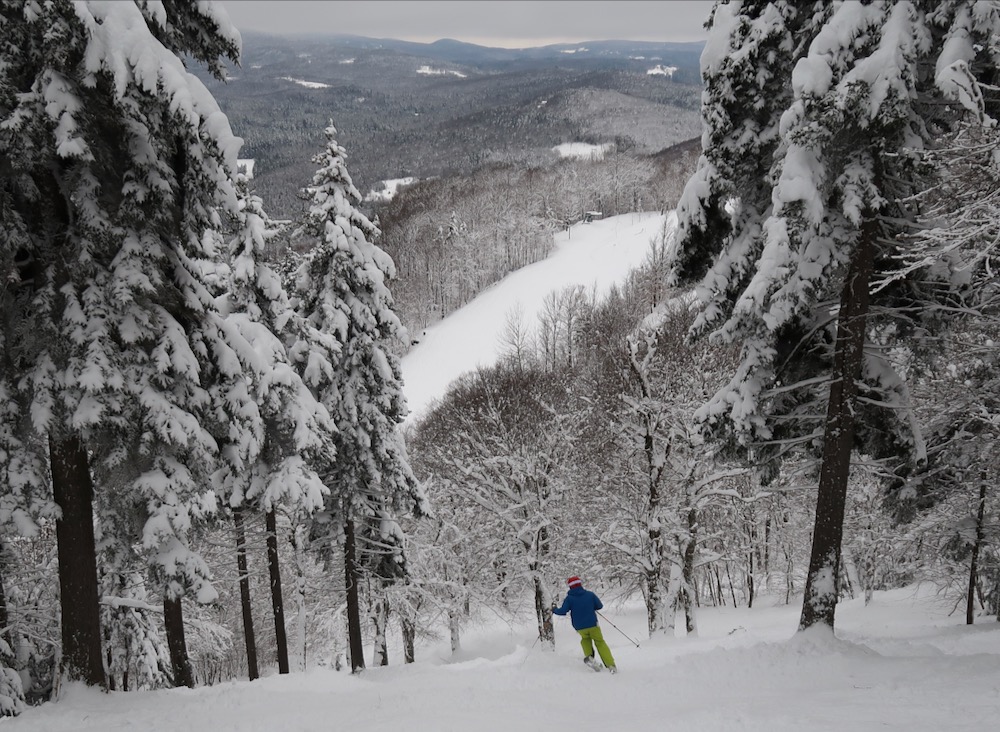 Within a few minutes I was invited to join MNIAW, Mrs MNIAW, Bill and Cheryl for lunch. Stuffed peppers and homemade soup. They made me feel very comfortable and I was moved by the sincere hospitality. We hung out for most of an hour and then headed back out for few more runs.
On the drive home I had a long call with Danielle about an event we are planning at Plattekill. (Save the date January 5th and make sure you can stay past dark!) It struck me once again how much the two hills have in common. I like them for many of the same reasons. The word "real" is overused, but it is what it is.
I'm calling this piece "Return to Magic" even though I know I will return many times. Magic is a place I want to be, and ski.