I've been waiting so long to get back to Vermont. So long that before I even skied on Saturday, I'd written this piece, at least an outline of it, in my head. Welcome to Vermont. I was back.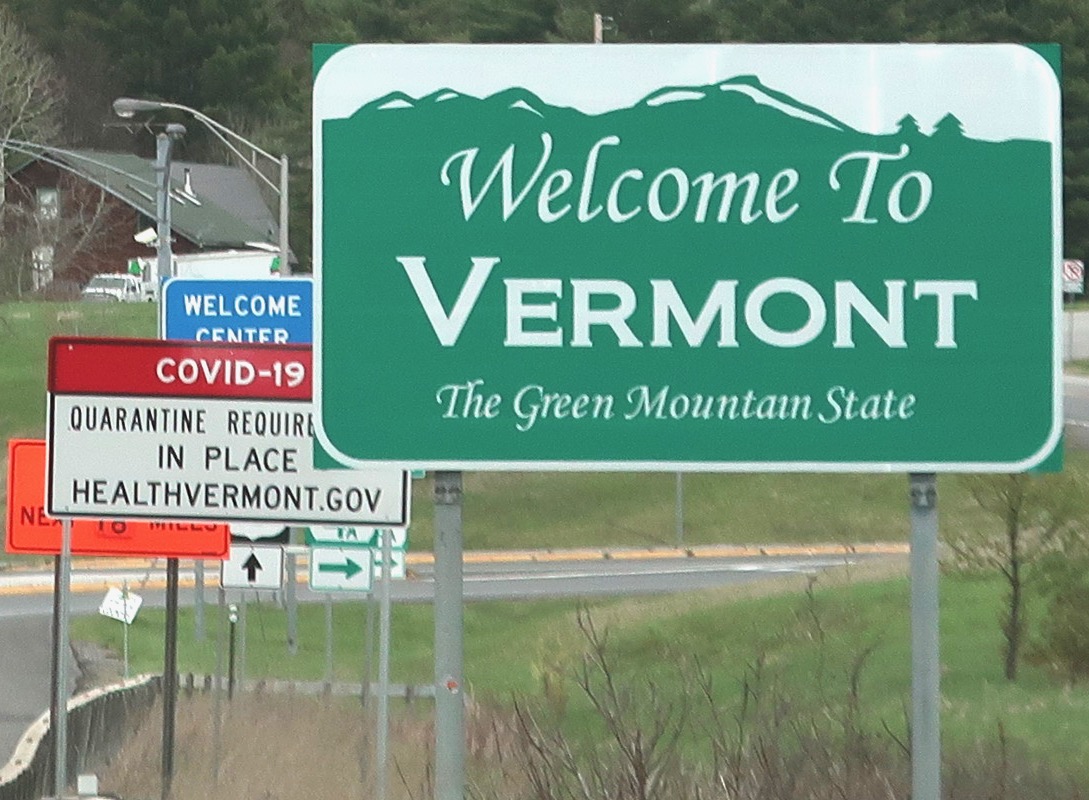 But something happened on the way to the forum. My VT re-entry storyline had competition.
For starters, a critical mission for me, was a meeting on our land in the Adirondacks, late Friday, with our builder and designer. The objective was to finally and precisely stake out the site for the home we want to build. In the mountains or anywhere, it's an important task, a lifelong decision. You really want to get it right.
Also critically important, Saturday was Duck's birthday, his 70th. This year it fell on a day Killington was open and he'd planned to ski the day, for a long time. On his 60th birthday he set a goal for himself, to ski bumps at age 70, and we were there to bear witness.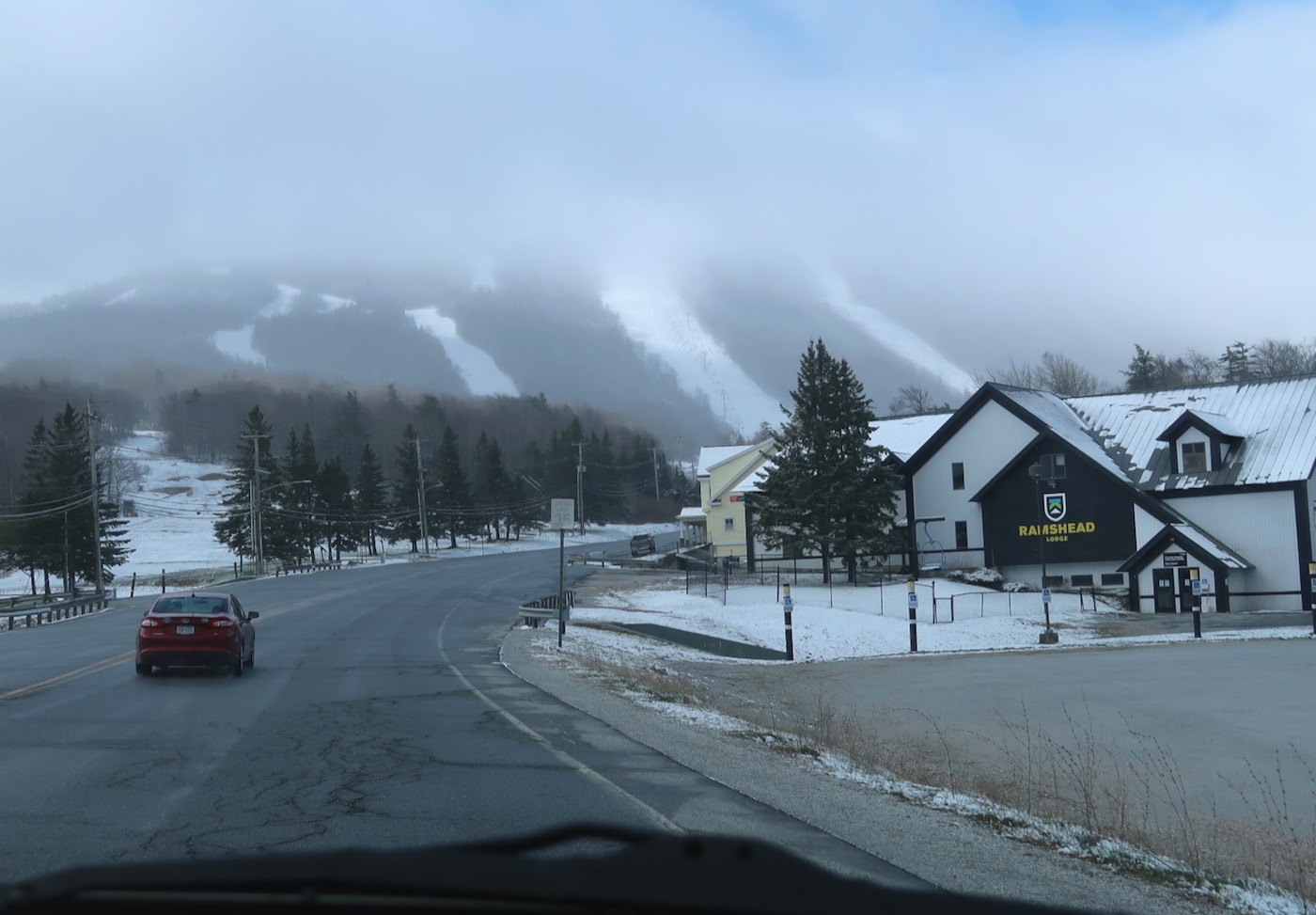 The forecast included a chance for sun and high of 39 at elevation. Early in the week, it looked like Sunday would be the warmer day, but we stuck to our plans. When I talked to Duck, he seemed pretty confident that conditions would deliver.
Duck and I are both vaxed, so we agreed to carpool, meeting at the Park and Ride at Exit 20 on the Northway at 7:30 am. It looked like the sun was ready to break out when we were in New York, but as we crossed over into Vermont, it started to sprinkle and the ceiling got lower. As we came past Pico, there was snow on the ground.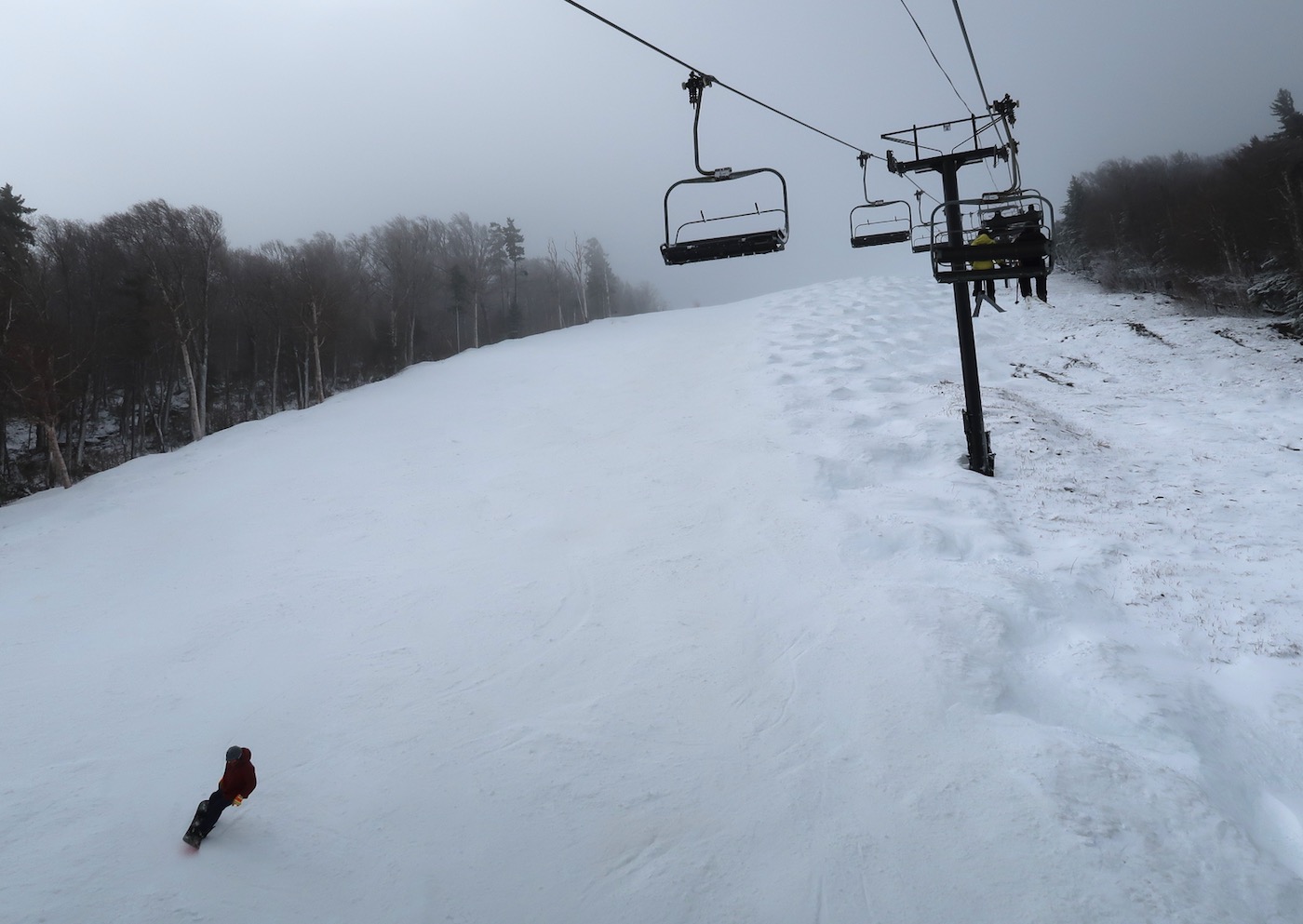 House plans and birthday festivities aside, this was a day when I normally might not ski. There was certainly a chance it would never soften up. From his extensive quiver, my friend Cork offered to loan me his 2014 Head Rev 85s mounted with Rotte Freeride bindings. The narrower skis with a 14m turn radius worked out really well. They were noticeably heavy with a very turny shape.
Over the last several seasons, I been skiing a quiver-of-one: it's been my Whiteroom 96mms all the time, regardless of the conditions. I try to seek out conditions where they make sense. This year I had a pretty good track record, with fewer total ski days than normal, but all my days were good or better.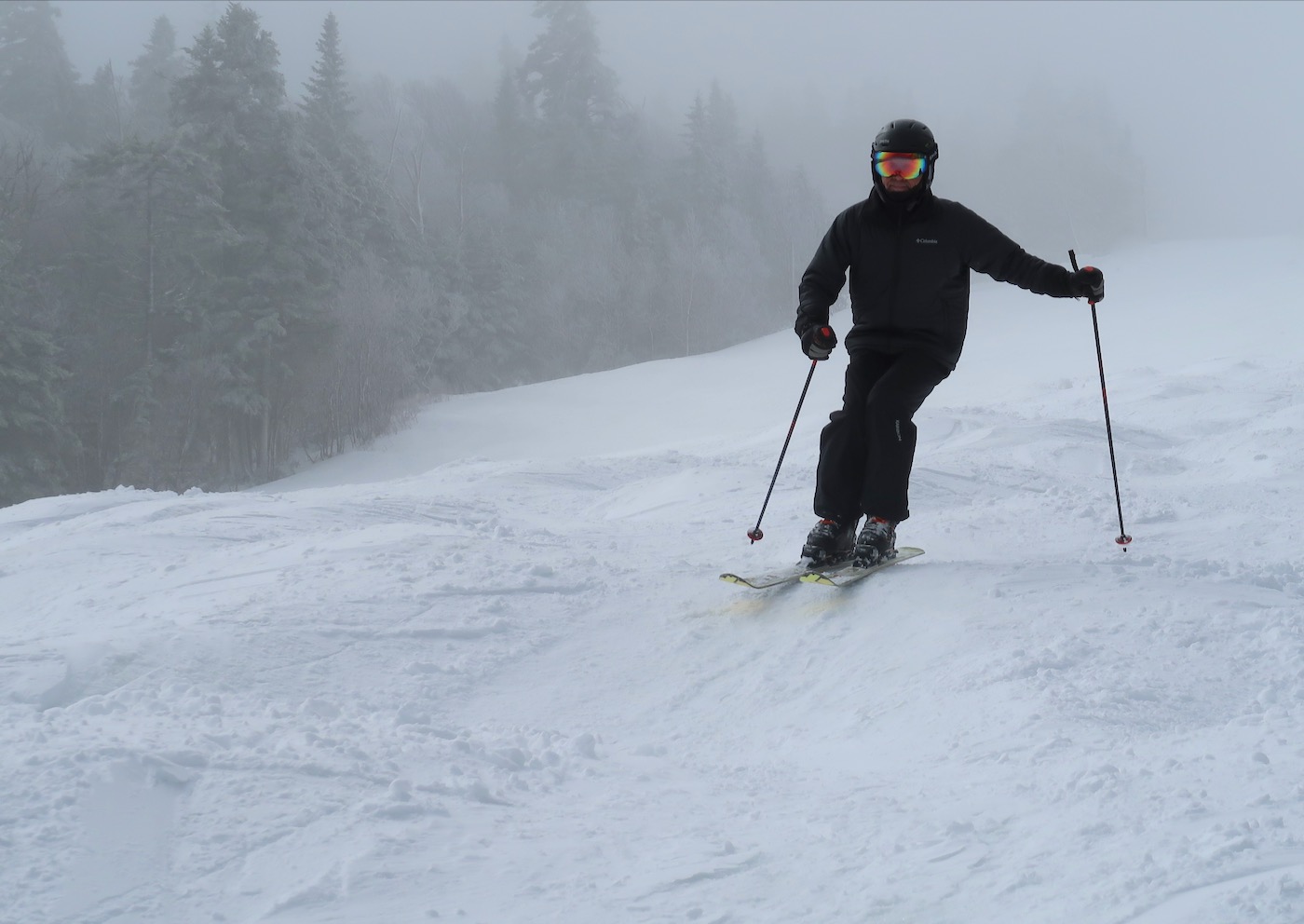 We arrived sometime after nine completely unaware of the delayed opening. As we rode up, we could see new snow in the troughs of the bumps, with just a few tracks in them. I'm always tempted by the terrain beneath me on the lift and I thought it sure looked skiable. 🙂
We made our way around the glacier and dropped in. The groomed section was easy to manage, and the bumps were skiable too. If the goal was to ski all day, that top pitch probably wasn't worth the work, but we skied it several times anyway. The middle, relatively flat section of Superstar, was deluxe. The troughs had 2-3 inches of dense snow in them, and for several runs, few people skied them.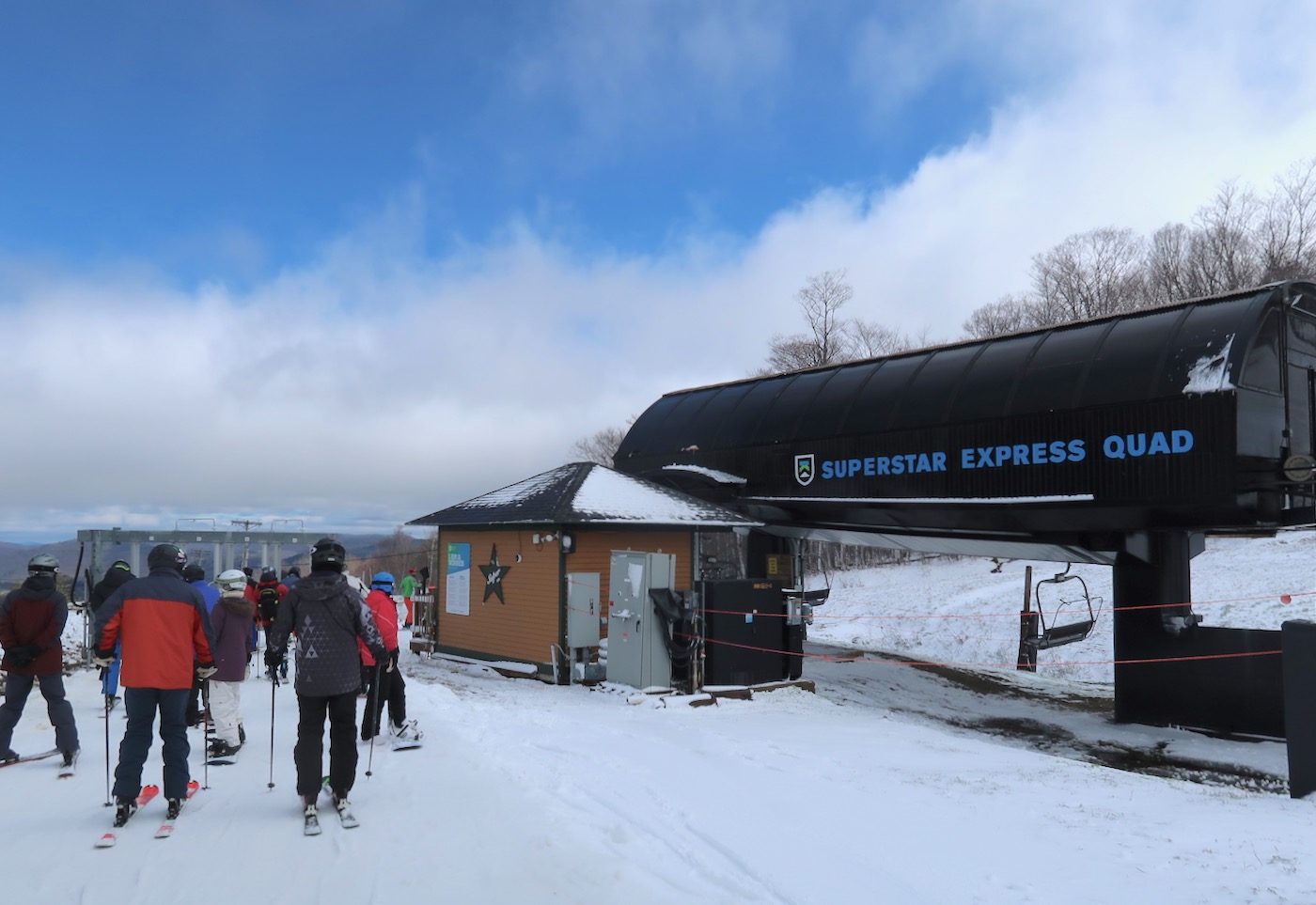 The Head skis were a big advantage in some very sporty bumps. Not the kind of skiing I seek out, but it was fun to manage conditions I've never successfully skied in the past. Someday — when I'm a 100 day local — I'll add that fourth ski to my quiver.
There were five of us, all Gore skiers;  Suds, Rachel, Tom, Duck and me. All skied the bumps relentlessly. Soon enough it was just Duck and I skiing together, and plotting with the others to meet up for a beer midday.
By 11 the sun really started to come out, and by noon the sun was shining bright.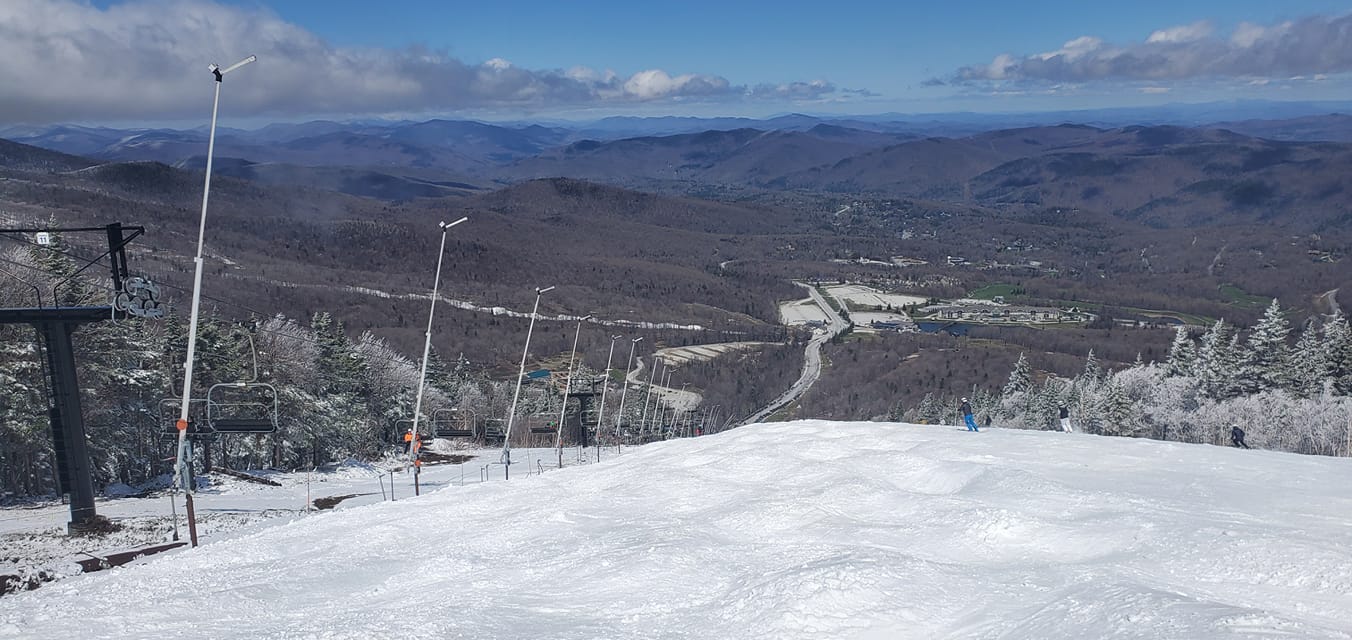 One thing was sure, Duck was delivering on his promise, sliding through the bumps with ease. He naturally gravitated to Superstar but I think he knew that if we didn't mix in some blue runs on Skyelark and Bittersweet, I'd never make past lunch.
There wasn't a cloud in the ski when Duck got a birthday call from his son. All seemed right with the world, when he told me he was now extending the challenge, shooting to ski bumps at age 75. OK Duck, I'll see you right back here on Superstar in five years.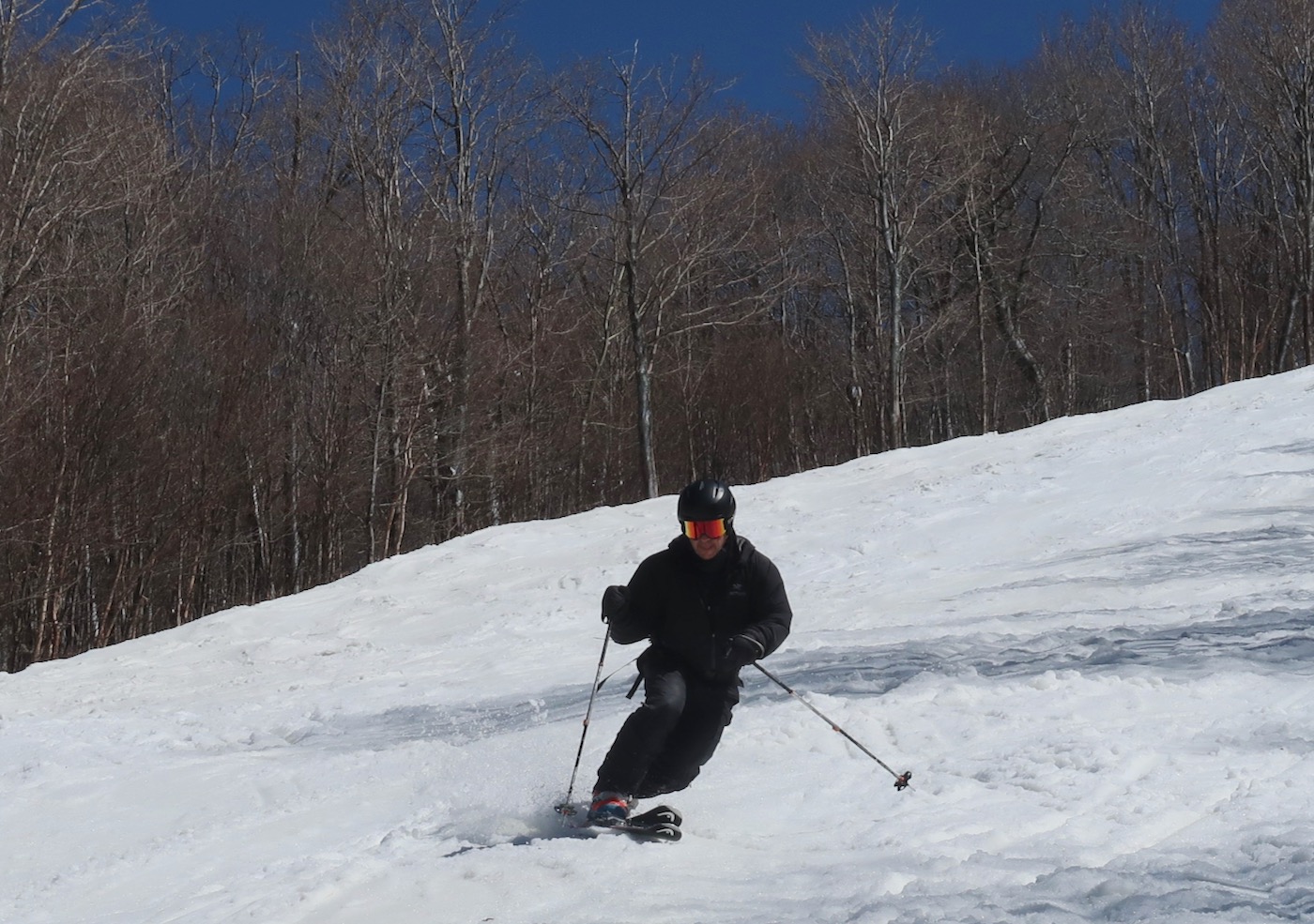 The snow was skiable the whole day, going through a gradual transition that started at the bottom and worked it's way up. The skiing alone was 100% worth the drive.
We had an après in the parking lot. Rachel handed me a Brass Knuckle Ballerina, a delicious IPA made in Malta NY. Then we moved inside Killington's designated "area of beers" to support the mountain and enjoy the scene.
At days end I felt accomplished. I was happy to have designated a site for our new house. I was honored to be part of Duck's Birthday celebration. I was excited that I could get to Ski Day 24. And I was glad that my current last day on snow, was one to remember.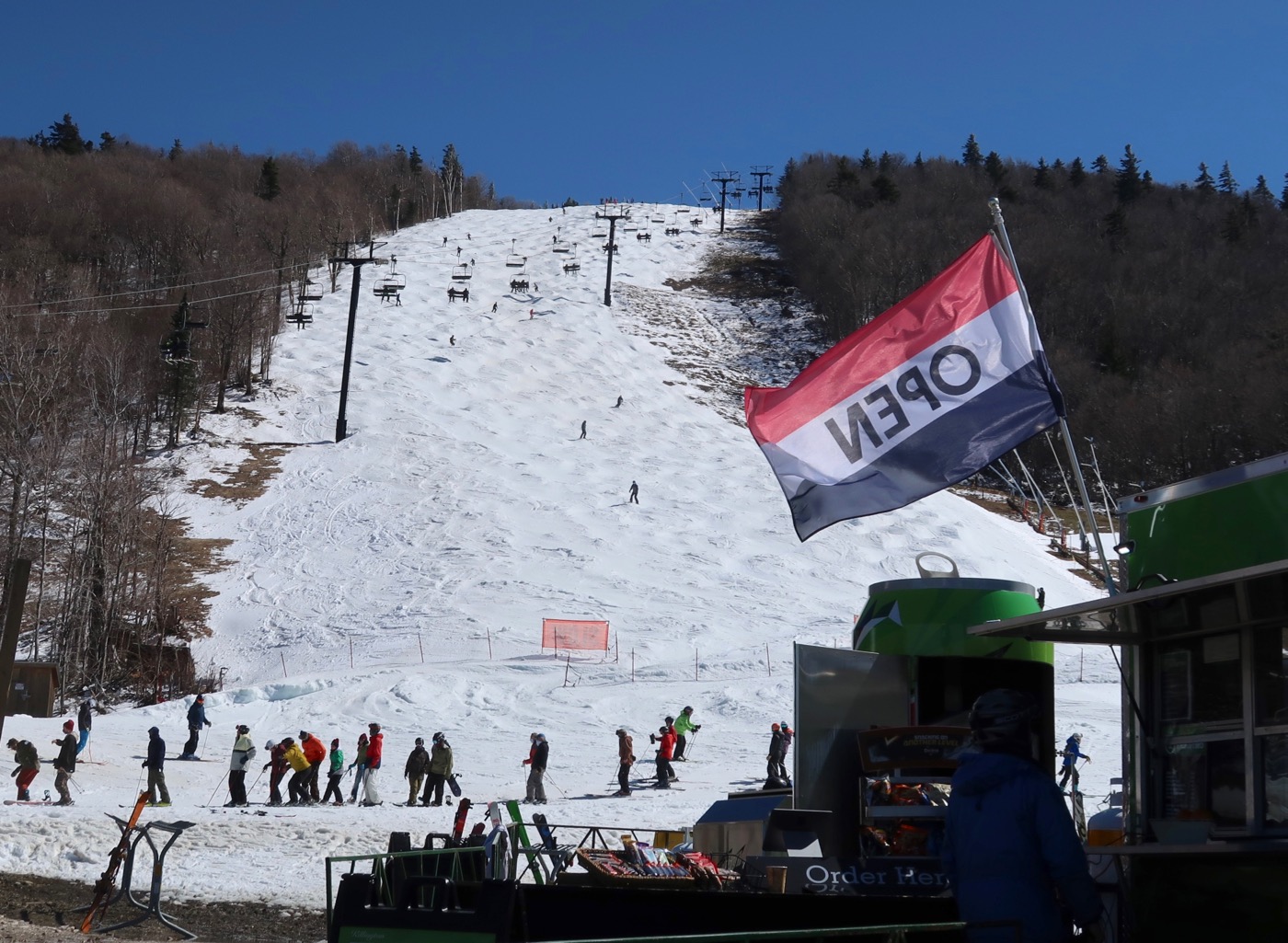 Over the last decade, all my Killington days have been in the spring. I missed spring last season, so maybe what I am feeling is pentup enthusiasm. Whenever I ski Killington, I feel compelled to repeat the mantra I first uttered back in 2013: Killington is awesome.
This year more than ever that Killington is like a centerpiece of eastern ski culture. I am jazzed that this one part of skiing — spring on Superstar — had been preserved in it's purest and fun form.
Great day Killington, thanks for being you.