I hadn't been to Killington in a decade and some things hadn't changed. Yea the access road was deserted and there was only one lift running, but the mountain still somehow seemed huge to me.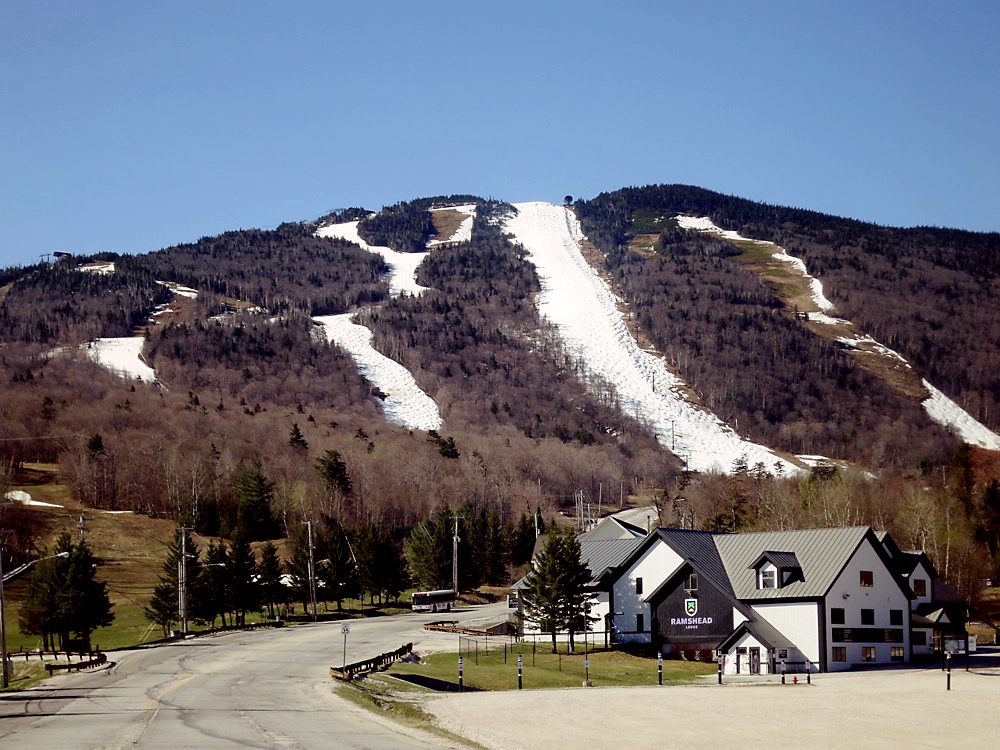 Some things had changed. I've done some skiing in the last ten years and I was ready to take on Killington's expert terrain. Superstar, the storied trail was looking good from a distance and even better up close.
I met Riverc0il at the base of the quad at 9:30. Superstar's bumps were a bit of a gut check for me, skiing after a six-week layoff.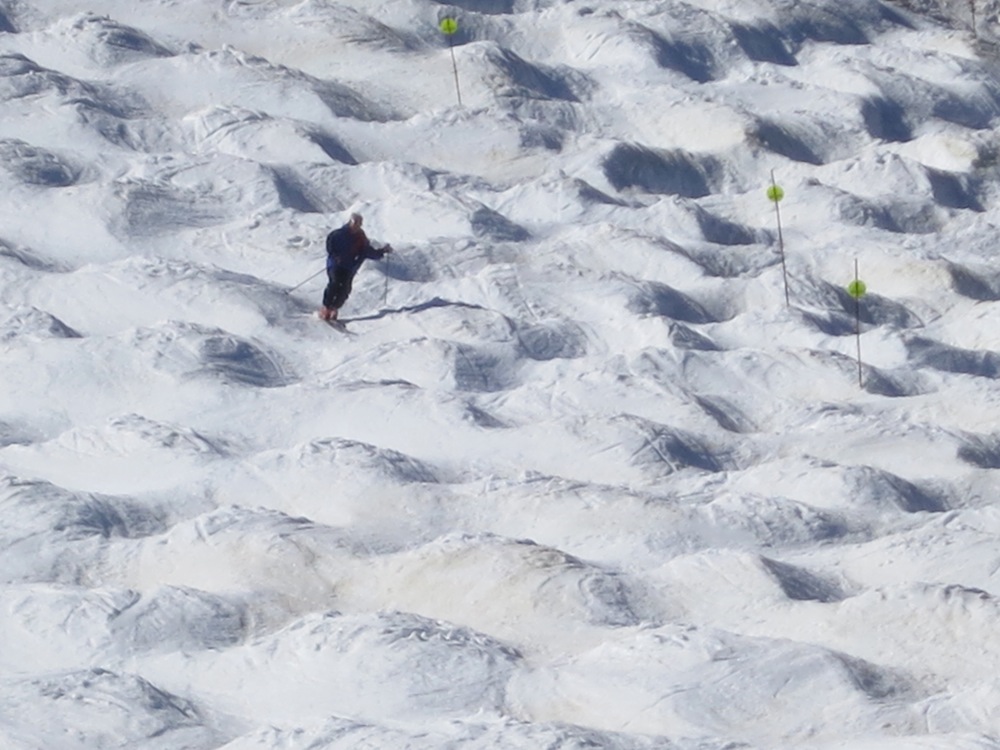 My first ever May ski day was perfect.  A relaxed crowd was enjoying beautiful blue skies, warm temperatures and big bumps.
There was ten feet of snow on Superstar. Skyelark was softer with "mellower" bumps and we did most of our laps there. I did maybe six or eight runs in the morning and was ready for a break at noon.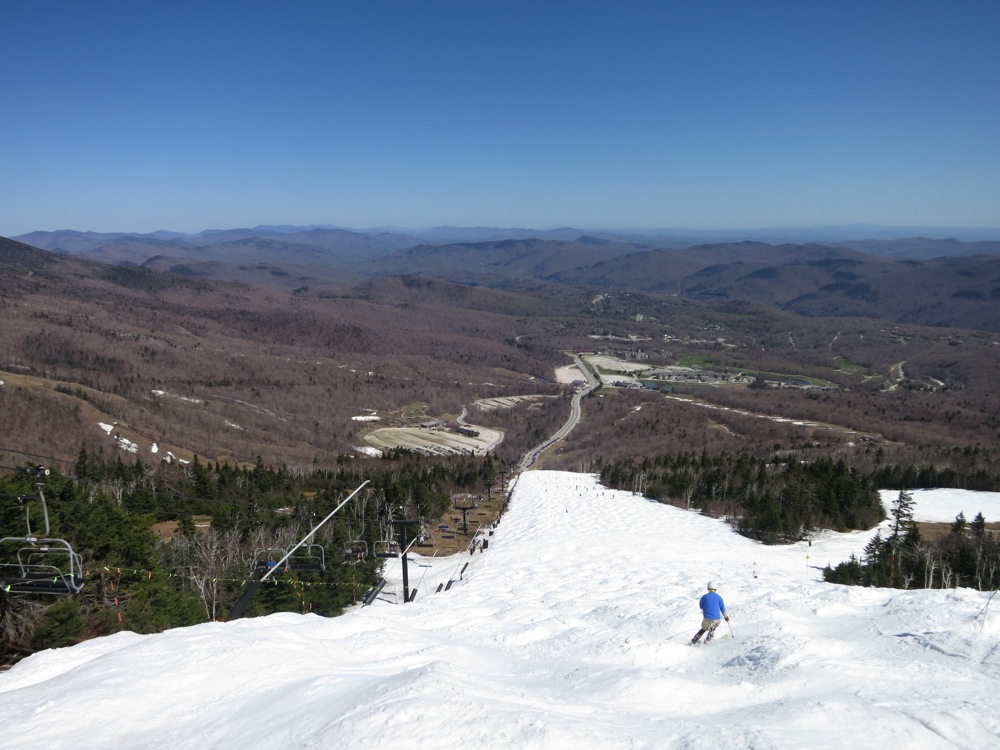 The incredible value the mountain offered — a $36 dollar lift ticket — looked like a solid business decision. While there was never a lift line all day, most of the quads going up the mountain were loaded and the umbrella bar was doing a steady business.
We took a long relaxed lunch hoping to get a few more runs in the afternoon, and maybe a beer. We ran into ml242 and VT-Freeheel and hung out on the deck. Around 2pm we headed off to find some flatter snow that was being ignored.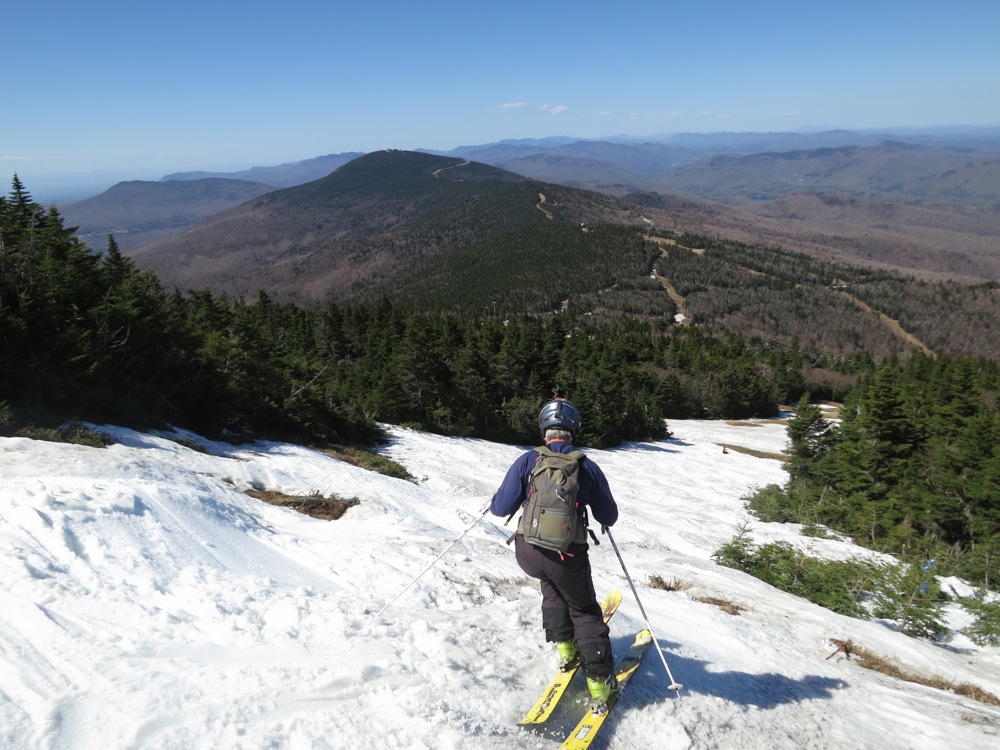 To many skiers the phrase The Beast, is shorthand for Killington, the big, accessible, challenging mountain that is managed to provide the longest lift served season in the east.
Killington is the well-suited to playing the role of The Beast.  Located in Central Vermont, with good access to major markets, the mountain has the terrain, elevation and orographic "magic snow" to be the beast.
That said, there's nothing, NOTHING, that dictates that the ownership at Killington has to do it. It would be Powdr Corp's prerogative to run a standard November to April season. And for a time, they did. But it seems that Killington is embracing the beast within again.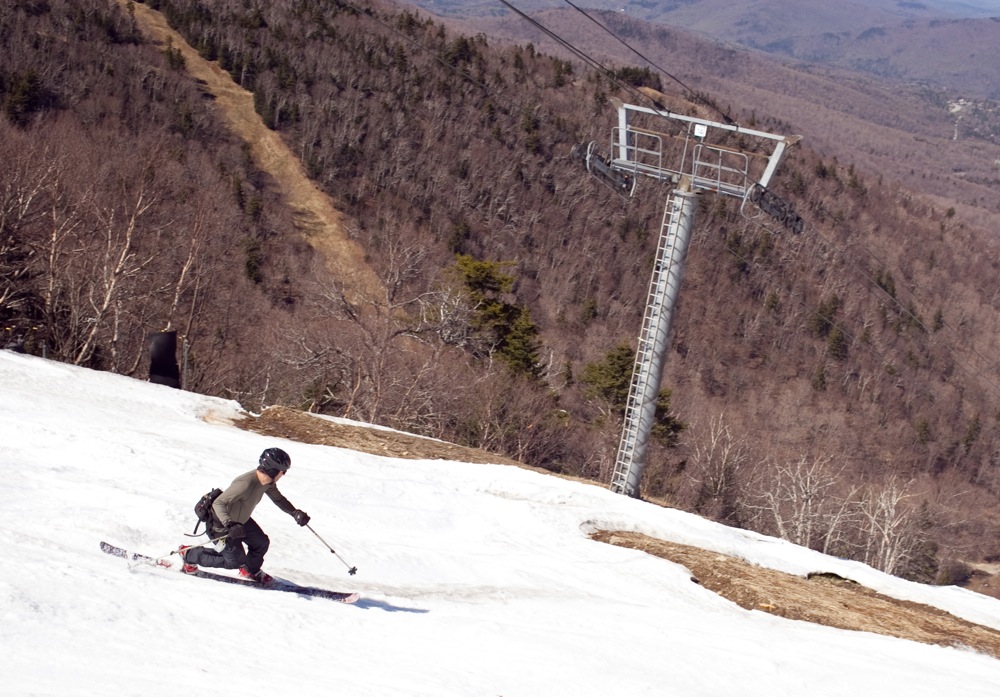 Killington is a huge asset for eastern skiers. By pushing for the earliest possible opening, stockpiling snow for May and doing everything in a big way, Killington elevates our sport.
Killington is awesome.