This offseason, my paddling explorations have been curtailed by other commitments. On Saturday morning I had business in Albany. I figured if we got back on the road by mid-afternoon we'd have time to squeeze in a short paddle on the way home.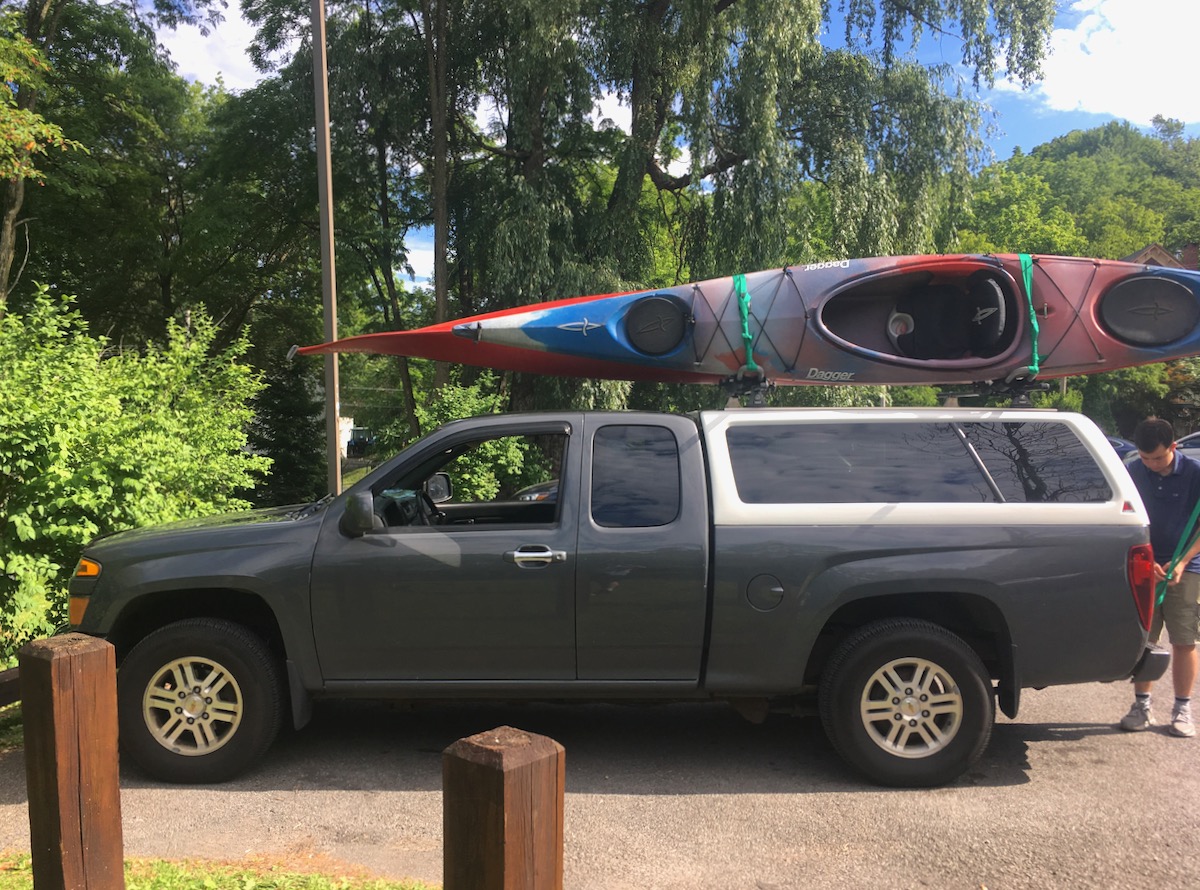 There is a good variety of choices for kayaking between Albany and my home in the southern Hudson Valley. With only a few hours to get out, I settled on a stretch of flatwater for kayaking near Saugerties: the mouth of Esopus Creek. I'd had an eye on this stretch of water for a while. Last season my curiousity grew when I paddled Rondout Creek, just a little further south.
Esopus Creek is well known in the Catskills for recreation. Some of the upper sections run close to Route 28, near popular campgrounds and hiking areas. These parts are known for tubing and whitewater kayaking. I've gone tubing in the upper reaches several times, but never paddled it, and never explored the lower Esopus at all.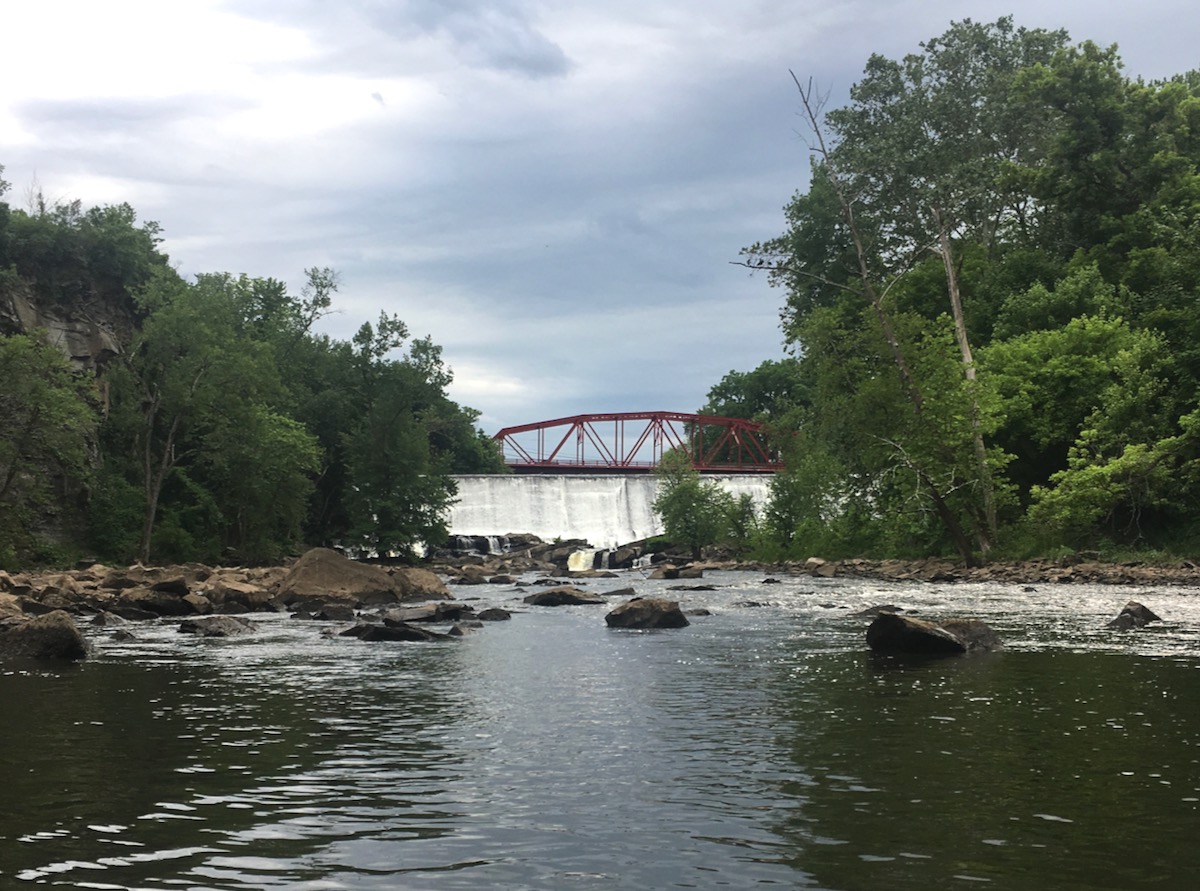 On Saturday morning I put the kayaks on top of the truck before heading out. We found a put-in spot in a guide book and when we were ready to leave Albany I programmed it into our navigator and let Junior take the wheel.
On the way to the Bridge Street Waterfront Park in Saugerties, we saw a few places to put-in that would allow us to paddle upstream of the dam. I made a mental note for a future visit and we stuck with our original plan.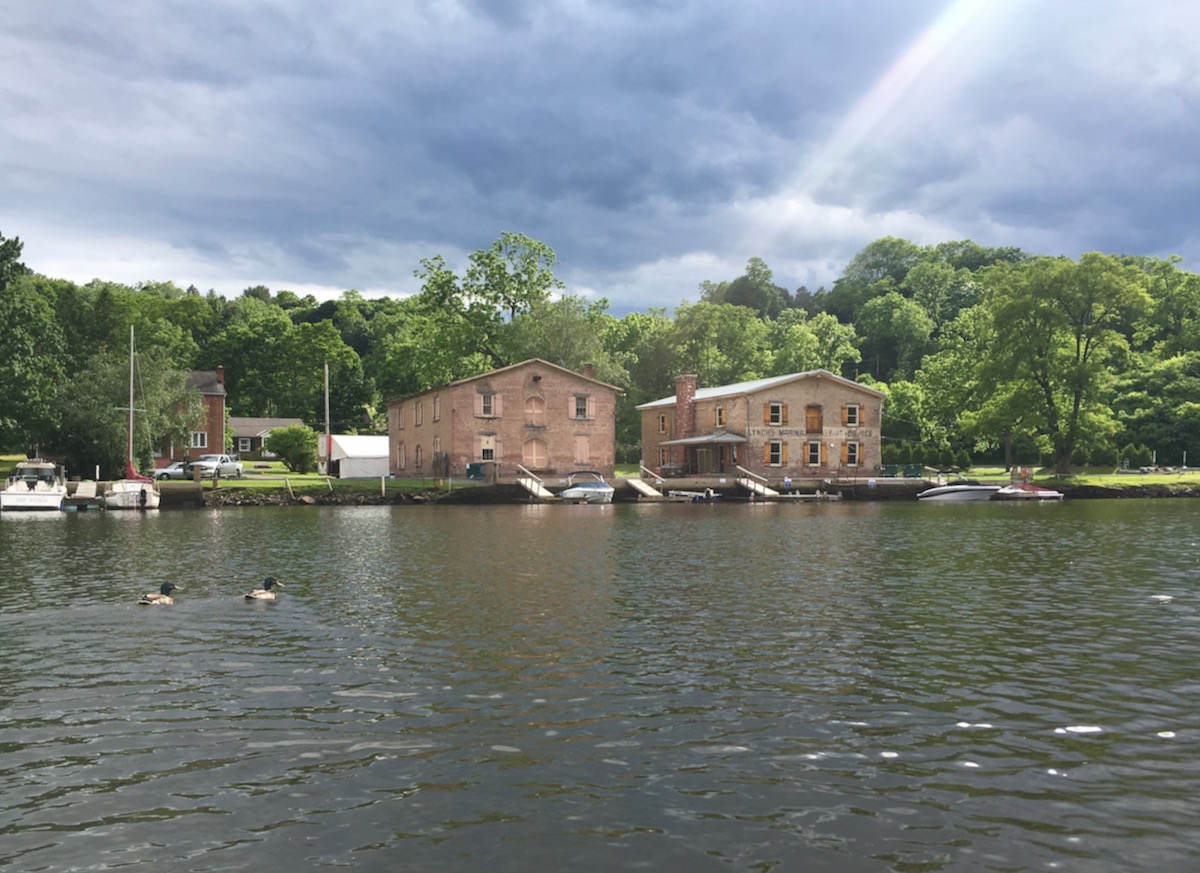 There was a short downhill carry from the parking lot to a nice gravel boat ramp; unloading and launching was no problem. We started out by heading upstream to the Bridge Street Dam. It's a short pleasant trip up to the dam, about half a mile or so. The Esopus isn't very wide here and it's protected on both sides by steep banks and thick trees so it's not windy.
Here and there you see a house peeking through the trees, or somebody's dock, or swimming platform sticking out into the water. It's got a lazy, lonely feel to it. Other then one little motorboat we only had to share the water with some turtles and a family of ducks.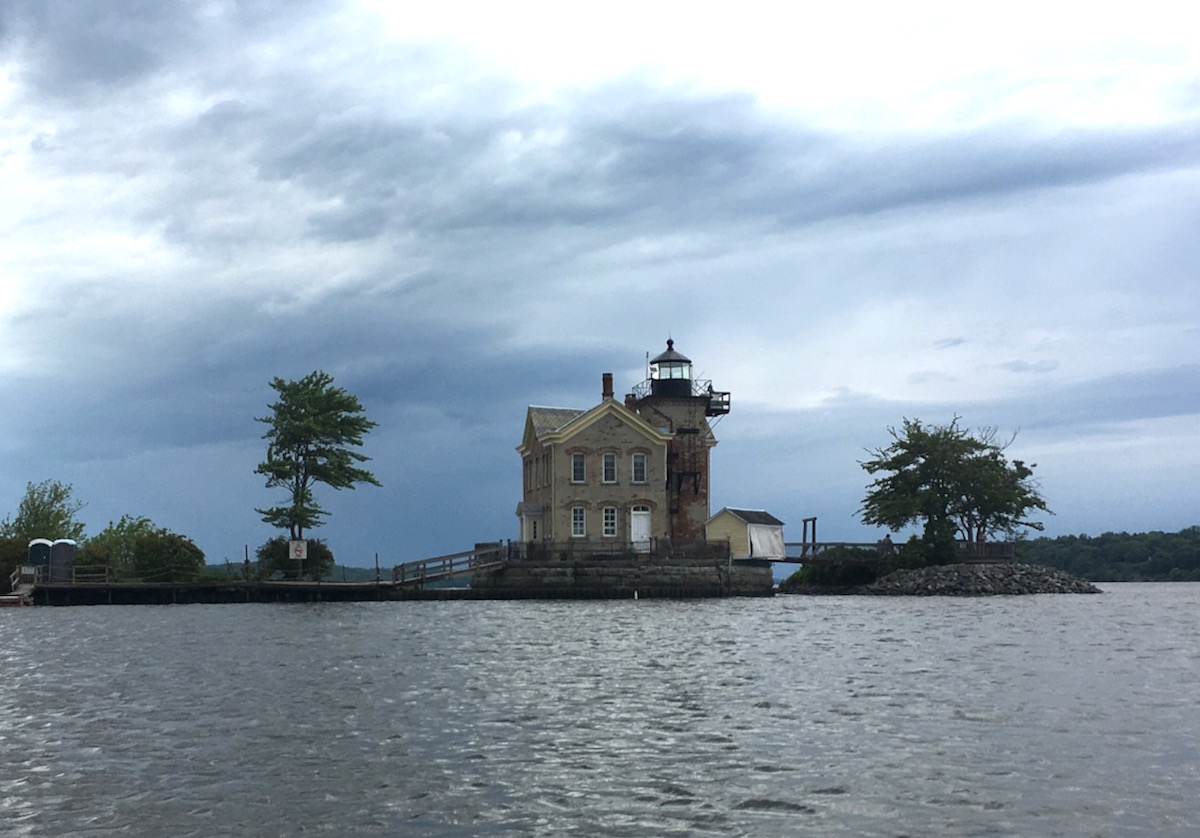 After checking out the dam we headed back downstream. Soon after passing our put-in we came to the first of several marinas on the southern side of the stream. On the north side we saw a string of nice homes situated right on the water. Junior got a kick out of one that featured a slide affixed to its swimming dock.
As we got closer to the mouth of the creek, we found a pair of Coast Guard ships tied up on the north bank. At first I thought they were small icebreakers but upon closer inspection they appeared to have a different role, something to do with maintaining underwater cables or maybe buoy tenders — I couldn't tell for sure.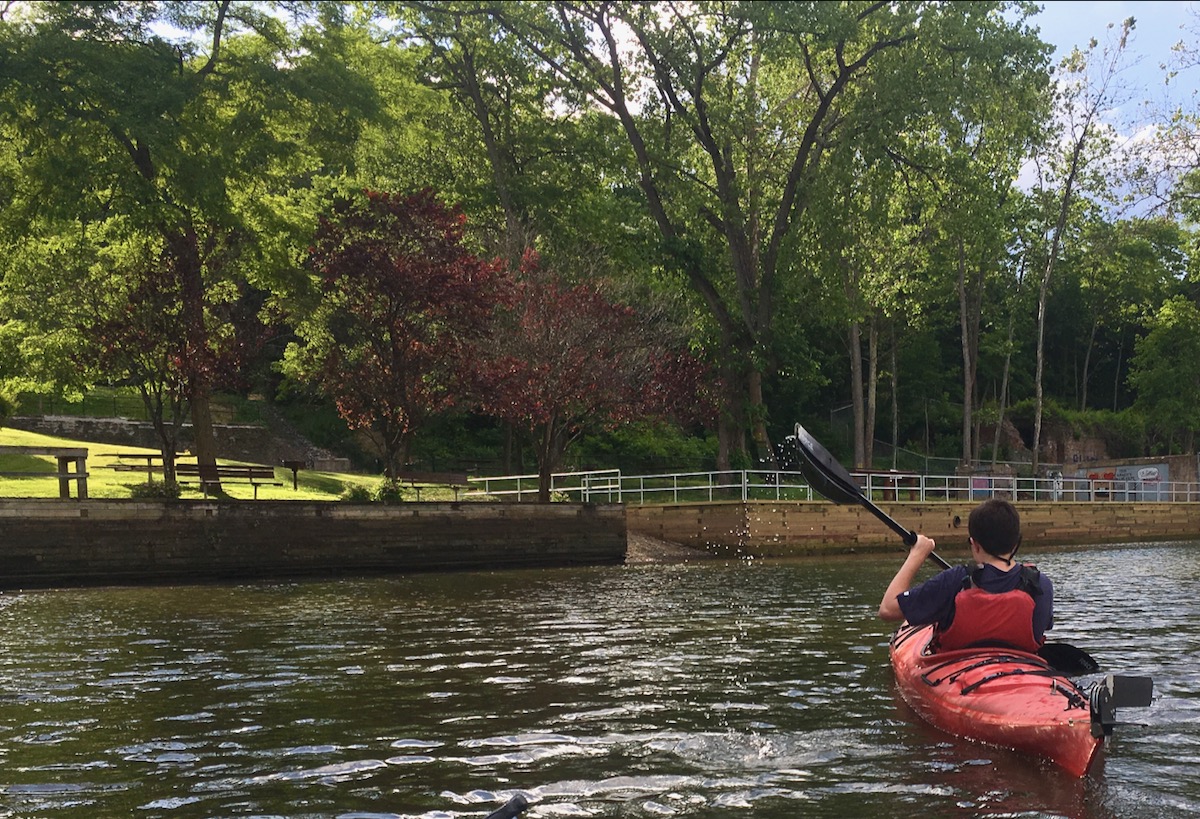 As we got to the Hudson River we found the highlight of our trip, the Saugerties Lighthouse, originally built in 1869. Out here we found a completely different paddling environment. A stiff wind was blowing from the south, propelling small rollers diagonally across the river and filling the mouth of the Esopus with chop.
Junior seemed to be hanging back in the calmer water so I lingered just long enough to snap some pictures of the lighthouse and headed back myself. We took our time on the way back to the truck, leapfrogging each other a few times as we explored the marsh and marinas on the south side of the creek.
We were done paddling, packed up and back on the road by 6:30, plenty early enough to be home at a reasonable hour. It wasn't much of a trip, just a side trip really. But I was happy we found the time to get out on the water and pleased with what all that we found kayaking on Esopus Creek.