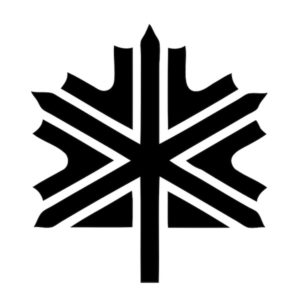 In what might be the biggest pass news of the preseason, the Indy Pass has announced the addition of Jay Peak to its lineup for the 2020/21 season.  This is huge for Indy skiers as Jay — a powder and tree skier's paradise — is, or was, probably the most notable unaffiliated mountain in the northeast.
The blockbuster announcement was broken moments ago in an exclusive, by the industry's fastest growing podcast, the Storm Skiing Journal. In addition, SSJ will be airing a podcast with Jay Peak's GM, Steve Wright, later this afternoon.
Now entering its second season, Indy has posted some explosive growth of its own.
At this time last year, the Indy Pass was a relatively unknown product, designed to offer a different kind of option to the two mega-passes that are dominating the US ski industry. 
This season, awareness of the Indy Pass is expanding beyond the hardcore ski fanatics, bringing more casual skiers into the mix at a time when it's desperately needed. This announcement will certainly add to that momentum.
Indy Pass launched last season with 34 resorts. The addition of Jay Peak brings the total of northeastern resorts covered by the pass to 13, with 57 participating resorts across North America.  This includes Catamount, Greek Peak and Swain in New York.
The $199 adult pass offers skiers two days at each ski area. Kids can get an Indy Pass for $99. This aggressive pricing should help to bring new skiers to an industry that has seen limited growth over the past ten years.
This move makes sense on several levels.  With the Canadian border closed for the foreseeable future, Jay will easily handle the extra skier visits. Beyond that — it fits in with the wholistic vision of community that Steve Wright has brought to Jay over the last several years — this partnership should be a lift for Jay and all the Indy Pass hills in New York and New England. And let's face it, it's going to sell some Indy Passes too.
Reached for comment, Steve Wright said:
"We're happy to be joining this collection of independent resorts who have created an important product in this day where season pass options seem to have an unremarkable sameness about them. None of the Independent Pass resorts treat the sports of skiing and snowboarding like commodities; that's important to us. We're looking forward to a long, safe season and to welcoming Indy Pass Holders to what we think is the most special corner in New England."
There are rumors that there could be more mountains joining Indy Pass before Thanksgiving, the traditional start of the season.  This could potentially include the addition of one or more ski areas in the east. Stay tuned.
---
NYSkiBlog is an Indy Pass partner and we're currently offering subscribers a chance to win a pair of passes through our subscriber drawing. (If you're already a subscriber you are already entered.)
Leave a comment below and if you are not already a subscriber, sign up for a chance to win.