I was laying in bed this morning, thinking that the whole Harvey Road staff, except me, was out rockin' the hills. Jamesdeluxe at Jay Peak, Jason at Belleayre and PDQ out in Utah, roaming the Wasatch. While it DUMPED here – 15 inches overnight – all my gear was in the Adirondacks at NYSB HQ.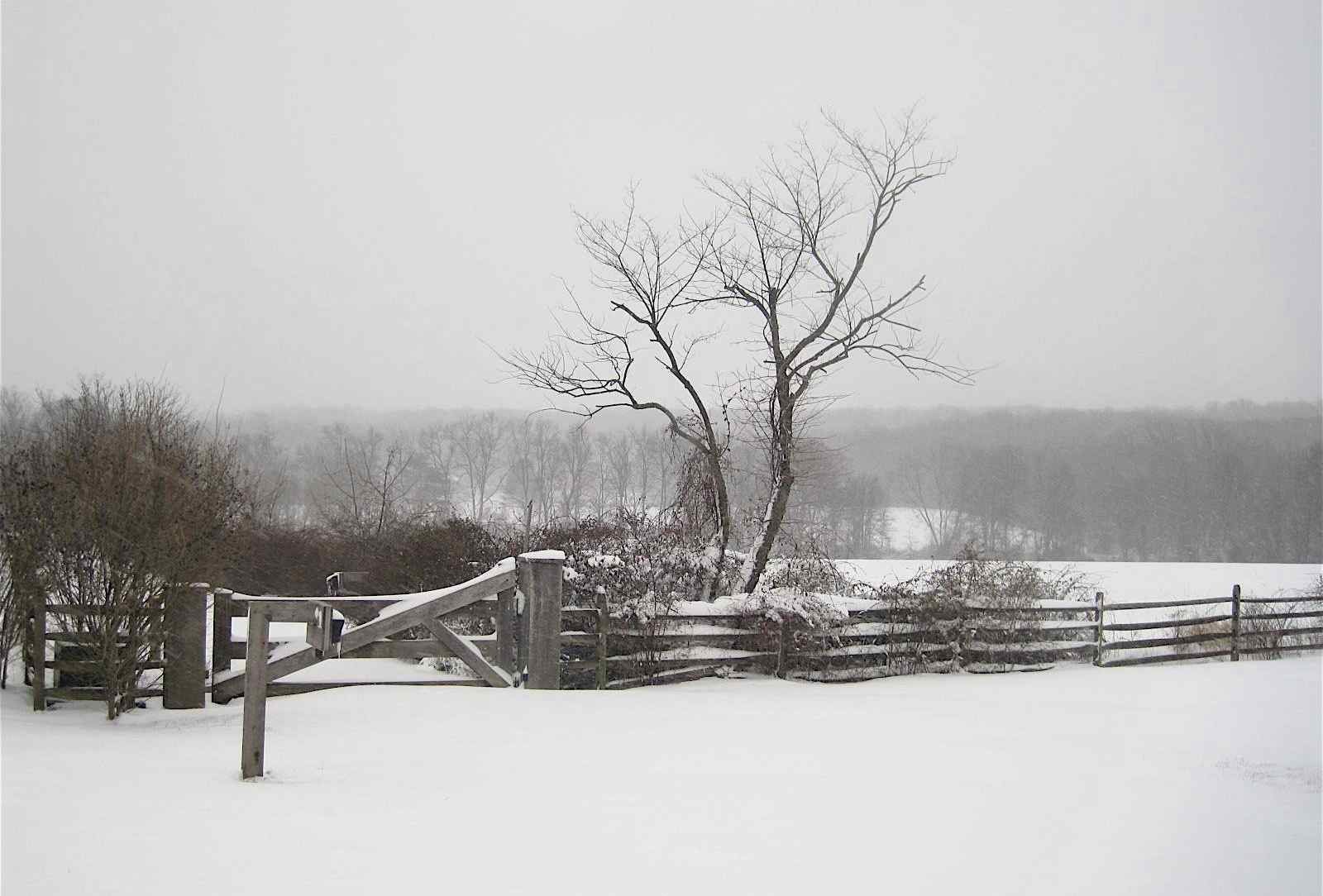 Or was it? I've got an totally beat pair of XCDGTs, some incredibly long Leki poles, and a pair of ancient Merrill Doubles, I once used on a hut trip in Colorado. Conditions were powder, with a base of asphalt and frozen suburbia.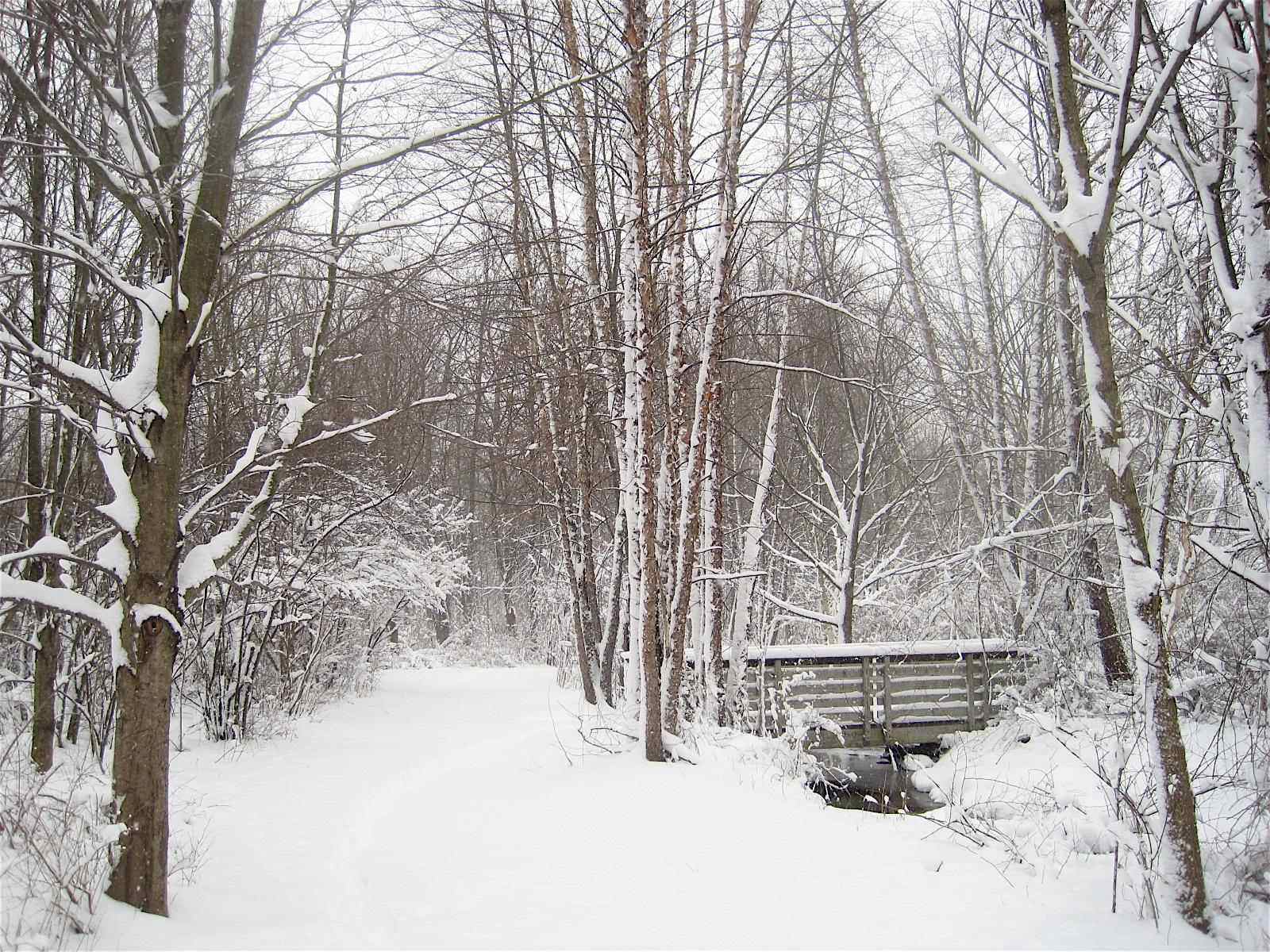 Down the road, across Main Street, over into the green space that surrounds town. Hopewell is actually pretty cool. It's got a circle of permanently preserved land all around it, which is a rarity in downtown NJ.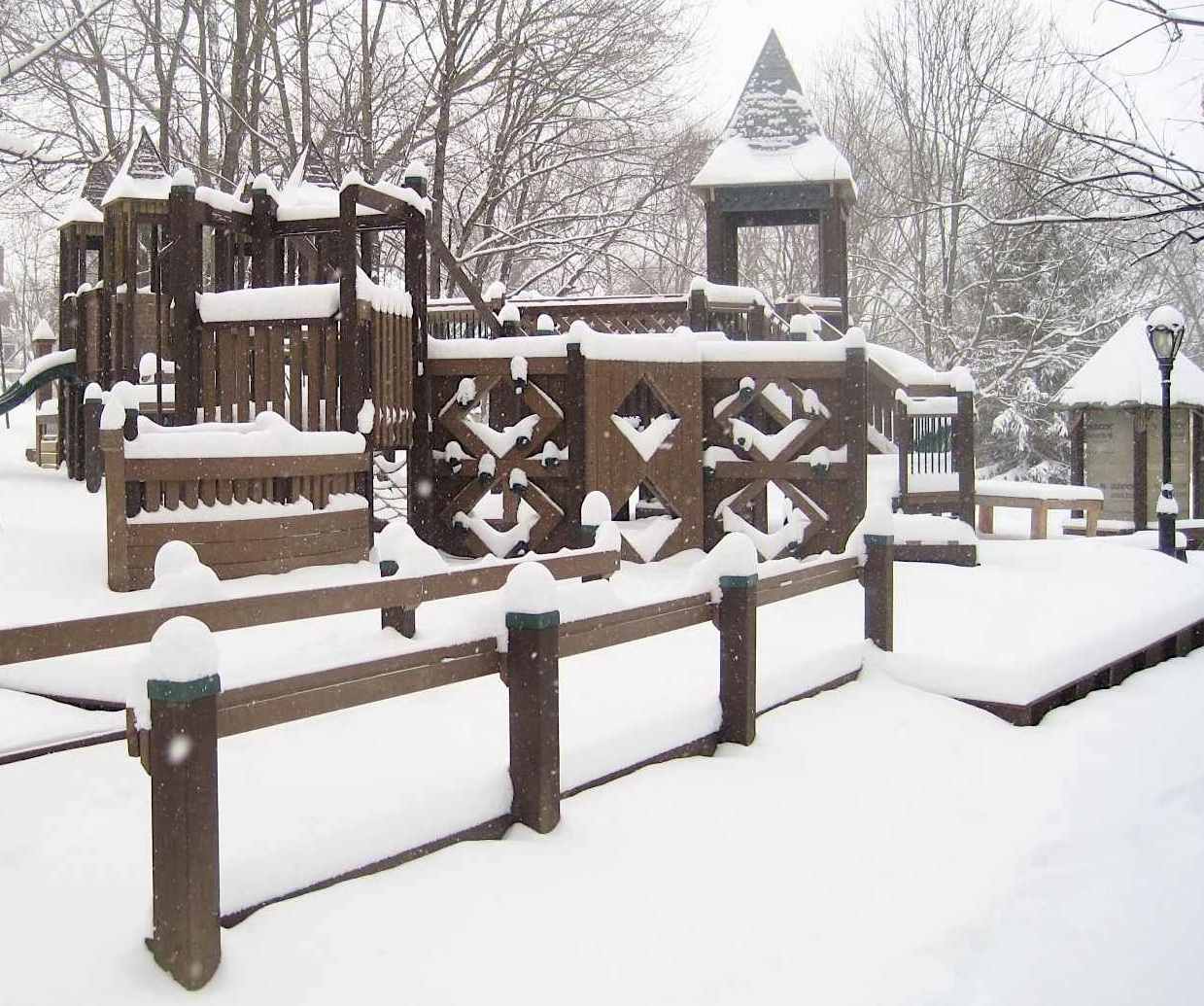 Through the field, over the bridge, and into the trees. I ended up at a kid's version of Doctor Zhivago's Winter Palace. Not a bad way to spend a couple hours. Still, I'm anxiously awaiting the good stuff that should start coming in from the troops, in a few hours. Stay tuned.