Jamesdeluxe, Mrs. Deluxe, Miyoko and I arrived at Belleayre after dealing with a variety of obligations… driving, daycare, ski rental, carpooling, and an involuntary contribution to the Town of Kingston Highway Fund.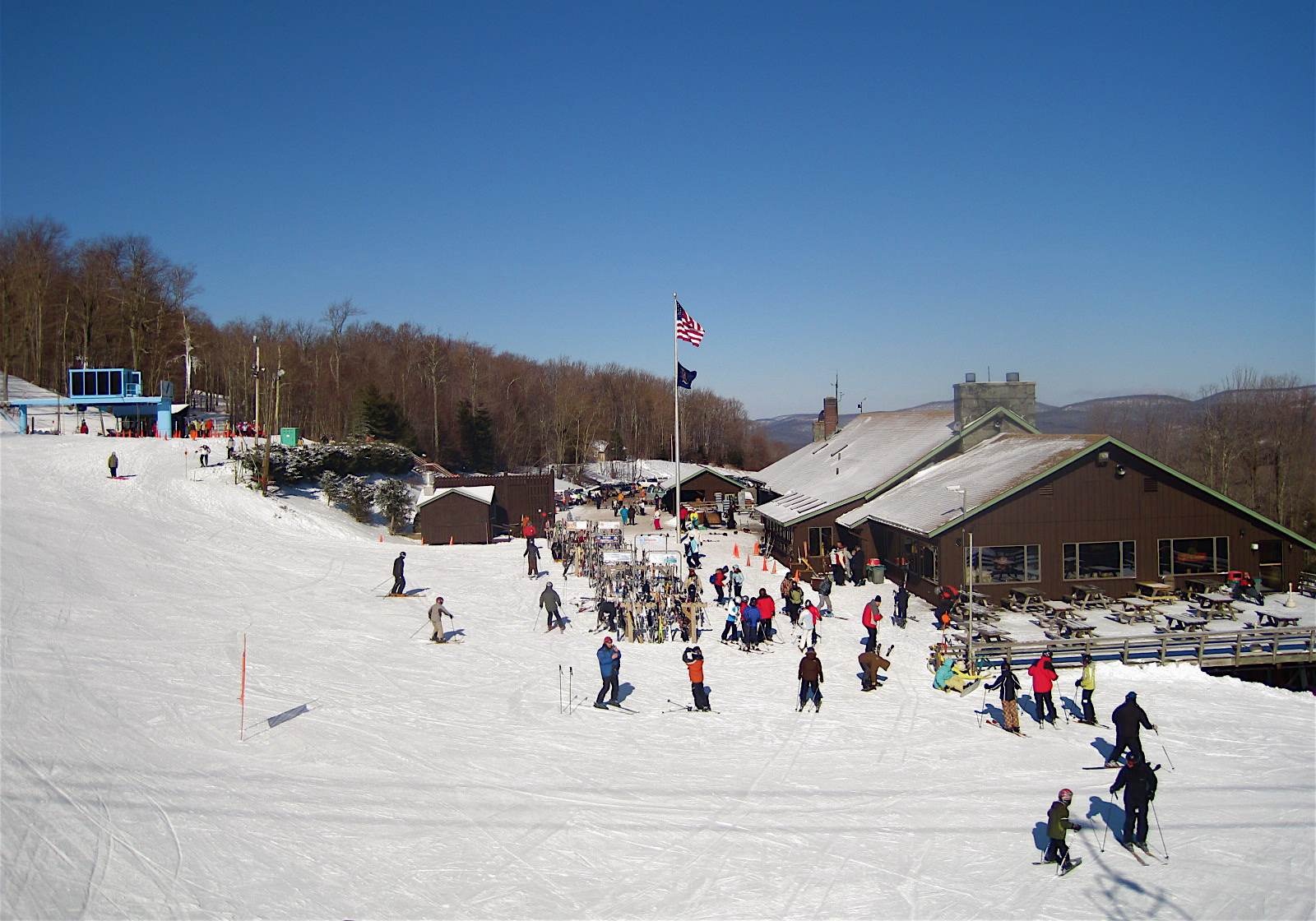 Twas a cold, bluebird day in the Catskills when we arrived at 10:30. The ladies and I got on the lifts to see how the mountain had recovered from the devastating NCP event on Monday. James hurried off to interview Belleayre Advocate Extraordinaire Joe Kelly. More from James on that later this week.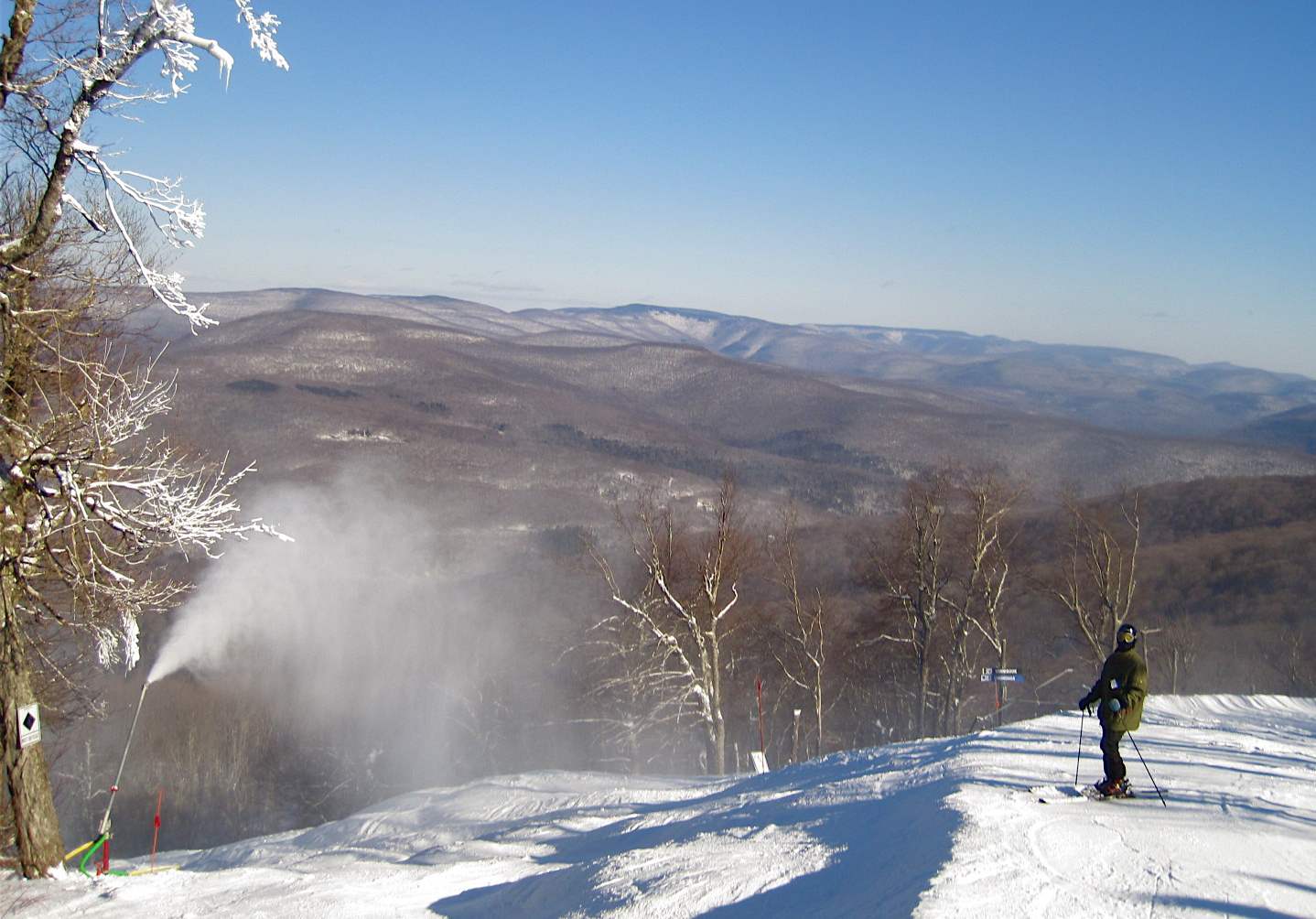 Reports we'd seen on Alpine Zone were spot on. Bell was pounding the bump runs with continuous snowmaking, and they were excellent. Groomers had less new manmade and were about what you'd expect. Firm surfaces, with some loose manmade on top, but nothing special.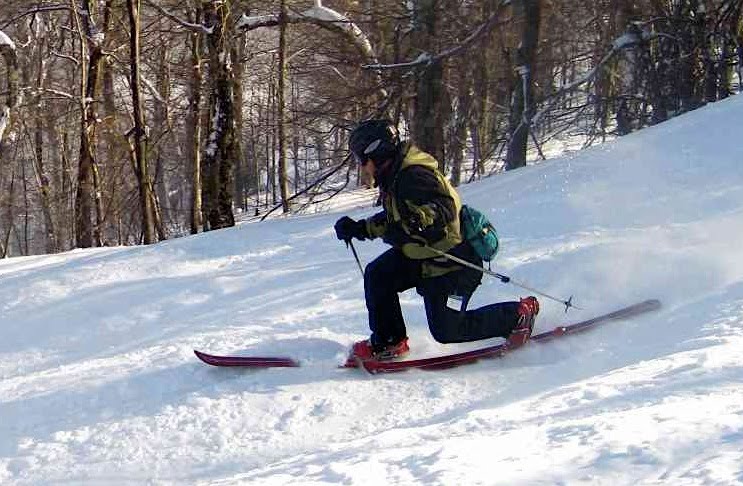 After making the rounds of the mountain to check things out, we concentrated on the bumps on Tongora, Upper Winnesook, Belleayre Run and Lower Wanatuska. We were happy to be skiing and we lapped those runs until we couldn't make another turn.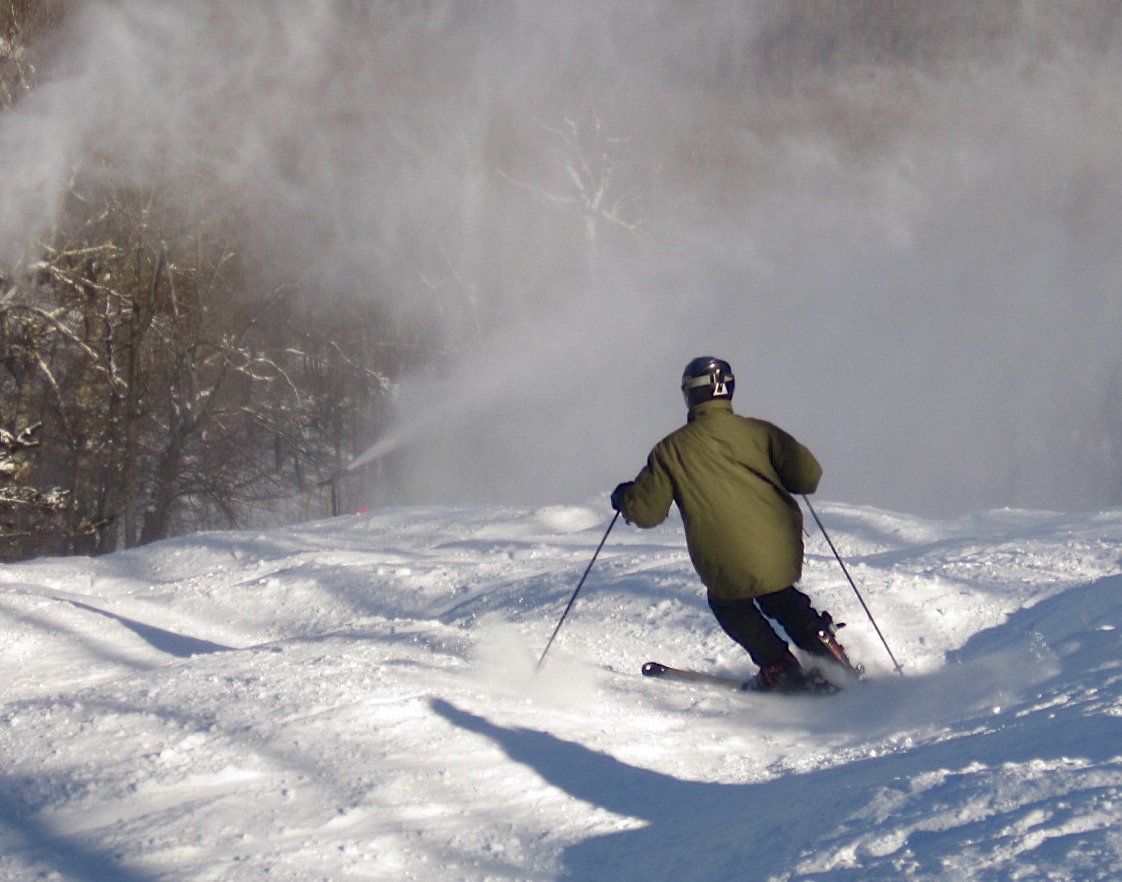 The company was good, the skiers were game, the conversation was spirited. We finished the day with the traditional stop at The Peekamoose, for a beer and some fancy appetizers. It was a really nice day, and the bumps were fun. But it's getting harder and harder to ignore the fact that natural snow has been sorely lacking, and we're going to need some serious snowfall, to end up with an "average" season.