I'm in northern VT for the weekend on my way to several days in the Eastern Townships of Quebec. Left my office in northern NJ at 6 pm last night. Stopped to send some e-mails at the best highway rest stop in all of North America: the one on northbound I-81 in Guilford VT, just before Brattleboro.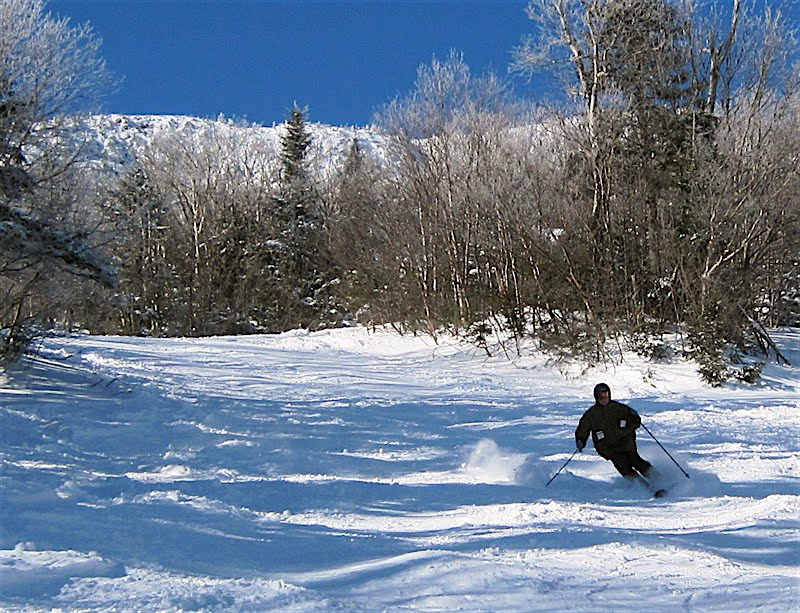 By 11 pm, while driving past White River Junction, I was falling asleep at the wheel, so I pulled off, drove into a church parking lot, cranked the seat back and fell asleep. Woke up at 3 am, and I'm pretty sure that it was near zero outside, and not much warmer inside the car. In my 20s, I used to do the sleep-in-the-car routine occasionally, but I'm getting too old for this crap. It'll take me two spa treatments for my neck and back to recover.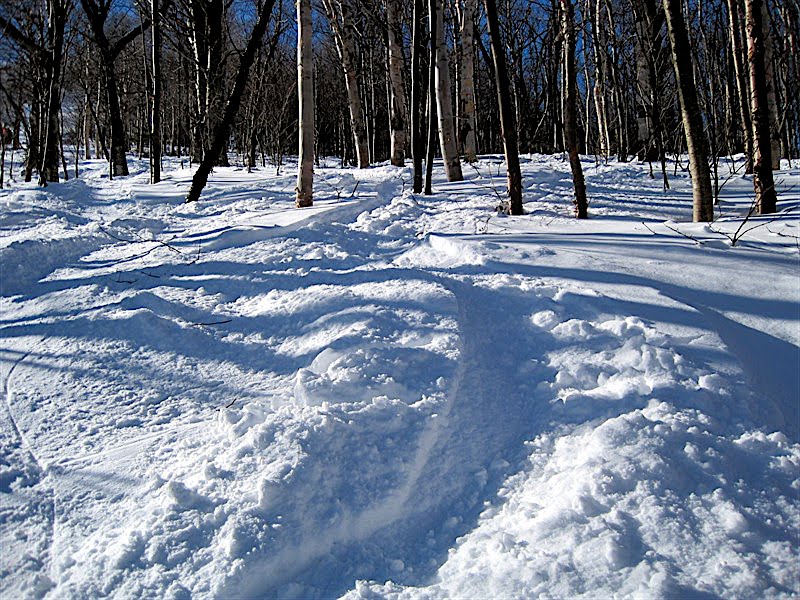 A tale of two ski areas today: extremely soft, dry snow in the woods, connected by scratchy boilerplate (left from the rain 12 days ago) on the groomers and mogul trails. While a certain pessimistic NYSB'er who shall remain nameless (Jason) was calling BS on Jay's report of 20 inches since Monday, I can tell you that the snow in the woods certainly looked and felt like it.
But that wasn't the whole story: there is still icy styrofoam wherever people have skied a lot (both on-piste and off), so you had to step daintily in places.