Yesterday was really quite good. I couldn't help think that that today, would be a lesser version of yesterday. Soft snow on Rumor and Open Pit, but no new snowmaking. Lower Steilhang to open.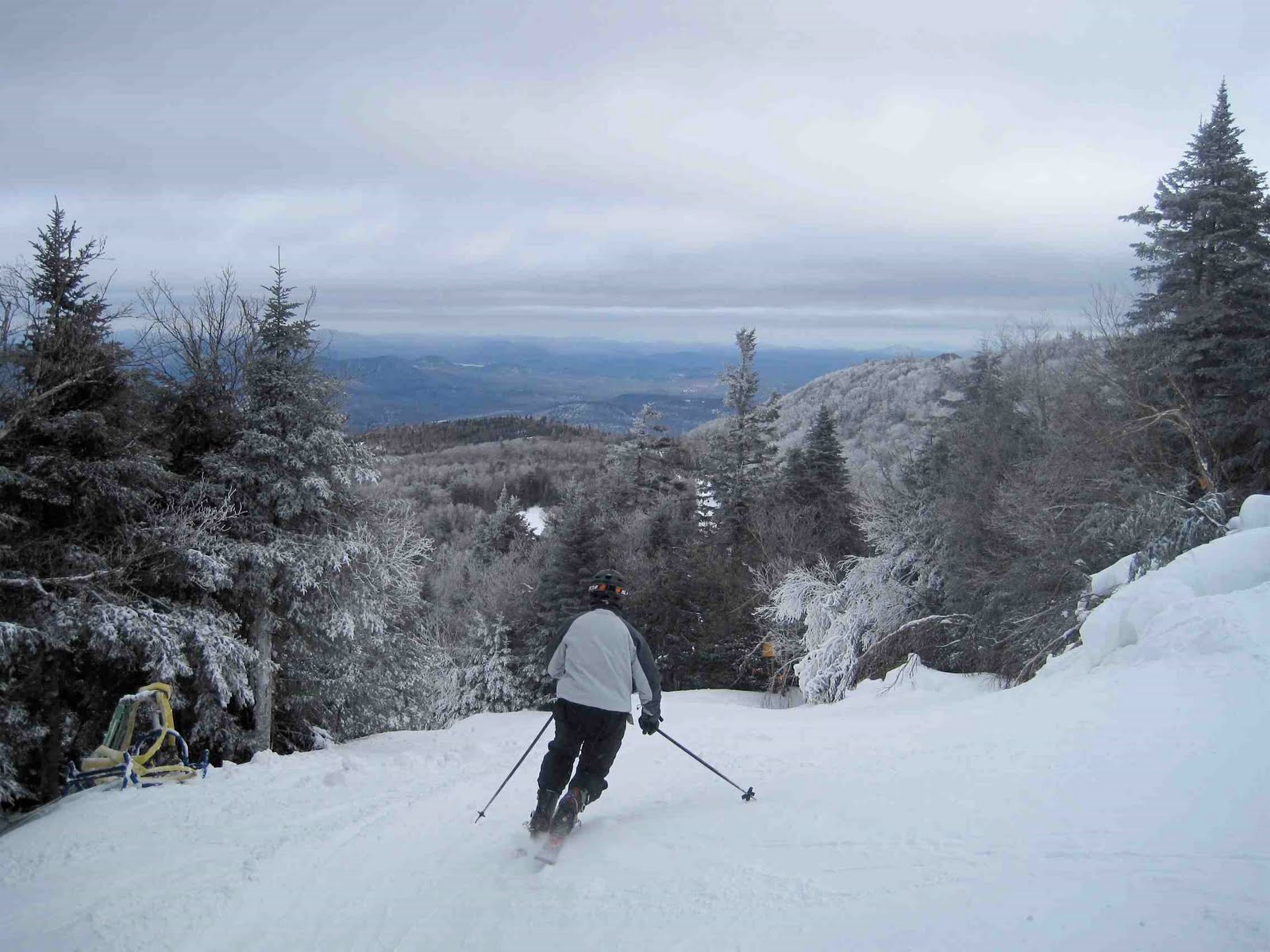 It couldn't be farther from the truth. I know it sounds crazy, but the dusting we got last night and the constant flurries today really seemed to make the difference. Or maybe it was something else. Running into EDeO certainly didn't hurt.
Skied the lower mountain in the morning before 9:15. Ran into Steve_C in the Gondi and we lapped Foxlair, Sunway and Twister for five runs. Steve was riding fixed heels, and he was flying.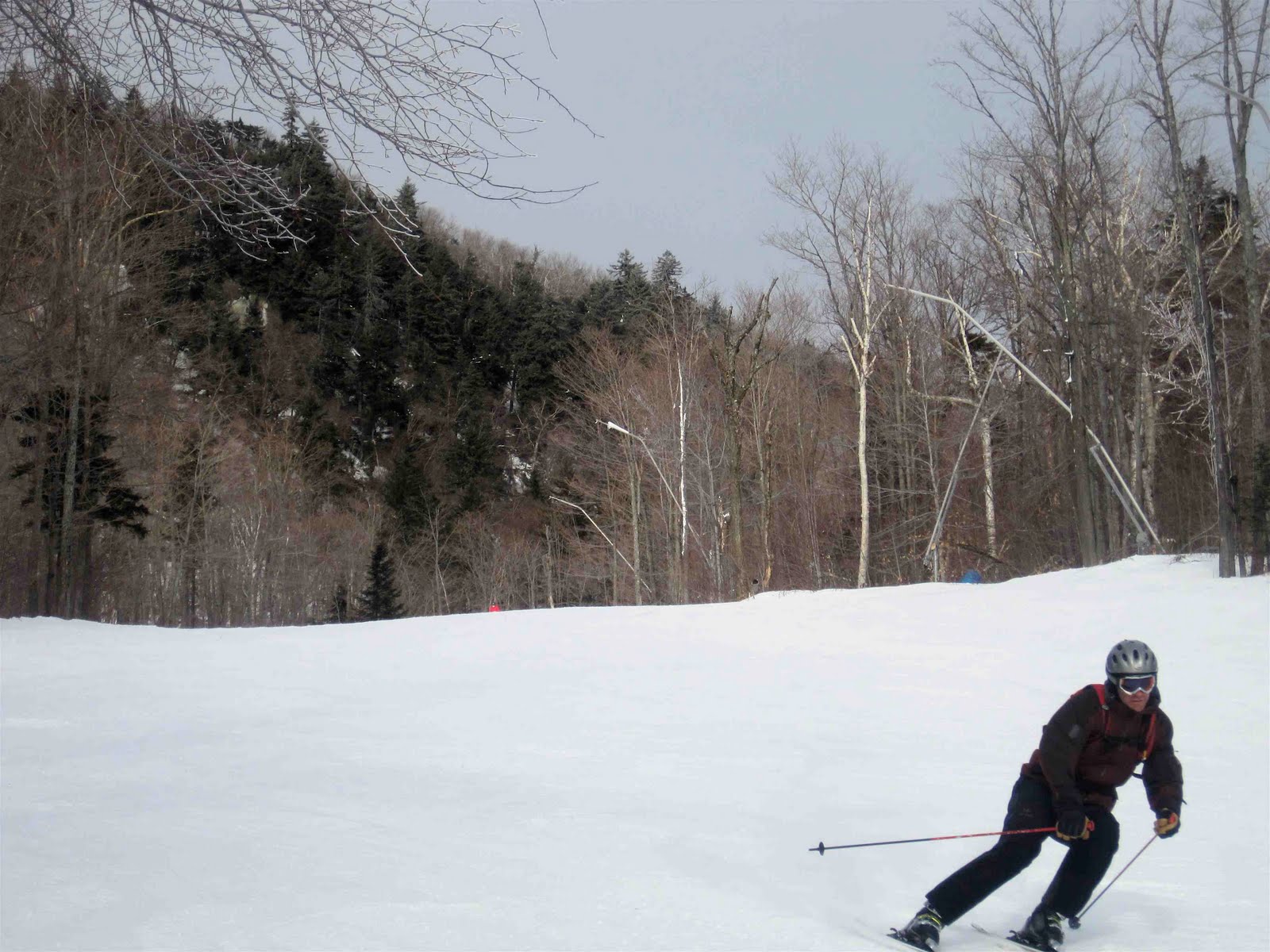 At 9:30, I connected with Jeff. He and Zelda and I headed from the Saddle over to the Dark Side. We hit Open Pit and Lower Steilhang. Lower had just opened with snowwhales, and definitely needed skier traffic. Open Pit rocked from the opening.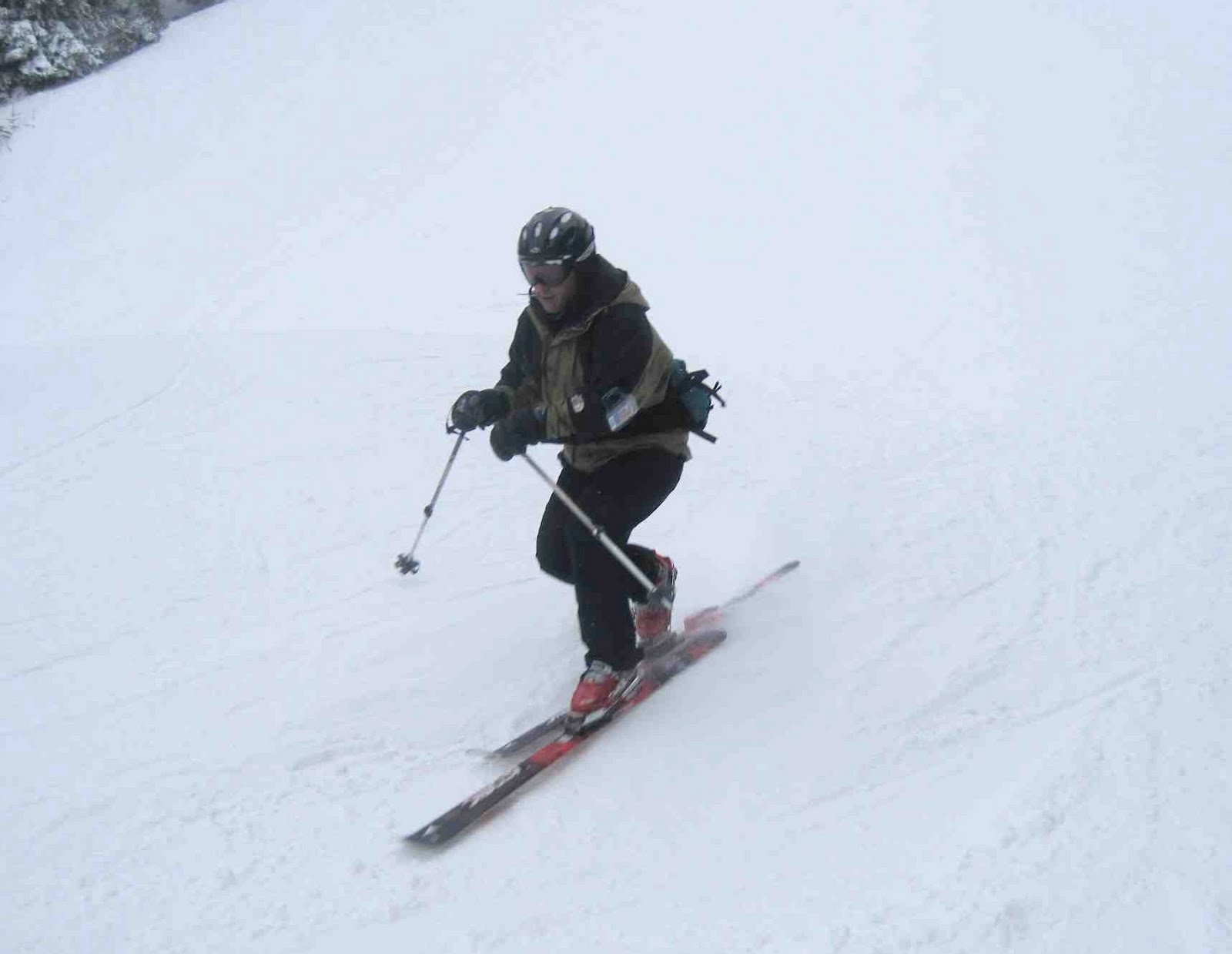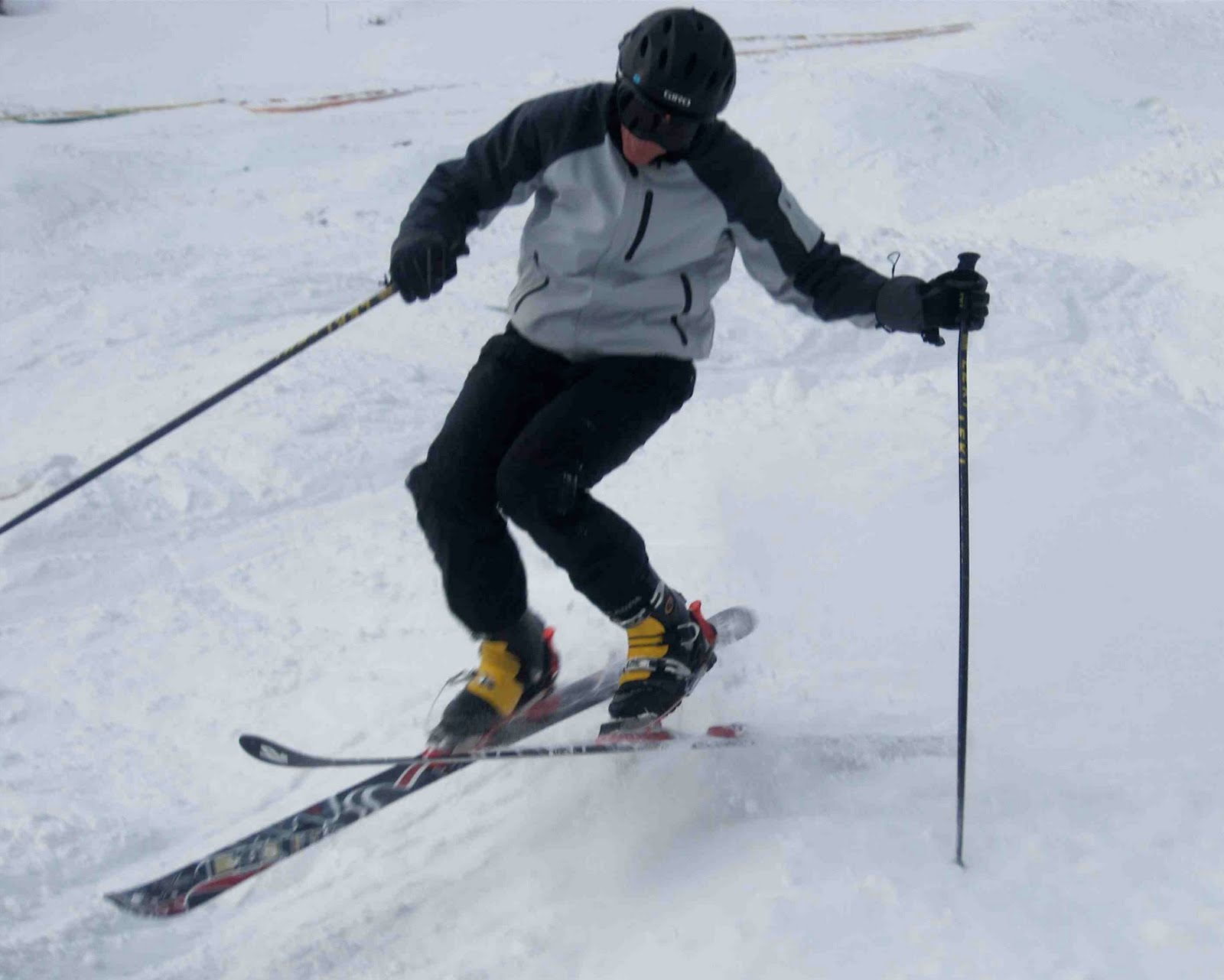 We headed to Rumor. "Not as good as yesterday." Still very good. No real ice even in the troughs, but no constant refills. After a couple laps we ran into EDeO, Pammy and the crew. They'd skied Whiteface yesterday, and had heard stories about all the fun on Rumor. Back we went.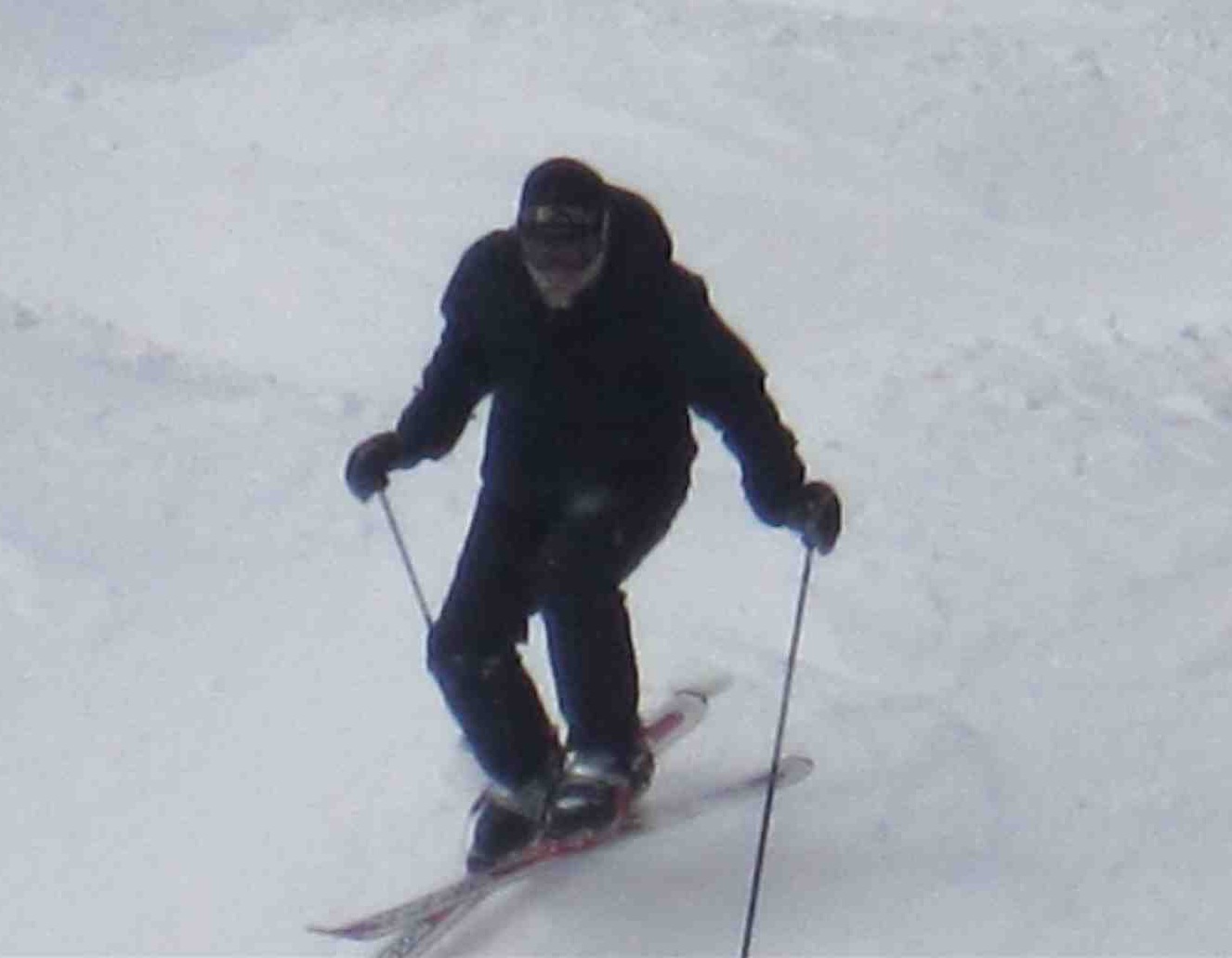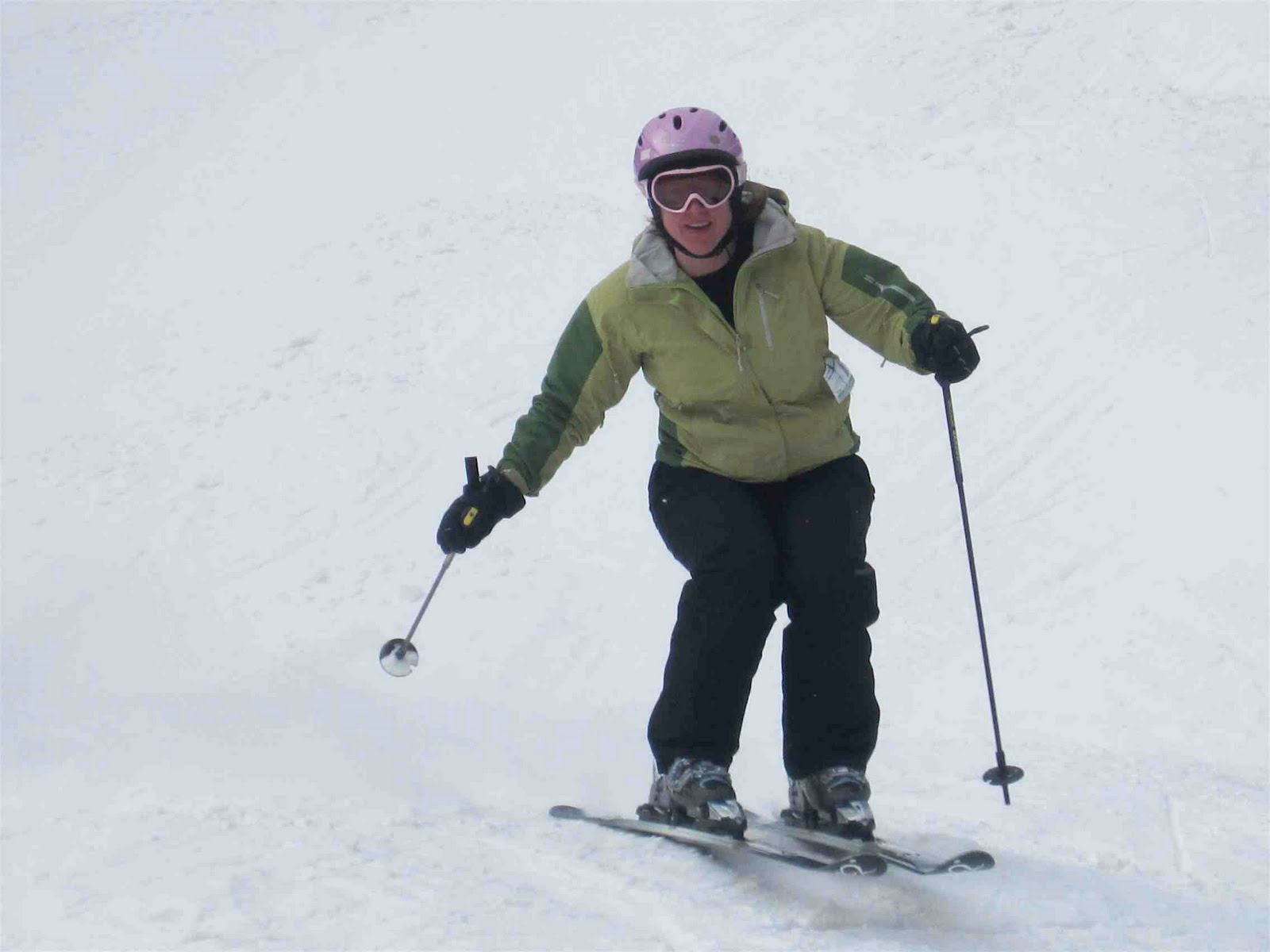 Snow across the DarkSide was surprisingly good, in the afternoon. Lower Steilhang did get "skied in" and had lots of loose. I stayed out of Hullabaloo. I wonder if Gore is reading NYSB. Yesterday we suggested it, and today there was an EXPERT warning at the top.
Snow on Lower Darby was super fast and carvable at the same time. Honestly I never skied anything like it. Not sugar, even finer, the slightest bit soft. Our reaction was borderline euphoria. I was surprised at the snow we found across all of the Dark Side.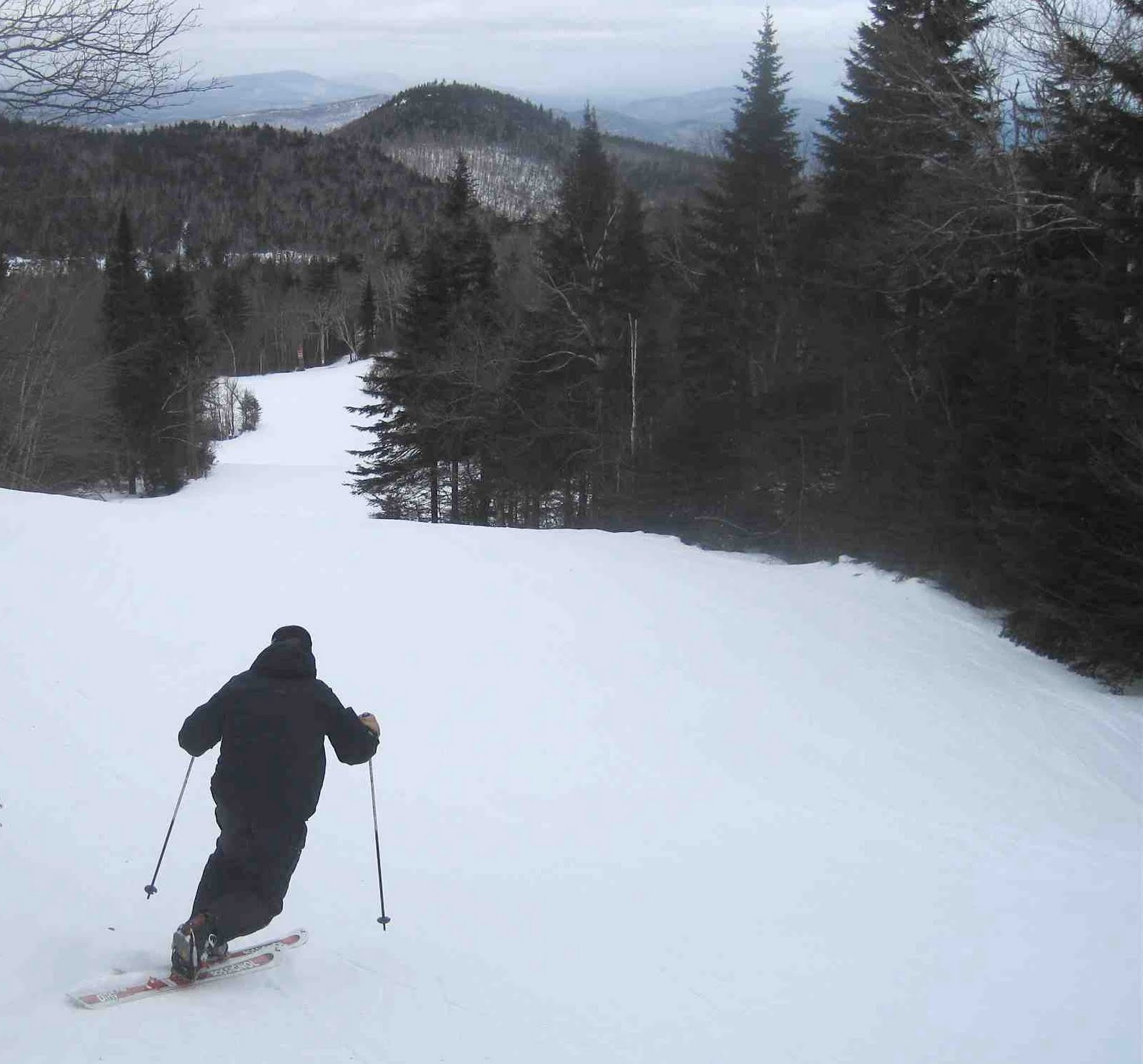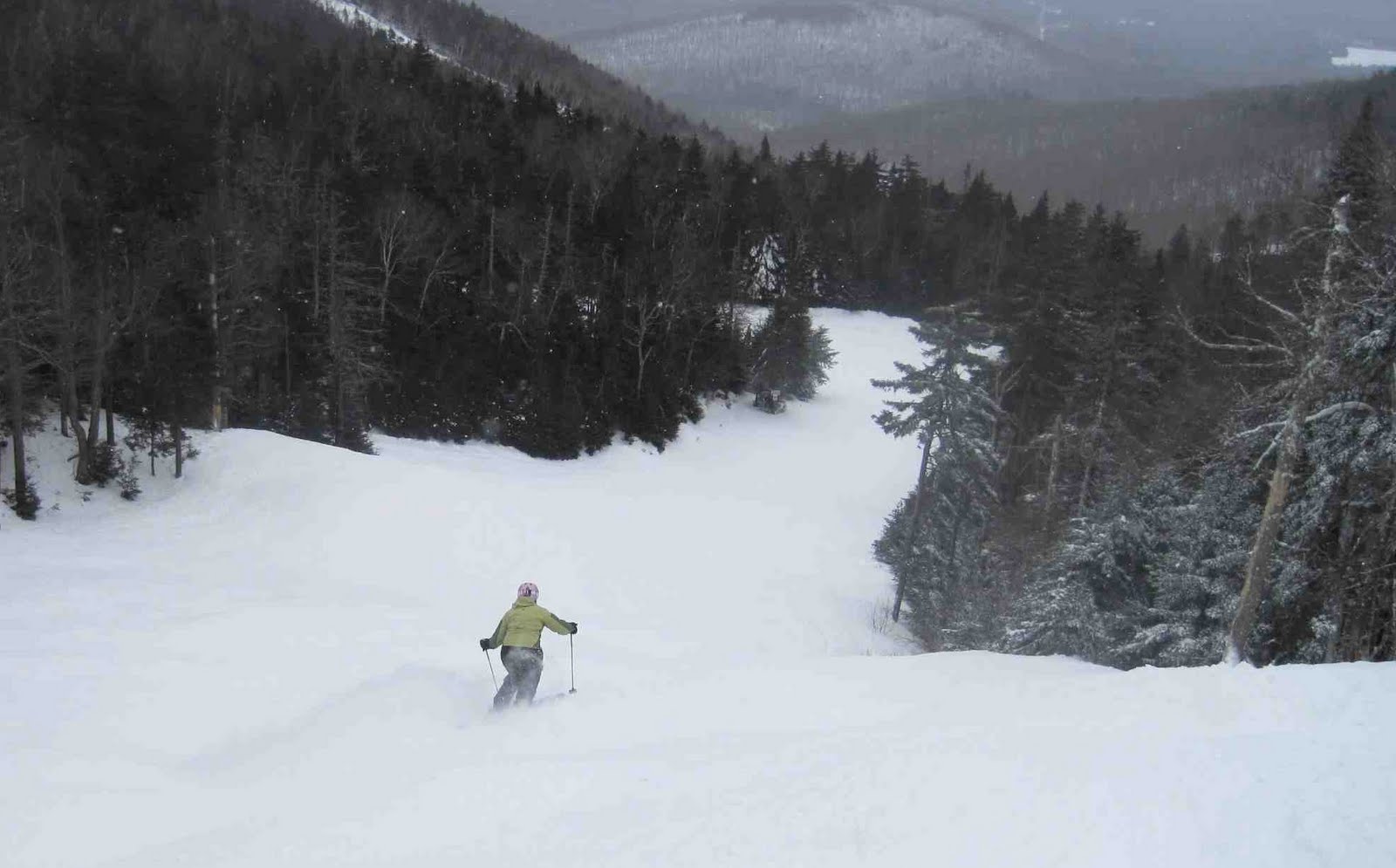 It snowed on and off all day, and everybody agreed that snow in the sky was better than bluebird. Pam said the day really felt like an adventure.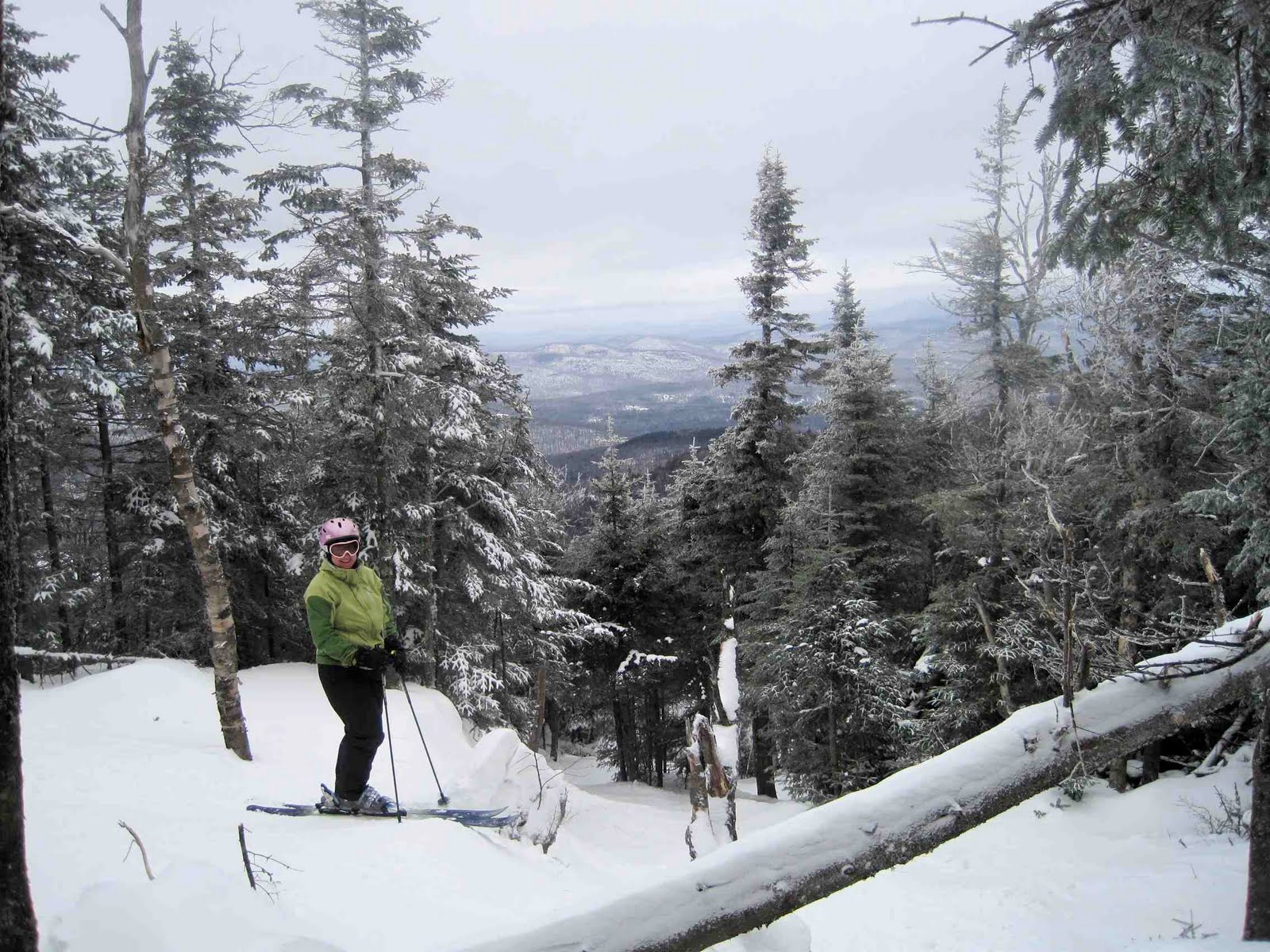 Valentines Day comes with expectations. Some are pretty hard to live up to. Every sweetheart wants to give and get the perfect gift. And northeastern skiers can't help but associate the day with the legendary storm of 2007. There was none of that today, but in this year, this was quite a day. I won't forget it.
I hope Zelda likes what I got her for Valentine's Day. I know I like what she gave me. The freedom to roam Gore's Summit, all day with EDeO and gang. It was exactly what I wanted.