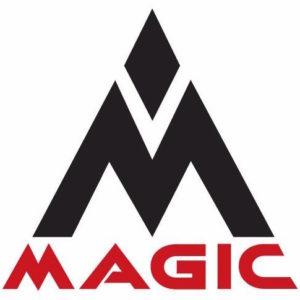 Over the last several years Magic Mountain has been transformed from a marginal business with neglected infrastructure on the edge of extinction into a ski mountain that looks viable for the long term. Back then, it seemed Magic's most valuable asset was its small dedicated following. Now, lifts and snowmaking, which were both in desperate need of investment, have been upgraded in a significant way.
The responsibility for this renaissance falls squarely on the shoulders of the new ownership group led by Geoff Hatheway, Magic's President and outspoken public face of the mountain. What follows is our interview with him.
---
NYSkiBlog: When did you start skiing? What was your first home mountain?
Geoff Hatheway: I started skiing when I was 3 years old. My family would make the 4-hour drive up to Vermont from New York. We had cousins who owned the Jamaica Inn and we would stay there until my parents bought an old salt box 1790 house about one mile up a steep hill outside of "downtown" Jamaica. The house had no electricity or telephone when we first started going up there. Just a generator that wouldn't start half the time. My parents and my brother and sister would sleep by the fire on those nights until we could get the generator started. We loved it.
We'd make the trip every weekend from Thanksgiving to Easter, and our home mountain back then in the 60s and 70s was Stratton with its Austrian ski school and flavor. We'd also ski Timber Ridge a few times when we were young with its one t-bar and occasionally we'd ski Magic. But we always had Stratton season passes growing up. I remember a trip to Mount Snow and being fascinated by the outdoor heated pool.
What did you do for a living before you ran a ski area?
I started out in the advertising business in the '80s working my way up the ladder to partner until the agency was purchased. I took that moment to explore more entrepreneurial new business ventures in the late 90s and 2000s in Voice-over-IP, ad/event marketing and social e-commerce.
When did you first ski Magic? When did you first think about acquiring Magic? What can you tell us about the partnership?
As I mentioned, we had skied Magic a few times growing up, but didn't ski Magic in earnest until around 2000, after the mountain re-opened from a forced closure between 1992-1997. Having started a family of my own, I had grown tired of our original home mountain and the changes there. I was looking for a change that fit the original feel of skiing when I was growing up.
My brother had skied Magic recently and was really excited about it from a skiing perspective. We gave it a try and fell in love. The terrain, the people who skied there, the laid-back vibe and focus on skiing. It felt like home, the way it used to be. It was highly variable from an operations standpoint, but when it was good, it was great.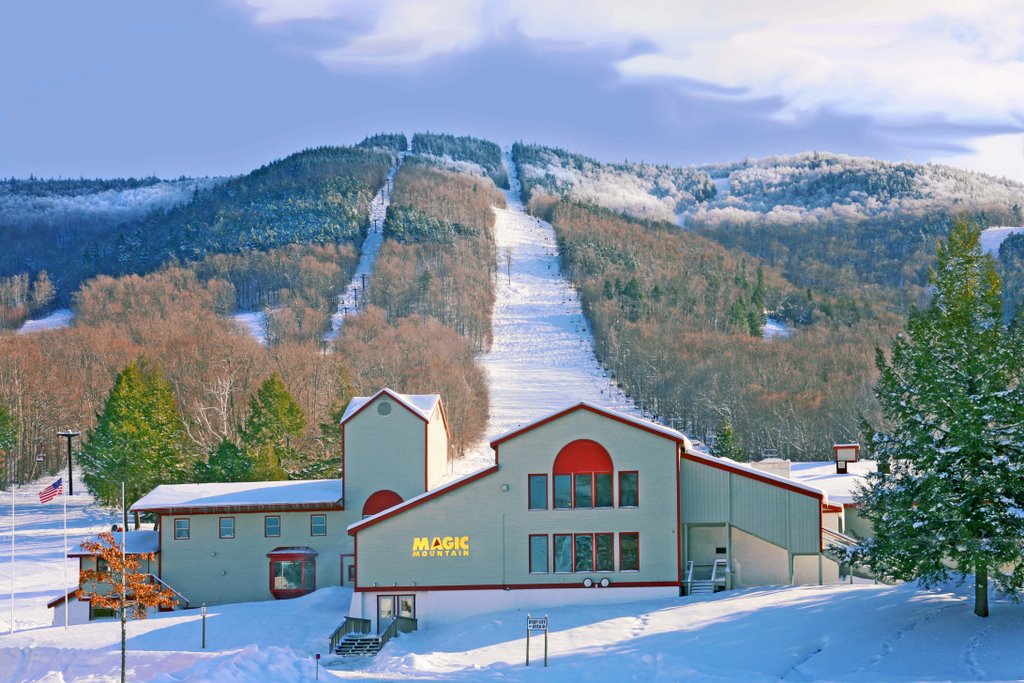 We became heavily involved as a ski family over the years. We were Alpine Club members and eventually I was on the board with a couple of boys in the race and freeride programs. Over those many trips up Red Chair, we inevitably talked about the improvements Magic needed to help keep it alive. It always seemed to be on the edge of survival.
In 2011 I began to help Magic with marketing and I dug into the business to better understand the obstacles facing Magic over the next couple years. In 2014, when a new operator took over at Magic, I became seriously focused on purchasing the mountain and putting it on a solid, sustainable footing with a successful and profitable operating model. At that time, another member of the complicated ownership structure asked if I'd be interested in a purchase of the mountain as they were concerned as well for Magic's future. This was personal to me, and I wanted to make it happen for so many who cared about her deeply and done so much for her in the past.
With a business plan developed, I then talked to other local Magic families who I knew were interested in becoming involved in a re-birth. I took the idea and opportunity to friends from my Dartmouth days with broad business experience and success. The risks were clear, but so was the potential based on our tightly focused strategy.
Capital was indeed required to not only purchase Magic but to get Magic to where it needed to be and we wanted to spread out the risk among the many. I put together a group of 16 investors including myself. From the beginning, it was my responsibility to operate and manage the company as managing member of SKI MAGIC LLC due to my practical hands-on knowledge of the business. I had only been in the industry a short time, but I had a vision for Magic and strong start-up business experience. Our members/investors provide me with great advice, consent and support for all the capital we spend to achieve our goals.
---
---
Wow. Leaving weather aside, operationally what is the biggest challenge running Magic?
Keeping capital investment as efficient as possible while improving and upgrading old, neglected infrastructure. It's a balance of right-sizing spending with the realistic size of the market opportunity. Ideas are a dime-a-dozen, and throwing money and chasing the next opportunity is easy in this business. Making sure everything we do supports our unique vision for Magic and where it fits within the ski landscape takes constant vigilance.
Matt Cote and his love for Magic are legendary in our world. In many ways he "worked for Magic" for years. Can you tell the story about how you came to decide to bring him on as part of your employee team?
I've known Matt for years as a skier and volunteer extraordinaire at Magic. He was a welder beyond compare and helped Magic with all kinds of snowmaking pipe projects over the years. He also had been part of the volunteer work force making Magic's tree skiing network what is is today. He's been part of the "Save Magic" crew which kept interest alive through videos and helped fund projects like painting the Red Chair well before SKI MAGIC came to life. He not only knew the mountain, but knew the culture. He combines both operational know-how and customer understanding so that everything we do on-mountain supports that customer vision.
It was a big learning curve for him in outside operations, but his passion for the place was also critically important. Having that global perspective on what Magic is about – now and in the future – was an important reason for bringing Matt on. He's emblematic of our entrepreneurial culture that is somewhat outside the industry norm. All our employees reflect a can-do, "whatever it takes" mentality and I am extremely proud and thankful for all they do. We are all learning this business and every day brings new challenges. We all feel a commitment to make Magic better for more people. Bill, Kerry, Travis, Andy, Craig, Becca, Griffin, Sharon, Don, Russ, Chuck, Mike, Brownie, Matt and so many more truly make Magic happen.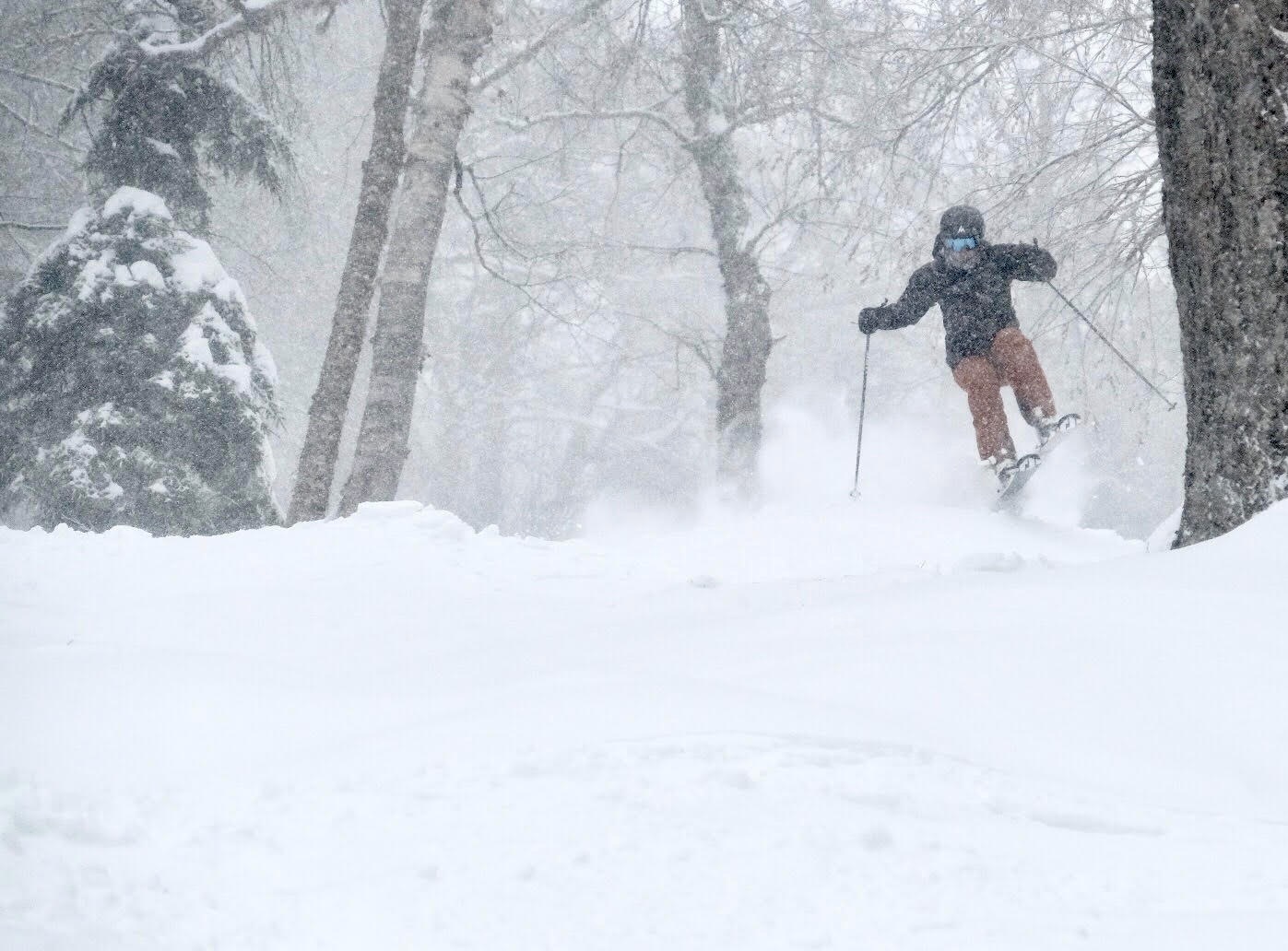 You, and by extension Magic, have made a name for yourself by communicating extremely well with skiers, and transparency is now part of the Magic brand. Is this a conscious decision made by the partners? How did this evolve?
Magic is a real, down-to-earth, authentic place. We don't pretend to be perfect. We offer a different experience without 100% pristine groomed trails or heated high speed six-packs. We are old-school, hard-core skiers and riders, who love to get after it on the mountain. We feel deeply connected to the sport and the fellow travelers who venture here. Our communications stem from the heart and soul of the place.
We respect the mountain and our skiers and riders too much not to tell them what really is going on. We are not perfect and neither is mother nature. This is a journey and our community is along for the ride with us – sometimes bumpy and winding – but always honest, real, and fun.
We truly respect and appreciate all the ski areas and resorts that make up this great industry. But we are also not afraid to speak our minds. Magic is fiercely independent and that may mean we don't always agree with the direction some players are taking this business. From time to time we may point this out, not out of malice, but because we care passionately and we want to be sure that more places like Magic can survive. As a whole we want this great sport to be more inclusive and grow.
From the outside it looks like you have the freedom to innovate. You've led the way in all kinds of things including embracing uphill traffic, limiting ticket sales, pass pricing and your response to the pandemic. Is this a conscious decision you made at the beginning?
Just who we are. We like to punch above our weight. But it's all about achieving our vision for skiing and riding for other like-minded skiers and riders and ski areas.
Do you turn to other GMs or ski area people to help you think things through? Who do you talk to about industry trends or operational decisions?
Our Vermont Ski Area Association, led by Molly Mahar, is very helpful in bringing our ski resorts together, creating opportunities to exchange ideas. I listen intently to great leaders like Steve Wright, Mike Solimano, Bill Cairns and Lindsay DesLauriers; however, I probably talk most often with Matt Lillard of Mad River Glen. We each provide updates on how we are doing and exchange ideas. We are definitely charting our own course here at Magic, but there are so many friends in this industry, willing to help out, including our immediate neighbors at Bromley and Stratton.
---
---
What can you tell us about your decision to join the Indy Pass? How has it worked out so far? What are the pros and cons of your participation? Having only four blackout days is somewhat unique and interesting to us. How did you decide to choose those days and leave Christmas open?
We are pro "Indie" and the Indy Pass was a pretty quick decision for us. It was an alternative to Ikon and Epic which really focus on core skiers and driving more visits to their major properties out west. Indy was much more inclusive with its low cost, regional focus, and spreading visits around with its 2 visits per resort limit.
Indy Pass has grown quickly and now makes a great add-on to our pass, but also to an Epic or Ikon pass! We are proud to have led the way, with 66 ski areas now on board. Our ticket price yield this year was lower than we wanted — a by-product of its rapid growth — but Indy Pass is making course corrections. In my view, Indy becomes our discounted value ticket bringing in added traffic while we maintain our normal online/ticket window pricing at an affordable, consistent price.
With our limit on daily ticket sales to keep crowds and lift lines down, we can't always accommodate all Indy Pass Holders, but advanced reservations let them know if there is space available. We only black out 4 ski days for Indy on MLK and President Weekend Saturdays and Sundays as those are typically the most crowded ski days in New England. We keep Christmas/New Years week open to Indy as there are more days to spread out visits and accommodate the traffic.
Tell us about recent improvements. What is going on with the Black Chair? The handle tow? Snowmaking upgrades? What else?
It's always constant improvement at Magic. From a lift standpoint, we focused on expanding accessibility to more young families by adding a new magic carpet conveyor lift and bring back the old beginner learning area. We are adding to this for '21/22 with a handle tow lift above the conveyor lift to access more advanced beginner terrain as a stepping stone for learning. New snowmaking pipe is also being added in that area for consistent, well-groomed learn-to-ski conditions from opening weekend to closing day.
In addition, two years ago we added the Green Chair, which gave advanced beginners and intermediates access to great green and blue trails without having to go to the more difficult summit. The beauty of this mid-mountain area is that it also has some advanced glades and trails. A little something for everyone!
For years the base to summit Red lift has handled the load, but we made a commitment to increase uphill capacity to the summit by replacing the now defunct triple Black Chair with a new-to-us Poma fixed-grip quad from Stratton that will effectively double our overall uphill capacity. While it has taken more money and time to install this lift up difficult terrain, the Black Line Quad will be a workhorse securing Magic's future while keeping lift lines to under 10 minutes on our busiest holidays in combination with the iconic Red Chair.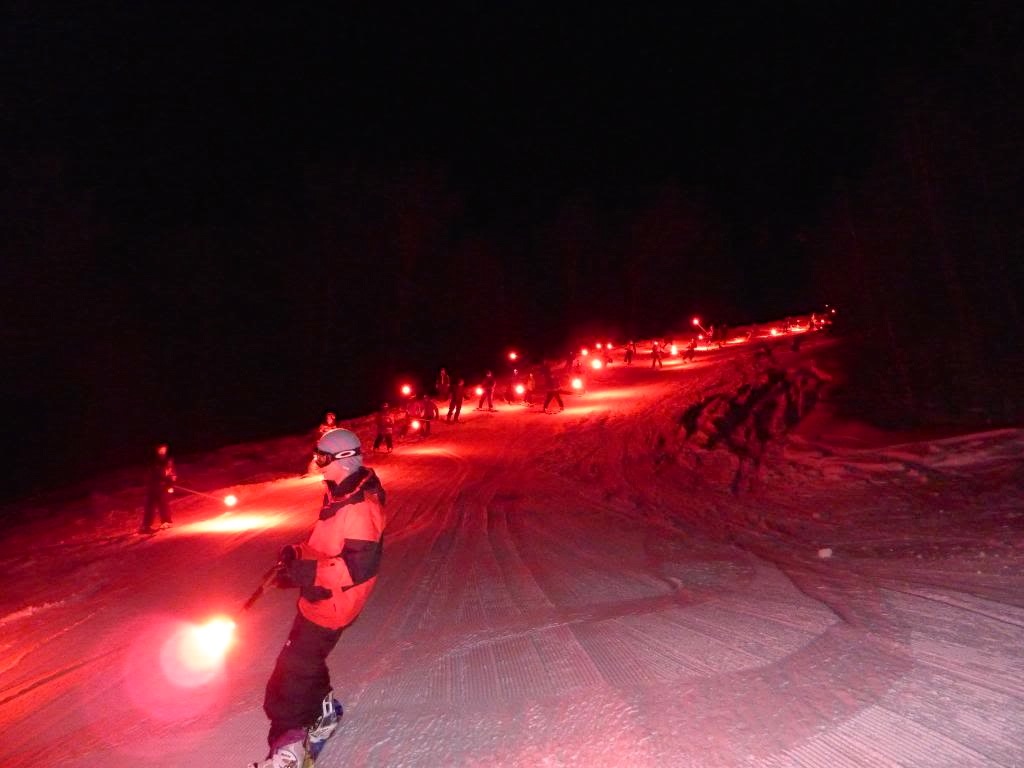 Snowmaking has been an Achilles heel for Magic since its re-opening in the late 90s. Much damage was done to the system when Bromley closed down Magic. But we've invested in bigger pump motors, new base area piping out of the pump house, replacing old snow guns with more energy efficient guns, and mothballing diesel air compressors with new, clean energy electric compressors.
We've taken Magic from 20% snowmaking of trails to over 40%. This year we move to 50% with repairs to Witch/Blackline and Vertigo pipes. Both East and West Side terrain will have plenty of snowmaking to keep everyone happy, while we let mother nature do what she does best on the rest, for that great combination of groomed and all-natural snow terrain.
Finally, the snowmaking pond expansion will occur over the coming year. A new dam will double volume and we're bringing online the new Thompsonburg Brook pump which will help refill the pond as needed. So don't let anyone tell you Magic doesn't have enough water to make snow. We do and we've never run out even as we've added more snowmaking terrain.
Assuming covid is in the rearview mirror next season, what changes at Magic and skiing in general will remain? What is the long term impact of the pandemic?
Magic après ski and Saturday band scene returns! But what will stay is an emphasis of online booking of tickets, lessons, rentals and some dining. What stays is our expanded outdoor food and beverage scene with our T-Bar addition which was a huge hit as well as heated tent with lodge take-out window.
You've been pretty outspoken about Liftopia and the bankruptcy, and so have we. What happened with Liftopia? Did you file to be part of the "settlement?"
Liftopia was a great partner of ours for years, but they betrayed our trust and failed to pay us for our ticket revenue sold on our website as well as their own Liftopia website. Now purchased by Skitude, the only way they say we can get full repayment of what they owes us is if we do business with them again.
So you stole our money but now to get it back we have to sign a two-year contract with the same people who robbed us? We tried to be patient with Liftopia so they could find the time to repay us as they promised. But in the end they forced us to settle for pennies on the dollar via California common law bankruptcy. Yet they could give us full restitution if we paid THEM! Needless to say, these are not people to do business with — either Liftopia (operating under new brand named Catalate) or the Norwegian company that bought them Skitude.
What surprises you the most about running a ski area?
Regulations. Regulations. Regulations. But, it is all worth it to see our ski community enjoying what this great mountain has to offer for generations to come.
Geoff thanks for the effort and good luck with next season and the future. You can be sure NYSkiBlog will be back on the hill.
You're welcome. See you then!
---
NYSkiBlog is joining with The Indy Pass to bring exposure to independent mountains.
This piece is part of our effort. For more information visit the Indy Pass.
---