My plan was a one way paddle from Cold Spring to Beacon. Ever since my son got his driver's license and we bought a third vehicle, I've wanted to take advantage of not having to return to my launch spot when I go paddling. Buying a tandem kayak was the last piece of the puzzle.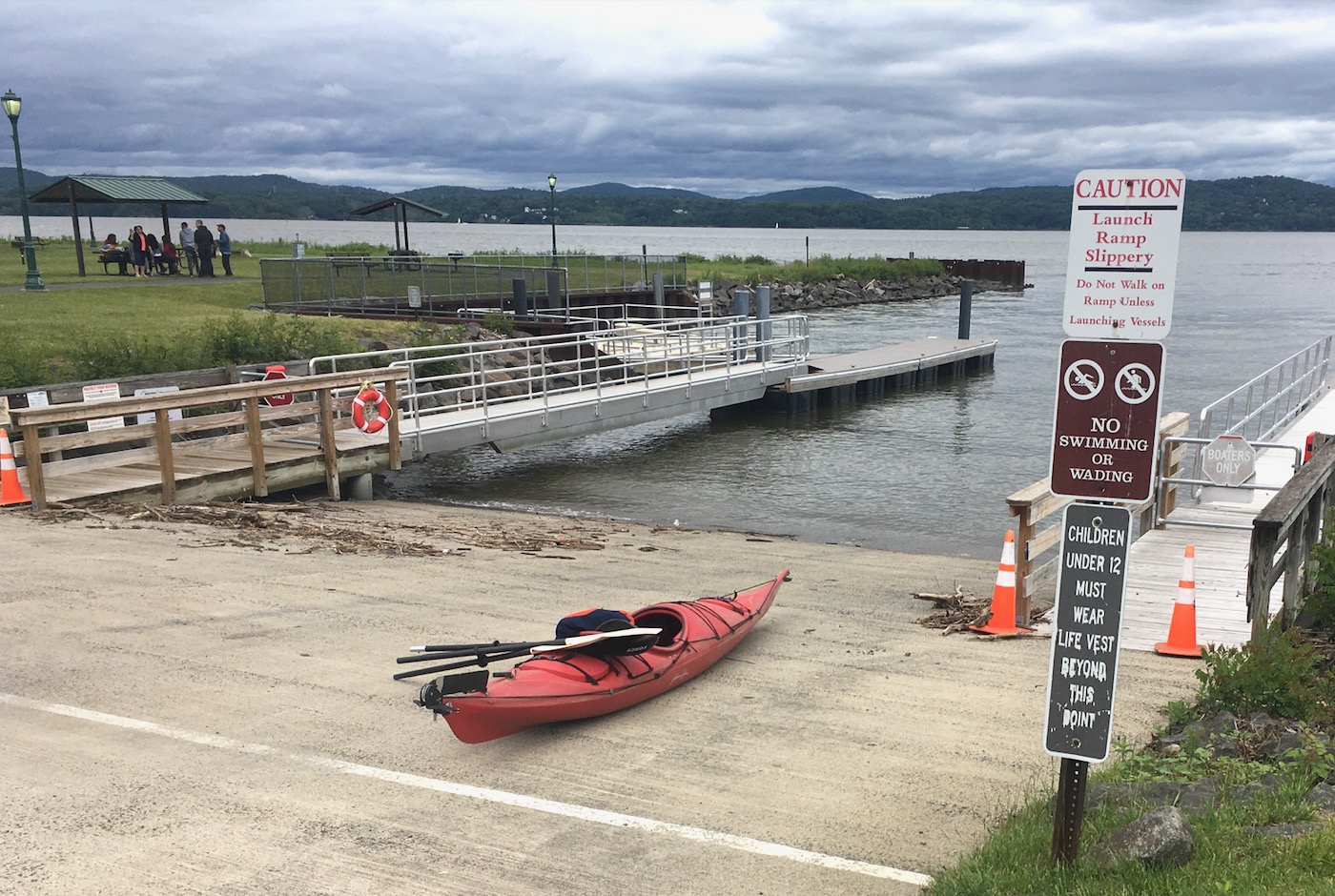 I researched my route, rearranged cars in the driveway so the two I planned to use were in the back and started gathering up gear. When it was time to load my tandem kayak, I went to find Junior to see if he was ready to help.
"Actually, I was gonna work on my assignment for my writing class that starts tomorrow" he said, unexpectedly. That threw me off.
"Why don't you take one of your other kayaks and go by yourself this time," my wife suggested. Well sure, I thought, but that totally blows up my plan. I couldn't really fault the kid for wanting to get ahead on school work, so I adjusted.
I loaded my red single kayak without any particular plan. It was sixty degrees but it was overcast and somewhat windy. I figured it might be colder out on the water so I changed into a long sleeved base layer and threw in an anorak in case I needed it later.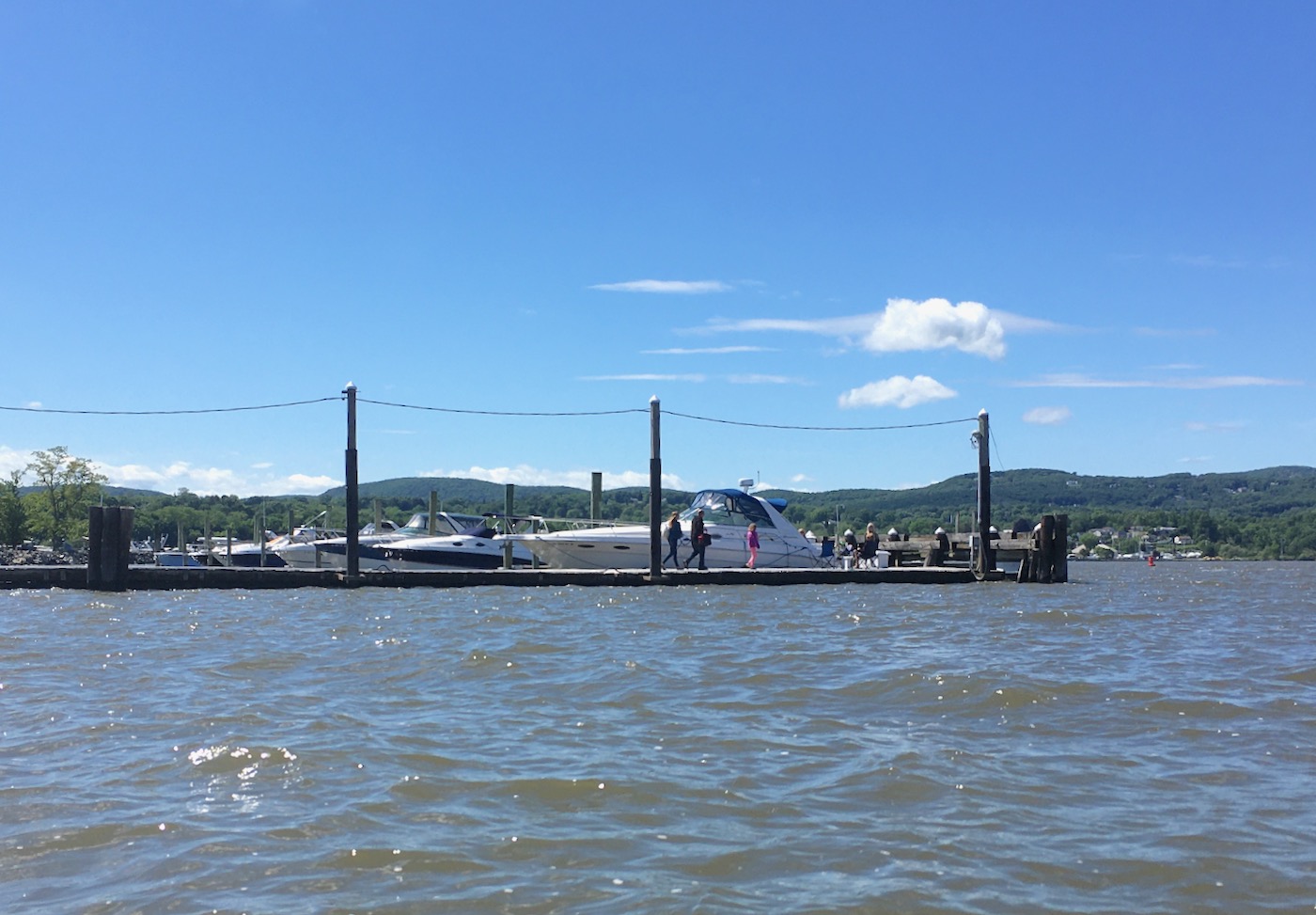 Once in the car, I decided to head for Nyack Beach, one of my favorite local spots. I haven't paddled from there in a couple years because the road to the river had been damaged and the state took forever to repair it.
There was a backup at the gate, not unusual this time of year. I got nervous when I noticed that every car was turning to go to the upper parking lot. When my turn came, I asked if I could go down to the beach parking. "No, sorry, it's full." was the answer. Stymied again, I made a U-turn and exited.
Luckily Rockland County has lots of options for launching a kayak into the Hudson River. I made my way back up the hill to Route 9W and drove north to Haverstraw Bay Park. I unloaded my kayak, got myself sorted out and launched from the park's big concrete ramp.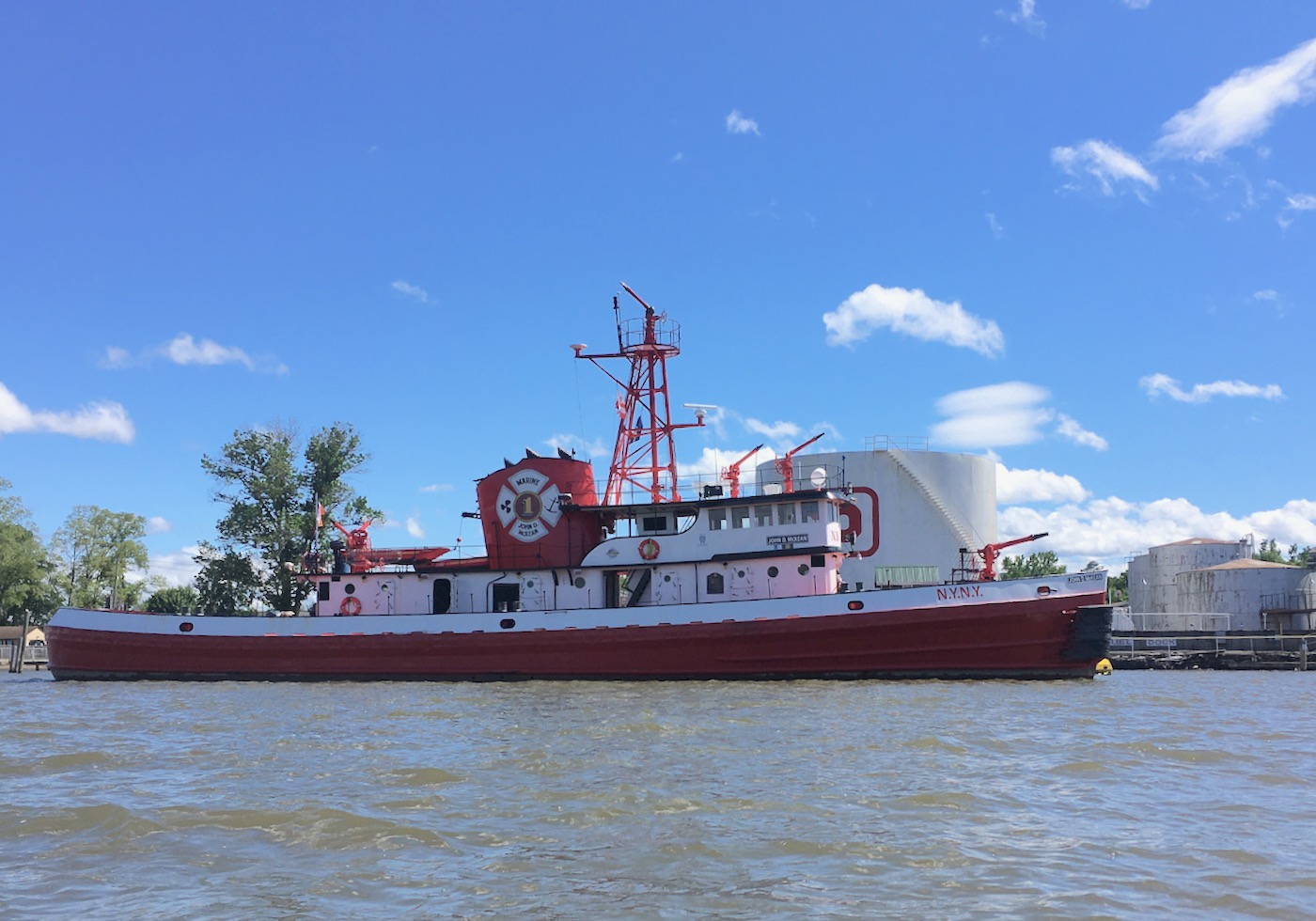 A couple of guys were backing their boat trailer down the ramp behind me so I cleared the area as quickly as I could. I looked around, still undecided where to paddle. It was still overcast and blustery. The river was its normal self, choppy and windy and flowing in a different direction than the tide charts said it should. I'd paddled this area before.
My eyes settled on the far shore. I'd never done a crossing in this area. It's one of the widest points on the river and on most summer afternoons it's packed with pleasure craft, tug boats and barge traffic going up and down the river.
It wasn't that way now. Compared to a normal summer day, the river was deserted, presumably due to the below average temperature and overcast sky. That's it, I decided. I was going to paddle across Haverstraw Bay.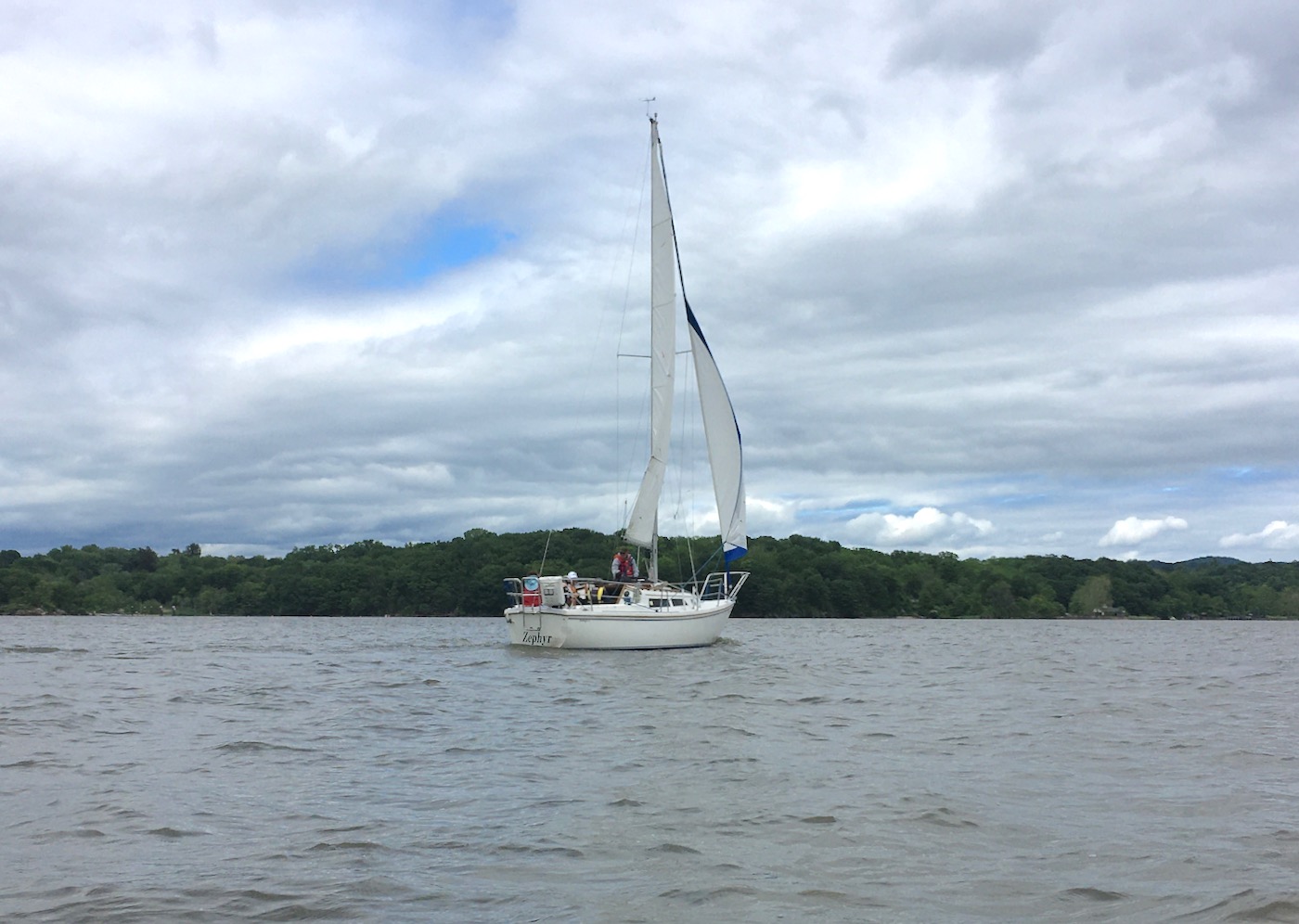 There was a consistent southwest wind blowing diagonally across the river. I pointed the bow into the wind chop and started paddling. It was a workout right from the start and paddling into the wind gave me a false sense of progress. I kept looking over my shoulder for traffic but there was very little on the Hudson at that point. A few times I saw a motor or sailboat off in the distance but nothing of concern.
I endeavored to set a good rhythm for myself. There's a zen aspect to paddling across open water. I got into my groove and kept at it.
About halfway across, my course intersected with that of a motorboat headed south so I stopped for a minute to let it pass. I'm pretty sure the right-of-way goes to the vessel with less horsepower but I've always found discretion to be the better part of valor in these things, especially since I'm never quite sure who can see me out on the water.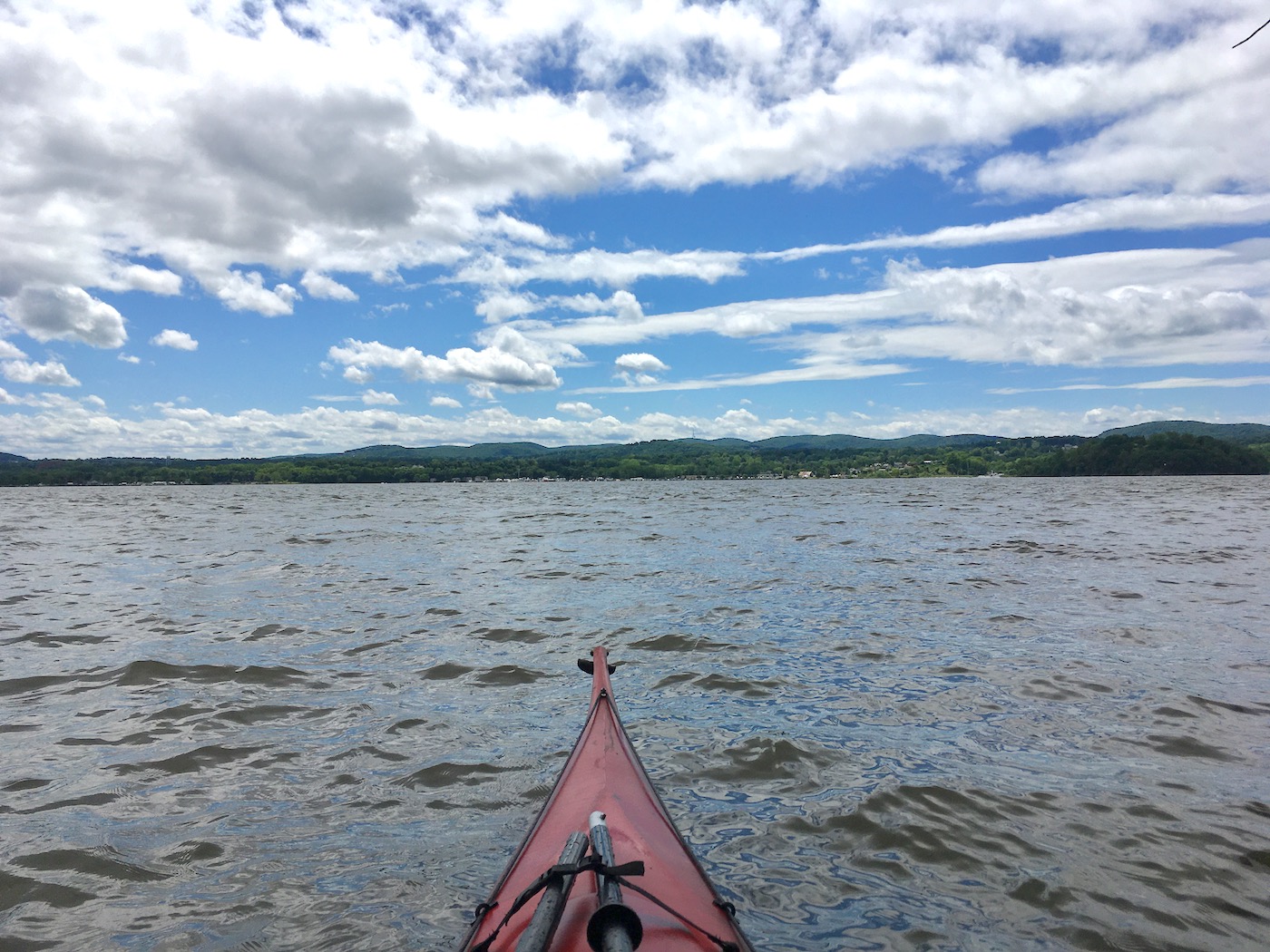 It was kind of cool to be out there in the middle, by myself. I looked north, south and west. I was nowhere near shore in any direction. I paddled on.
As I was getting closer to the eastern shore, I crossed paths with another vessel, a sailboat. I was sure they saw me this time because I got a wave. They passed close enough that I could read "Zephyr" emblazoned across their transom and could hear the elderly woman at the helm comment "You're getting a workout today." I nodded in agreement and kept on.
Soon after encountering the Zephyr, I made landfall on the Westchester side at George's Island Park. I parked myself in an eddy and drank some water while I checked out the rocky wooded shoreline. I used to live nearby this spot, years ago, when I was in my twenties. Back then I'd walked around George's Island Park but I'd never launched from there because I only had a small open canoe.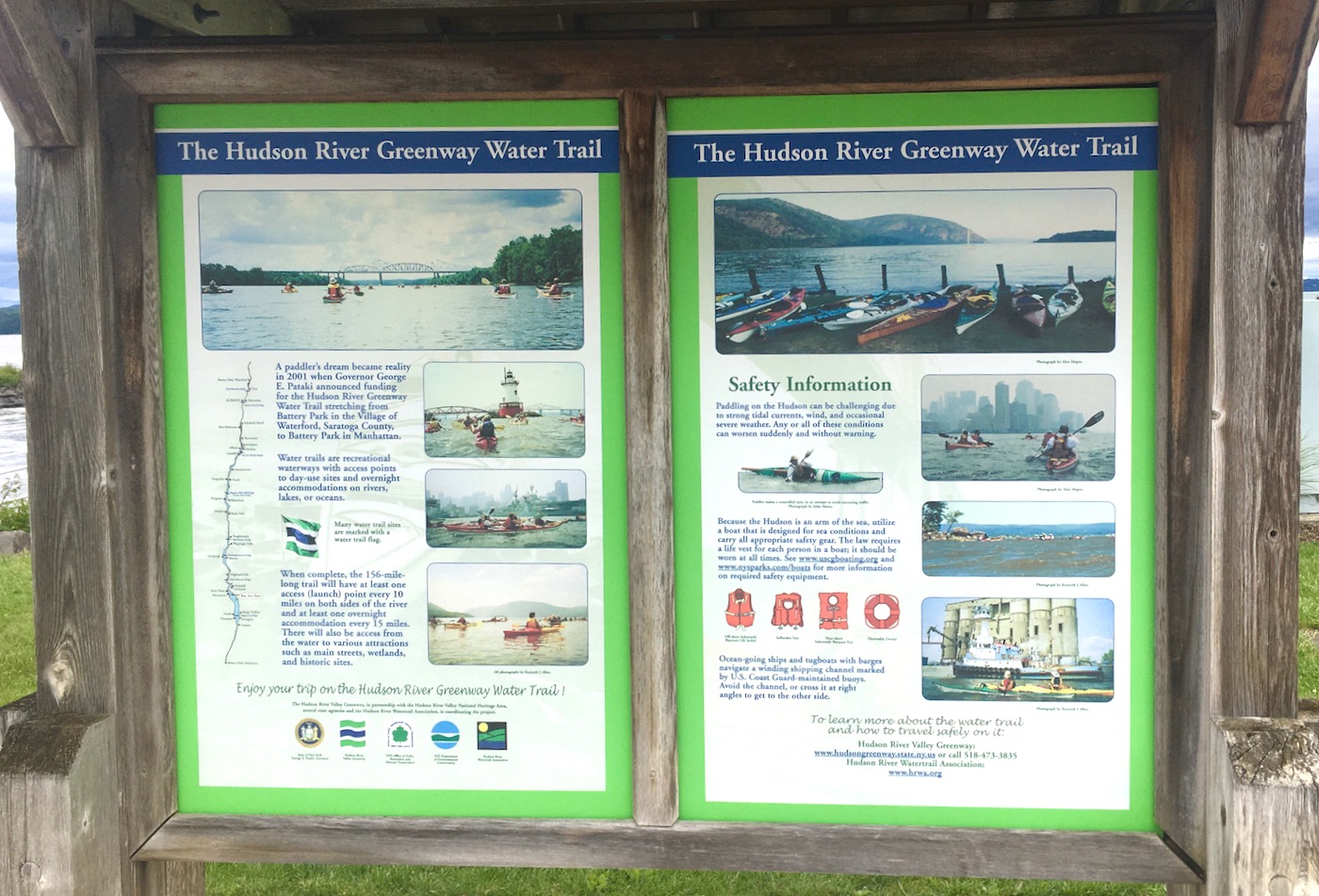 Looking around at the choppy Hudson, I felt like young Brownski had better judgement than he is usually given credit for. This was no place for a single seat canoe.
The trip back went more quickly. I angled my boat northward a bit and deployed my rudder to avoid getting pushed sideways. I aimed for the Stony Point Battlefield since it sticks out into the river a bit. Once I was close to the green covered hill where the battlefield is located, I turned south to cross some more open water toward where I'd started.
At some point during my trip the sun had come out and temps had improved enough that people were venturing out of the Rockland County marinas now. I noticed a couple jet skis behind me circling a motor boat in an attempt to jump it's wake.
I landed back in Haverstraw Bay Park a little less then two hours after launching. It wasn't a long day on the water by any means but I was pretty wiped out. I popped off my spray skirt but I didn't have to hurry to clear the ramp this time. I still had enough gas left to get my kayak back on top of my car. Considering my lack of planning it turned out to be a great little trip.