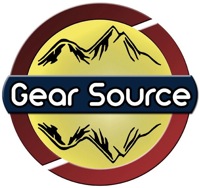 Last December, after a Top 10 powder day at Gore, Powderqueen turned me on to a new gear store in North Creek, NY – The Gear Source. They carry new and used gear and the prices are really good. I found a pair of ski boots for our 3-year old for FIVE BUCKS.
I skied Gore on January 8, and I had a tough day for gear. I didn't go into details in my report, but I think part of that tale is relevant here. There's a small nut that holds the bail onto the cable of my Targa G3 binding. Over time, that nut/bolt assembly worked it self loose. I found myself on Foxlair, right before the big curve, with only one ski attached. Not fun.
I made my way down the hill and into the Gore ski shop. They rigged up something that was probably workable. But it was late in the day, so I called it and headed into town. It surprised me that I couldn't find the part at Braley and Noxon – the recently upgraded and very well stocked hardware store in town. Then it dawned on me … THE GEAR SOURCE.
The owner, Jeff Palka, hooked me up. I think he may have snagged the part I needed off another binding he had in stock. Whatever he did, I was back on the hill in the morning.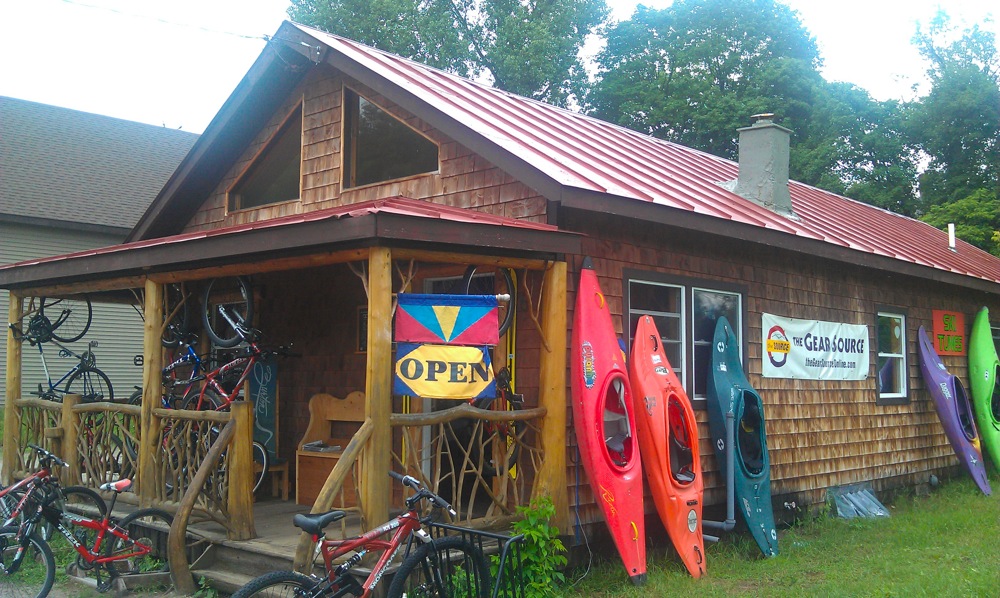 The most amazing thing was that he didn't want to charge me. I insisted. I NEED a store in North Creek that does ski tunes, and won't look at me cross-eyed, when I bring telegear in for quick repair. As a way to repay the service, we're giving him some exposure on NYSkiBlog.
---
NYSkiBlog: Jeff, when did Gear Source open?

Jeff Palka: It was October of 2008.

NYSB: Where is the store?

JP: Downtown North Creek on Ordway Lane.

NYSB: What are your outdoor interests?

JP: Tele skiing, running rivers and biking mostly.

NYSB: What is The Gear Source?

JP: The Gear Source is a unique outdoor store that carries a mixture of consignment products as well as closeout gear and rep samples. The goal of the store is to provide technical outdoor products at a cost that's affordable. We specialize in gear for backcountry and lift-served skiing, biking and climbing.

NYSB: Why/how did TGS start? Whose idea was it?

JP: TGS is modeled after my favorite outdoor store – the Gear Exchange in Burlington, VT. It's great going into that store and looking for a good pair of used tele boots or skis.

NYSB: What are peak times of year for TGS?

JP: Peak seasons are December to March and June to August.

NYSB: Do TGS product lines by season vary by season?

JP: In winter season we're a ski shop. We tune and fix skis in our tuning shop. On the floor, we sell skis, boots jackets, goggles – whatever you need.

In the summer the store turns to bikes and kayaks. We have a bike shop where we fix bikes and this year we are looking forward to selling some Rocky Mountain bikes as well as Blue Bikes.

It is also a place to come for all summer clothing or sandals.

NYSB: What makes TGS different?

JP: We have great people who work for us. Our prices are low and our service is second to none. It might sound like a cliche but ask around. You find that it's true.

NYSB: I did.

JP: We don't want to be a huge store specializing in everything. We get quality products in the store and sell them at a price everyone can afford. We help people to get outdoors and into different sports with the proper gear.  Without breaking the bank.

Last week we set a girl up with Scarpa T2 boots, new Voile Hardwire bindings and K2 Super Stinks for $300 total. She then bought a set of Black Diamond climbing skins for $50.00. It's a killer setup at that price. She's out there now, lovin' it.

NYSB: What are the challenges in running a store in North Creek?

JP: North Creek is a seasonal town. In off months, business is slow. We've got to micro-manage cash flow, keep overhead down and know what will sell and what won't. I suppose these challenges are the same at any other retail store.

NYSB: Where do you think North Creek is headed? Are you anticipating a strong positive impact from the Gore Interconnect?

JP: I think the Interconnect will be positive for business. North Creek has been a sleepy place for a long time, so its nice to see some buzz in the air.

And … I do think the skiing will be killer on the new terrain. North facing so it will hold the snow. From what I've seen up there, it looks like tree heaven.

NYSB: I did explore the Ski Bowl last summer and it looks like there are some nice trees shots on both sides of the liftline.

Care to comment on any of big issues at Gore right now …. snowmaking, parking, anything else?

JP: I work Patrol up at Gore. Gore has a core group of employees that care a great deal about the mountain. Sometimes people from the outside don't see the full picture. Ski mountains are expensive operations to run. New revenue streams are always needed. Is paid parking is the right one or not … I don't know. As far as snowmaking, some days its good and some days is not so good. You can get that at any mountain.

NYSB: What do you want locals and visitors to know about TGS?

JP: Before you go buy online or go to another store, come in and check out our stock. 90% of the people who come in are amazed at our inventory. And they usually have a good time in the store.
---
The Gear Source
6 Ordway Lane
North Creek, NY 12853
518-538-7834