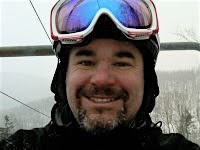 Jeffrey Moeckel is the outspoken leader of the movement to convince Gore management to rethink paid parking. He's put this issue in the public eye and in many ways Jmokes has become the face of the issue.
After talking to him, it's clear to us that he loves Gore, and wants to see the mountain thrive. Our interview with him follows.
---
NYSkiBlog: Jeff, how long have you been skiing Gore?
Jeff Moeckel: I've been skiing Gore since 1994 when I moved here with my wife from Massachusetts. I was looking for a local, friendly mountain with some great terrain. Gore fit the bill.
NYSB: How many years have you been a passholder?
JM: Ten years – since 2000.
NYSB: Why did you chose Gore as your home mountain?
JM: Originally it was proximity to home in Saratoga. Then it was about the local feel, the friendliness, the fact that it was state run, the challenging terrain, those little idiosyncrasies like having to "cloud out" if you were skiing the top… the High Peaks double… it just had a groovy, throwback feel.
NYSB: How many passholders are in your family?
JM: All of us (wife, 2 kids) although my 5 year old son doesn't quite count yet…
NYSB: How many days a year do you ski Gore?
JM: 35, maybe 40 days a year. Every chance we get.
NYSB: Can you estimate the amount your family spends at Gore?
JM: Including lessons, food, the occasional beer, locker rental, etc. maybe $2000 annually.
NYSB: You must be underestimating. We spend $1800 on passes alone and there are three of us. What other mountains do you ski?
JM: Religiously??? My wife and I go to Tremblant just about every year for about a week. I try to get up to Stowe, Smuggs and Jay once a year. I get out West about every other year … this year it's Jackson Hole, Targhee and some of the Utah areas. I've skied just about everything in the Northeast (VT, NH and Maine) but I haven't skied the Catskills yet.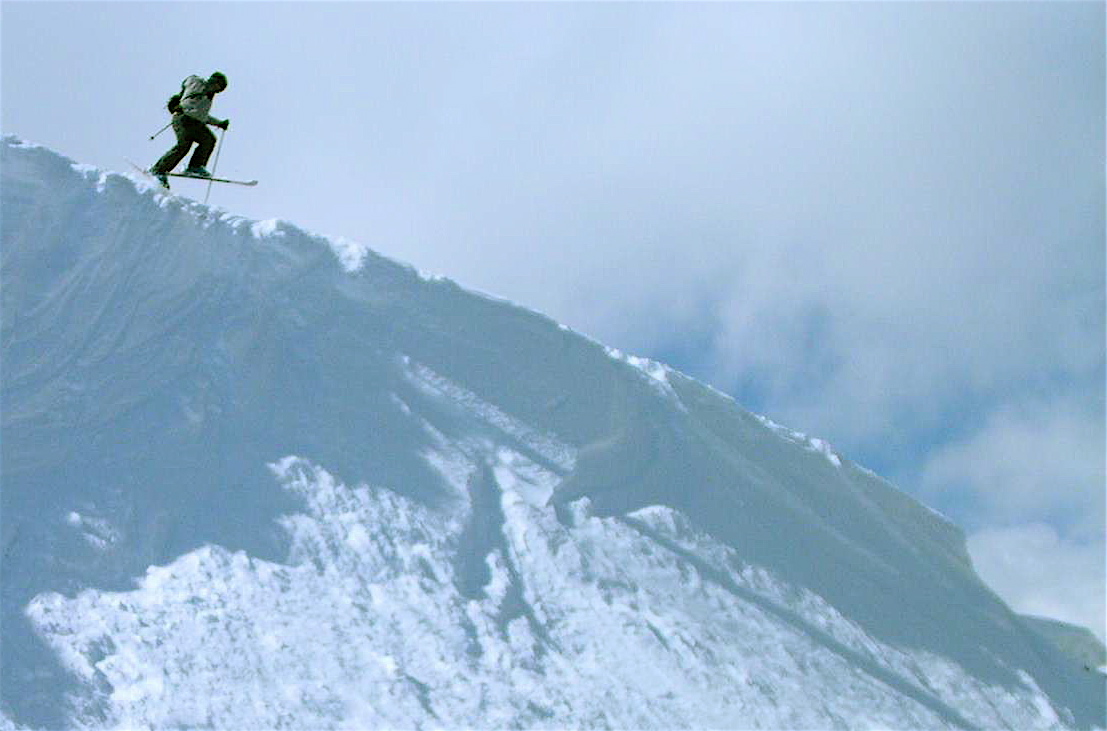 NYSB: What are your favorite things about Gore?
JM: Tough question…great cruisers like Showcase and Twister. Great fall line skiing like Hawkeye and Chatiemac. Super steeps like Rumor and Lies. The funky front four off the High Peaks double. Epic glades like Dark Side, Tahawus, Double Barrel when it's open.
NYSB: Sounds like you like the whole damn mountain.
JM: I do. Most of all I really like the "feel." I consider myself a local even though I live in Saratoga. Someone from North Creek called me out on that once, and I guess they were right.
Gore really is a skier's mountain. To me that means incredibly diverse terrain. You can always find an empty trail even on the busiest days. I also know so many people that I'm constantly running into friends on the hill.
And I like the fact that it's run by the state. As a taxpayer I feel a strong sense of ownership and pride in the product that is usually available. You just don't get that "feel" skiing most Vermont areas … sure Mad River, Smuggs and Jay … but outside of those I really don't get the vibe I'm trying to vocalize.
---
NYSB: Outside of the parking issue … if you were the GM of Gore what would you do differently?
JM: I've met with Mike and I think he's a good guy. As I said on my Facebook Group, on Skiadk and other forums, I think Mike has a gag order from ORDA. He's under incredible pressure to operate a big business on a shrinking budget. He's trying to increase revenue any way he can.
I think the real culprit here is Ted Blazer and the rest of the ORDA board. I've emailed the guy more times than I can count. He refuses to answer some basic questions and pushes those questions downhill to Mike. Does Mike always answer? Absolutely not. If I were the GM, I'd be a much better communicator explaining as much could, without getting fired.
Why is the paid parking so much more substantial then originally stated? Why has snowmaking been so poor? Why don't we have a half pipe? What ARE the "subtle changes" to paid parking that you've mentioned? Why is the ski bowl expansion is so critical to the long term success of Gore? He's not getting his message out.
---
HR: Explain your opposition to Paid Parking at Gore.
JM: Get comfortable. First and foremost, the paid lot is substantially larger than Mike stated back in July. In an email to me he specifically said 25% of the upper lot would be paid. If that's 25% then I picked the wrong day to quit sniffing glue.
Second – why does Gore have nearly 3 times as much paid parking as Whiteface? We've got the same number of skier visits and 3 times as much paid parking.
Third – when I ski with my kids and my wife stays home, I like to leave early and park close to avoid having to walk far with two little kids in tow. I can't do that now. Now I park in the back half of the lot (or in lot D or E) and walk with my kids, and all our gear, through a nearly empty "premiere" lot where I used to park for free. Mike said parents could drop their kids in "short term" day care, but that's never been fully explained.
Fourth – I pay taxes in NY State so I already pay to park there.
Fifth – it rewards the people who have the extra cash to spend. They can sleep in, knowing full well they'll get rockstar parking. We save every penny to pay for our passes.
Sixth – it's just flat out wrong. Name another ski area where nearly 1/2 of their main lot, occupying the entire space from left to right, is reserved for those with an extra ten spot.
For those of you who are golfers…imagine having to pay an additional $10 to park close to the clubhouse. Same dynamic, you have to lug your clubs to your cart, but if you wanna pay ten bucks more you can park real close so it's not as much of a hassle.
And with all of Gore's other shortcomings … lackluster snowmaking, no half pipe, limited mid-week lift operations … this is even harder to swallow.
---
NYSB: Why do you think this issue has resonated with Gore skiers?
JM: I think a lot of the Gore loyalists have the same feelings I have for the mountain.
NYSB: What kind of comments are you hearing from people on your Facebook Page and through backchannel PMs?
JM: Most are what you would expect … dump Pratt, rampant profiteering, no respect for passholders, etc. I think a lot of it is reactionary.
NYSB: What has surprised you most about the effort you are leading?
JM: I expected the negative backlash. I'm surprised by the lack of activism from a "grassroots" stand point. I started this Facebook group and I've been vocal because I feel very strongly that this is just wrong. I think the majority of skiers feel the same way.
But very few skiers have gone much beyond joining a the Facebook group or slapping a sticker on their helmet. I guess I'm calling out Gore skiers out…if you disagree with paid parking let Mike, Ted, and Betty Little know about it. You can find their contact info on our webpage. Tell the news media and the ski press how you feel. Don't shrug your shoulders say "oh well, nothing we can do about it." This is a big deal.
---
NYSB: If you were given the task of raising an additional $80,000 from a new revenue source, how would you do it?
JM: Well … I'll suspend my disbelief and assume that parking will generate $80,000 this year. I don't see it, but for the sake of argument, let's use that number.
How about I quadruple that? I'd take over all of the concessions from Centerplate, and take 100% of the profit instead of whatever percentage Gore currently gets. I know the argument … how do you run a restaurant? A bar? What about the employees? I bet running a restaurant is a cake walk compared to running a mountain. Keep the employees that are already there.
Here's another idea … Gore has maybe 300 lockers at $250/year rental fee. That's $75,000 in revenue with absolutely no overhead that currently goes to Centerplate.
If Gore would simply own and rent the lockers, the mountain could clear $80,000 much more easily than trying to do it with parking. There's almost no overhead with the lockers. You'd get zero pushback on it. And how much liability is there in renting lockers vs. running a parking lot??
Combine that revenue with the bar, all the food concessions, ski and snowboard rentals? That's some serious cash.
NYSB: Are you going to be a Gore passholder next year if paid parking continues? If it doesn't?
JM: Most likely. I'm a glutton for punishment. That's sarcasm Harv. But yeah, I'll be back. I just want Ted and Mike to listen. After all, I pay their salaries.
NYSB: Jeff, thanks for the time and the straight talk. I really appreciate it.
JM: Thanks for the help getting our side out there. See you on the hill.
---
Facebook Page: Skier's Against Paid Parking @ Gore