Jamesdeluxe and I were invited to attend the MLK day press event at Belleayre, in Highmount, NY. I'd never been to Belle and definitely wanted to ski New York's mountain in the Catskills. We were hosted by the gregarious and energetic Tony Lanza, Belleayre's Mountain Superintendent, the top guy on the hill.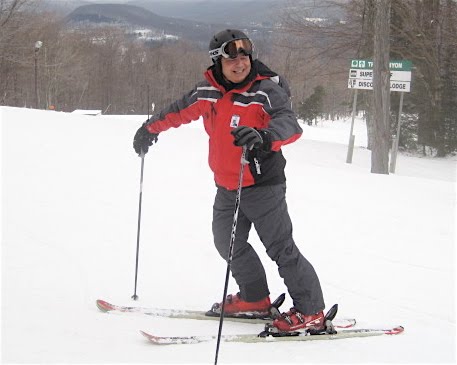 The day started with breakfast in the Long House Lodge, which is situated at 2500 feet, strategically positioned between Bell's lower mountain beginner terrain and the upper mountain. Tony is extremely proud of Bell's lower mountain terrain and led about a dozen of us, through the gentle and well groomed terrain.
Later in the morning we got up top. Bell is known for a leaving a good selection of trails bumped and there were some nice bumps on Winnesook.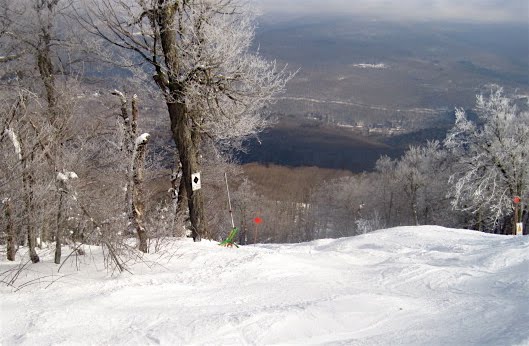 Yahoo was also in great shape. Bumps were large, the pitch was steep and even late in the day, surface was still very carveable without any real trace of ice.
Highlight of the day had to be the runs we took on Cathedral Brook. Belleayre has an ancient army surplus vehicle they affectionately call "The BEAST." They use it in the afternoon on selected weekends to haul snow riders over to the terrain on the east side.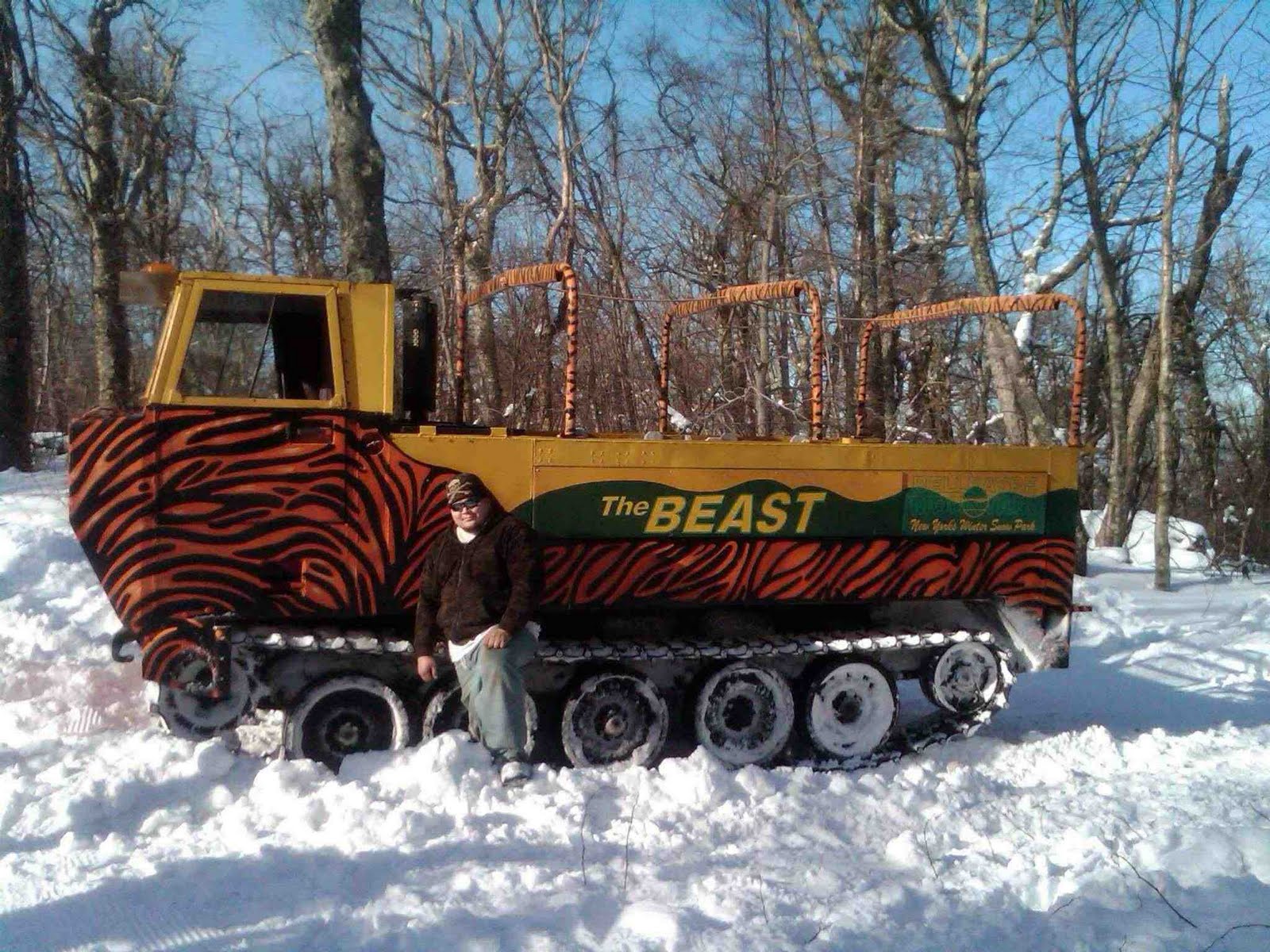 The Beast is the mechanical equivalent of a firebreathing dragon. It's basically a tank, that has a pickup truck type body. As far as I know it's the only "catskiing in the catskills." Nice paint job too. Ultimately the Beast delivered us to Cathedral Brook.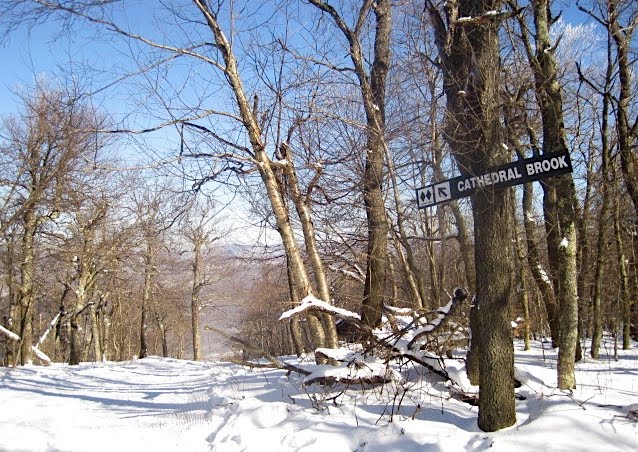 In the all natural conditions on Cathedral Brook, I was in my element. Nice medium sized bumps, good pitch, and none of the extra firm base that is characteristic of heavily trafficked manmade snow.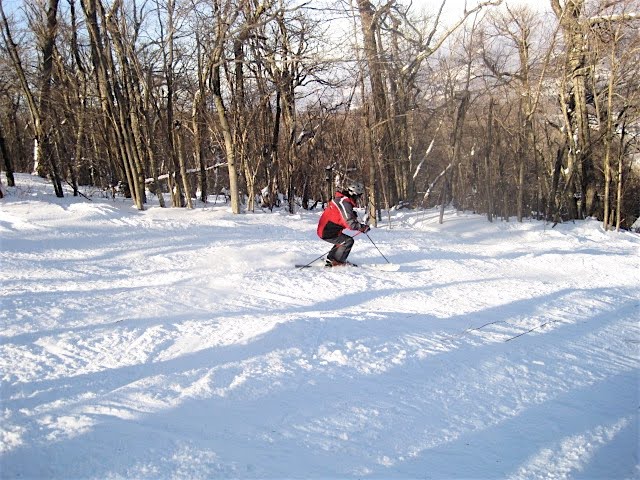 After lunch we skied with Donny Boyce. He's an enthusiastic, highly skilled ski instructor who led us through the best Bell had to offer. The afternoon was a blast.
Bell's a mountain with a lot of potential. A 2000 foot base elevation. Good natural snowfall. Nice terrain. Underutilized tree skiing. And management that works hard to ensure that all levels of skiers are getting what they want. I'll definitely be back.