There's an old adage in the ski business: lack of snow in backyards yields a lack of skiers on the slopes, even when conditions are good. But since almost no one has a backyard in the city, this season's snowfall totals didn't hurt attendance at The Diamond's first annual Ugly Sweater Party and Caravan Trip to Plattekill Mountain.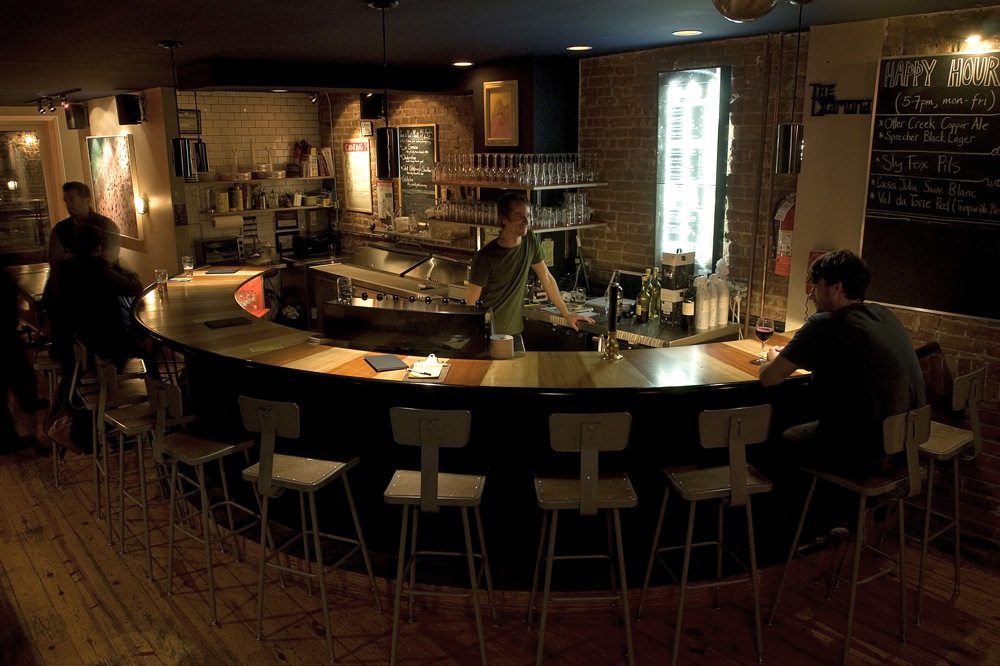 Despite disagreements about whether my own green fleece qualified for $2 "ugly" beers, the fete was an unqualified success. With Aspen Extreme on the projector and party-goers lining up for the shot-ski, we spent Saturday night getting "ready" for our ski trip in the morning.
We treated a litany of party rituals as sacrifices to Ullr and if the forecast turns snowy for the remainder of the season, we'll be happy to take full credit while sidestepping the blame for the season so far.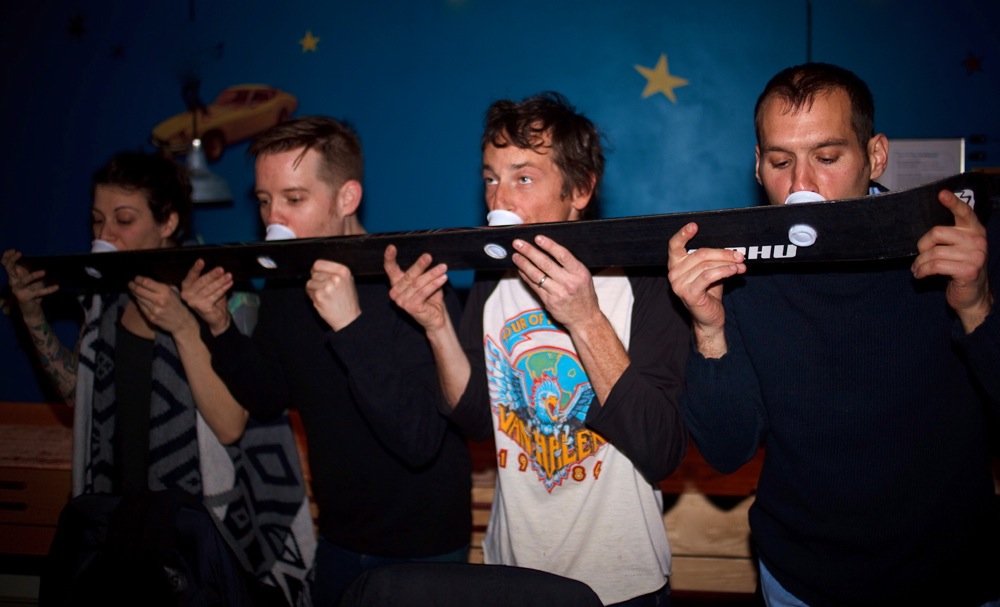 My own merrymaking was cut short, as I had promised free ski tunes as party favors. The Old Red Gondola kept me company until I realized that it was getting pretty late, and I was the driver for the trip to Plattekill early the next morning.
Early Sunday morning, I hit the snooze button a few times, but eventually we got on the road. We arrived in Roxbury and saw that Plattekill had kept their Motel 6 style promise: "we'll leave the snowguns on for you." Blockbuster was being buried in a man made snow-icane. The rest of the mountain looked good too, and we were ready to start ripping.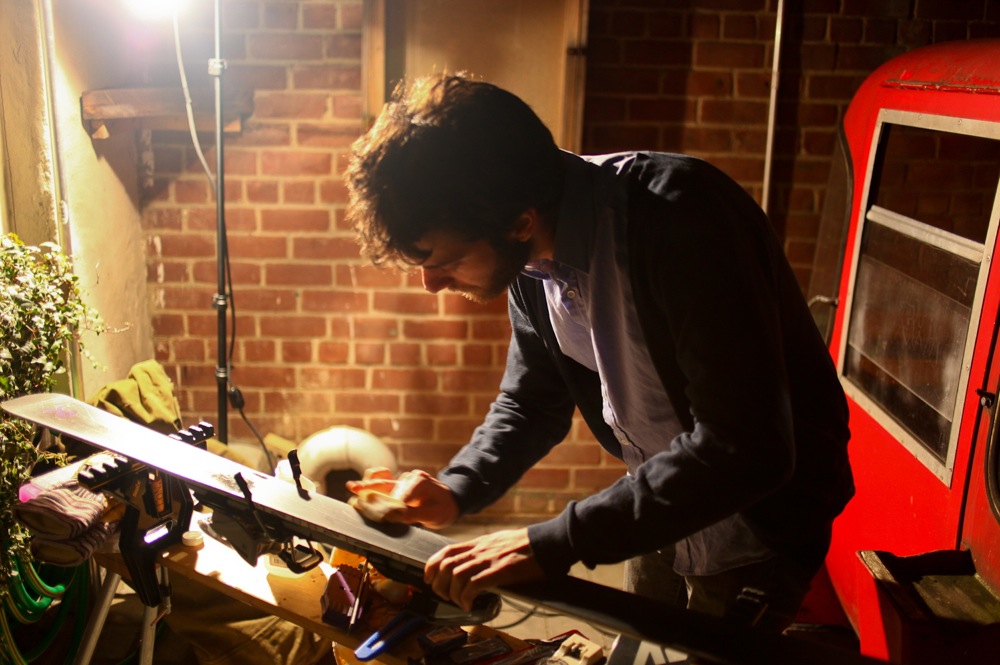 We took a few runs off of the triple to warm up. Powder Puff and Sundown were skiing well, but we couldn't wait to tear some tracks into Plattekill's signature steeps.
Our crew lapped Blockbuster for a few hours skiing it from every angle — under the guns on skiers left, wide turns the middle, and pushing our luck on the natural snow all the way on skiers left. At ten degrees the snow was super smooth, giving you the confidence to push it on the steepest pitches. We were all grinning, and glad to have made the trip.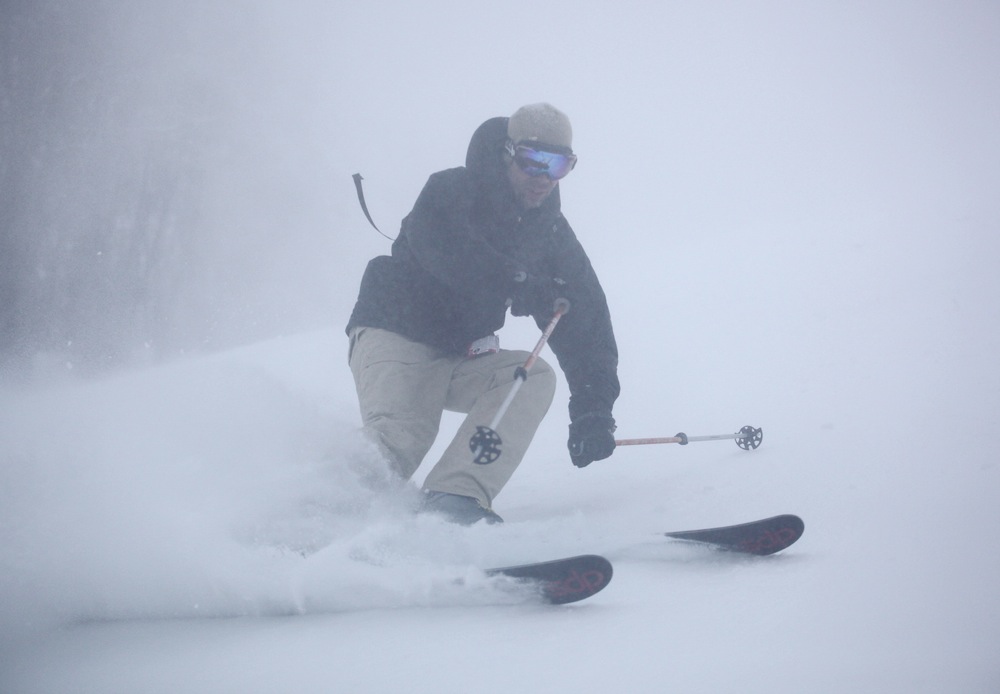 As the clock rolled towards four, we gathered at the bar to relax, have a beer and look out at the hill. No one wanted to go home. But like the Beastie Boys, we weren't retiring from skiing, but just taking a few days off. Sometime you gotta fight and other times you gotta go!