I hadn't been to North Creek since mid-January and two things surprised me — the lack of snow on our stoop and the extent of cover on open terrain at Gore. It seems clear that management has decided to make snow on open trails, and put aside, for now, thoughts of further terrain expansion. After skiing today, I think it might be the right call.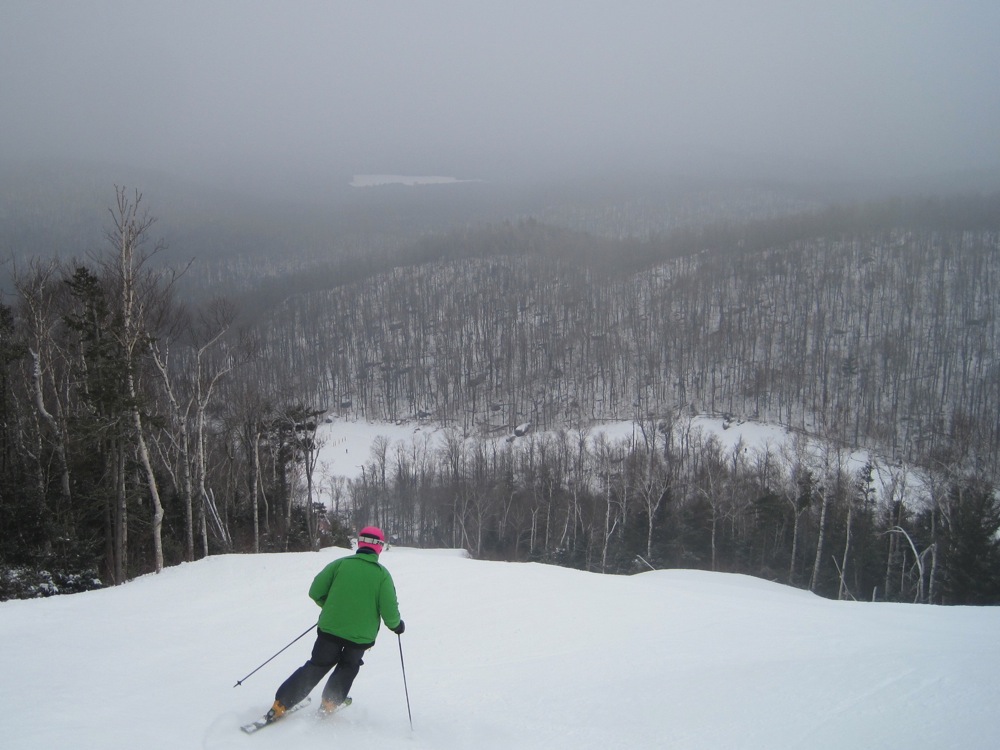 Underneath everything there's a very firm base.  Most trails had enough loose snow on them to make turning fun and those with intermediate pitch or recent snowmaking were fairly "quiet." And then there was Uncas; guns on all day, swales, frozen goggles, a little gak, and some really fun bumps on the steepest sections.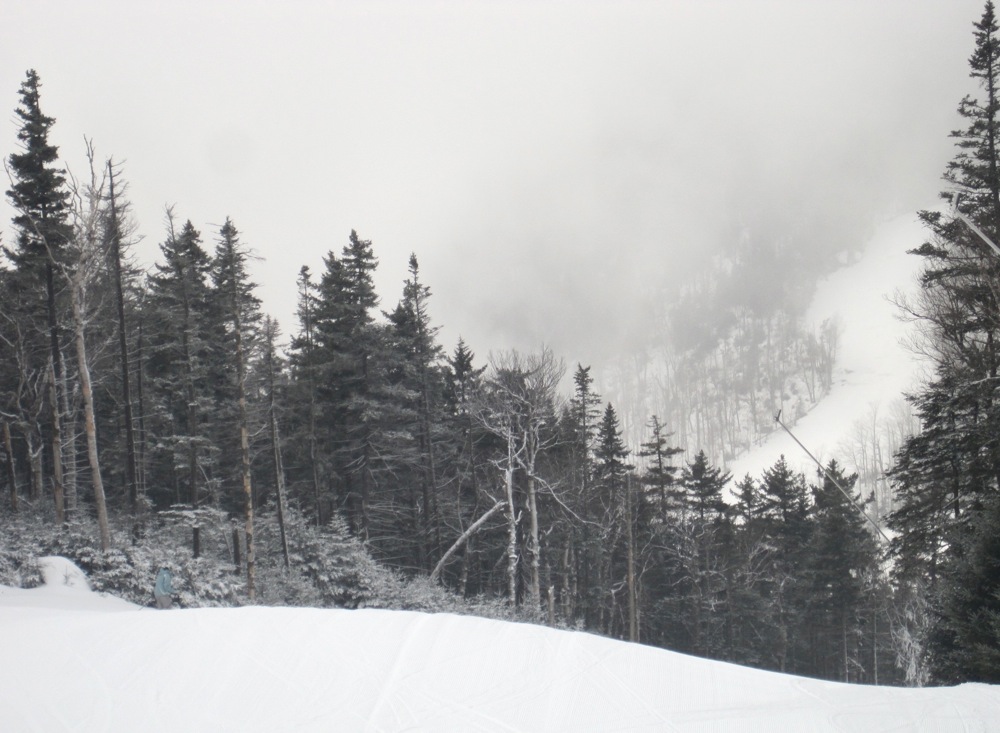 X and I lapped Uncas and Topridge first. It was hard to imagine anything skiing better than Uncas, but on principle, we eventually headed towards the summit. In the morning ski report, Straightbrook trees were listed as open. I knew any tree skiing was going to be challenging, but I wasn't leaving Gore today without skiing the officially open trees.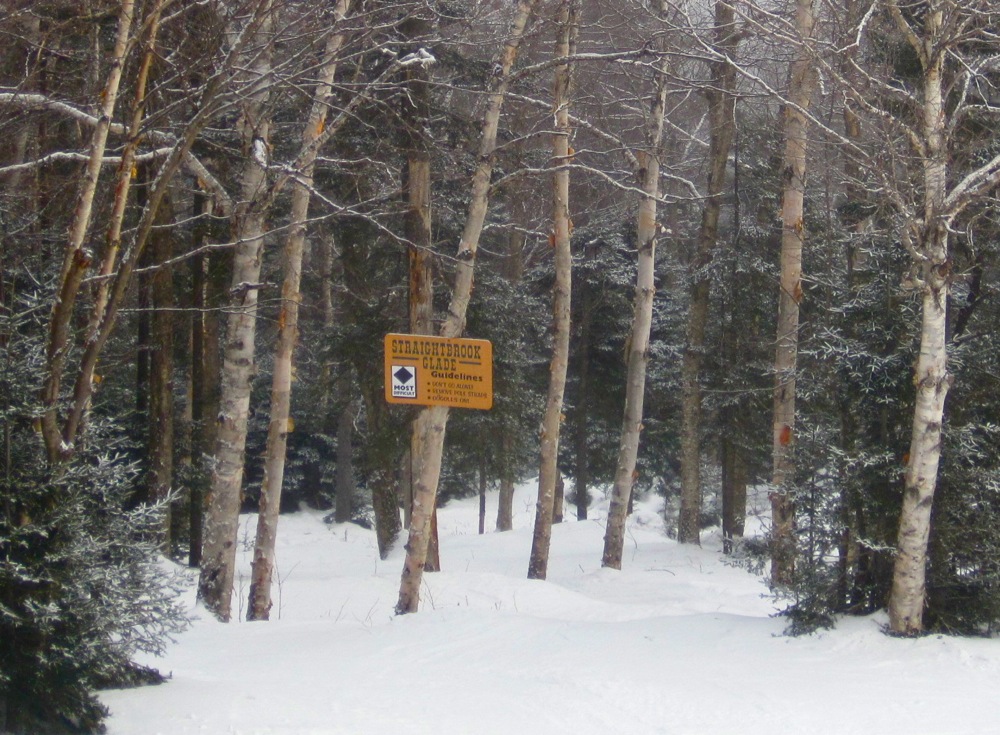 One positive impact of this season is that I seem to be charging harder on all kinds of surfaces. After runs on Hawkeye and Lies, I jumped onto Chatiemac, which was 100% ungroomed and au naturel. It was tough skiing, and entertaining at the same time.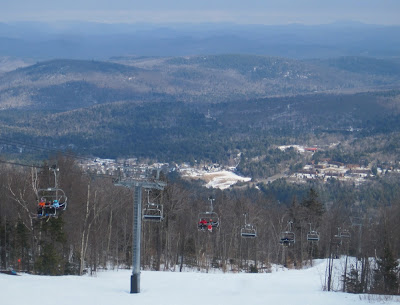 I take a lot of pictures and often take shots that I've taken before. The view from Topridge and the shot down the Dark Side lift line are examples of images I shoot over and over. I've taken the photo above, many times, to remember my first entrance into the trees in a season.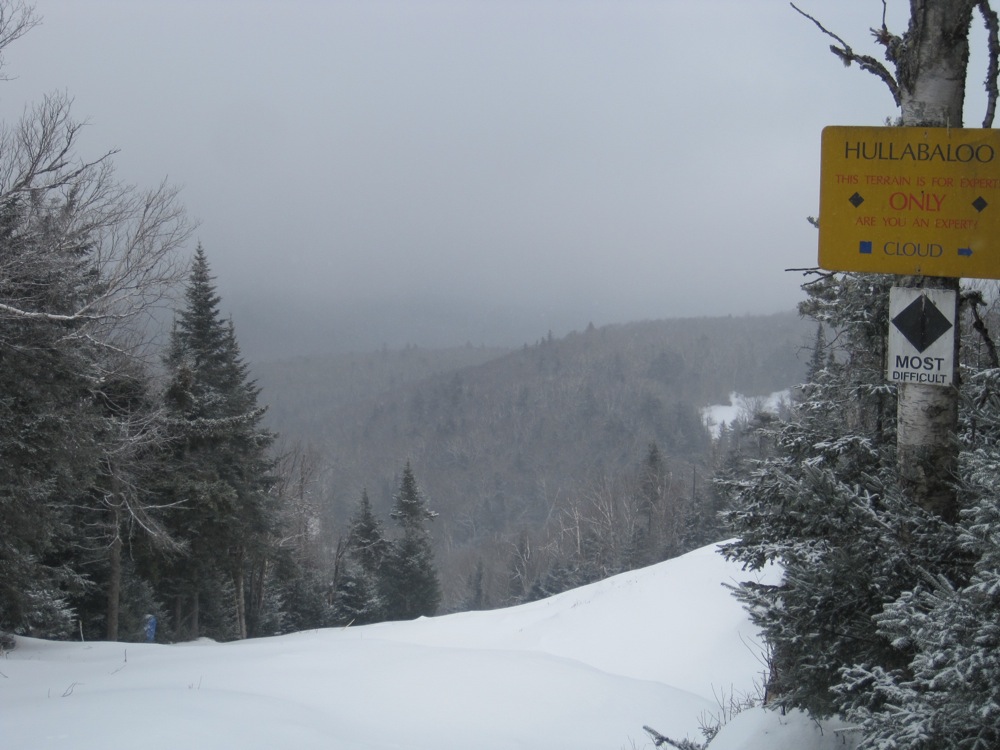 It was gray and snowed much of the day. At times it snowed hard. We skied every section of the mountain: Topridge, Straightbrook, North Quad, the East Side and Burnt Ridge.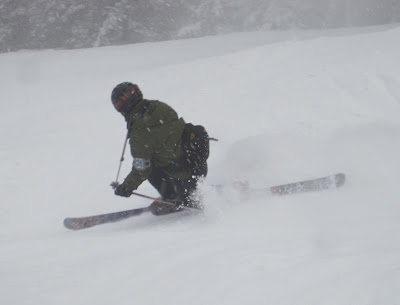 It was all good, but we knew we'd end the day back on Uncas. As we headed back down towards Headwaters, you could see a tempting base on the unopened trails under the High Peaks Chair.
I stepped up to move the rope out of my frame and snap this shot of Hullabaloo. I thought if I visualized it, maybe it could still happen. I'm just not ready to accept a season without the Dark Side.
We arrived back at Bear around 2:30 and lapped Uncas until the lifts closed. For a little over an hour, we didn't think about snowmaking, or terrain, or the state of the ski business. We just skied.