Change is a constant in New York and exceptions will only prove that rule. Through the foggy goggles of memory, we skiers like to reminisce about the past, but someone else will always remember the story differently from a time before we lived it.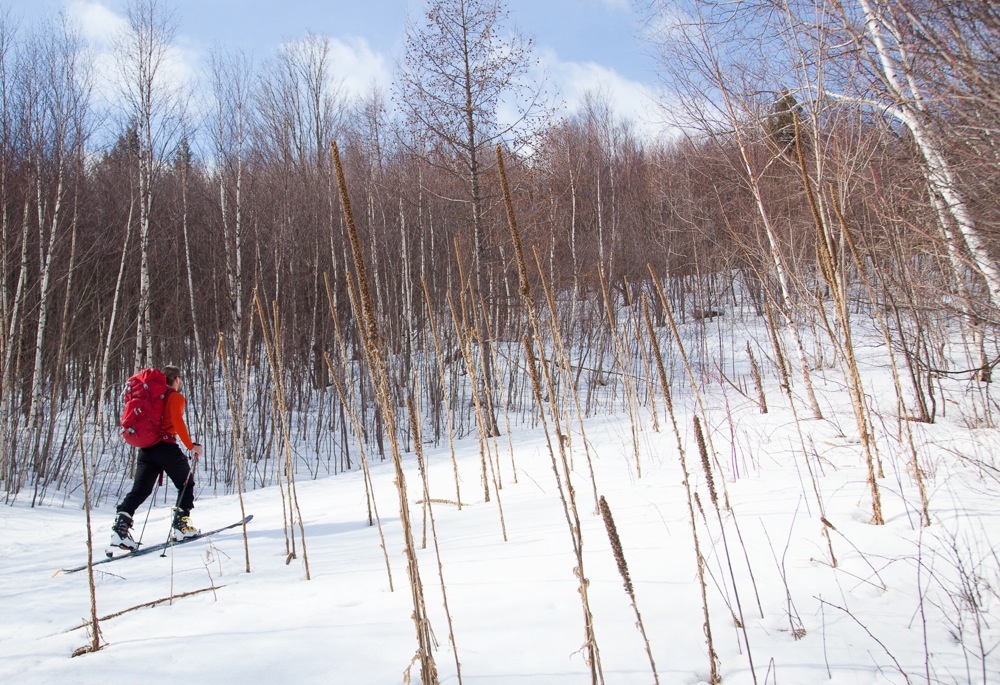 Bearpen is like that for me, as I can play "remember when."  Still, I learned about the mountain from NELSAP, but that was well after the halcyon era for the bygone resort.
I suppose my own glory days at Bearpen were spent assisting the owners and the caretaker, Russ LaChapelle in maintaining the property and learning of its storied past.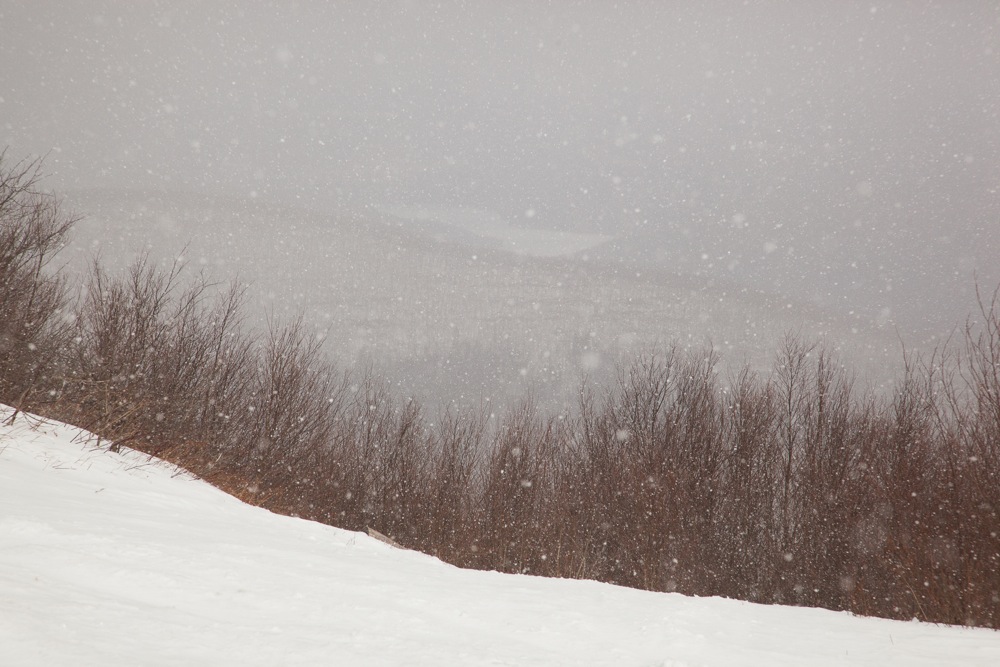 Or maybe before then, while armed with rumors and internet hear-say, I started skiing the peaks and valleys in the region searching for the deepest snow.
The internet was ablaze this past summer with new rumors of a potential sale, which haven't proved to contain any truth as far as I can tell. But I still wanted to tour the hardwood forests one last time before the original beast began a new chapter under someone else's vision.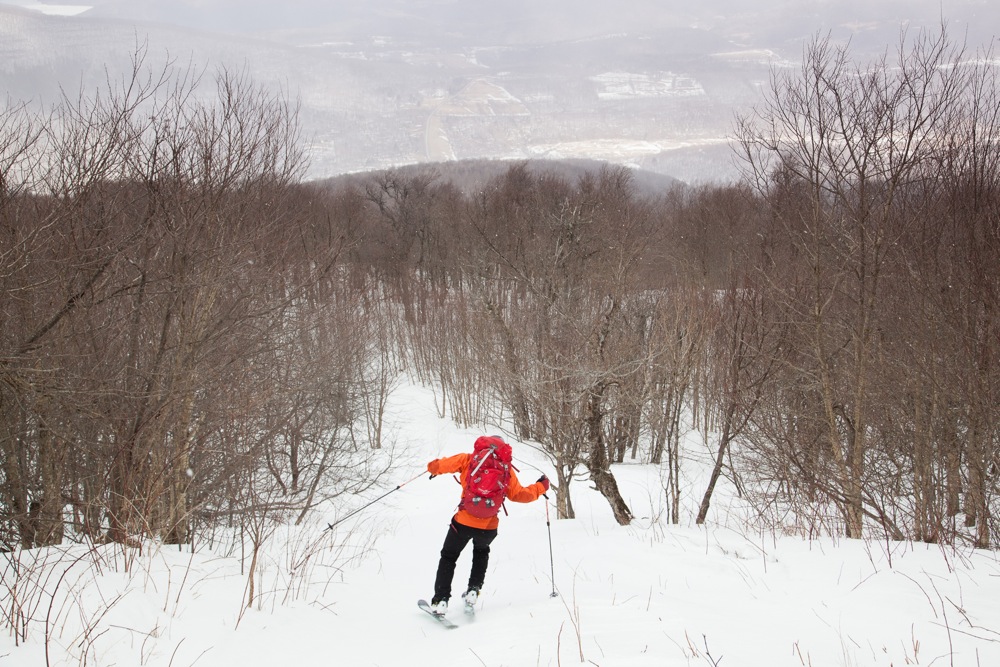 Spring has always been my favorite time to ski, not least because of the comfy temps and deep snowpacks. Unfortunately, while we found deep snow, the 50 degree temps of Saturday evaporated when my group was finally able to visit on Sunday.
Chilly gusts blew through the valley and we snow squalls on our two thousand vertical climb up the mountain. It seems that winter is hanging on to the season like a ski history buff clings to the dream of Bearpen's rebirth.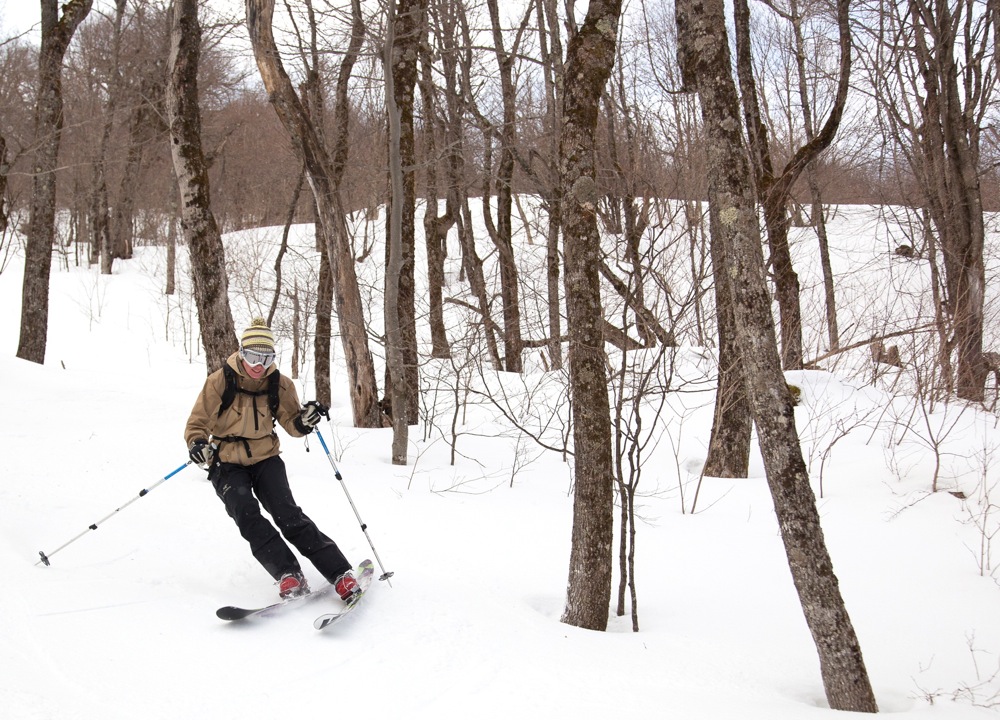 On the tour up you can still spot evidence of the ski hill, a bullwheel here and engine parts there. We were also greeted by hawks and chipmunks and other animals, but as skiers we had it to ourselves.
Others may remember the Princeton Ski Bowl in its hey-day, with speeding rope tows, plow banks over your head and college students on hickory boards learning the art of the turn.
I'll never know exactly what I missed, but I'll never forget the days I spent wandering around the hill looking around for a few good turns while imaging what could have been.