This is the year of the season pass. We've seen the Indy pass steadily rack up new resorts, the SKI3 pass be the only guarantee for ORDA mountains, and the Epic pass shutter under travel restrictions. Then there is everyone in between, with passes to their home mountains.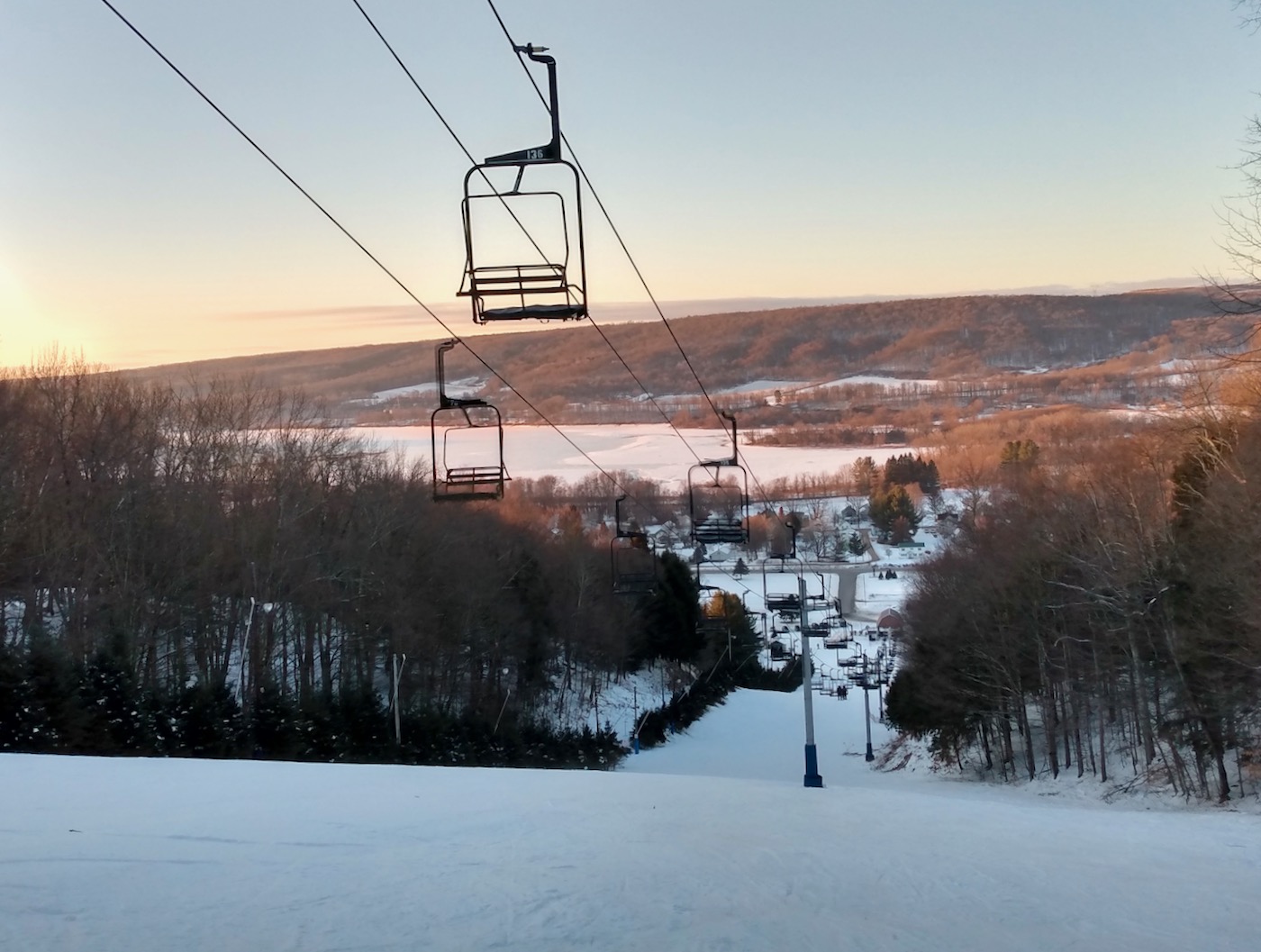 Given the uncertainty of this year's ski season, buying a local pass seemed like the only guarantee to ski or ride. For me it's been a no brainer for years. I remember the days before I started purchasing season passes, the race against time to ski as much as possible in a day. These days my approach is much more relaxed, and just last week I logged five solid days at my local hill Woods Valley.
Wednesday through Friday you will often find me leaving work with a smile because I'm headed to Woods for night skiing. If I can get there early enough on Wednesday, I can get first tracks when the chair spins at 4pm. Woods doesn't operate Monday or Tuesday, and I have been lucky to score a lot of fresh snow on Wednesday nights.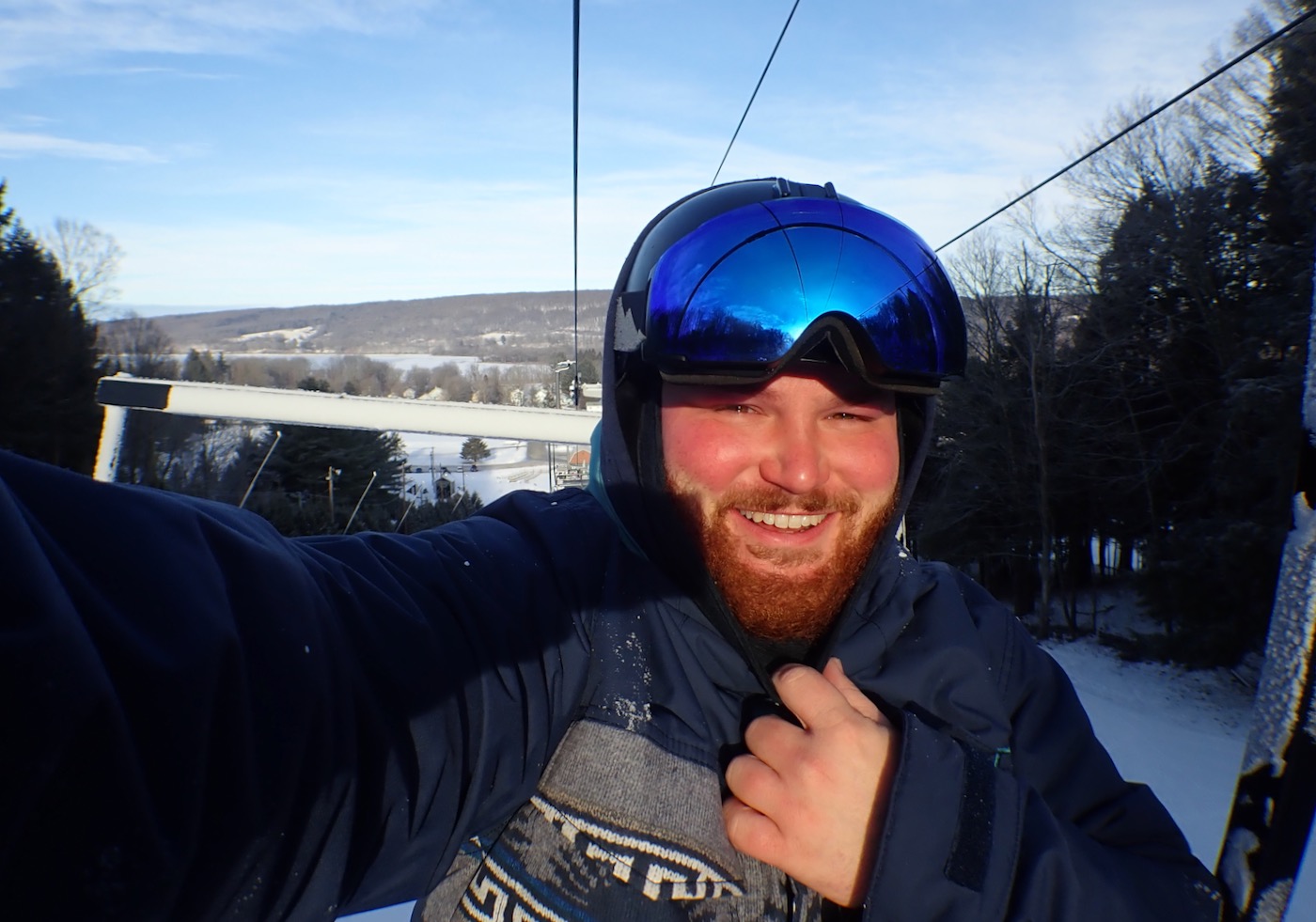 This last week has been slow weather wise, but Woods took advantage of the cold weather and made another 40 hours of snow, to add to the total of 225 hours this year. Conditions stayed soft all week and grooming was as good as I've come to expect. I rode a few hours after work each day enjoying the sunset and keeping the legs loose. It certainly beats going to the gym.
Having my home hill so close means it's easy to fit skiing into my schedule. Last Saturday was prime, one of the most beautiful days I've skied this winter. Absolutely bluebird and crisp. It was 13 degrees when I left my apartment but 8 degrees at the mountain.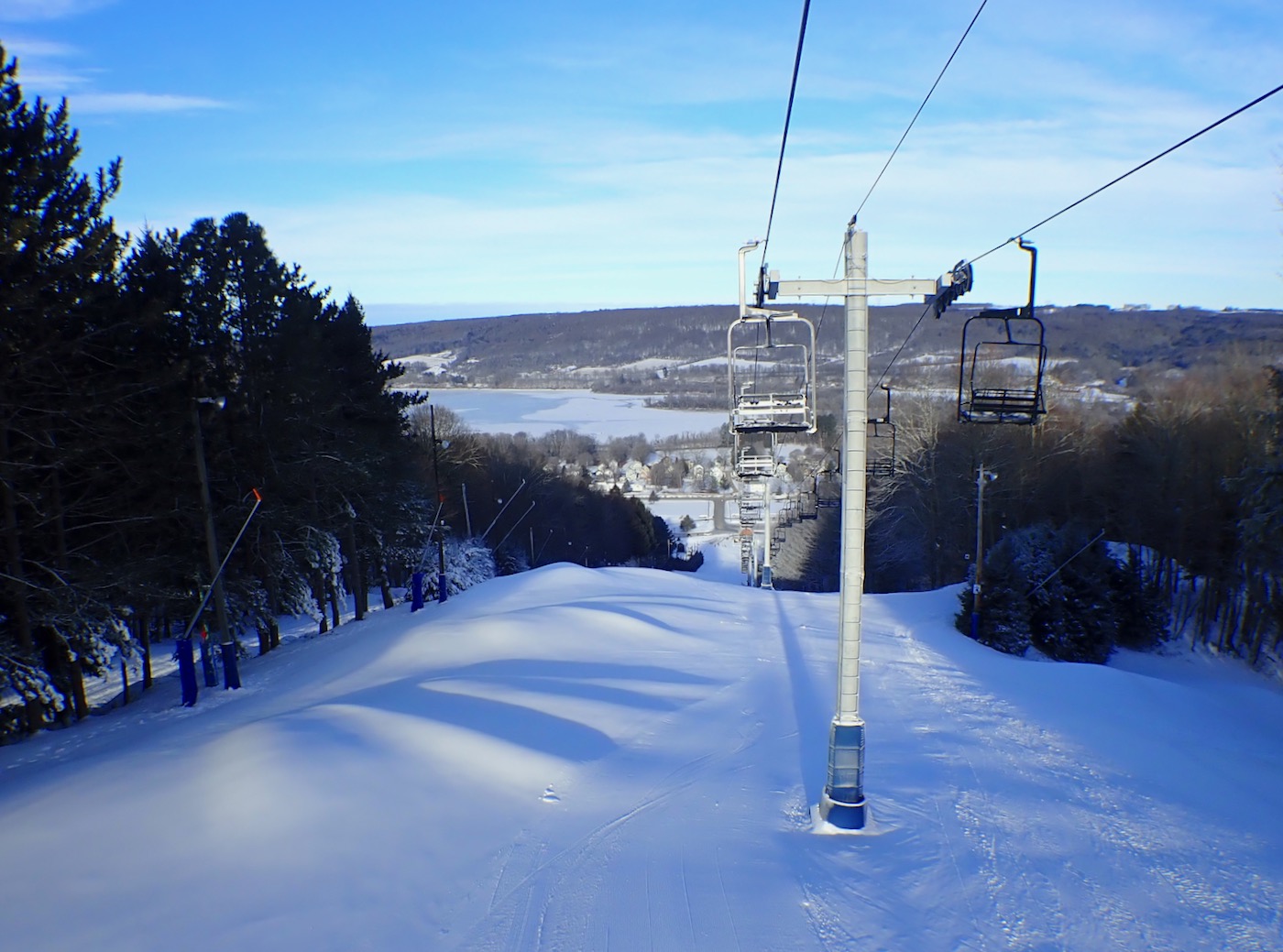 There were large snowmaking whales left on Copy Cat and everything else was lined up. I practiced my turns on the corduroy and played around on the whales. After a few hours I headed out to watch the Bills game, almost disappointed I had to leave on such a perfect day.
Sunday was another beautiful day, a little warmer but overcast. I geared up and made my rounds to say hello as I headed to the lift. When you become a regular at a resort like Woods it's like being Norm from Cheers, you know everyone and everyone says hello.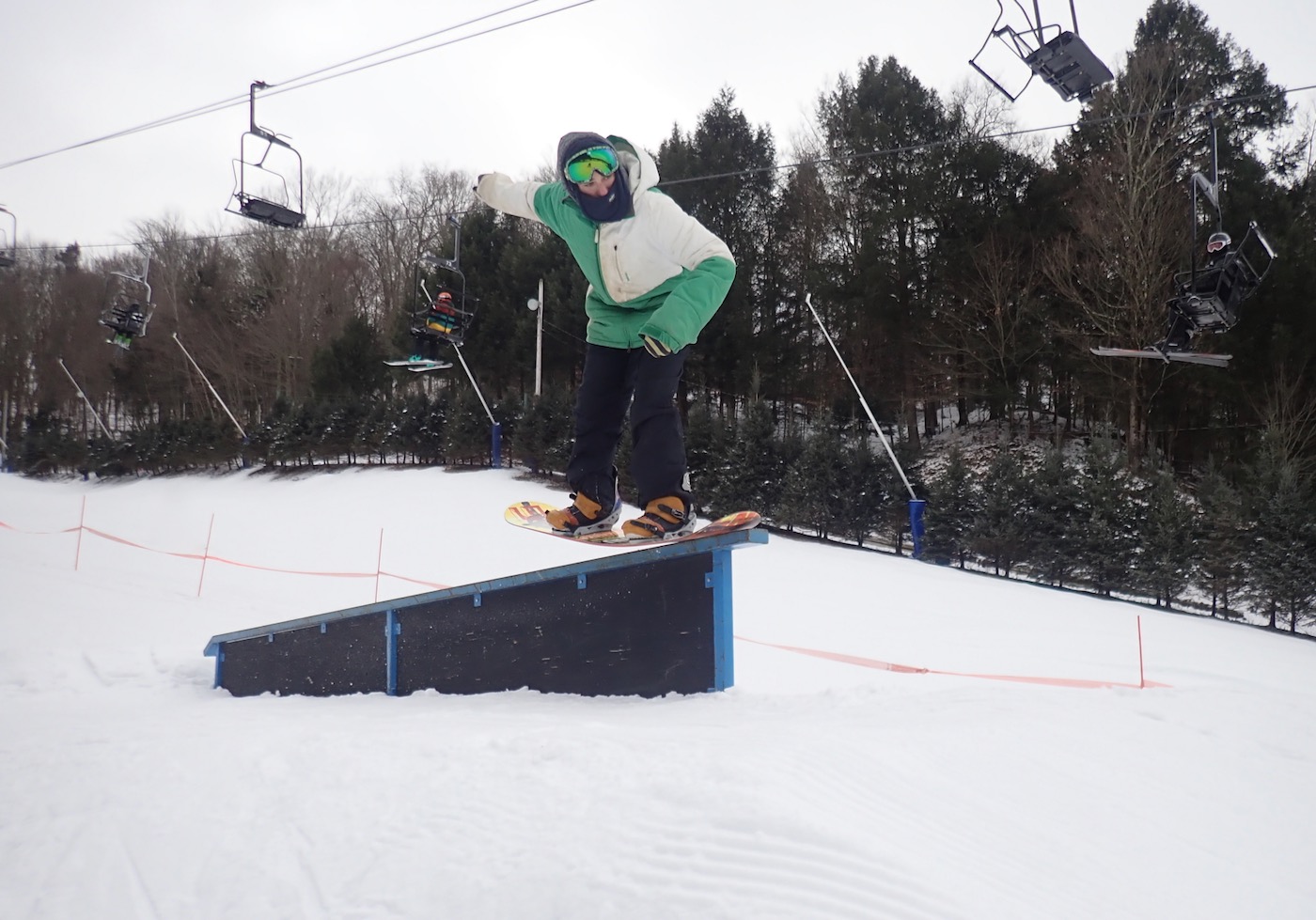 After a few runs in the morning I spotted Rob, one of the other regulars I've met over the years. We took a few laps through the park and I snagged some shots. I've met a lot of other great riders at my local resorts over the years. It always makes me want to get better, do something that scares me just a little. I recommend it.
As the day was winding down I stopped by the office to see who was around. To my surprise I caught Tim Woods behind a desk; he's usually on a snowmobile or snowcat. He took some time to talk to me about what's going on at Woods. Over the last few years Wood's has invested heavily in his infrastructure, almost 1.8 million in 7 years.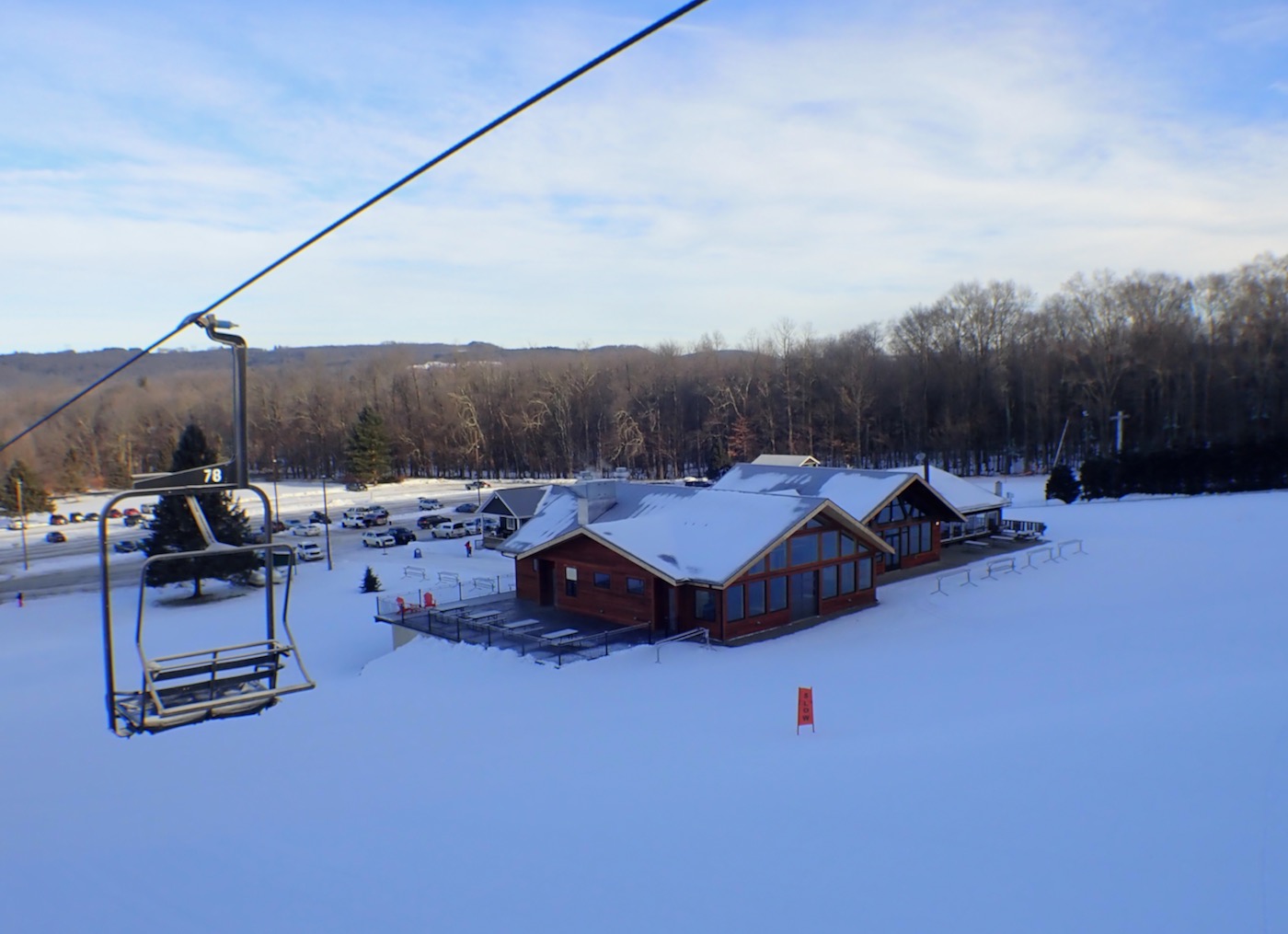 Now he is focusing on the lodge, half was rebuilt this year and the other half to be done next year. This includes a whole new main entrance, lobby, kitchen, bar and banquet hall. The children's center and locker room will also be redone, and a complete wrap around porch will be installed on the lodge. He mentioned there's a lot more to come but couldn't give away all his secrets.
This year we've seen what the personal touch means to those who call the mountains home. Look at the outpouring of emotion from customers at the removal of John Egan at Sugarbush. The Woods family is like many other NY ski owners and operators. Owners — like Laszlo at Plattekill or Nick at Snow Ridge — have created strong ties with the community and a unique culture around their ski area.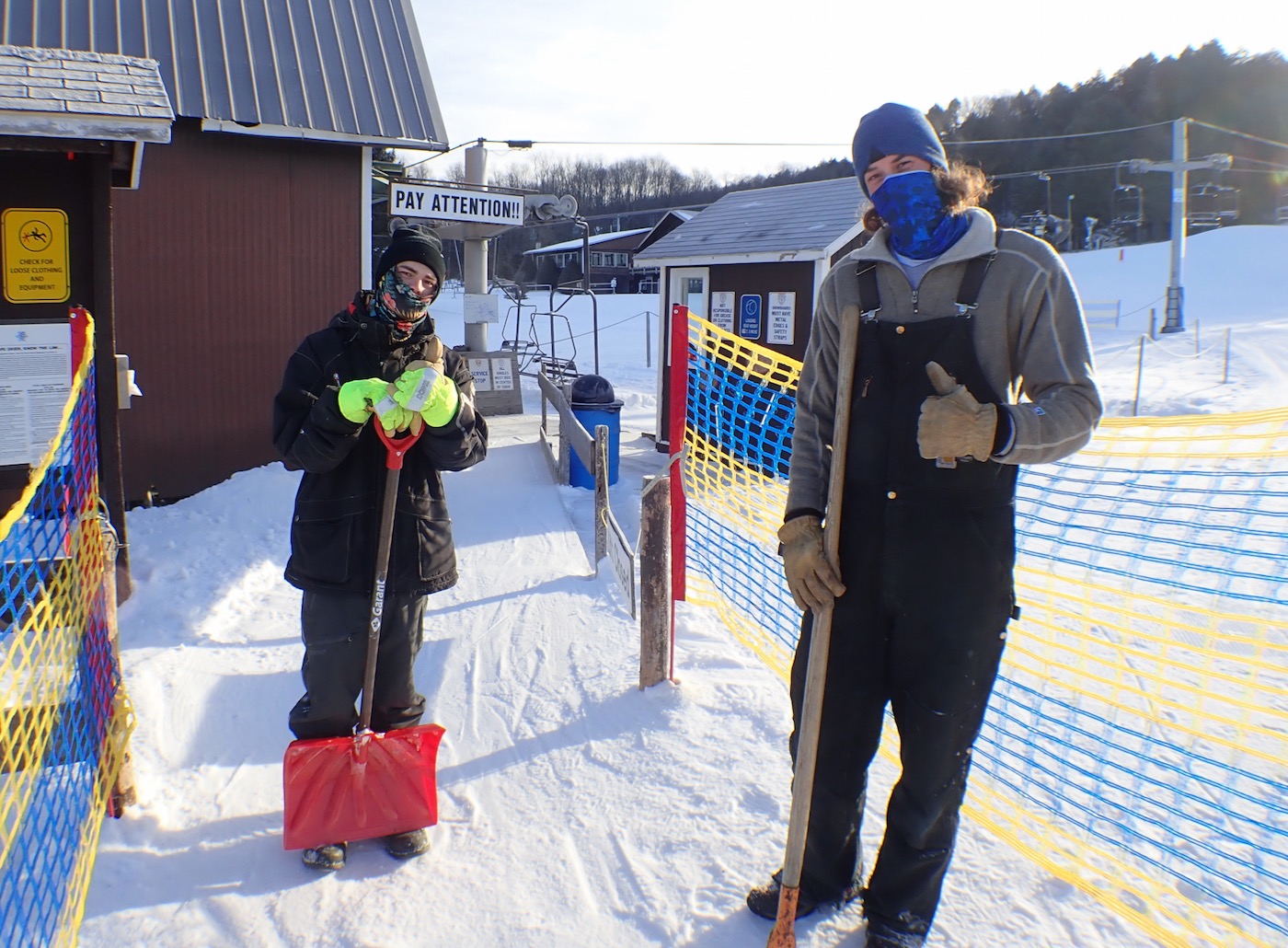 For locally owner hills, it's a labor of love, the skiers and riders are like family. When I answered an ad two years ago to write for NYSkiBlog I had one thing in mind, to share the unique culture of NY skiing. I'm lucky enough to ride at a mountain who cares about their customers and the sport. I hope other New Yorkers have found the hidden gems in their own backyards. Next small business Saturday, buy a season pass.