When the Slides are in play, I try to arrive early, just to be sure. Still in the end, all that really matters is where you are when they drop the access ropes.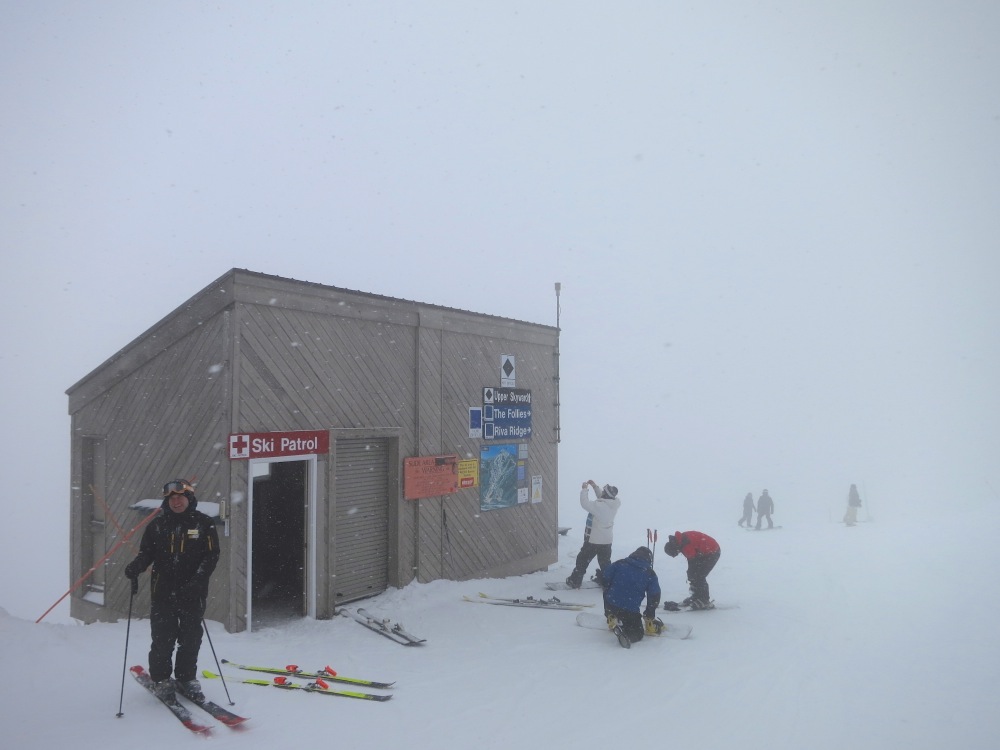 I was coming solo to Whiteface hoping to enjoy the Slides for a third time. To improve my odds, I contacted the mountain and asked if I could ski with a Mountain Host.
I'd skied with a Mountain Host once before, in December a few years back. I was told at that time that many of the hosts really like skiing with guests. They do seem to enjoy it.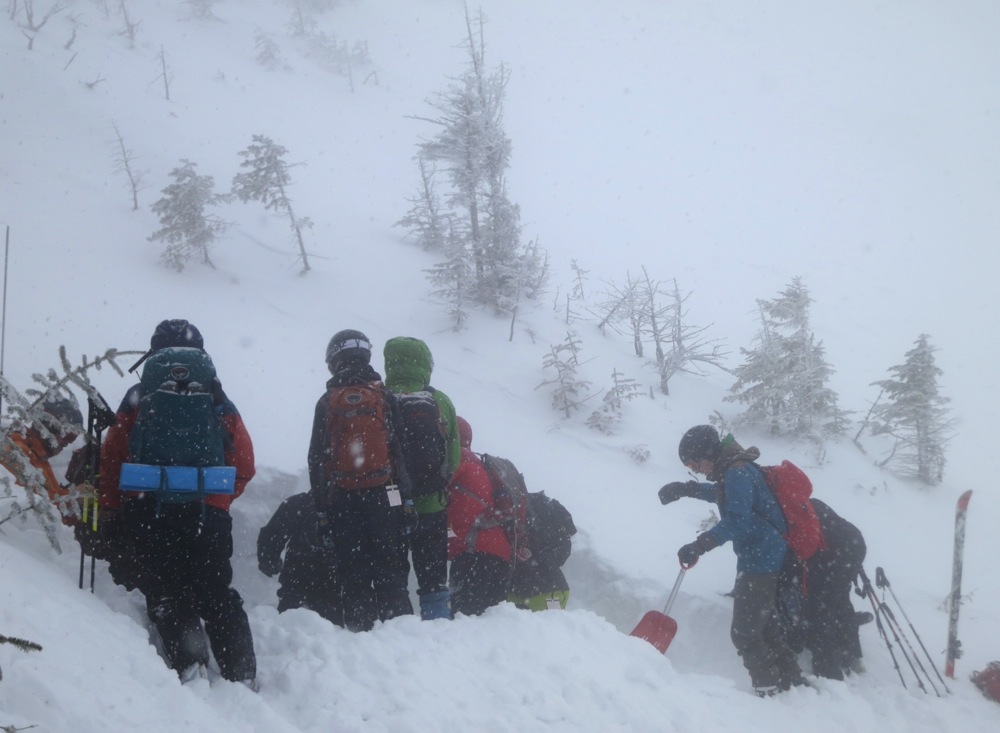 We took the gondola to the summit chair to the top of lifts. The snow up there felt soft enough, considering the exposure, and I was sure the Slides would be even better. We waited, dreaming of gold, and soon our dreams came true.
At various times our group included a few Mountain Hosts, a member of Patrol, Aaron, Mike, and some of the hill's top skiers.
We had first tracks on One. We stayed skiers-right, dodging rocks and ice, ready to react. The farther you strayed from the wind deposits on skier's right, the more likely you were to find rock and thin wind-crusted snow.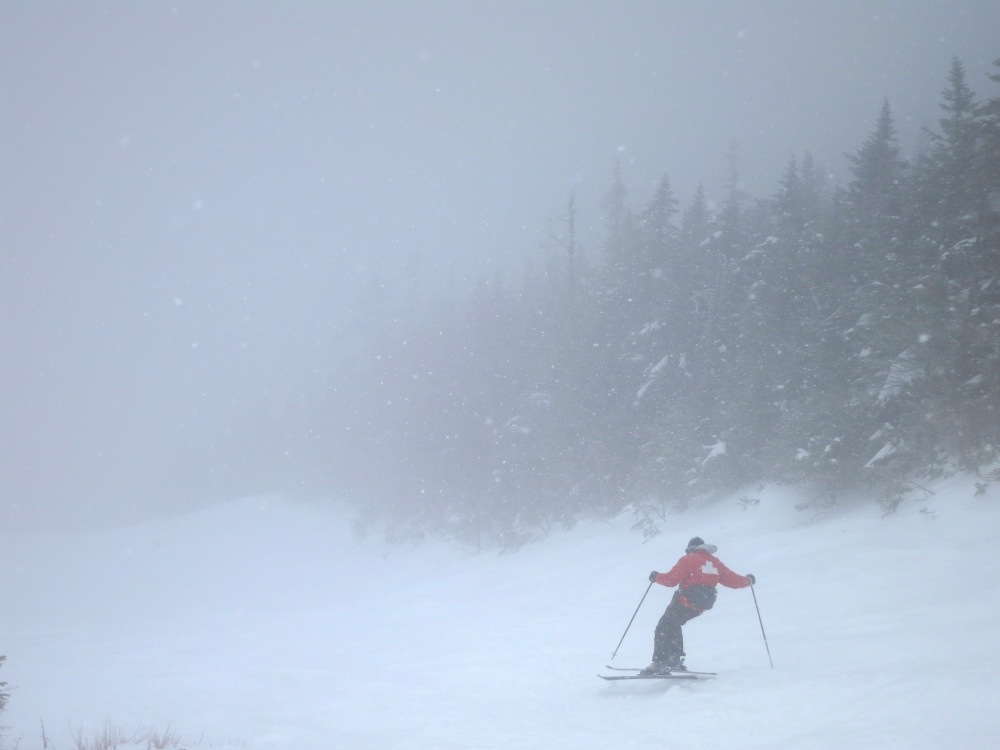 I struggled getting down. My first run in two-weeks was on the steepest lift-served terrain in the state. Hey, at least the sun wasn't in my eyes. Eventually I resorted to aggressive jump turns for almost everything.
We went right down the icefall. You had to piece together small grippy snow pockets and bang it out.  Like the guy who has his own pool table, Aaron schooled us on skiing frozen waterfalls.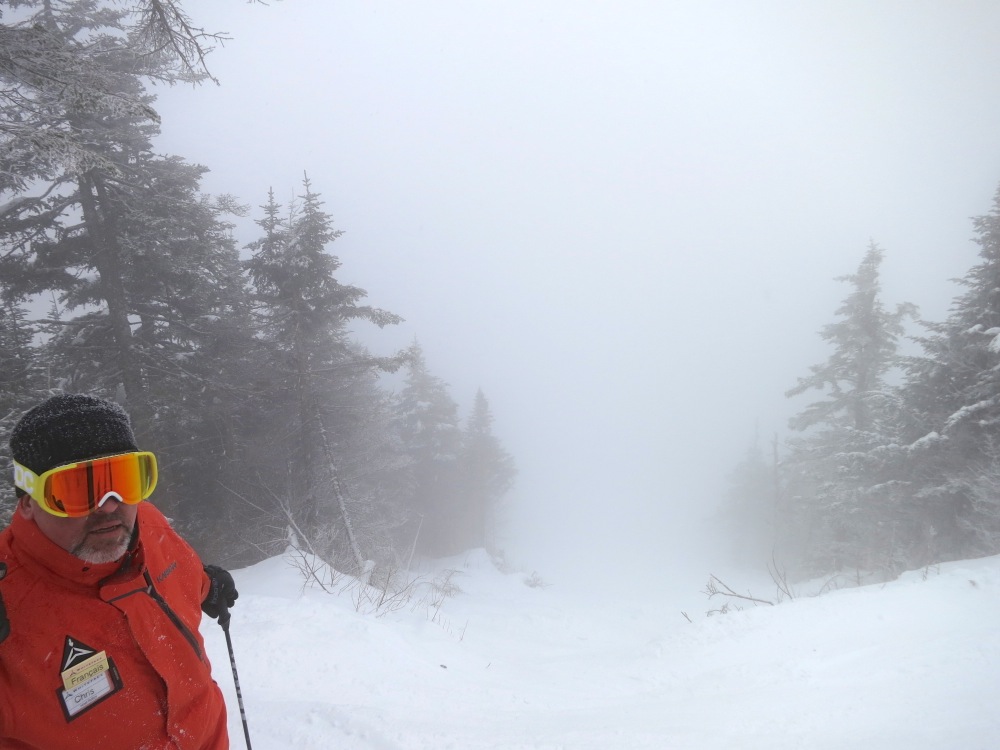 2B seemed to have the most snow and I started to get my groove on just a little in there. The cover was the best of all the Slides; a lot of exposed obstacles, but always a soft way through.
It snowed, hard at times, and we stayed off-piste the entire day. Our group really stayed together, so that it almost felt like a backcountry day. The feeling of adventure grew as we worked our way across the bowl.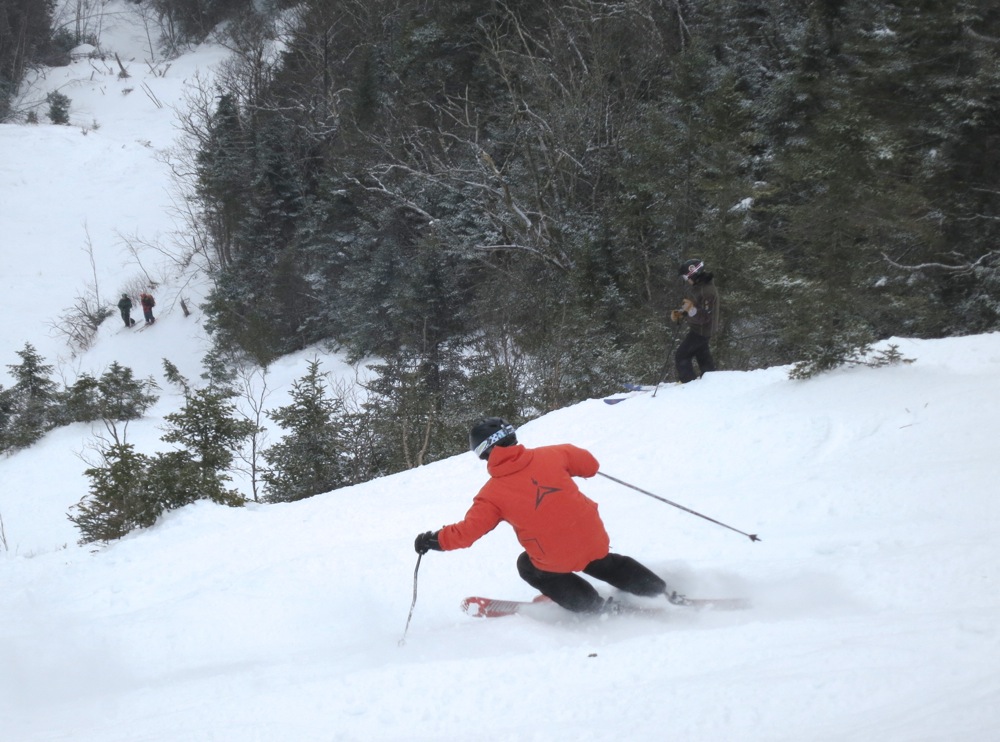 I did my best skiing on Slide 3. I remembered it was tight, but I wasn't expecting to find so much loose snow. It was a major workout, but I felt there was room to make most every turn.
I'd been on Four twice before. Both days were full-on spring, and the snow was deeper. I'd remembered it as the steepest pure fun I've ever had.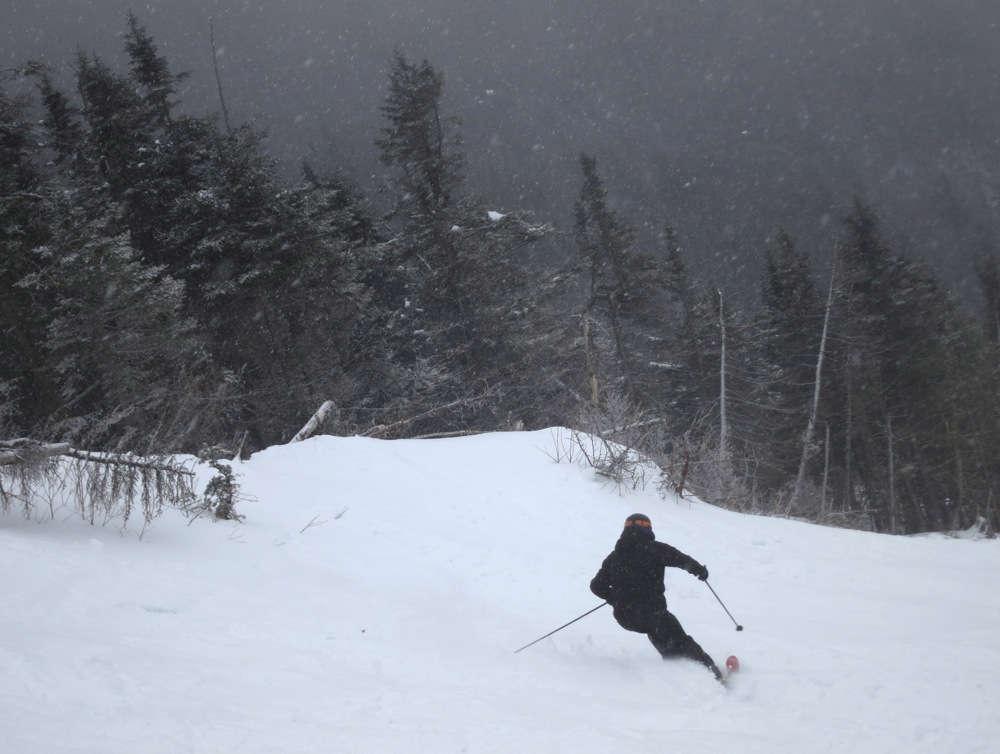 On this day, with less forgiving snow, Slide 4 felt even more technical than I remembered it. The Gully was probably the most tight skiing of my day. I really wanted photos from the bottom of Four, but it was time to ski.
We finished with another lap on 2B. Everyone knew that it was the last time we'd get in, so we really took our time, enjoying the terrain, views and conversation.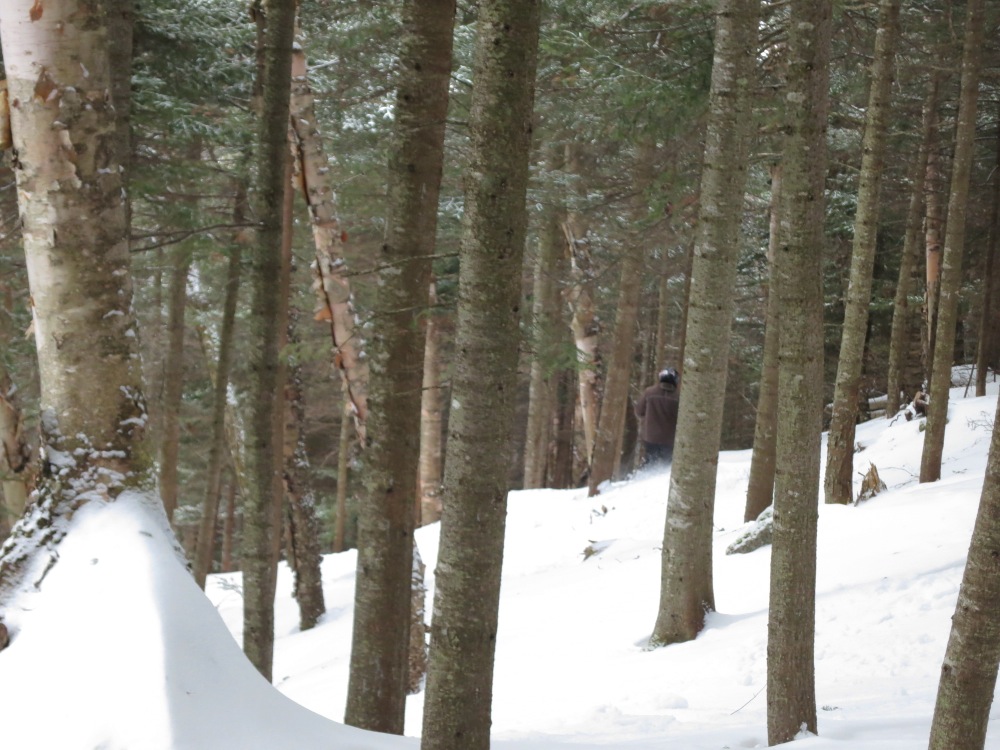 When we came down Slide Out for the last time, we felt we had enough gas left in the tank to seek out some trees. It almost felt like cheating laying tracks in glades with total visibility and wall-to-wall coverage.
For me, the day was reminiscent of so many days at Gore, getting after it, with guys who know what they are doing. I had a home mountain experience at a sister mountain and it was delicious.
Thanks to all at Whiteface for treating me to a day I will not forget.