I did what I needed to do, to get first chair, on Whiteface's opening day 2020. I cleared my schedule and drove to the Adirondacks on Friday afternoon. I woke up at 5am Saturday morning and left our place at six. I arrived in the River Lot at 7:30 and booted up there.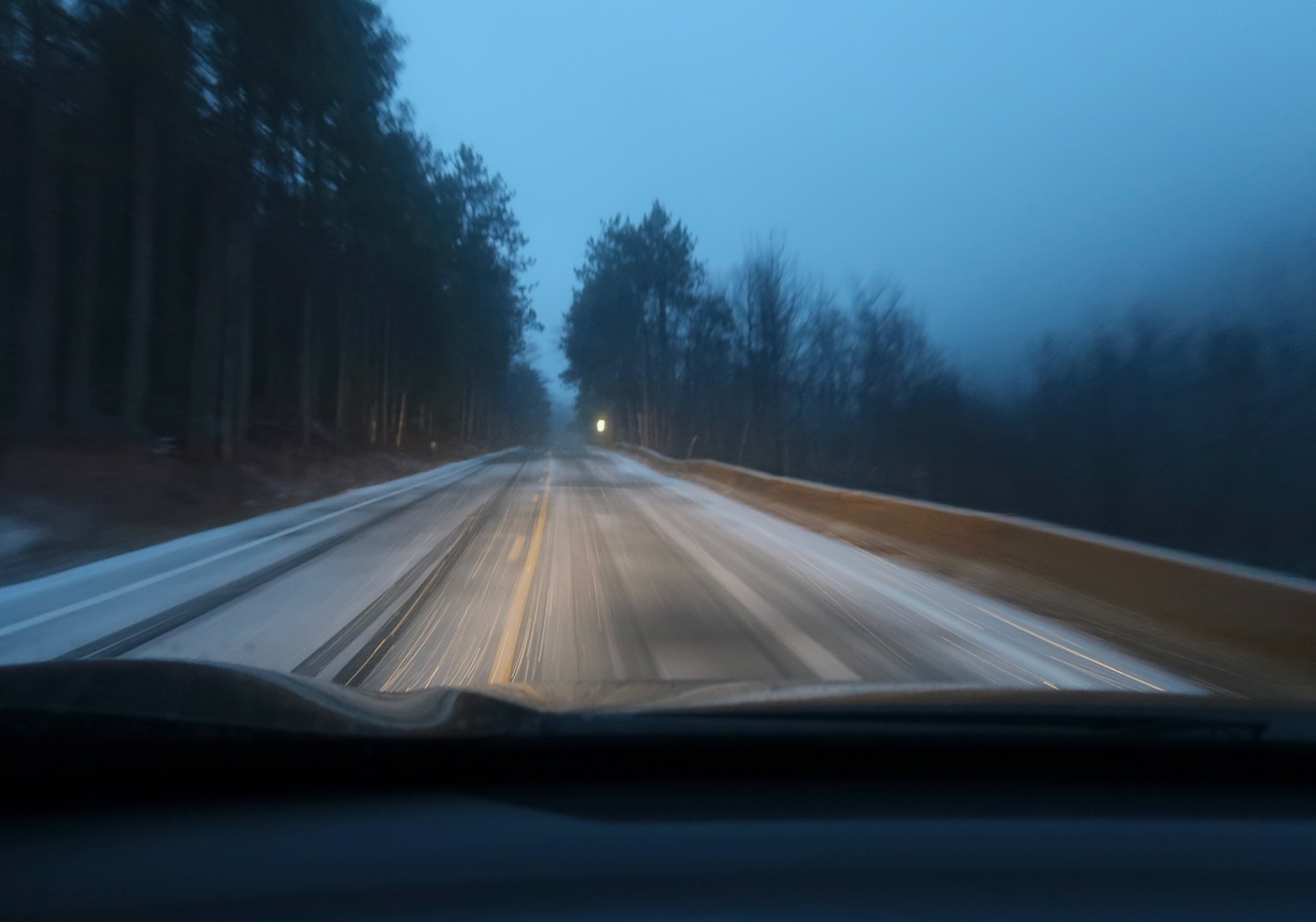 I went over the bridge to the base lodge, through the tunnel and up to the Face Lift. A small group waited patiently as mountain ops finished the grooming on Fox, the final stretch of the only way down. Broadway to Lower Valley to Fox.
Ron Kon saw my skis, which pretty clearly ID me, and he introduced himself. We talked about Whiteface, and uphill policies, and ski days. It was Day #13 for him.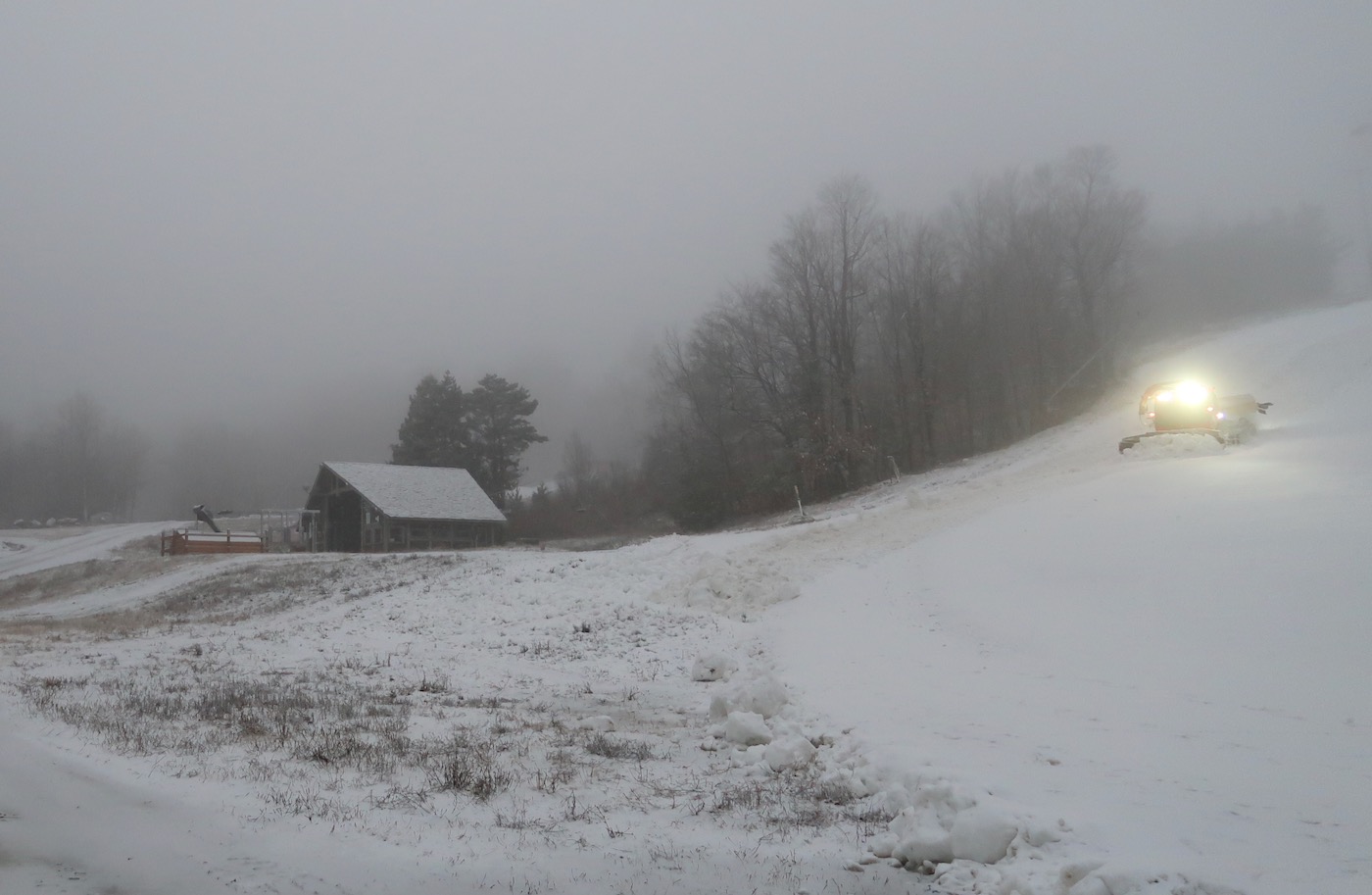 We decided to ride together, one of us on each end of a quad chair. Based on the skiers I've spoken to this season, I'm probably among the more cautious regarding distancing. I've been a bit of a hermit since last spring, which, to tell you the truth isn't really that big a shift from life as I normally live it.
I feel like I've made it this far, and I can see the light at the end of the tunnel courtesy of Pfizer and Astra Zeneca. I'm still trying to keep my head down. It was the lift line, before first chair, that I had been thinking about the most.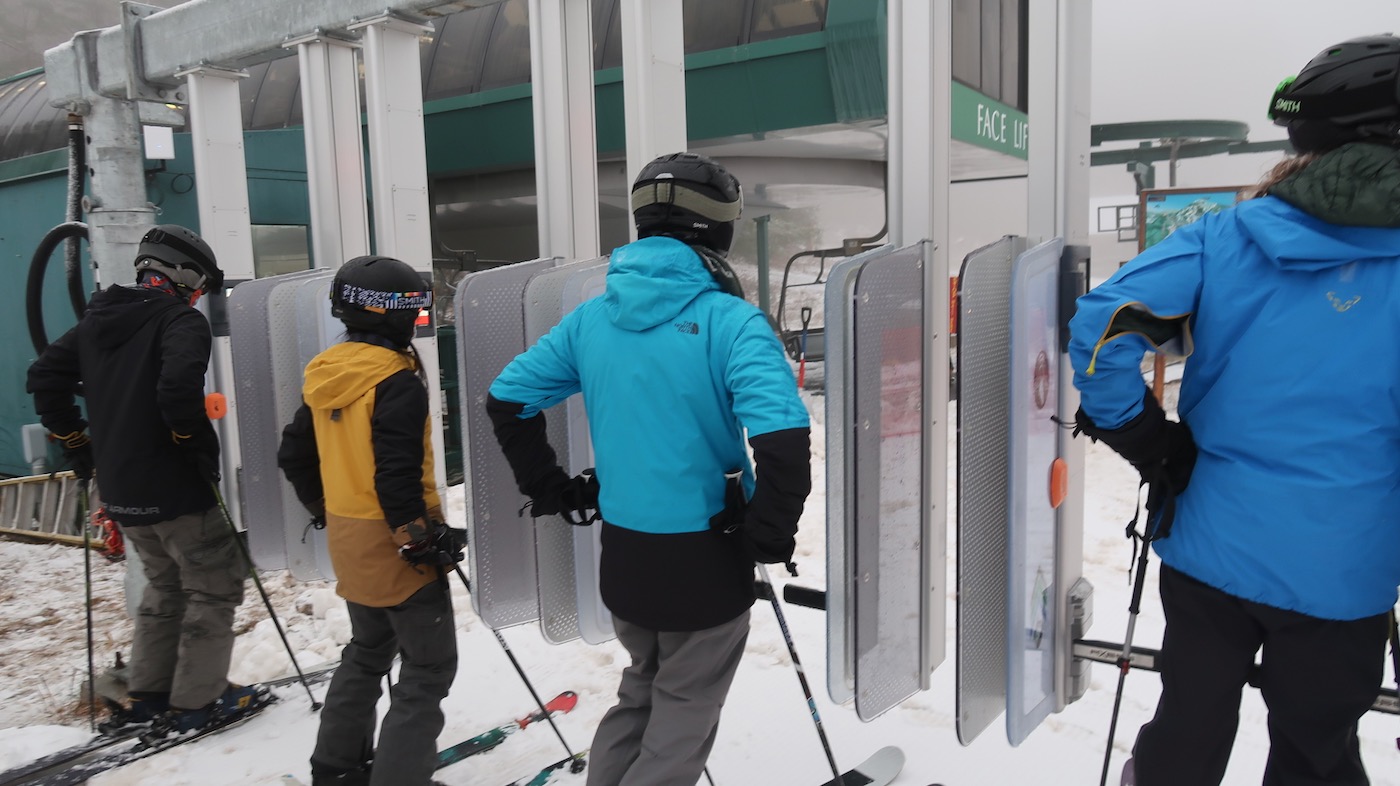 Zelda gave me two of the N95s she uses for work. I was amazed at how much better it seems to work vs my regular mask. A much tighter seal and nearly 100% of everything, is going through the mask vs around it. In line, I felt pretty comfortable, as people were keeping distance for the most part. It's wasn't a big crowd for first chair and that helped.
I decided to wait in the second row, behind Ron, it felt a bit more spacious. When it was go-time, he slipped through without a problem, but my Ski3 Gore Pass was rejected by the RFID. I was so bummed, I tried to convince the liftie to let me at the waiting cord, promising I'd go inside to work it out, before my second run. Come on, I'd come a long way.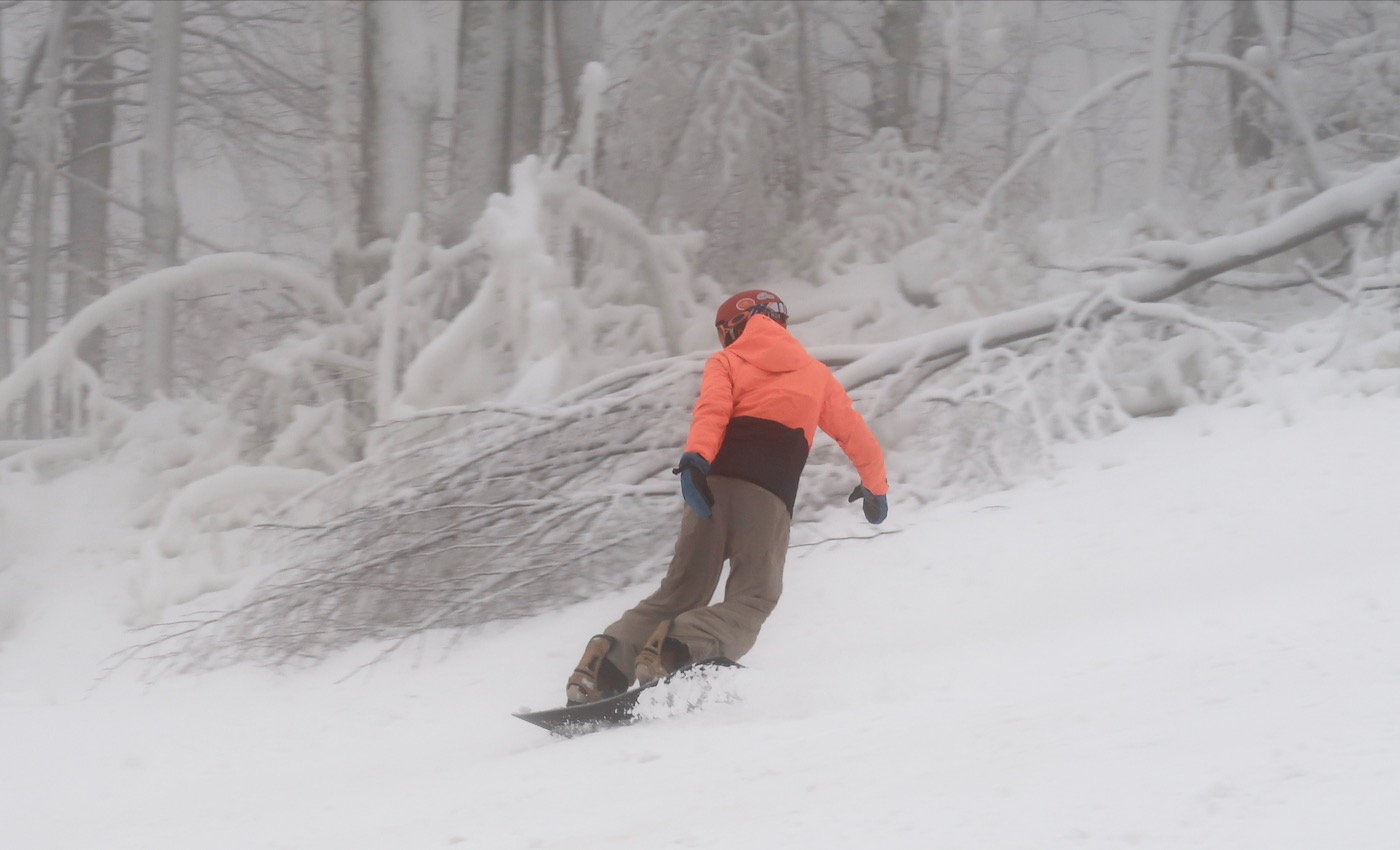 There was no getting around it. Sadly I stepped out of the lift line and into another line, filled with passholders, many of who were also rejected by the RFID. The guy who eventually helped me was sympathetic and acted quickly. He took my pass, put it next to his machine and it beeped. He handed it back and told me I was good for the season.
Soon enough I was at the top of the Face Lift dropping in. After just a few turns, I realized that my recent ski tune hadn't included a detuning of tips and tails. That's something I care about. Without that de-tune, it's a lot of work, to skid turns, which I do, on firm snow. It felt good to be back on my skis, but I knew I needed to head into the ski shop. They were great, getting me in and out quickly.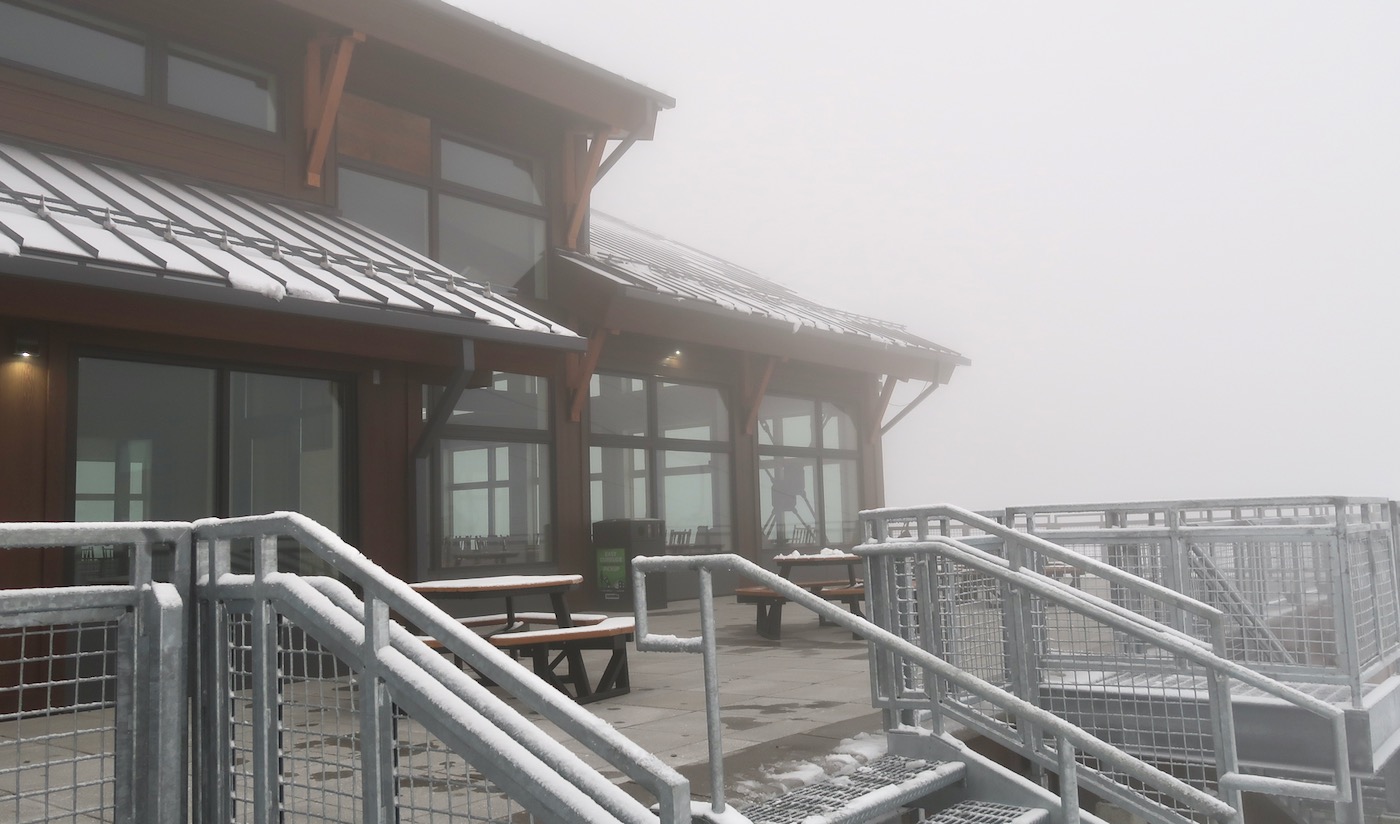 By this point I was zen. It is what it is, I'm skiing during covid, and it's all good.
Back out in line at the quad, I ran into a long lost friend from Gore, Chuck. Years ago we ran together, with the Men in Black and EDeO, but he got a place on Lake Champlain more recently and mostly skis Whiteface now. We agreed to ride together all day, to catch up and limit our exposure.
Riding the chair felt 100% fine. To me the liftline, while not too bad, was much closer contact than two of us, 6 feet apart, with masks, on a breezy chair. I was rocking my n95 and all felt good.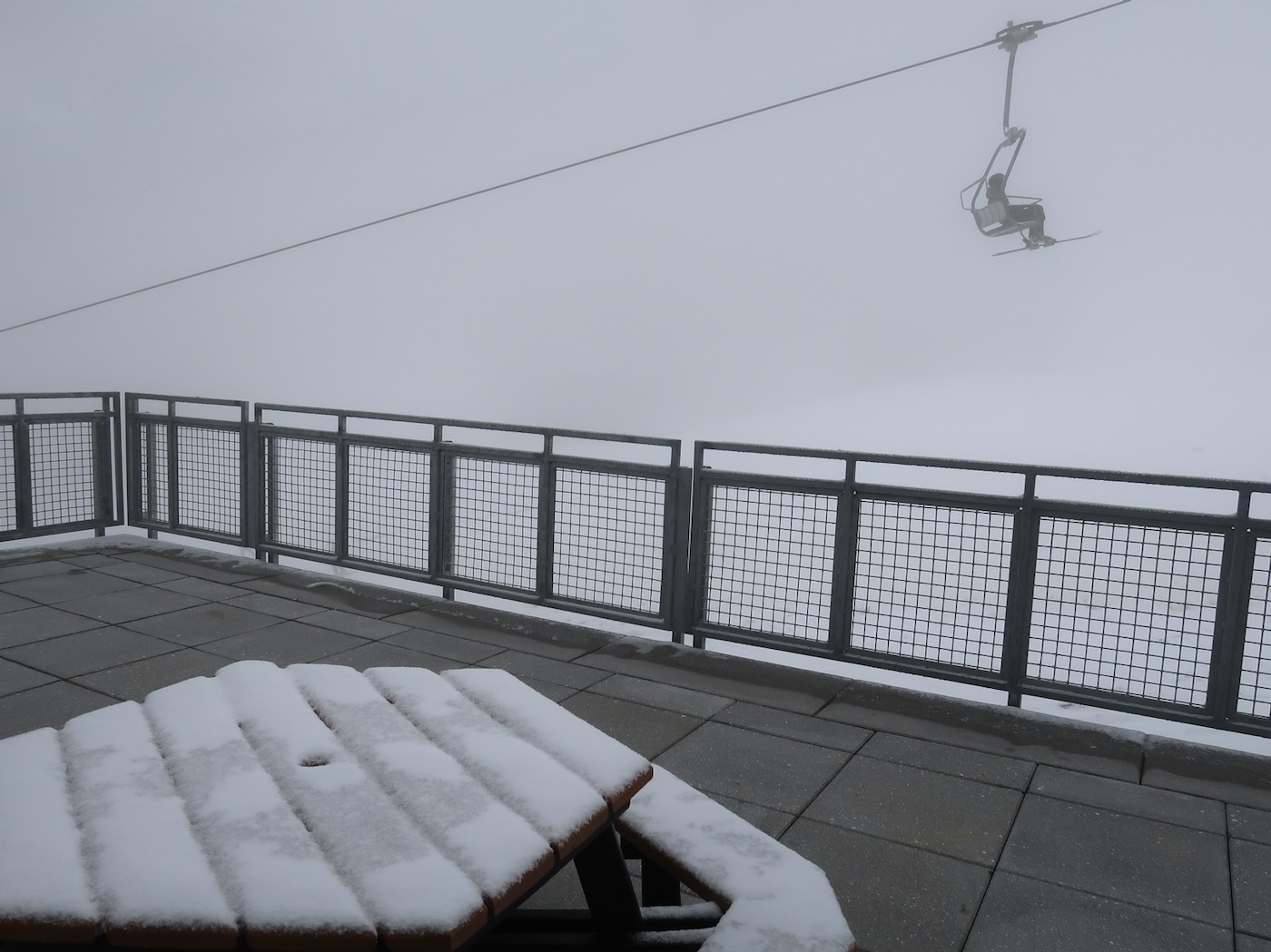 The snow was actually pretty good. I wasn't expecting it, because at our place, it had been snow/rain mix, on and off since I arrived the day before. It also rained most of the way up to Wilmington, until I got very close to Whiteface, where things got whiter.
I wanted to check out the new lodge at mid. For much of the day it was foggy or cloudy up top and I couldn't get a decent shot of it from the outside. After several runs, we went onto the deck and inside to check it out.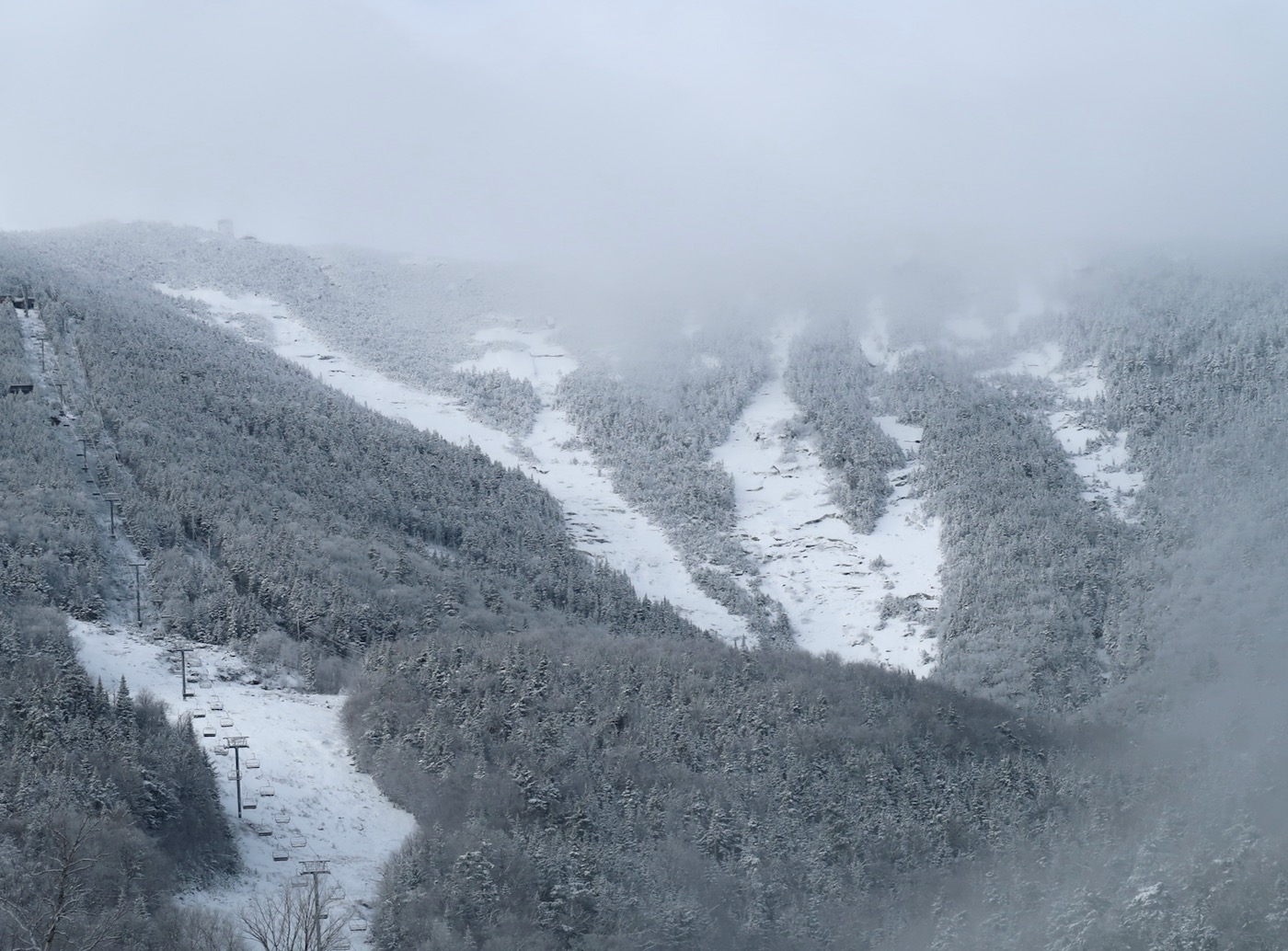 Mid is not done by any means, the food service hasn't been installed, but the building is actually very well-suited for the current state of things. It's big and beautiful and warm, and it has bathrooms, but there no other attractions (like beer) to cause people to linger. With the relatively small crowd it was perfect.
My original plan was to switch from my n95 into a "sport mask" after that lineup for first chair was over. But I was so comfortable in it, that I wore it whole day. Taking it on and off was more work than it was worth. It got a bit wet from my breath, but it was warm out and I was never cold. The mask was fogging my googles, so I skied with them up on my helmet. I'm pretty sure I looked ridiculous, but I didn't care.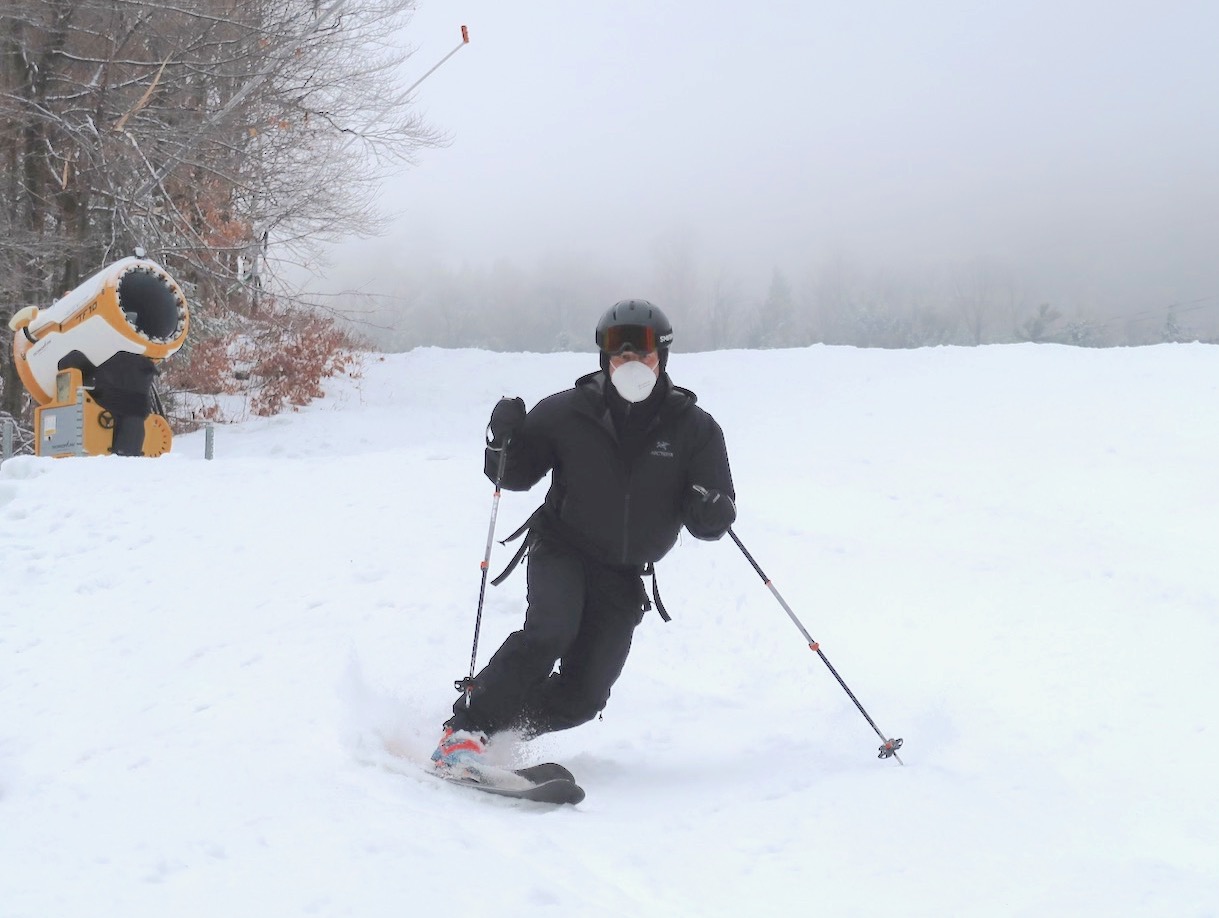 The sun did try to come out from time-to-time up at the top, as the cloud layer moved down a bit lower in the afternoon. I felt rusty and after a while I was stiff. Chuck and I skied until 1:30 or 2 o'clock. The snow was good from top-to-bottom, but that section on Fox at the end especially had us smiling.
I did parallel turns the whole day, except for about ten teleturns I strung together for the shot above.
That de-tune was key. I was able to move my tails quickly, jumping in and out of the bumps, and sometimes schmering down the backside to scrub speed.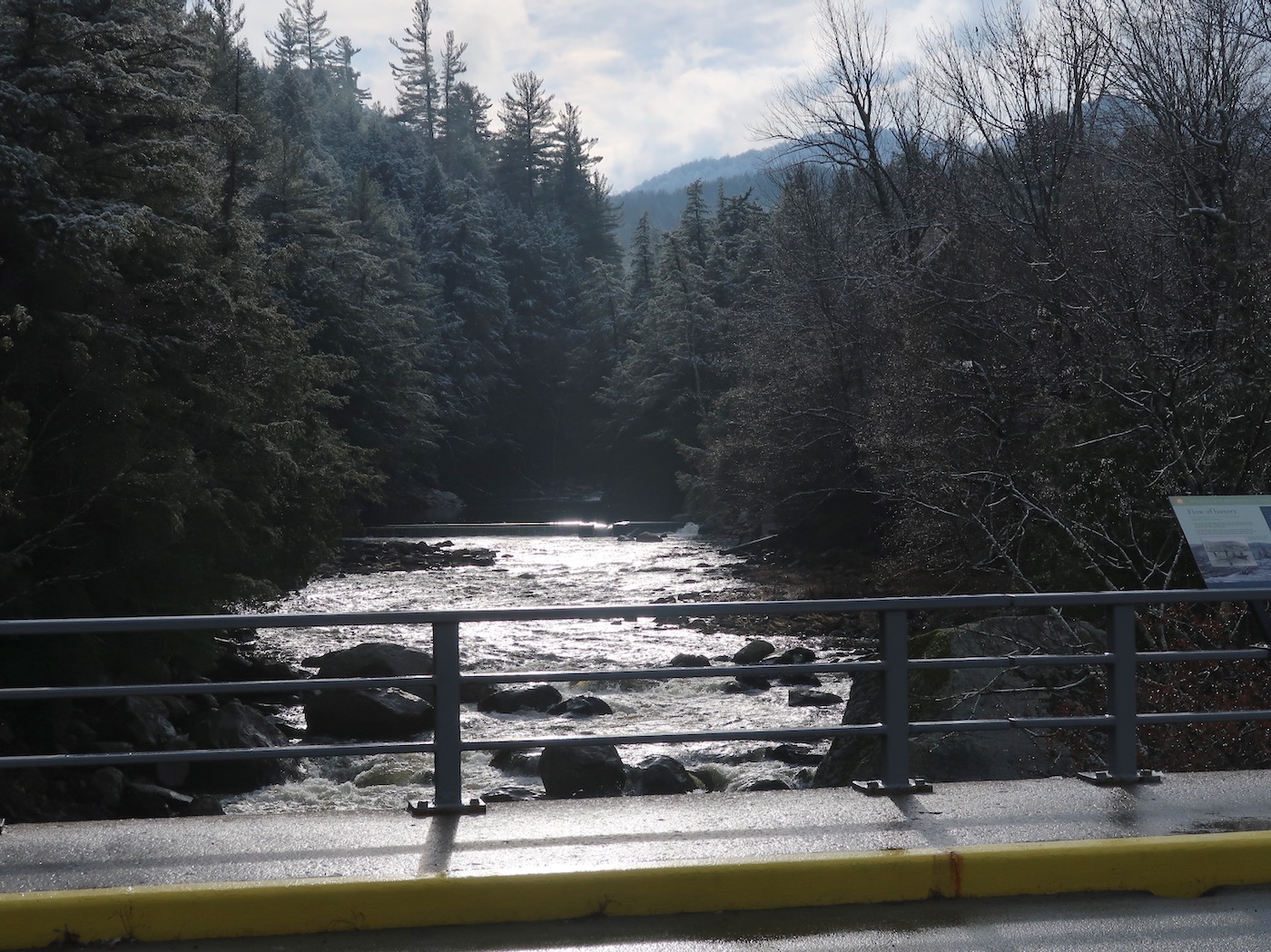 After noon we planned our last run several times. But the money part of the run was that last 600 feet of vert. It was great skiing right before you get back on the lift. When, all of a sudden, at 11:30, there were now no lines at all, well, we just couldn't stop.
I can't tell you how great it felt to ski.  When skiing is in the balance, you appreciate every single bit of it more than you normally do.  In some crazy way, that's a good thing that has come out of this for me.  I have my fingers crossed that the season will continue.
Last season I had 24 of my 25 ski days in New York. This season, it looks a lot of us will be skiing here in NY, together. For me, that's not new or different. Bring it on man, I'm ready to work for it, doing what it takes to get it done.