As we glided out of the woods, our daughter Laurel shouted, "This… is AWESOME!" We'd gotten to one of those classic Vermont xc ski vistas: a huge view across miles of rolling hills with woods and open fields, dotted with houses and barns. Then she double poled into a plunging, curvy downhill on to Viking Nordic's Loki's Run trail.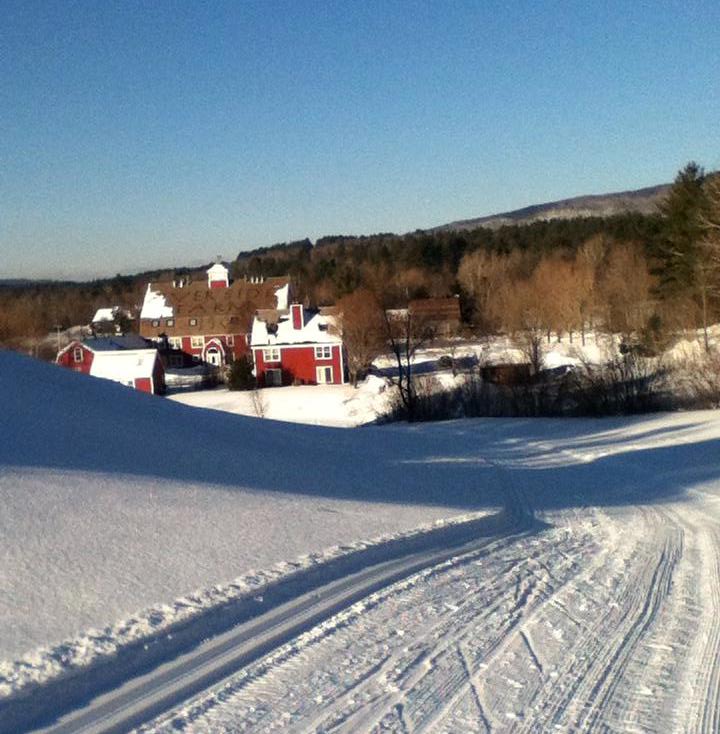 Last February, we drove to Landgrove, Vermont for Presidents' Day weekend. Seeking respite from too much snow in New Jersey, so we drove north to …more snow. Just 40 miles north of Prospect Mountain, one of our regular haunts, I'd never been to this part of Vermont.
While there are plenty of unexplored touring centers on my bucket list, the plan was to stick close to our hotel and ski at Viking and at Wild Wings Ski Touring Center down the road.
East of Manchester, this section of Vermont is a regular skiing hotbed. From the high points at Viking, you can see both Magic Mountain and Bromley. Stratton isn't too far away, and the Stratton Mountain School turns out elite cross-country as well as alpine skiers. Wild Wings XC is just 10 miles down the road from Viking.
Viking's small main lodge accommodates a rental shop and snack bar. A second, woodstove-heated building a few yards up the hill has additional room.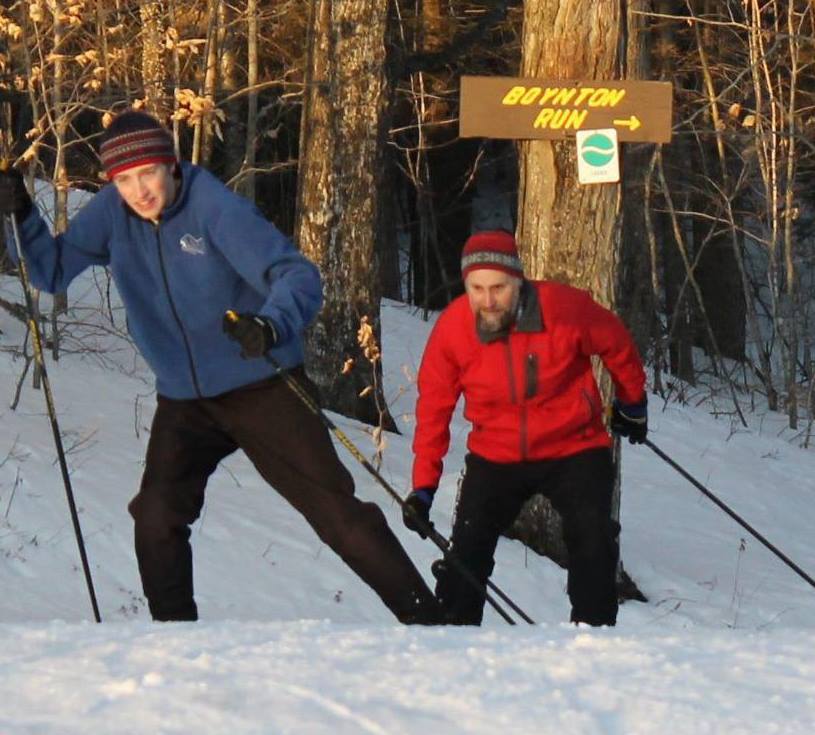 Laurel loves mythology, and many of Viking's trail names refer to Norse mythology. The minute she saw Loki's Lookout on the trail map, she wanted to go for it. Loki was her favorite character in the recent movie Thor. And it's the most remote trail on the system. She skied out and back real strong. At 20 k, it was Laurel's biggest ever day on skis.
Founded in 1970, they have 39 kilometers of trails that roll and wind through woods and open field. While they accommodate both classic and skate skiing, many of the trails are a little narrow for skating. Discussing this with one of the locals, he was like, "Hey, this is Vermont backwoods skiing." Go with the flow and enjoy.
As it happened, I only skied classic technique that weekend, and it was great. The trails are well marked, but the difficulty ratings are deceptive. Some of the easy trails have sections that are decidedly not easy. Boynton Road, an otherwise easy trail leaving the ski center, had a couple of challenging downhill corners that we saw beginners struggle on.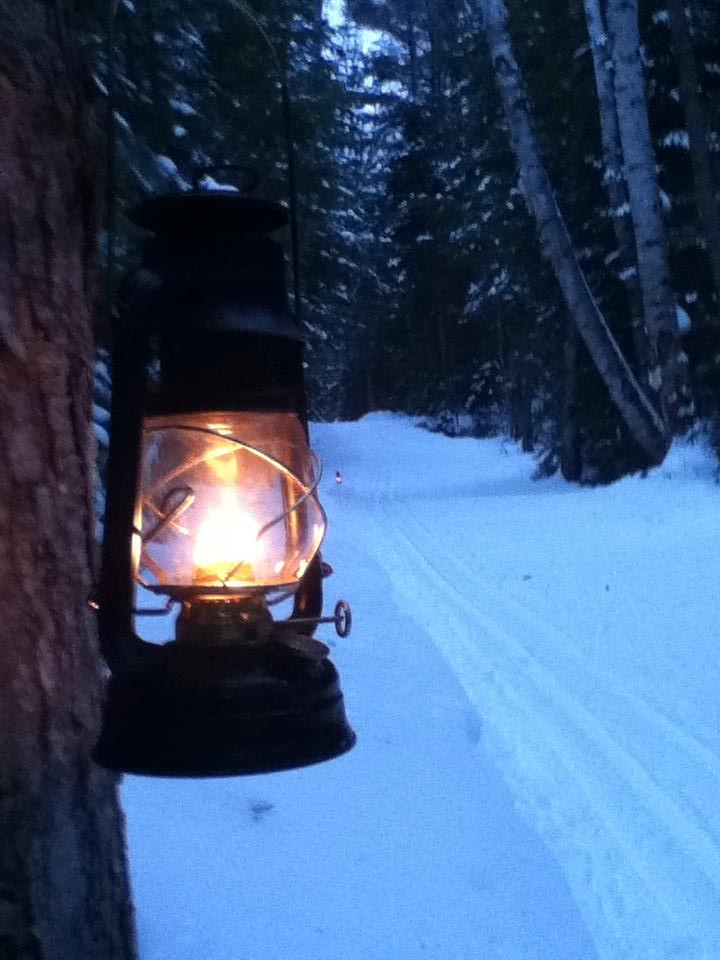 On the second day at Viking, I skied two of the black diamond loops. A 500-meter thrill ride, Yggdrasil started with a beyond steep climb that I could only herringbone and ended with a narrow, relentless downhill to a T intersection. You had to make that turn or be sorry. Helga's made me wish I had backcountry boards; I sidestepped down a couple of short, intimidating sections.
While the black diamond trails had more of a narrow, back country feel, the grooming was good on the easiest and more difficult trails. Boynton, the Beaver Pond Loop, and Odin's Run – to name a few – were all a pleasure to cruise. Over two days, Viking was a great place with varied terrain.
There are bigger xc ski centers in Vermont with more glitz and better marketing. Personally, I think one is better off leaving the skate skis at home and skiing classic here. Skiing at Viking Nordic will be time well spent.