Last Friday, after a hard week at work, I walked home, with no plans to ski. None. Saturday morning I made coffee and raked the leaves, which were finally all on the ground. Then I took a walk.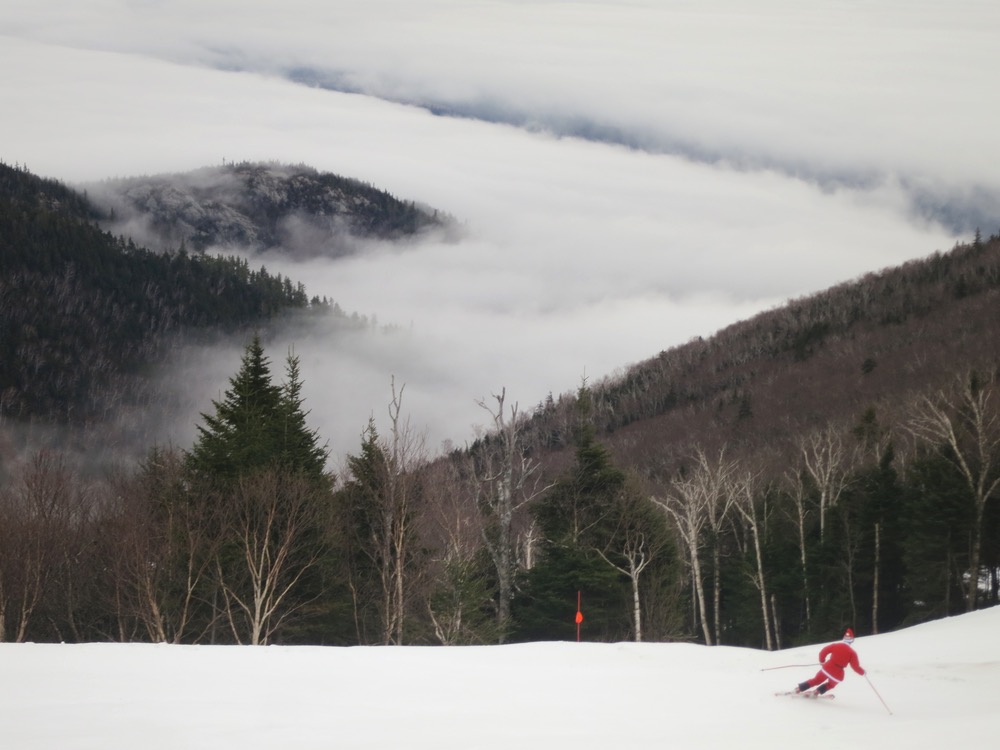 On my walk I started to consider the possibilities. If I could get to the cabin at a "reasonable" hour that night, I could ski Whiteface on Sunday. The forecast wasn't sunny, but I was optimistic that surfaces would warm up enough to soften.
I arrived at the cabin with a sandwich in hand at 7:30 pm. I ate it, drank some water, checked the forums, took some photos and crashed. I set two alarms: our normal Adk 6am alarm, plus a supplemental alarm 15 minutes earlier at 5:45. Just in case.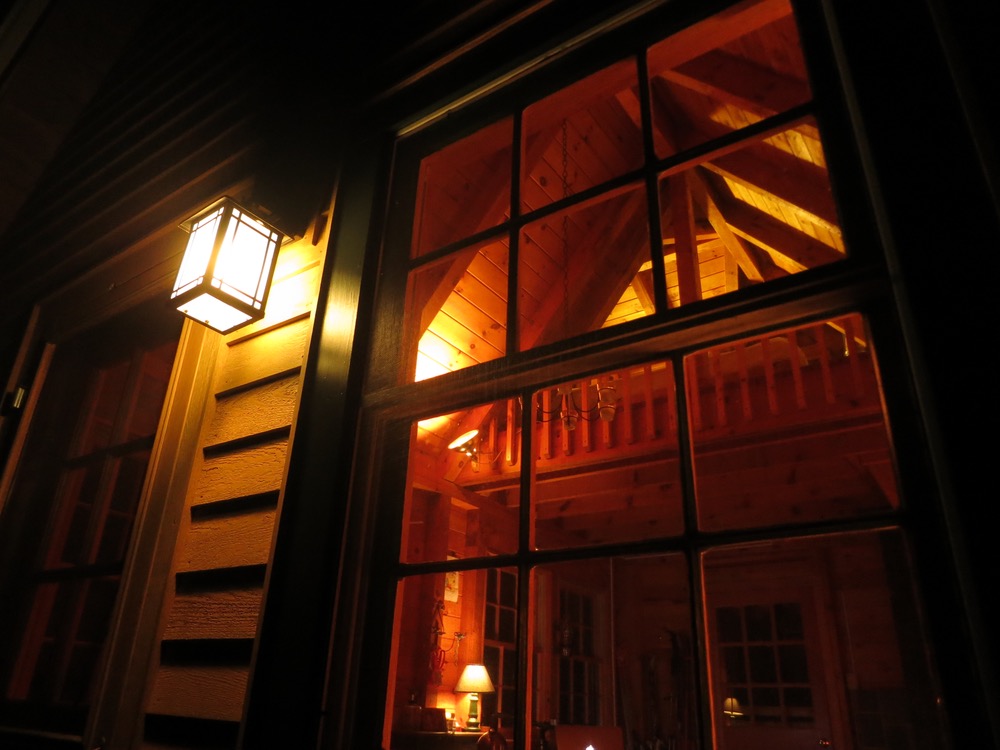 In the morning, in the dark, I woke on my own, 40 minutes before the first alarm. I tried to fight it, staying in bed, but it was no use so I just got up.
Unfortunately we had no coffee in stock. I posted the NYSB weather and then headed down the hill. I had breakfast at Cafe Sarah and then drove to Whiteface.
I'm not positive, but I think the Gondi went off early. Or maybe I am losing my edge, as it was running when I arrived.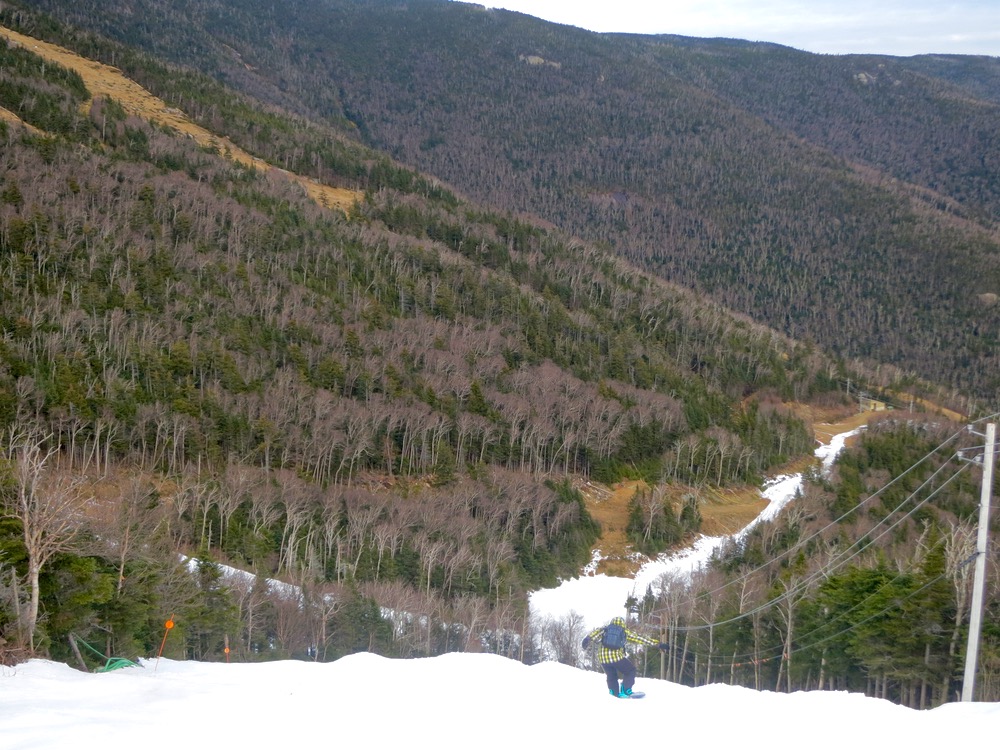 From the top, there were spectacular views of the inversion. At the same time the piste was really firm. I figured the slower I proceeded the better, and I took a lot of photos.
Essex had beautifully shaped bumps. I did one tele turn down in and back out, scratch, I knew it wasn't for me, yet.  I didn't envy the snowboarder who dropped in.
Eventually I banged my way down to the Face Lift. From the start of the day, it was reasonably soft. For the old guy on teles it was plenty. Starting on my second run, I lapped it six or seven times.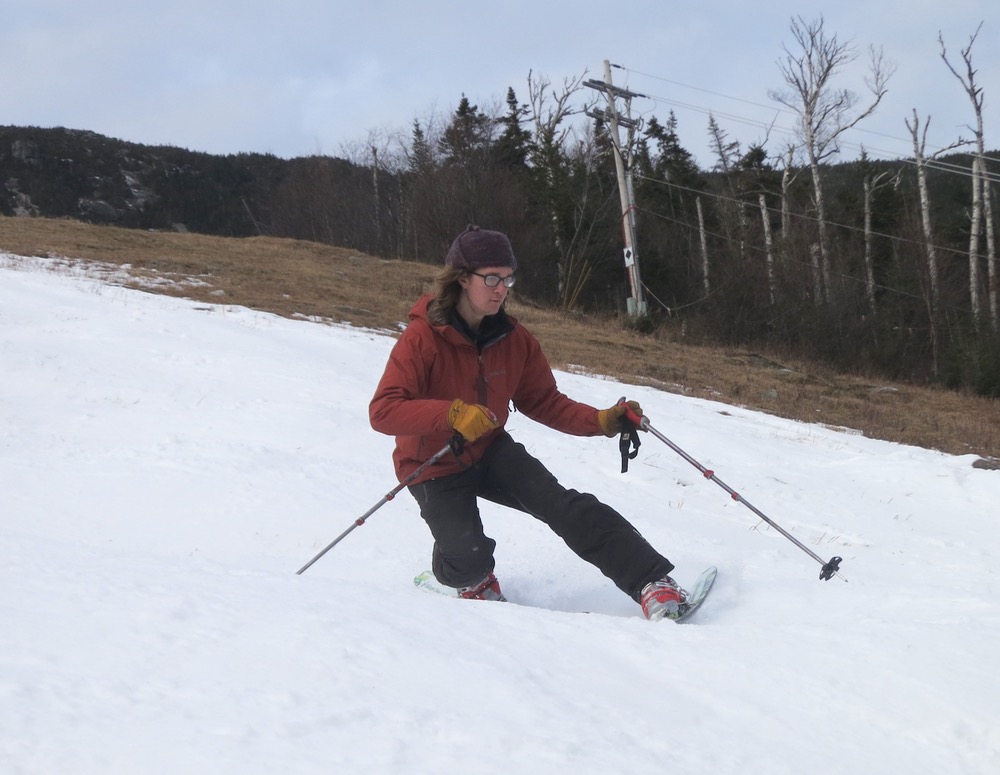 There were some really good teleskiers around and some ripping Santas too. This one guy was teleing without poles, a total low rider, almost using his arms as poles. I'd never seen anything like it. I tried to get a photo but he was too fast; I never caught up to him.
Then, I met Jack the Ripper. Jack was tele-flying down the hill, yet somehow we got into the same gondola cabin and skied together. The guy could motor, but also waited for me, which I appreciate.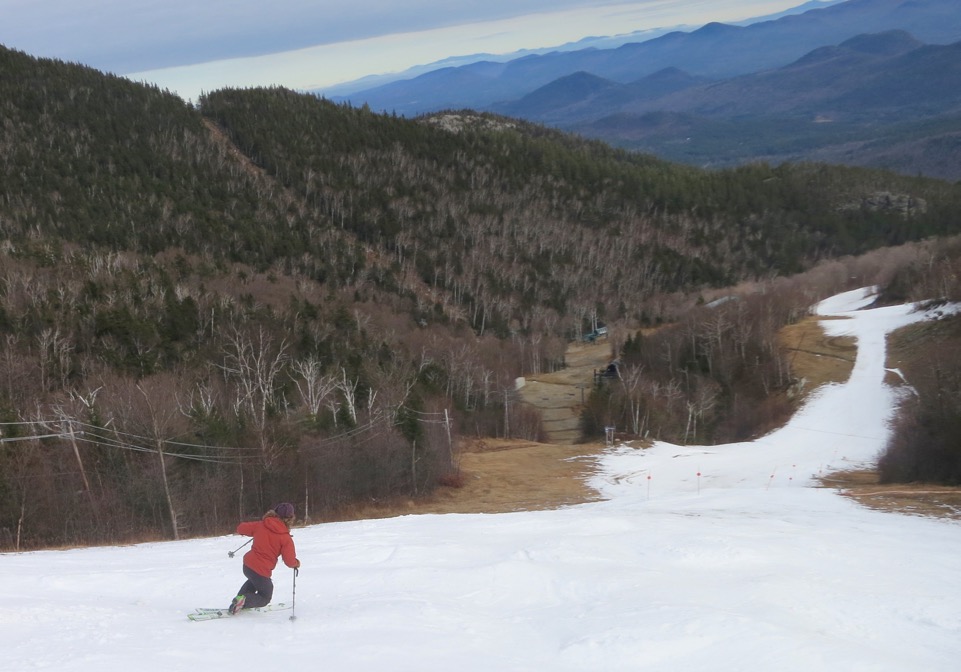 We did three laps on Victoria, each one better and softer than the last.  When we split, Jack was headed back up to check the bumps on Essex.
I didn't have the time or gas to ski another run.  I packed it up and headed out around two. Sometimes you've got to go higher and farther to ski. Up, up and away, Whiteface.