While I'm certainly not "there" yet, I'm starting to get more organized. For the first time ever I'd say, the basement at HQ South, is really set up as a ski adventure staging area.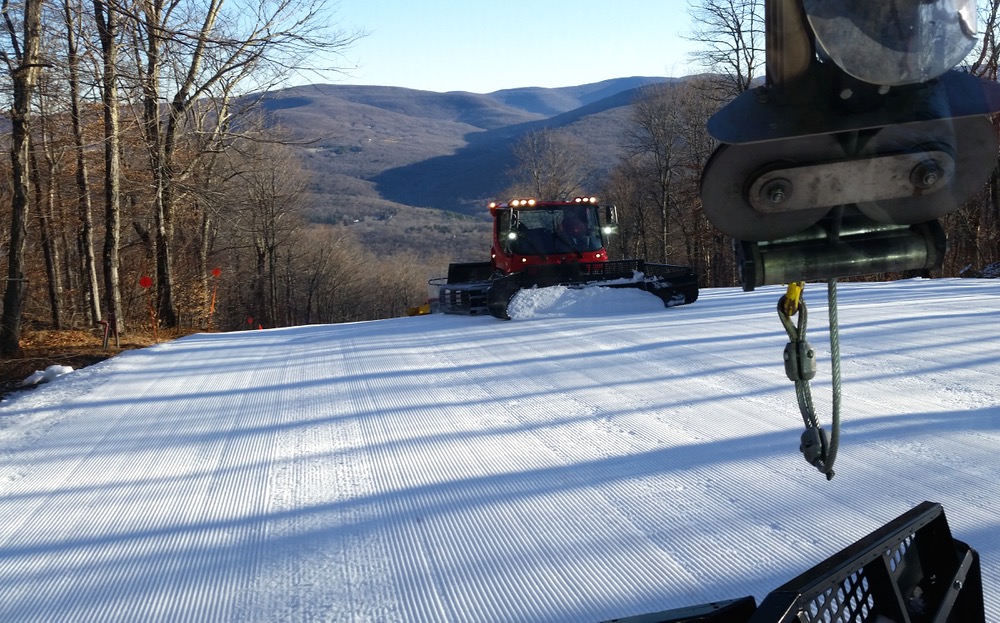 It's possible that the general lack of cold and snow has actually created an opportunity, giving us time to improve our capability to capitalize on cold and snow. Now, all we need, is cold and snow.
At the same time, somewhat quietly, Belleayre had gone all out, on one trail, t2b: Onteora. The mountain opened last Friday for the season, and after I completed the Saturday Chore Olympics, I was sprung, for a run to the Belle on Sunday.
After bragging the night before about my Catskills alarm set up, I slept through it. Never even heard it, which is unusual for me.  I woke on my own, 50 minutes later, at 5:20am. In another twenty minutes I was in the car. I arrived in Highmount three hours later and booted up in the Overlook Lodge.
I met up with Super Joe and we headed up to Lift 7.   We rode to the top and sliced our way through a few top-to-bottom runs on Onteora.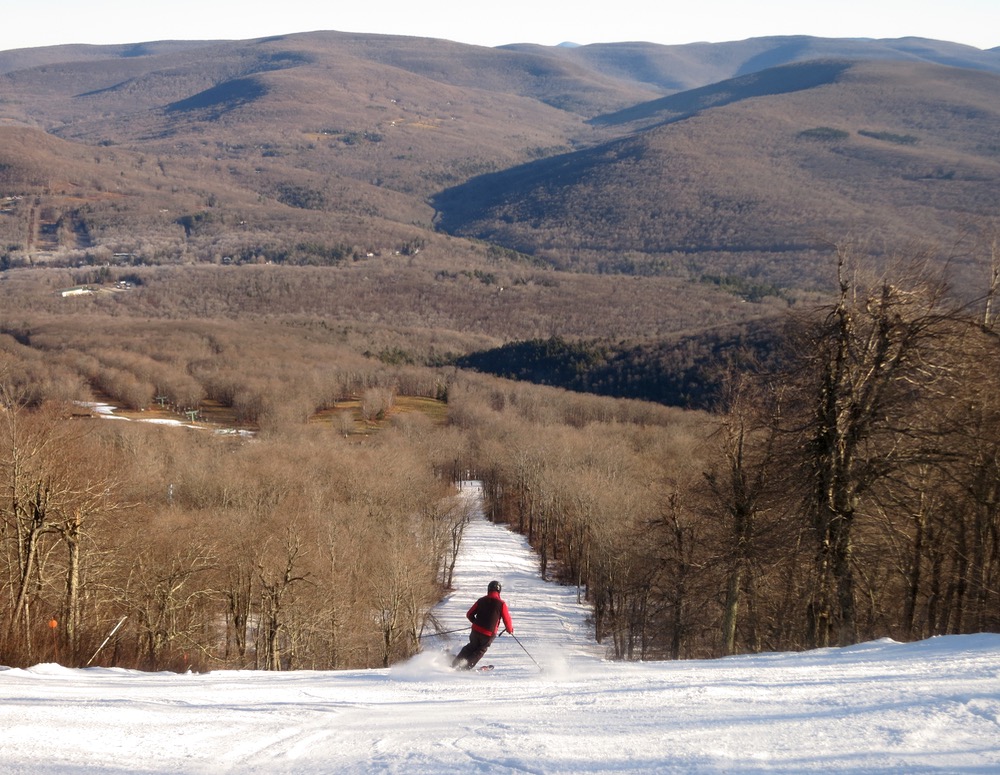 Within an hour the Big O Headwall was buffed, so we lapped the lower 400.  There was lots of loose granular around, some slick spots. But you could definitely turn. 🙂
It wasn't long before I was overheated. The temperature was around 40 and it was hard for me to break the habit of wearing a shell when skiing early season.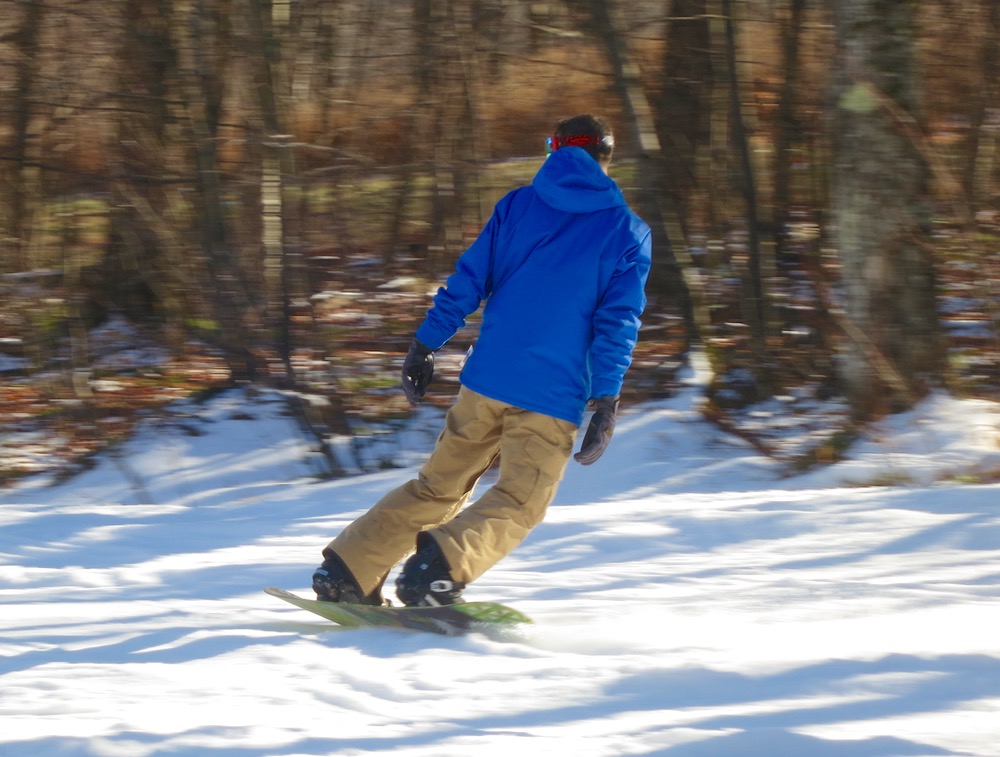 We skied together until Joe had to go "back to work." At that point I figured I had maybe two more runs in me.  I ended up doing another five; I was having real fun.
At this time of year, much of Belleayre does not come into direct sunlight.  While we'd have appreciated any extra sun, we get it: the hill is really good at snow preservation, both now and in spring.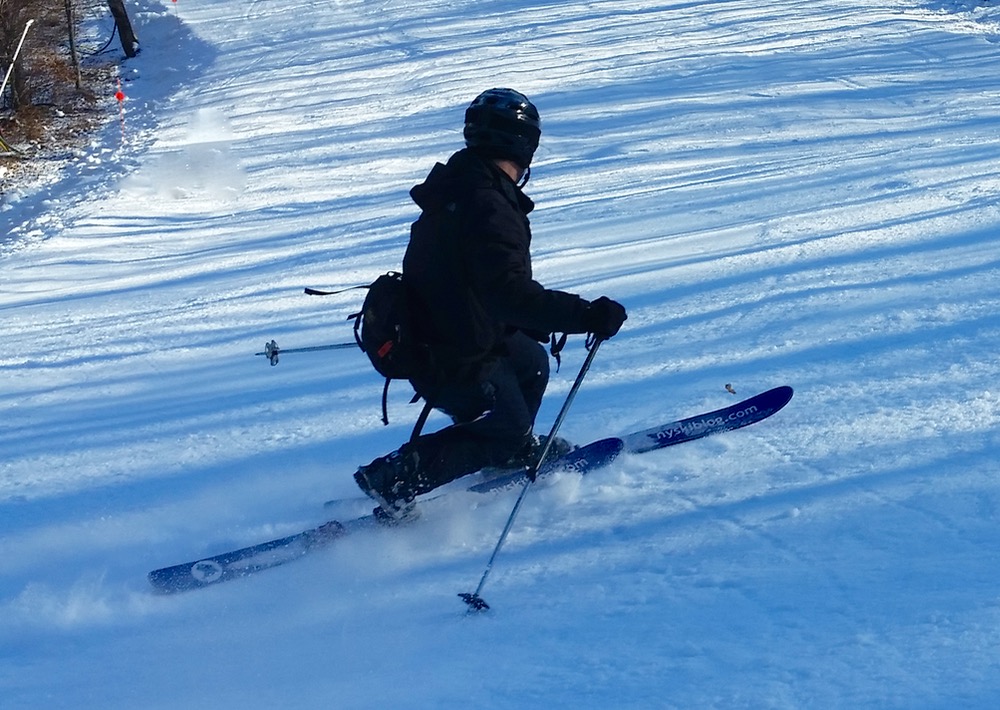 I thought Sunday was a solid performance with maybe 300 skiers showing up. Onteora was essentially wall-to-wall, total cover with pushable piles, all day long.
Joe, who grew up skiing Plattekill, has been with Belleayre for sixteen years. I asked him, over that span, how many times Belleayre opened first in the Cats. "Oh a handful."
Cheers Belle, nice job.