I'm optimistic that this winter's rain is behind us. The turning point was 5pm last Saturday in Turin NY, when it turned to heavy wet snow at Snow Ridge. I know this because I checked the webcam repeatedly, willing it to be so, willing it to be snow.
Apparently, I wasn't the only one watching. Blue and his brother Stefan called me right after the changeover. We made plans to meet up for first chair the next day.
It was a sleepy Sunday morning at the Ridge when I pulled in at 8:30. There were about 4 other cars in the parking lot and a similar number of people occupied the lodge. Blue and Stefan weren't far behind me. By the time we were ready, the Ridge Runner was spinning.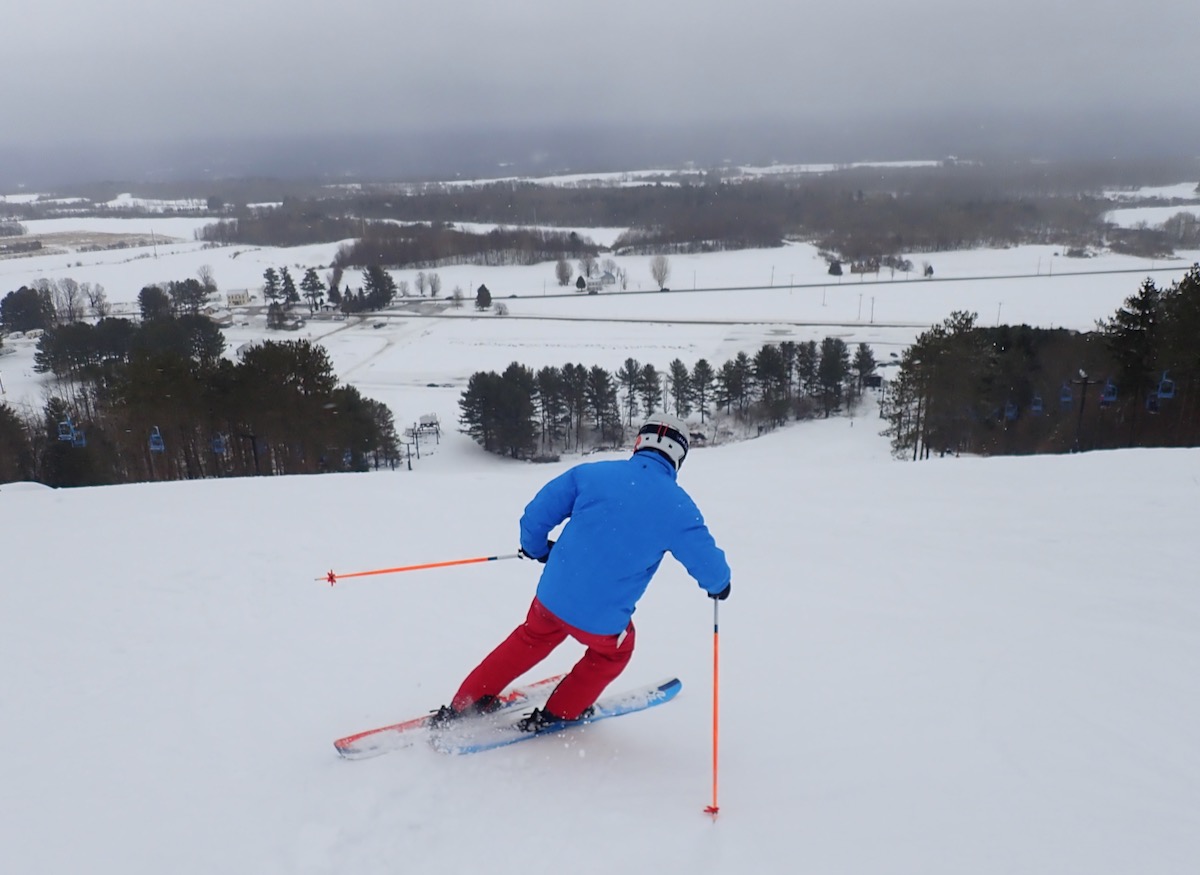 The day started a bit crunchy but within an hour things softened up. Overnight I estimated 2" to 3" of heavy wet snow that eventually gave way to spring-like conditions.
We started on the South Slope and worked our way north. The groomers were carve-able and fast, but I was more interested in the untouched snow. No face shots or pow slashes, but it was surfy. The line under the Ridge Runner chair was especially fun, filled with springy ungroomed snow.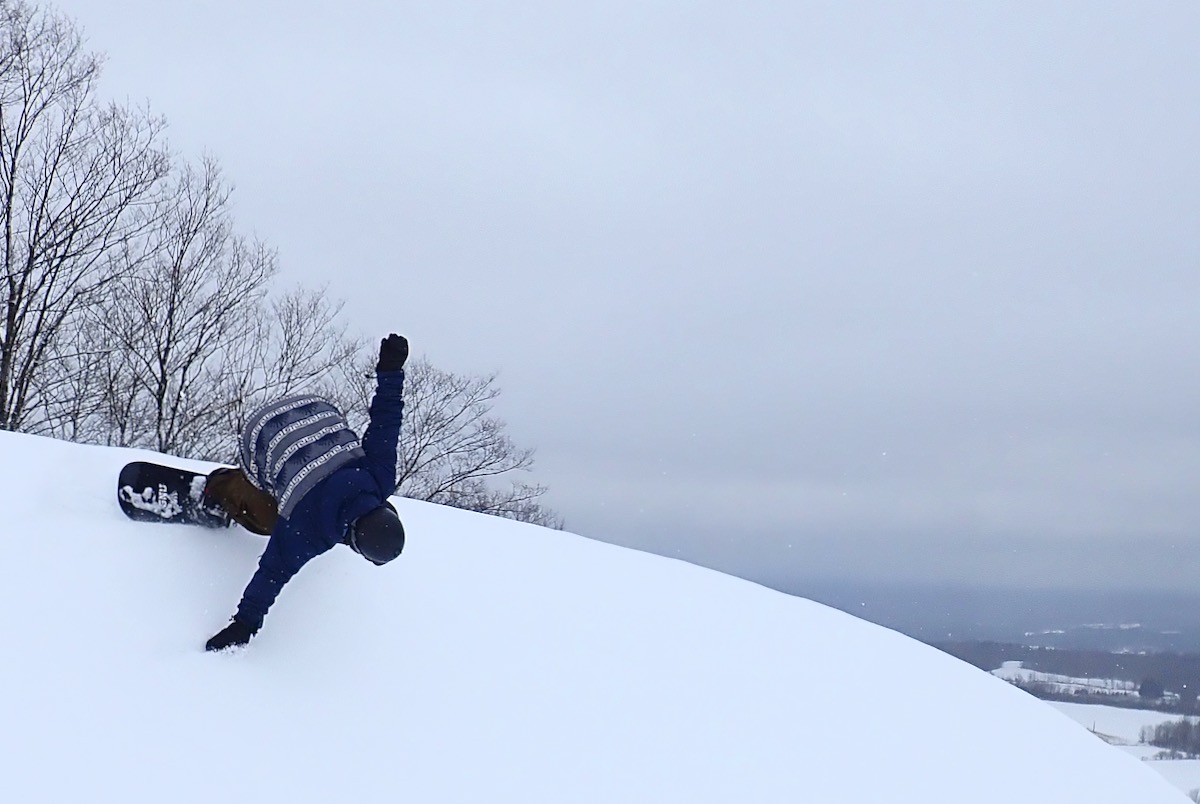 By 10am the North was open and headed over along the edge of Silversmith. There were huge snowmaking whales all down the trail to be carved or jumped. At the top of the North Chair the ropes were dropped on Johannsen. This narrow trail was predominantly untracked heavy snow.
Coverage was great and you could easily lay an edge. It was the kind of snow that made you work, but it was worth it. We went back to the North Chair by way of Bush Cut. We lapped the same route, each time I checked different spots in the woods ducking in and out of the trees. We chose our lines carefully but coverage was pretty good and I never bottomed out.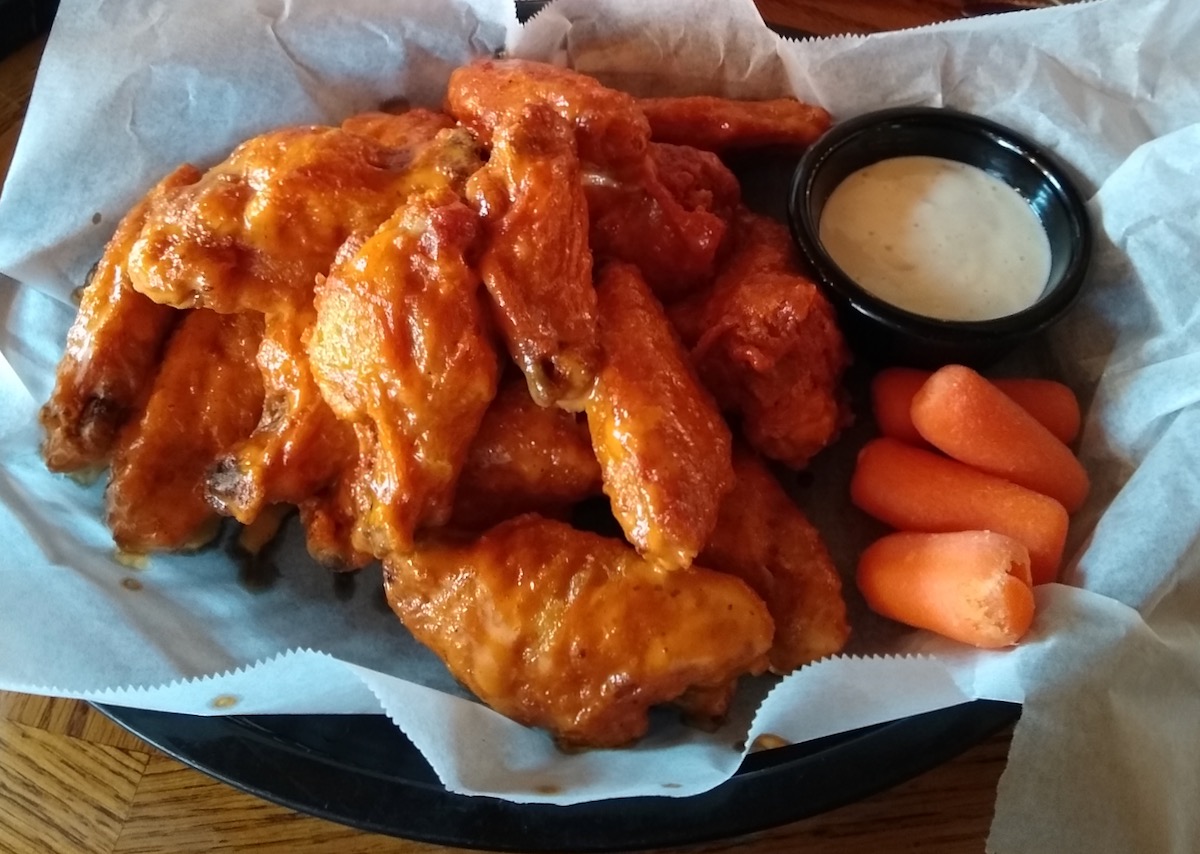 After all that hard work it was time for lunch at the Tavern 230. They have a great selection of craft beers and make sure you go Full Send on the wings. While we warmed up near the fireplace and ate, the snow flurries turned into a steady snowfall. It made for even softer groomers after lunch, but after a few more laps we called it quits.
It wasn't one of the classic Snow Ridge pow day, but it was good. Even better when you consider it was wet weather the day before. Winter is just getting started, snowy days are ahead, and The Ridge is ready.