I introduced my wife to skiing 5 years ago and she's loved it ever since. Helen took her first few lessons at Plattekill from some excellent instructors. After only a couple of days on skis, was asking me to buy the rentals she was skiing, so we could make it permanent, something that we could share together into the future.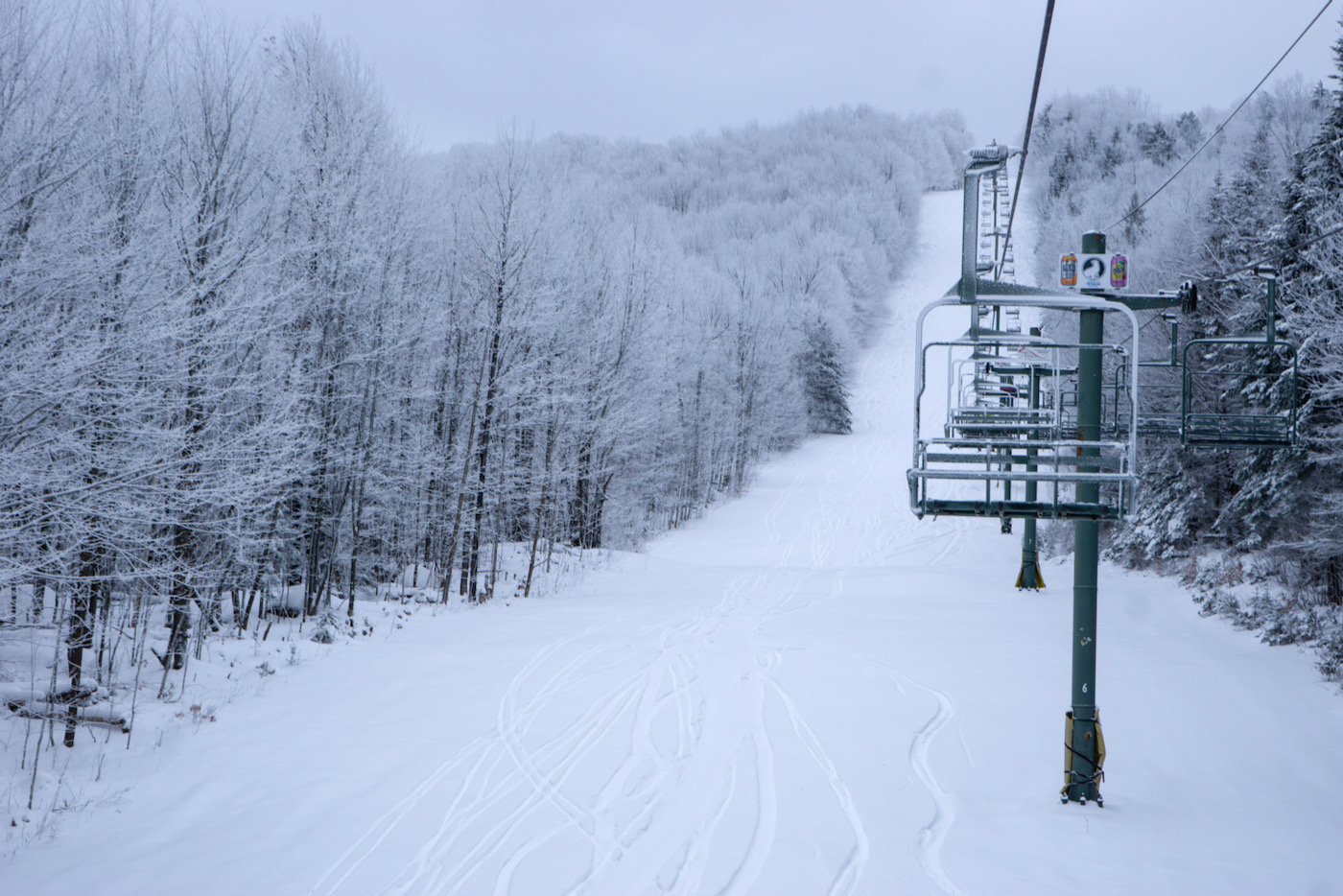 Fast forward to today and she would tell you that the only thing slowing her down is snow. With me being a seriously addicted powder skier, how often is there an opportunity to bring my Bambi-legged beginner along for the chase? The answer is not many!
Helen thrives in the spring sun and corn at the end of the season and whenever my father is headed to the Catskills for a day she makes sure we join him as he really spends time teaching her too.
That's what made this past weekend at Titus so special. It was the first trip with just the two of us prancing around on a mountain with no worries about conditions, snowfall, or terrain. I have always kept Titus in the back of my mind for this occasion as the layout really seemed to be perfect for Helen's progression.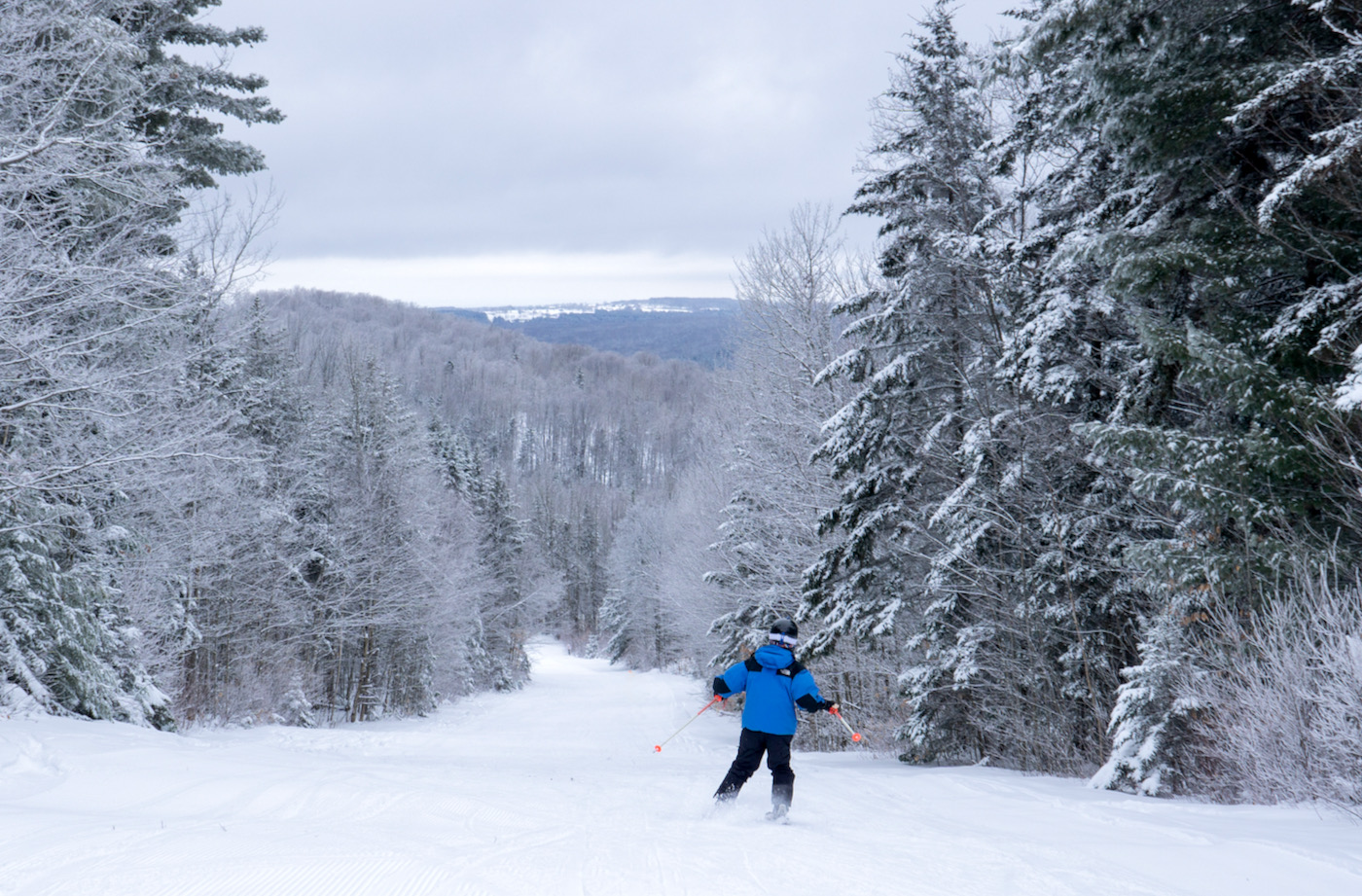 We were not disappointed. Titus has a great variety of beginner and intermediate trails with plenty of gladed sections for the novice tree skier to dip a toe into the woods. Seven inches of new snow before our arrival really helped to keep conditions soft.
The mountain does a fantastic job of leaving enough ungroomed to make it interesting and allowing more seasoned skiers to lead our partners into new territory. Helen's first tree run was through Big Al's on the Upper Mountain and after the first time through she wound up leading me back to it several more runs in a row. It's safe to say a new tree skiing enthusiast was born.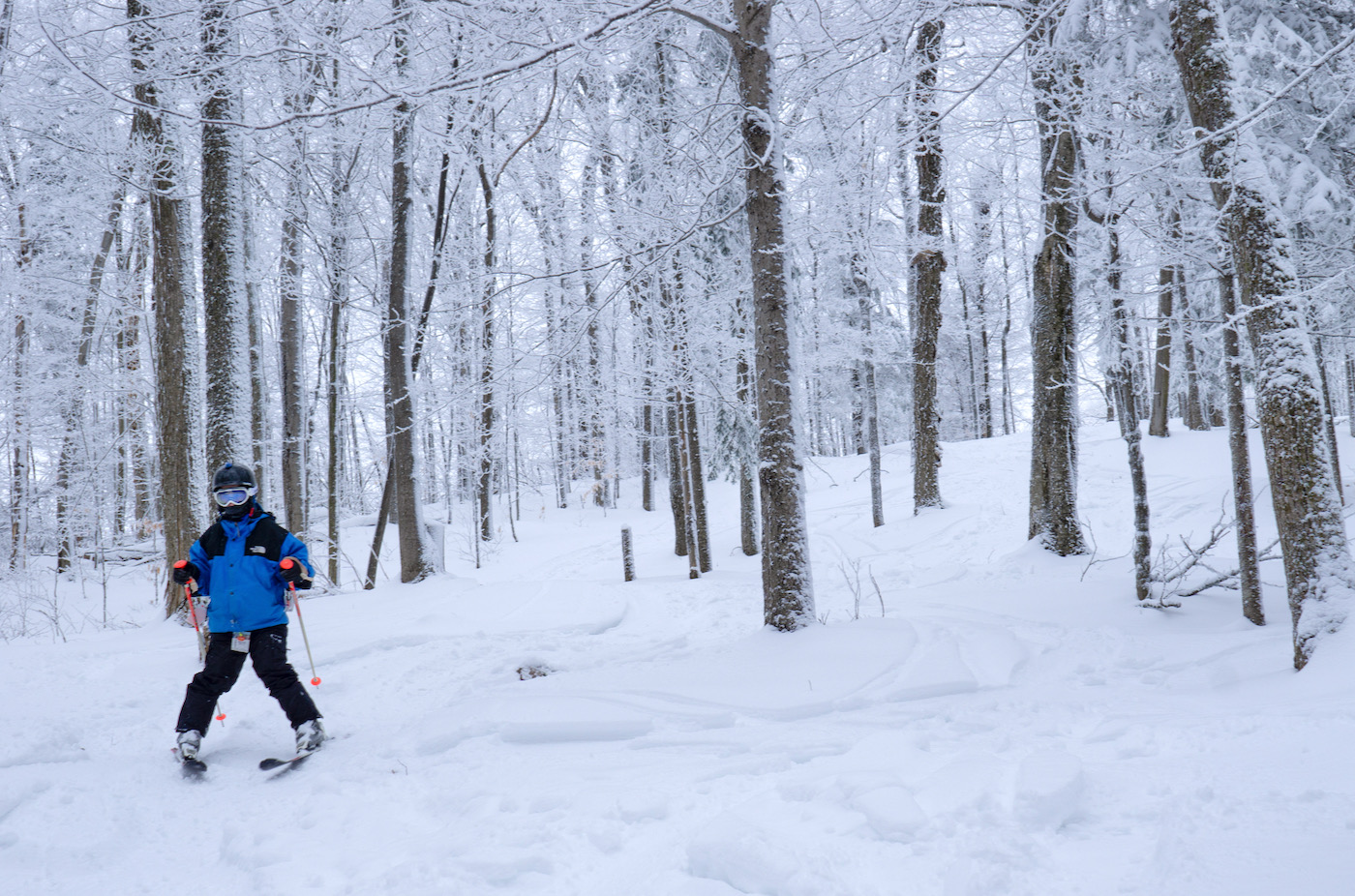 Lunch time is IPA time, when skiing with Helen. She claims a solid 8% ABV beverage gives her confidence. I tried to explain that this approach might be a little dangerous with her new terrain preference, but I couldn't argue with the results. She headed straight for some expert terrain when we went back out for the afternoon.
At the same time, she was driving a hard bargain: "If you lead me down a trail that I can't handle and I wind up hurt, you aren't allowed to ski until I heal up." I thought that was fair, but it didn't prevent me from convincing her to have a go down Harvey's Road for the last run.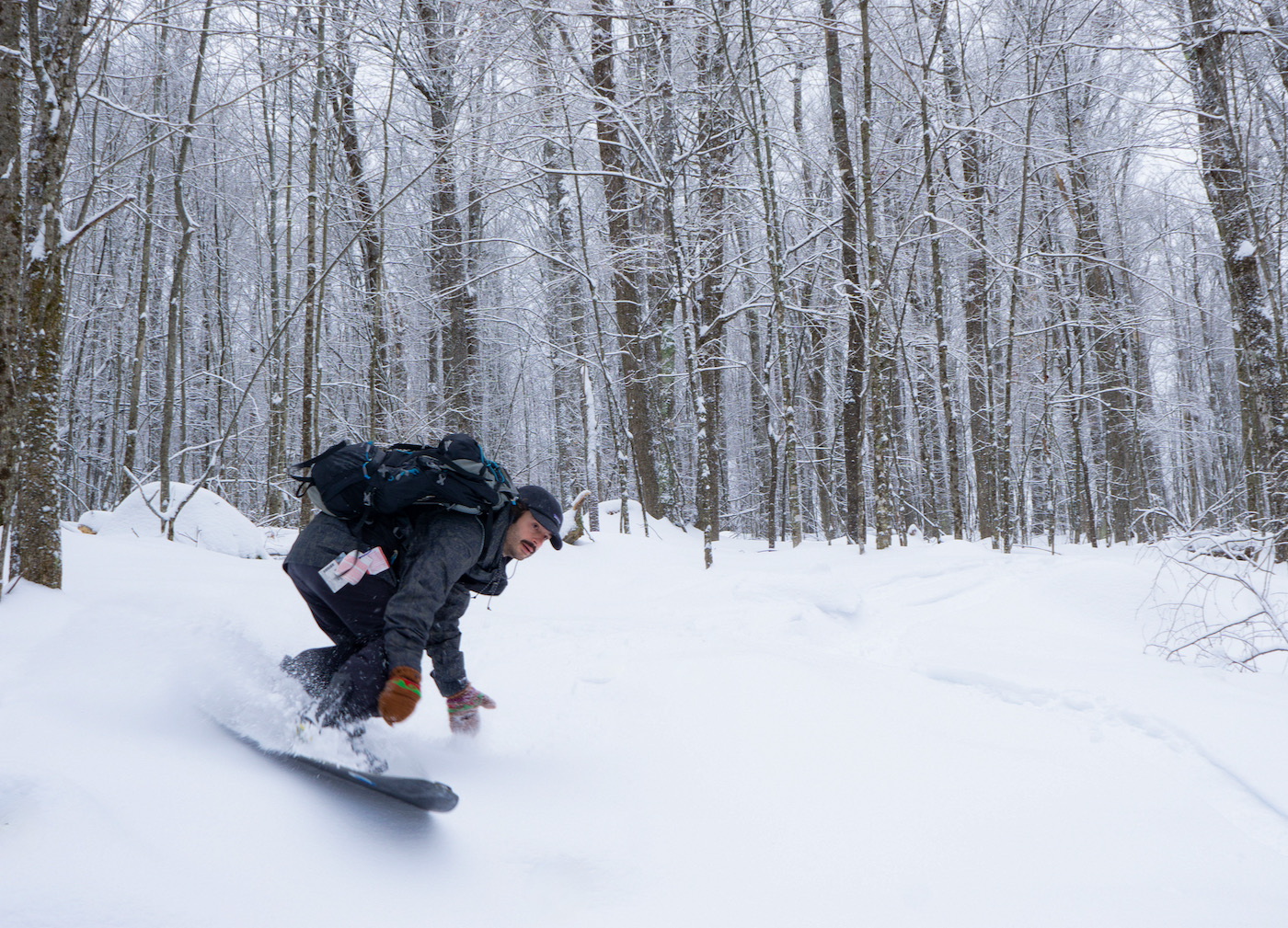 Another IPA by the fire pit with the Rolling Stones felt right at another awesome laid back NY mountain. The old school vibe and relaxed atmosphere at Titus make it an exceptional place to bring the wife and kids. There's something for everybody, but especially for us looking to share a little adventurous spirit with those less inclined to chase the big one at the drop of a hat.