Last year, after 30 years, we decided to choose a new house, in the same school district. For one thing, we wanted closets, and I admit it, central air. We looked around a lot, and considered many factors.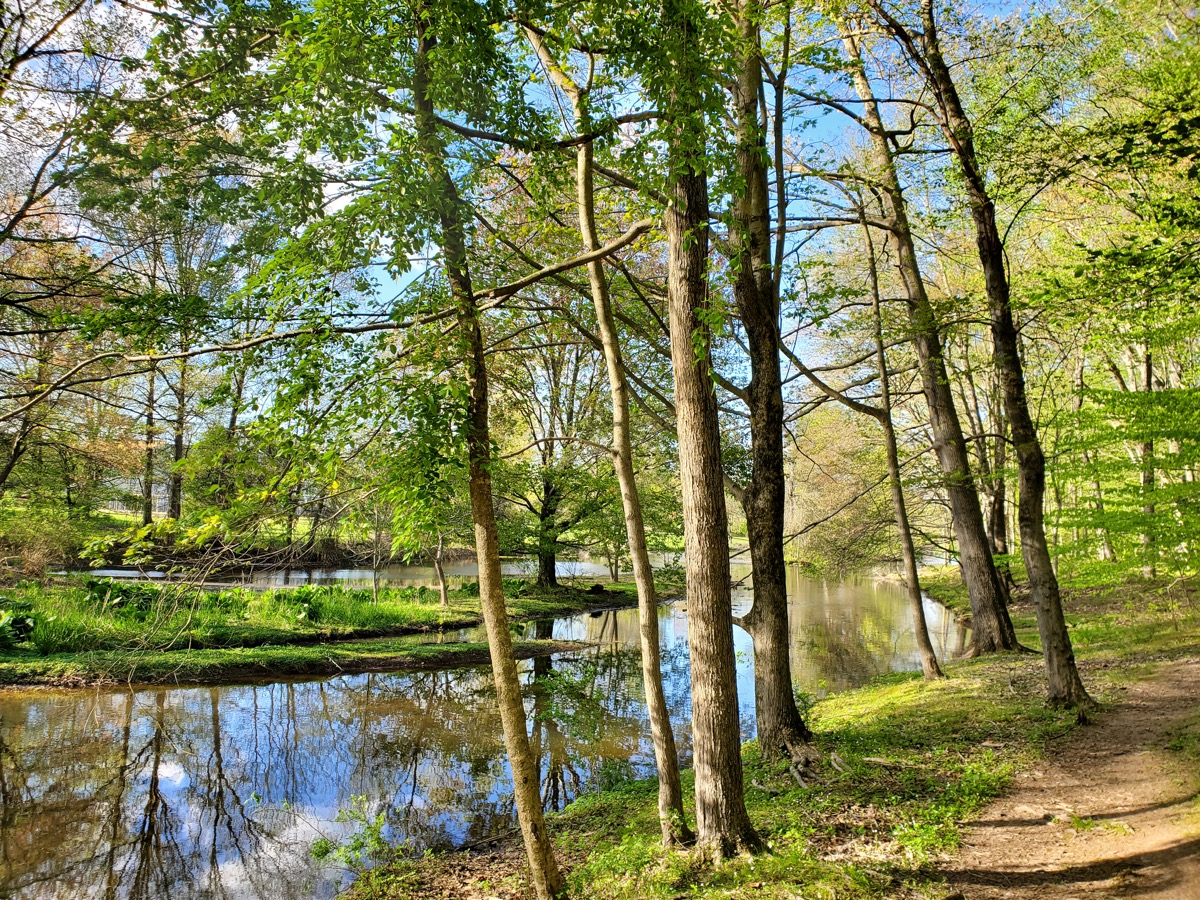 When we found a place we liked, it was in a busier area, but with close proximity to an extensive, inter-borough dirt and gravel trail network. While it certainly influenced our decision, we didn't fully grasp the importance of the access we have to what I call "the zone."
I know now that I underestimated my reliance on the zone. Until they closed it, for you know what. That woke me up.
Our local trail network took a lot of forethought, planning and I'm sure, fundraising and matching funds. I do vaguely remember, maybe 20 years ago, when the idea was taking shape. I was one town over, and I had plenty of riding near me, so I kind of ignored it.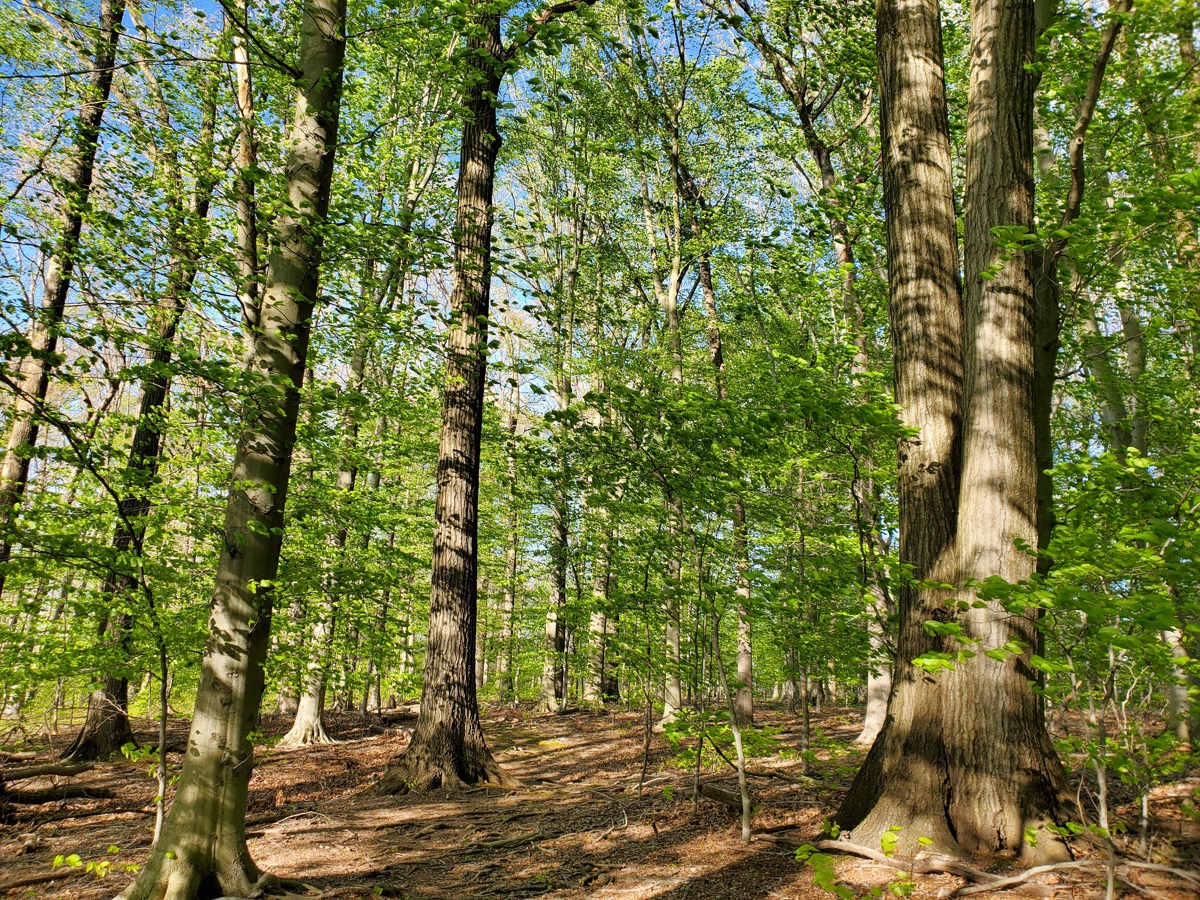 Normally, from our house, I can hop on my hardtail and ride 200 yards down the road to a trailhead that leads me into the woods. It's a great feeling to be home after work on a sunny day, just change into shorts and go.
From the trailhead there is a bit more than a mile of single track, some of it mildly-technical, requiring hopping roots and and performing various small feats of balance. Eventually you cross a stream that leads into a slow moving body of water. It's a nice enough woods with some really big trees, but clearly over decades, or even centuries, the tract has been disturbed.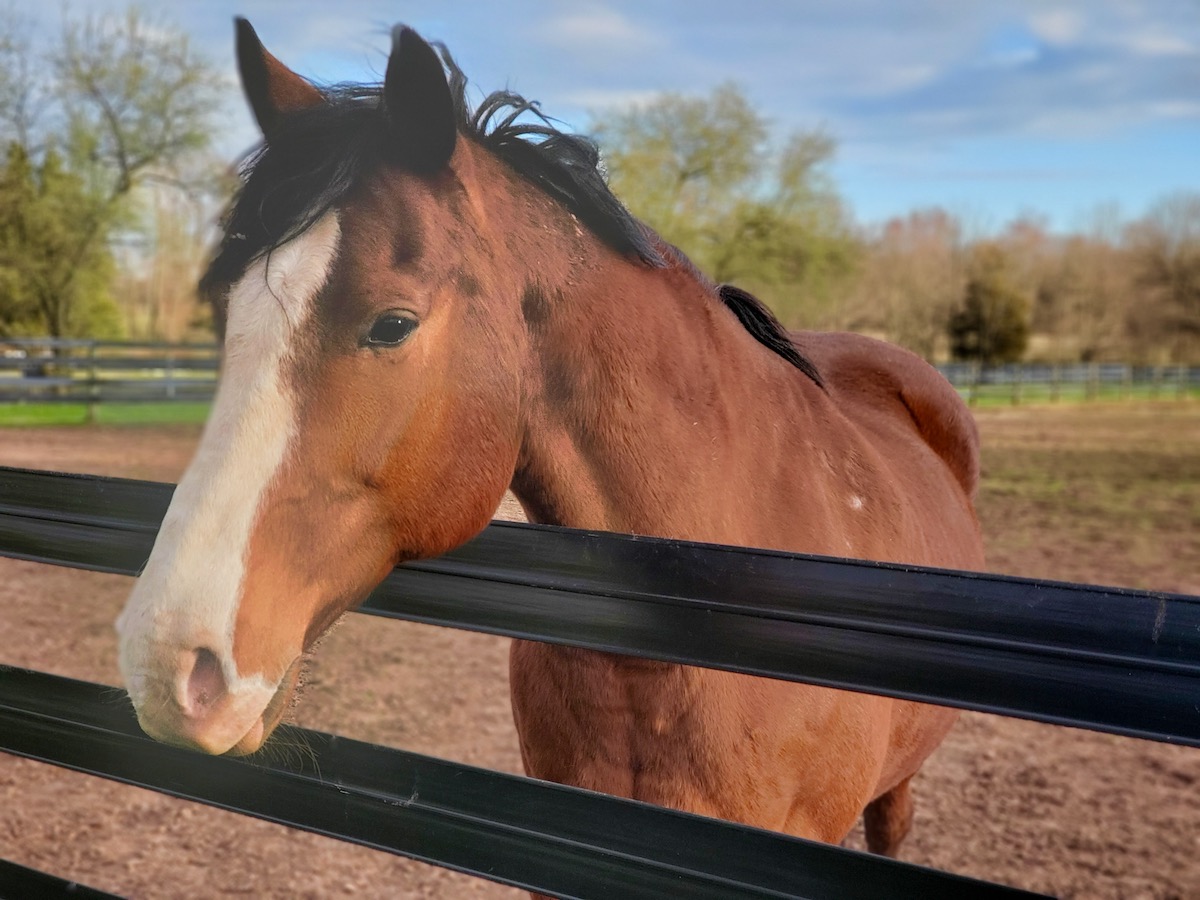 You come out of the woods to an equestrian center. While the access is public, it's important to remember, always yield to horses. When passing through, I stick to the edge of the woods if the horses are out of the stable. Sometimes, if I see a horse near the fence, I'll put down my bike and walk over to say hello.
Then I peddle out of the driveway of equestrian center, and across the road to enter "the Park." Technically the park is still partially closed, no parties, no playground or dogpark, but the trails are open and there are fishing boats in the water. The pond is the result of a stream impounded by an earthen dam, with a big cement and steel drain.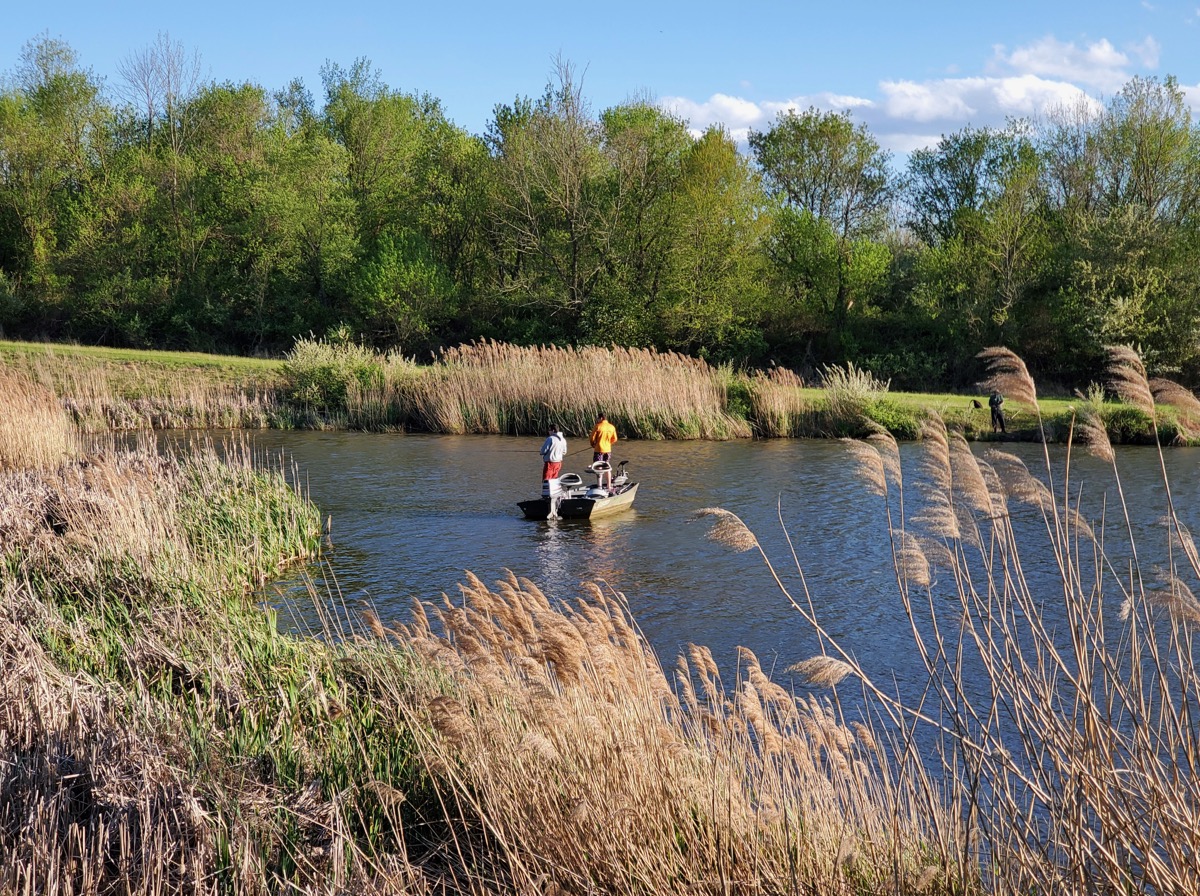 The park is probably the most problematic part of the ride for social distancing. Much of the path inside the park is on top of the dam, and if hikers and riders don't stick to the sides, you'll come closer than six feet. I've been riding with a mask that I pull up when others are in sight. It's actually not that often over the course of my ride.
After I get through the park it's a 6 mile gravel-grind that is easy and fun. After working your way through the single track, horse farm and park, now it's just me and the road. Sometimes I push my limits, and other times I enjoy plodding along.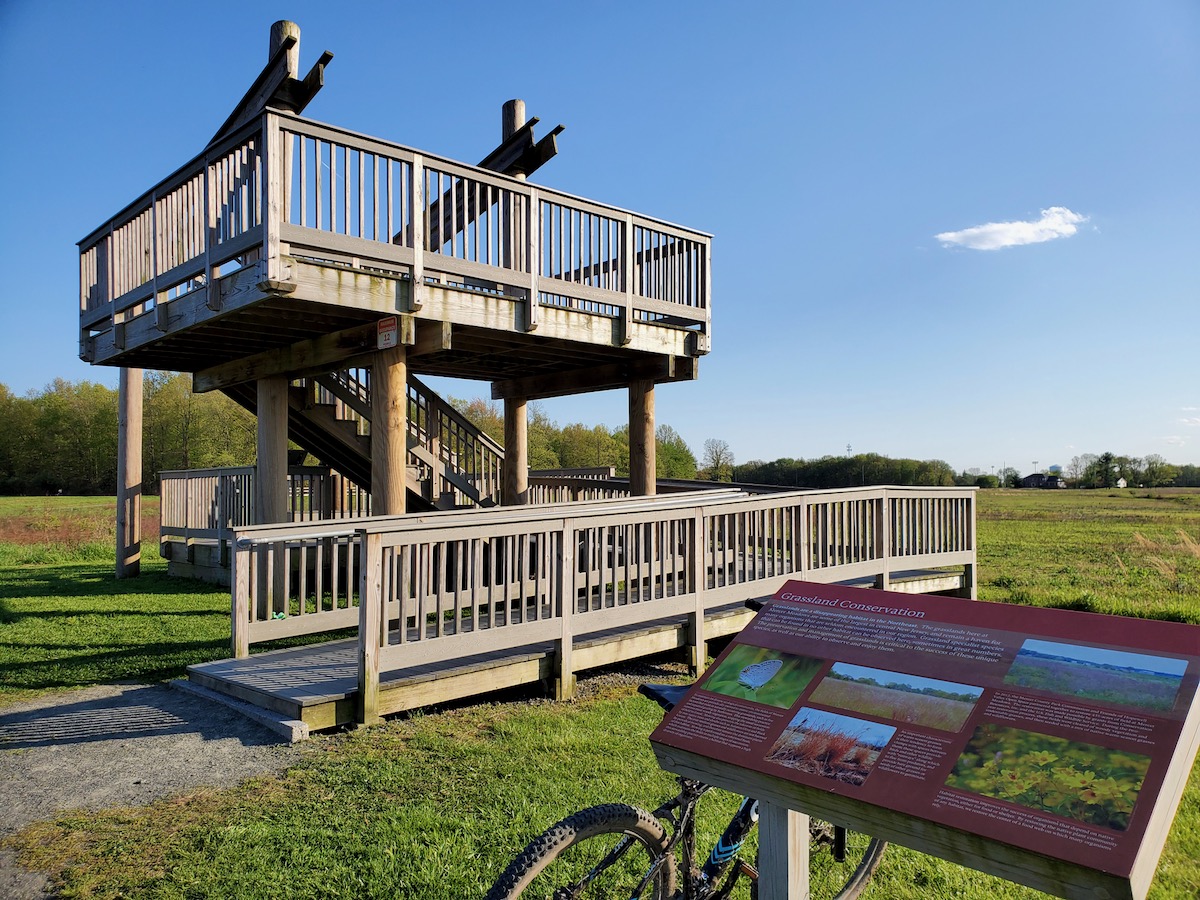 As you get closer to the end of my loop, you come to a field that is designed as a habitat for raptors. I'm not sure what is different about this field specifically that makes it so.  But there is a viewing platform with information, and there are hawks. People come to watch and take pictures with big cameras.
At the end, there's a cut-through trail that runs past a cell tower, along a soccer field with astro turf and then dumps me back out on to our road, about a mile from home. There's a decent shoulder all the way back. I call the whole loop 10 miles, but that might be generous.
You may have guessed that I'm excited that the governor brought the parks back online. I think it was three weeks, but to me it felt like forever. I'm doing everything I can to ride responsibly, leaving a wide berth and wearing my mask. After having the parks shut down, it seems like people are cooperating. Man I hope so. What a great legacy left by those who came before. Thank you.