Standing at the top of the Summit Quad — with your ski tips sticking out over the lip of Skyward — and looking out across the whole northeast is awe-inspiring. The impression of altitude and exposure is unique in the east. It's some of the gnarliest and coolest lift-served skiing in New York.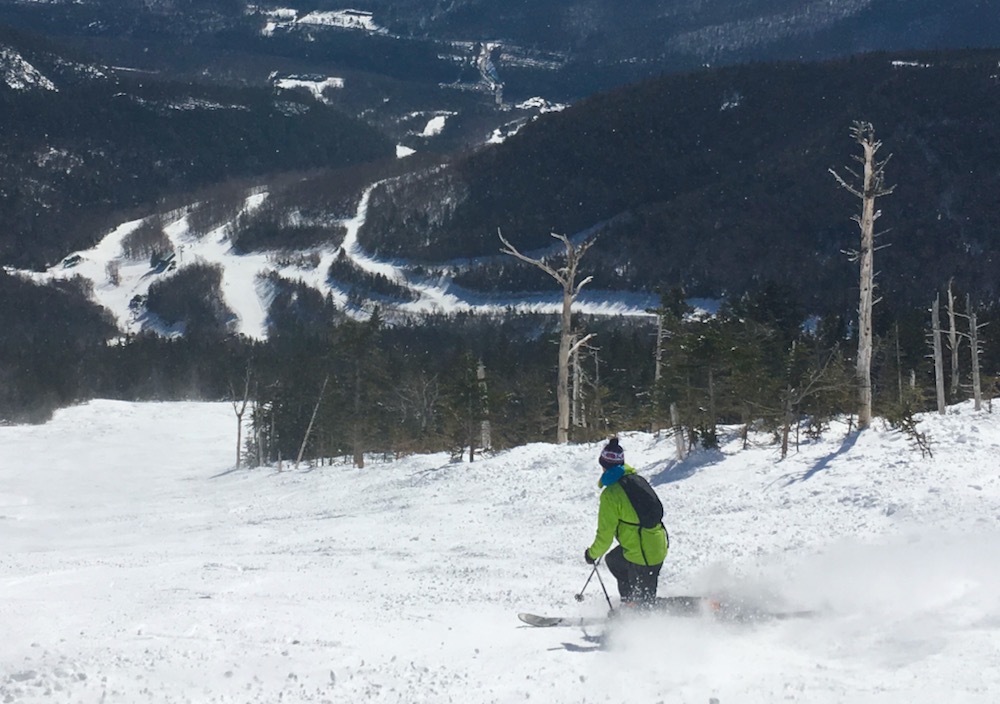 The place has some crust too. Good old Gore and little Mount Peter are older but Whiteface's Olympic legacy holds it's own in the history category too. It wasn't a venue in the 1932 games, and all I really remember about 1980 is the hockey but those details don't matter, to me.
Most of my skiing is done closer to home in the Catskills or Vermont, but I always try to make the trek to Whiteface at least once a season. I don't know why I don't get there more.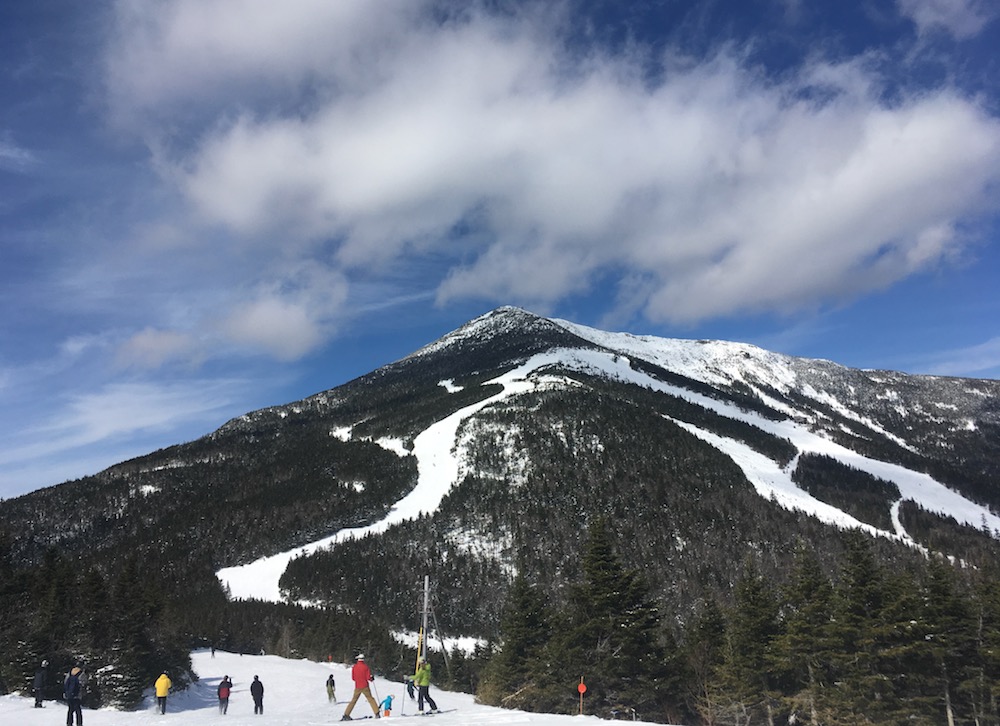 The pieces fell into place this past Sunday. My twelve year old was occupied with baseball but Junior and I were free and the timing was good. A decent sized snowstorm blew through on Friday. Saturday seemed destined for windholds across the east. Sunday looked promising with above freezing temps and lots of sun — beautiful early spring conditions.
The day developed just the way I hoped. We got there early, not quite first chair, and headed right up to the top. In the past, Junior had been unsure on Skyward and I wanted to ensure great condition for his first run. The surface was just what I was hoping for, spectacular.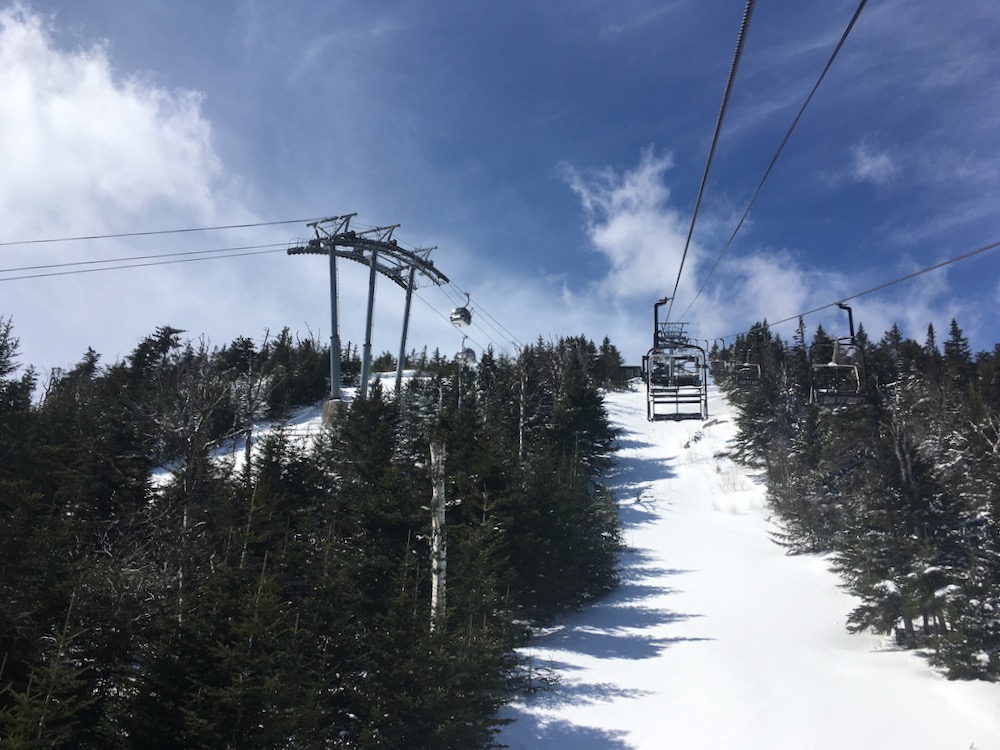 Due to the generosity of Johnnyonthespot, Junior was on some new-to-him racing skis and he put them to good use on Skyward, arcing big fast turns in the soft trenchable snow. When I caught up to him at the bottom, Junior had a big grin on his face. "Yeah, I really like Skyward," was all he had to say. Yup, me too.
In the past our trips to Whiteface have been either early or late season so having the whole mountain open to me was a bit of a novelty for me. We did our best to get around to everything. Skyward was the one run we kept returning to — spending the rest of our time exploring the upper mountain.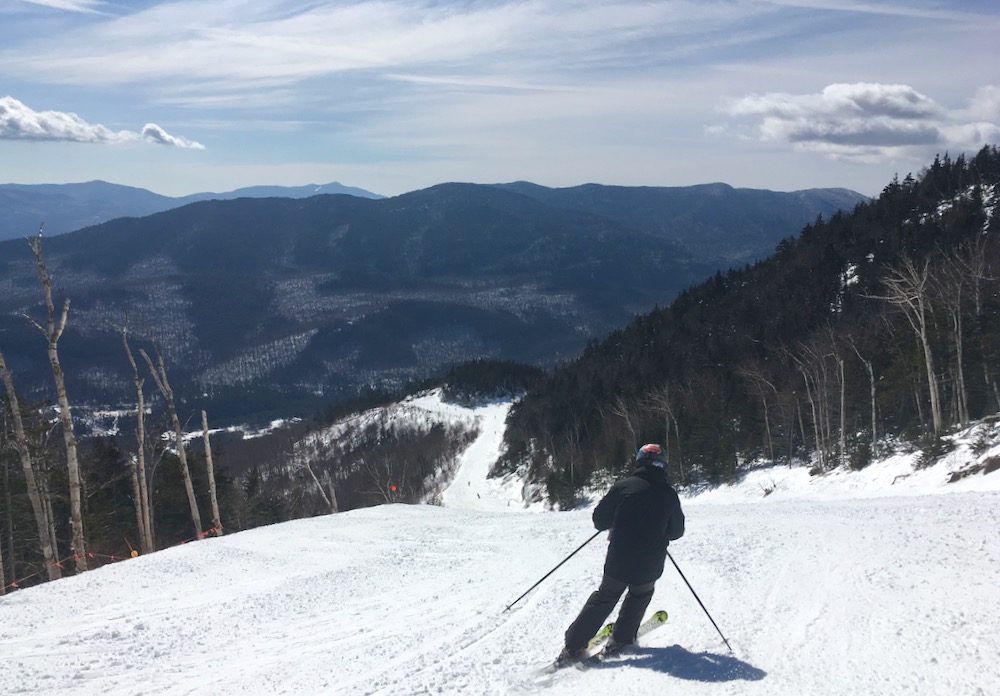 We'd never skied Hoyts or Wilmington, so we knocked those off. We spent time skiing off the Little Whiteface chair but we kept going back to the summit. Parons and Cloudspin were loads of fun but Junior was just in love with Skyward.
I pointed out the Slides, which were closed, to my son and encouraged him to practice his short radius turns to prep for a future chance to ski them, but he was having none of it. Junior was in a bomber'ing mood and I couldn't blame him. The snow inspired confidence and we took full advantage.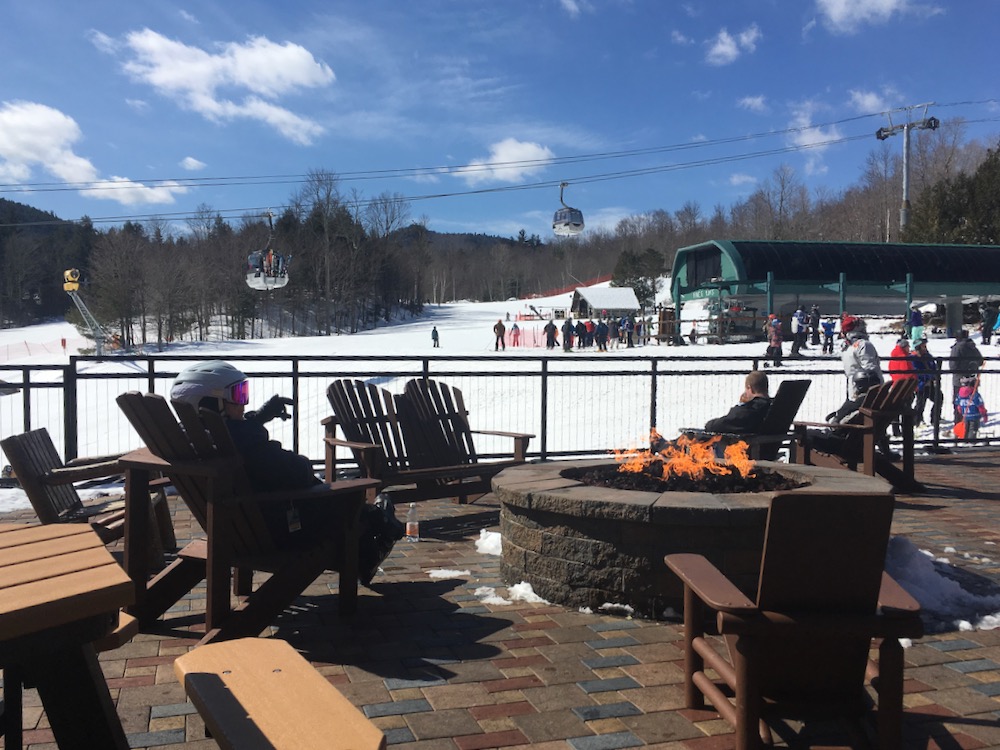 The snow on the upper mountain held up all day. Aside from our exploratory run down the Wilmington Trail, we only went back to the bottom twice to rehydrate and grab a snack. The terrain at the top had the best snow but even the lower trails held up until very late in the day.
We quit around 3:30 and on our last run down below mid, we finally found a few wet spots. That was it, a perfect spring day.