What makes a good ski partner?
My admittedly sarcastic answer is that I'd like to ski with a clone of myself; someone that's as good or maybe just a little faster then I am.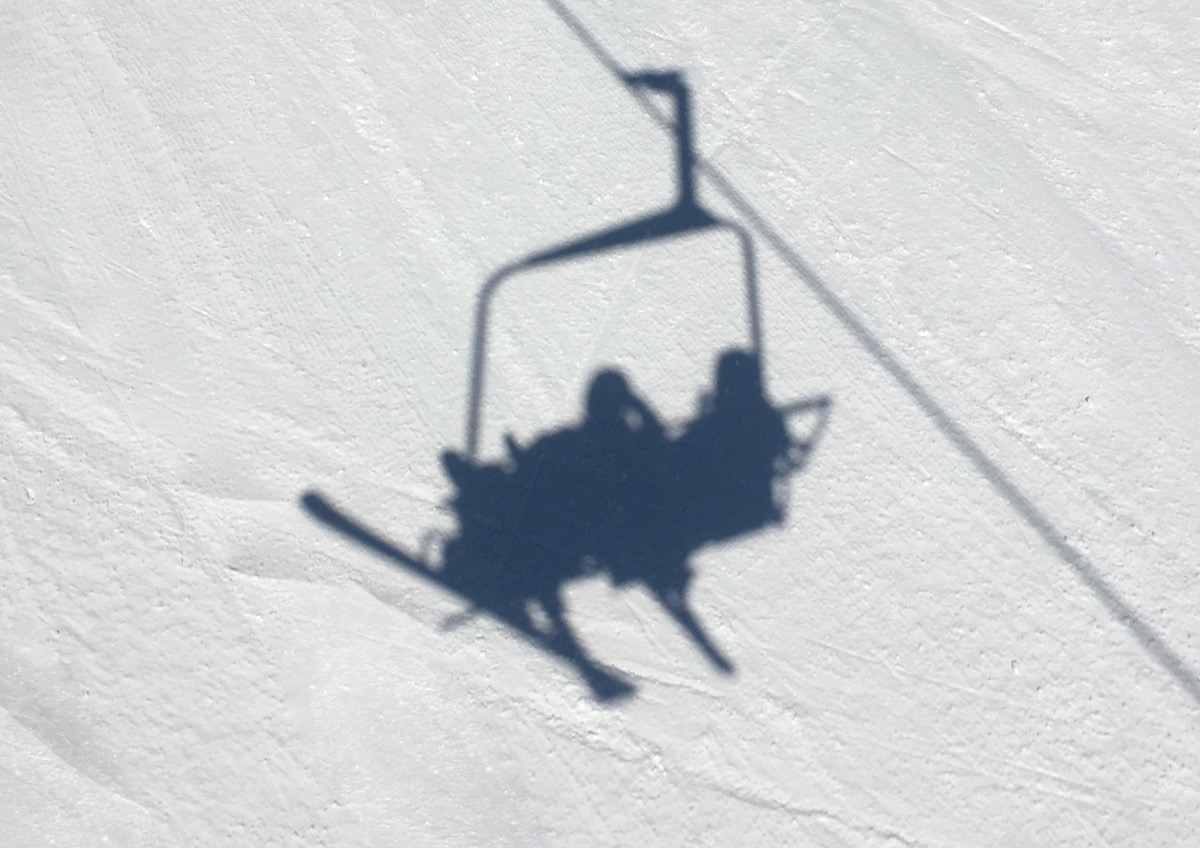 I've done some informal research on this, reaching out to other skiers. Some people come back with "my kids" or "my family." I'm sure those folks are sincere. Skiing with my kids is one of the great joys in my life and they're getting better. Every time we go out, they are a little bit closer to achieving perfect ski buddy status. They should be, I've been brainwashing them since the age of three.
But if "kids" or "family" is your only answer, it's a cop out. So what makes a good ski buddy? It's not an easy question and there are probably as many answers as there are skiers. What we're talking about here — if we're being completely selfish — who will maximize your ability to enjoy the day. The question is as much about you as it is about the other guy, or girl.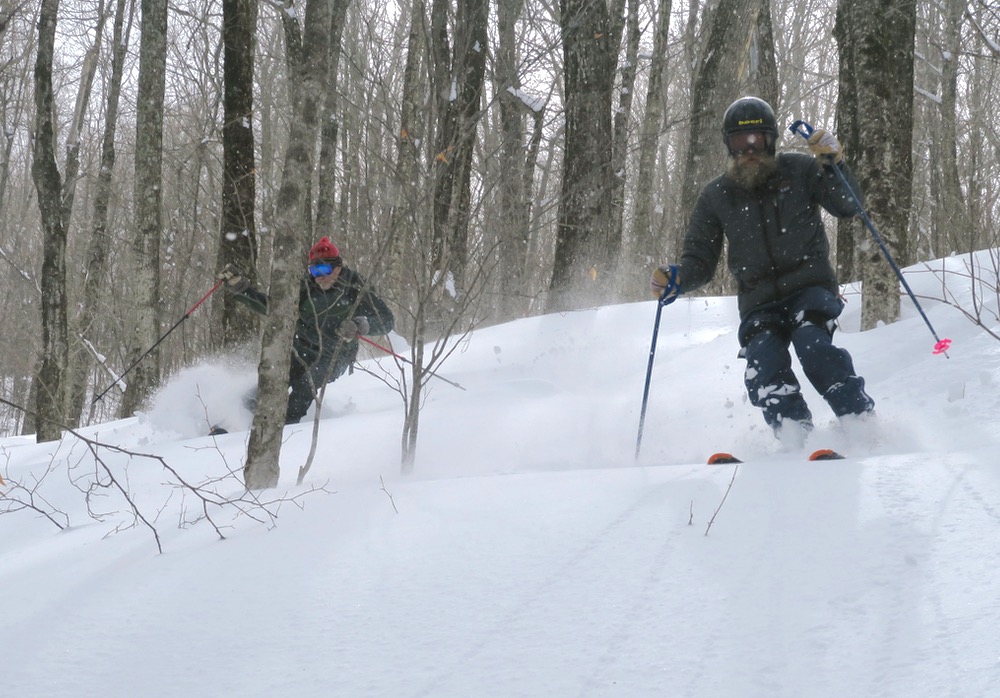 Does your partner get up early to ski? If not will this ruin your day? Sometimes I want to get first chair and other times I have trouble getting out of bed. I don't mind catching up with somebody when they're on run two or three and, conversely, don't mind taking a couple by myself either. People who are more competitive might not enjoy the day, knowing that their ski buddy is two runs ahead of them all day. Is this where your head is at?
Does your partner want to ski the same terrain? If not, are you flexible enough to take turns choosing? For that matter, where do you fall on the whole terrain vs conditions debate? This may seem like a side issue but it's going to affect where you go so it's a source of possible friction.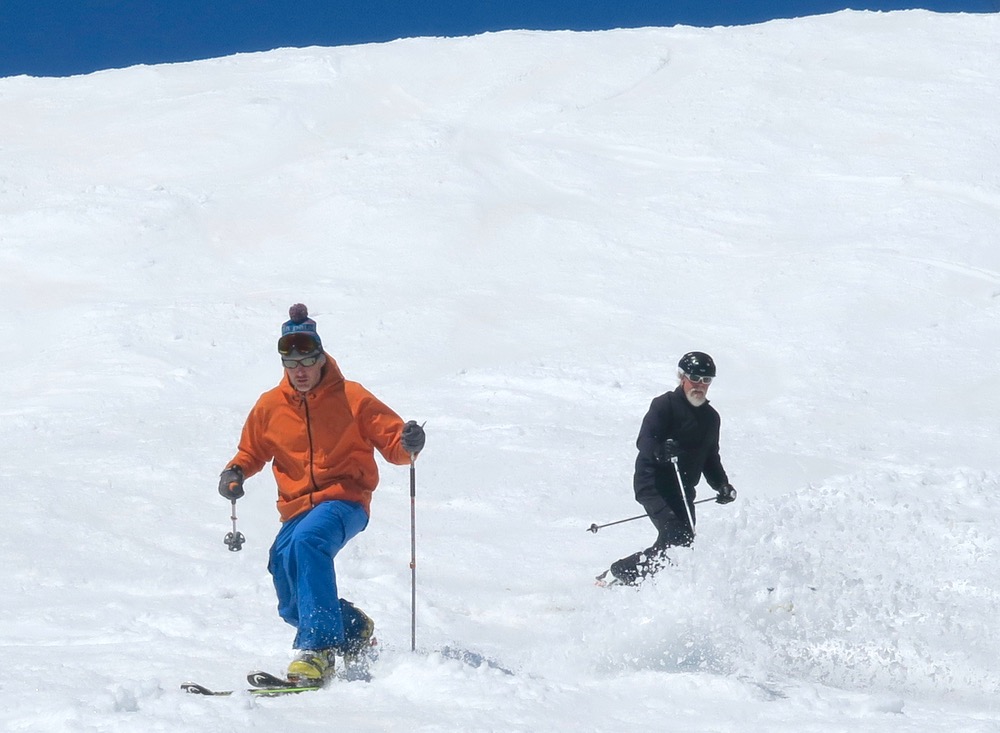 I know a number of people who are fun to hang out with, but they're just a lot more casual about skiing then I am. They want to avoid encountering ice at all costs. If I let them choose mountains I might end up at Windham instead of Plattekill because they groom more. Think about that for a second. Yeah.
Can your partner handle the terrain you want to ski? Will you be annoyed if your ski partner can't keep up? Do you need your ski buddies onboard, charging hard from bell-to-bell or is a half day cool? Hot laps all morning, three beer lunch and a laid back cruiser afternoon? That sounds like a fun day to me. Is it cool to cut out and head home at three or do you need your bro's to hang around for apres?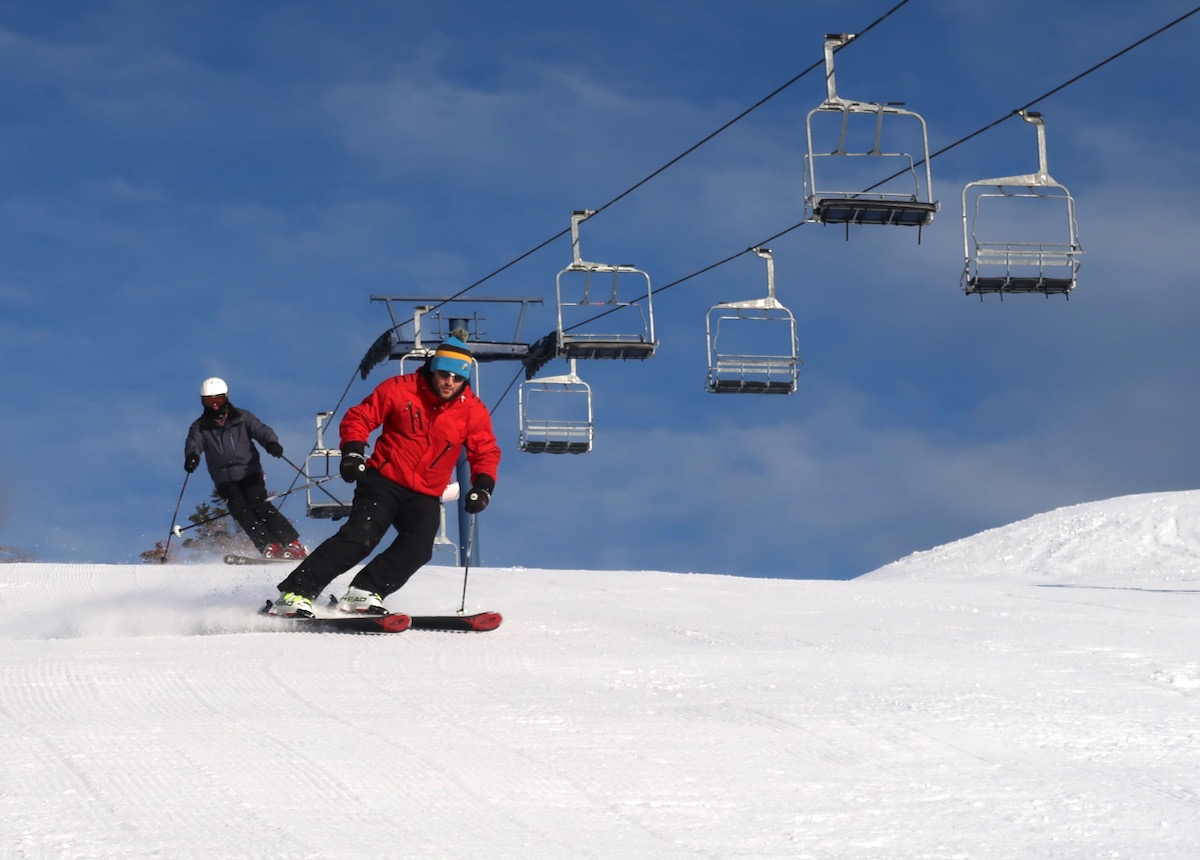 For that matter, is the bar scene more important then the skiing? If it is, I'm not gonna judge you, but it's not where my head is at. These are all things to be considered. And somebody that's perfect for you probably isn't as good for somebody else.
I'm not saying I can't compromise. I don't mind slowing down to hang out with a certain person who might be a pretty crappy skier. When this happens, I may have to accept fewer runs on green trails or the easier blues and completely avoid the trees or any ungroomed terrain but that's fine. I may even ski Stratton with her. But, as much as I might enjoy her company, I can't say that she's a great ski partner.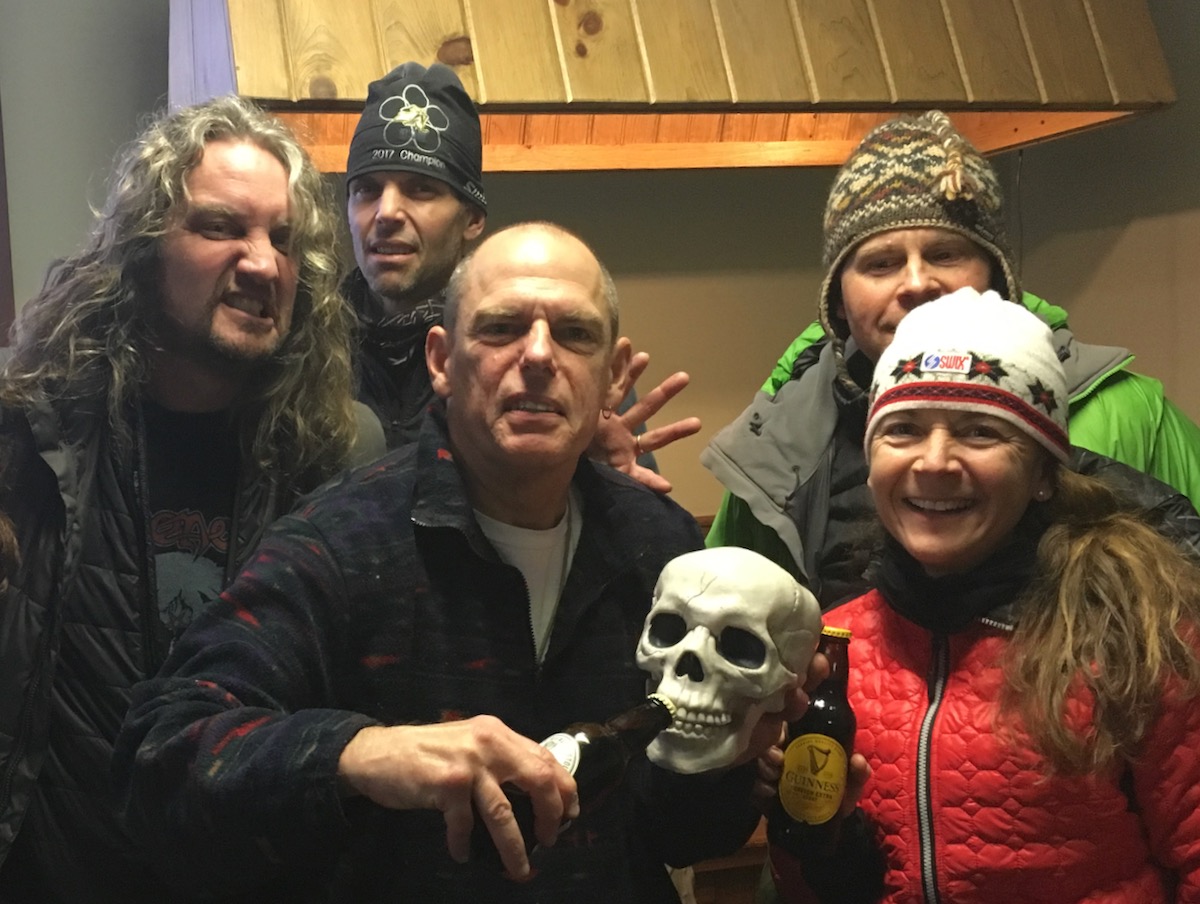 I'm not suggesting you should blow up relationships in order to improve your skiing experience. But we're talking about something different now. A good ski partner really ought to help you in your pursuit to a good skiing, however you define it.
What do you look for in a ski partner? Alpine or nordic, post in the comments below.