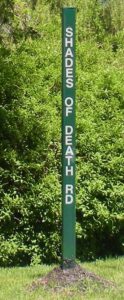 Usually, my overdistance day is on foot, or on skis. The pandemic hasn't changed my training routine; I'm pretty solitary during dryland season. Before the lockdown, I was looking forward to two big events in August: the Whiteface Sky Race and the App Gap Challenge roller ski race.
With social distancing the new rule, NENSA served up the #25KinMay Challenge. You can choose different distances depending on your goals. With my eyes bigger than my stomach, I signed up for the Keep Up With Beckwith class — Justin Beckwith is NENSA's competition director and an all around good guy. 200 kilometers in a month? Looking back through old training logs, I saw that I generally log around 60 km a month on roller skis. Gonna have to up my game.
So instead of running last weekend, I drove to Allamuchy Township to attempt a 30 km ski. When people trot out the hoary line, "You from Jersey? What exit?" they're usually thinking about the tank farms around Carteret, fire coming out of refinery smokestacks visible from the NJ Turnpike. That's fine; just keep that stereotype in your mind so the open space we have here remains open.
In Warren County, Allamuchy and environs is the polar opposite. Countywide, there's over 17,000 acres of preserved farmland, as well as the oddly named Jenny Jump State Forest. Leaving my car at the Allamuchy elementary school, I clipped in to my roller skis and headed down Alphano Road.
The governor recently relaxed some social distancing guidelines, as evidenced by families gathering for softball at a field a kilometer in.
Although I'd scoped out my route ahead of time, I missed a turn and went two miles out of my way. Good notes are important, people. I retraced my strides and turned in to Long Bridge Road. After crossing the Pequest River, I turned on to Gibbs Road. Farmland stretched out in all directions, waiting for planting. One can see for miles. At the end of Gibbs Road, a herd of longhorn cattle grazed in a pasture.
While the roads had generally low traffic, one could hear the moan of tires on the interstate, a few miles away. Except for a group of motorcyclists, some who cut it a bit close when they passed me, it's a safe place to roll. Red-winged blackbirds soared over marshy spots. If you could be charged with DUI from the aroma of lilac, I would have been in trouble.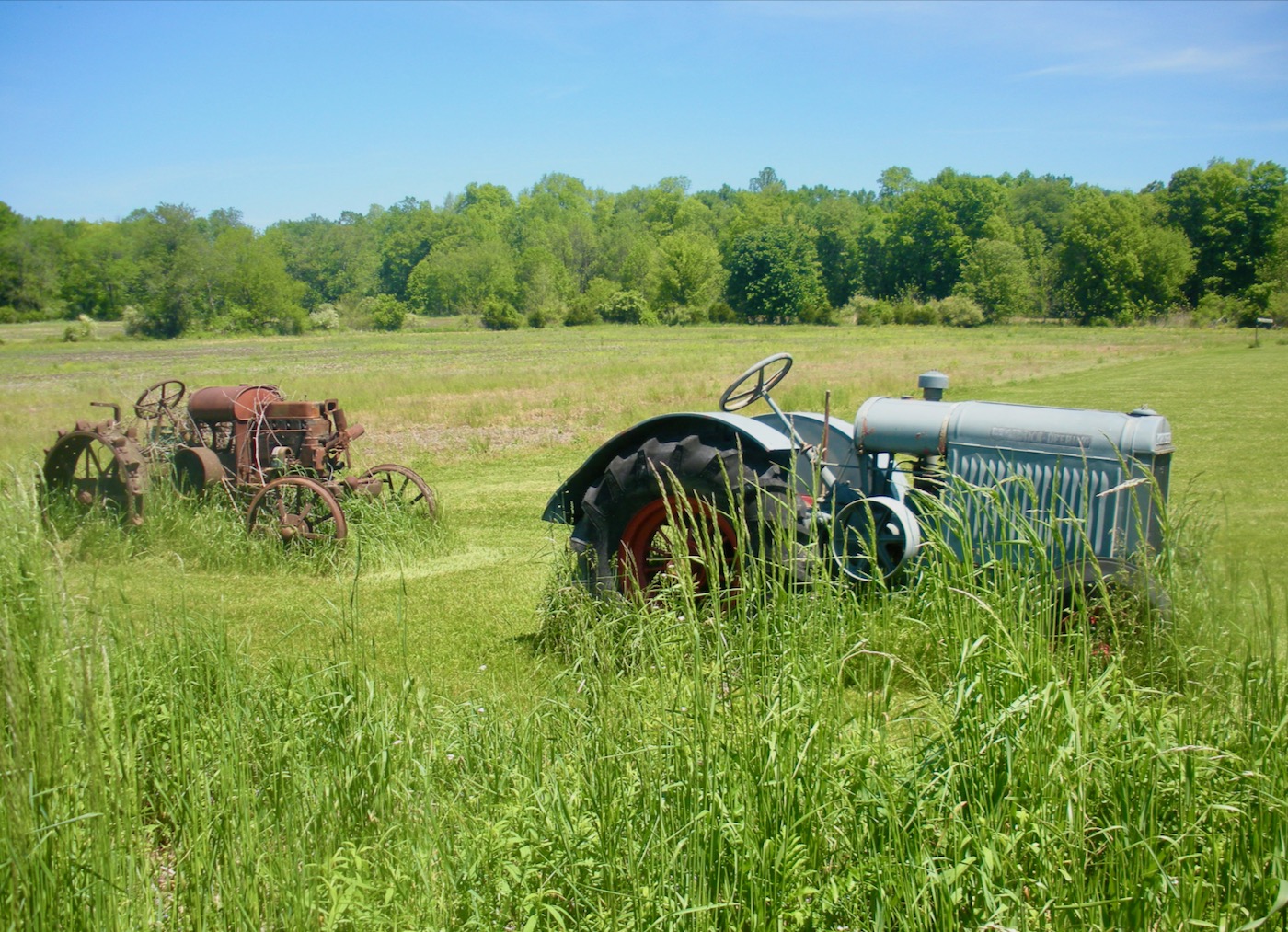 Gibbs Road brought me to the road with the awesomest name in the world: Shades of Death Road. Running from Allamuchy farm country, through Jenny Jump State Forest, to Great Meadows.
For a road a mere seven miles long, Shades of Death has an awful lot of speculation on how it got its name. One legend posits that a car load of teenagers ran off the road at night after the high school prom, killing one of them. Older stories attribute the name to a murderous band of brigands, an annual outbreak of malaria, or white settlers who murdered a band of native people and dumped their bodies into a lake.
Several years ago, I cycled the length of Shades of Death as part of a larger loop. Today, skiing out and back would be a big chunk of my day. I headed west. After rolling beneath the interstate, farmland changed to forest, and the road became a bit more rolling.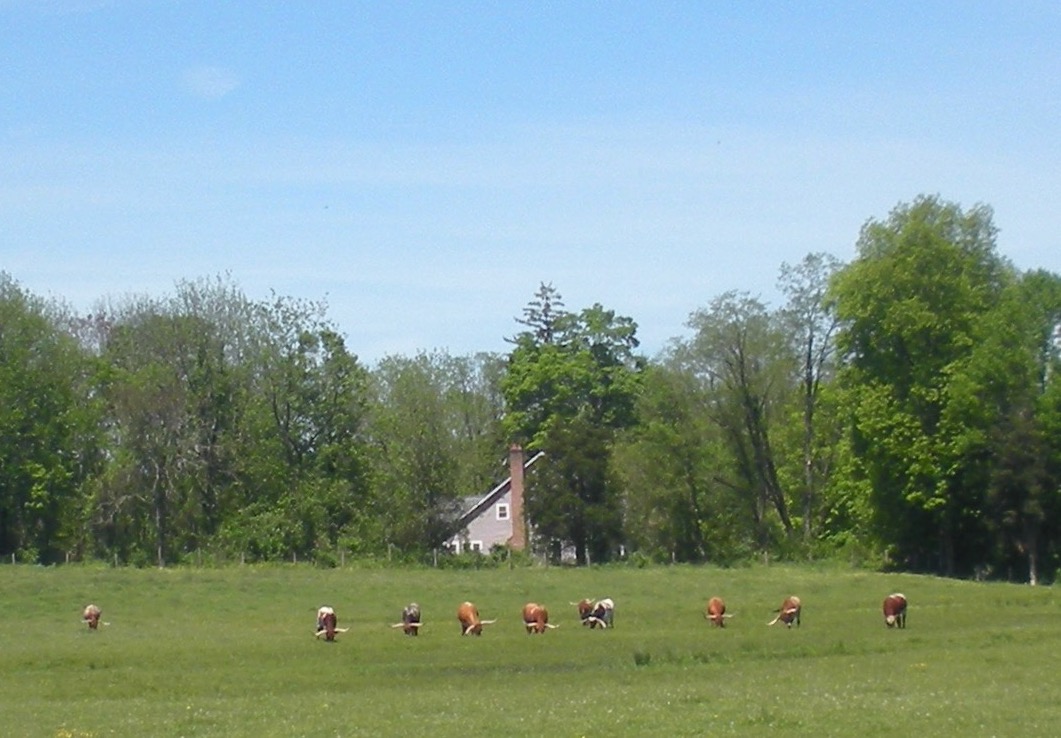 At around three hours in, the road changed from medium fast pavement to chip seal, and forward progress became difficult. Roller ski wheels rotate around 7200 times in a mile. Pavement quality that you don't notice in a car or on a bicycle becomes glaringly evident.
After half a mile of struggle, I chucked it. I still had to get back to my vehicle, and I was dehydrated, and getting a blister on one foot. Turning, I retraced my steps, past Gibbs Road to where Shades of Death dead-ends. Two miles back to the car. I turned on to an unnamed county road, tiptoeing past a herd of Herefords right by their fence.
There's plenty more road to explore here. I may not make my 200 km this month, but I'll be back.