There's always this looming feeling of dread for skiers and riders as we enter the month of March. The sun may be shining and the weather warmer but that means the snow will soon melt and our season will be over. You want to make every weekend count.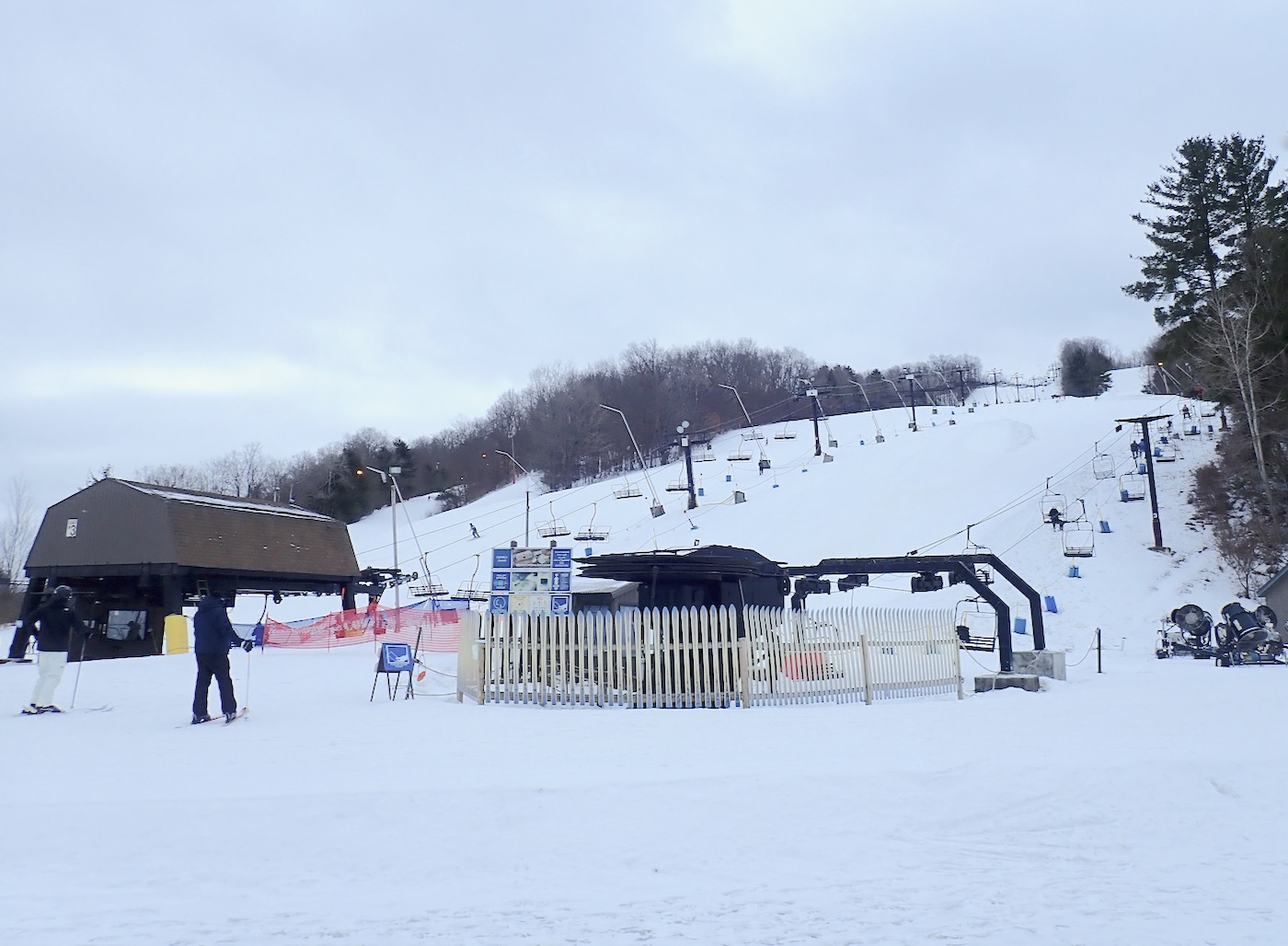 Swain hosted its spring carnival last Saturday but it could have easily been mistaken for a mid-winter day. A bit of lake effect dusted the mountain the night before and the temperatures were in the mid teens. Swain is one of the mountains I grew up riding so I was excited to get back and see what was new.
Things were just getting started at the mountain when I lined up for tickets at 10:00. A full slate of activities had been planned for the day and local vendors had come out to show off product and give out samples. I talked to the guys from Neon Wave board shop and eyed a split board they had to demo, as this year had me thinking more about backcountry.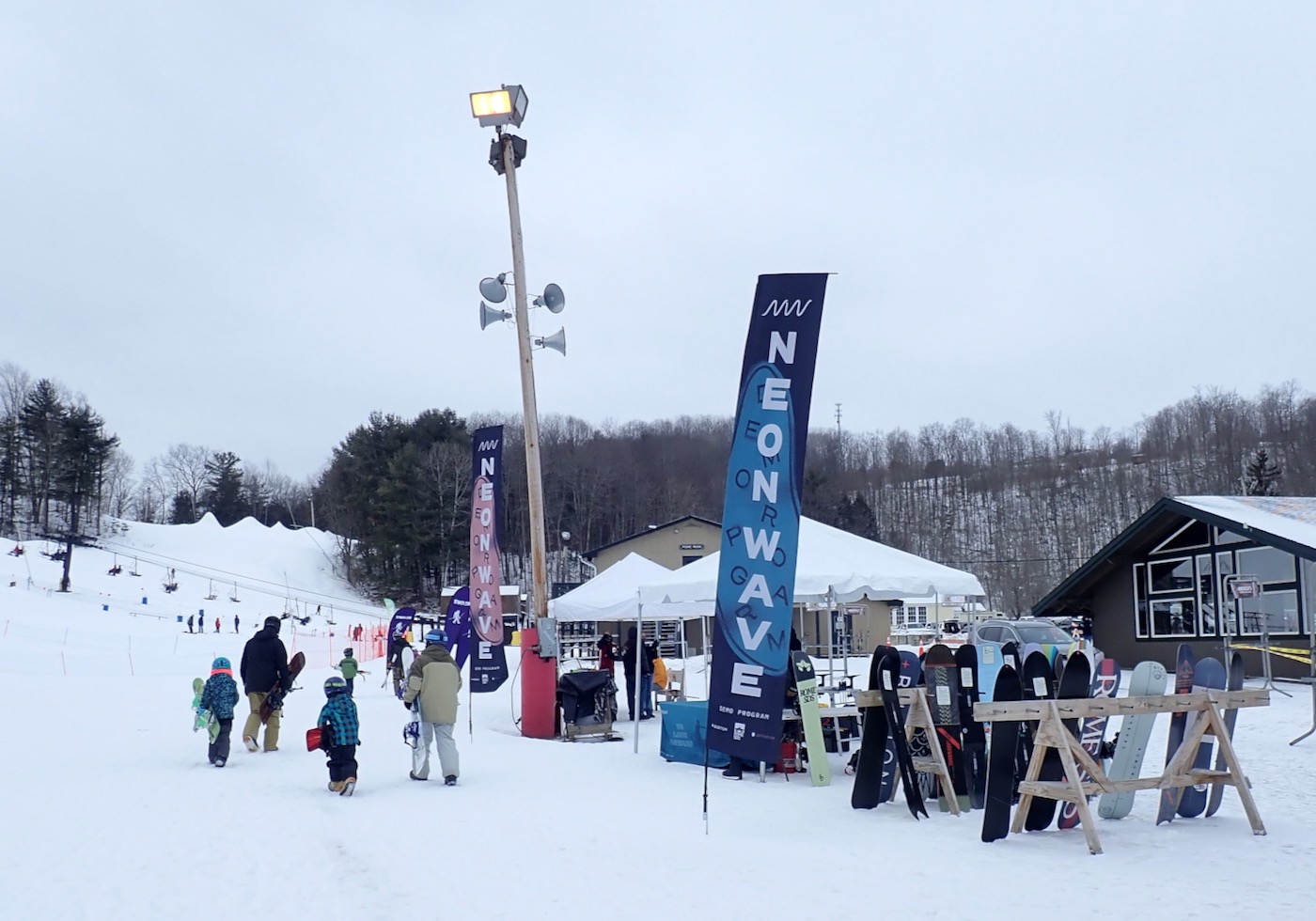 Before I was done fantasizing about BC powder my friends Katie and Alex had shown up. We headed up Chair Two and to skier's left for some blues to warm ups. The new snow was mixed in with the previous week's corn snow and it ended up being a sweet groomer day.
We worked our way to the center of the mountain to steeper trails like Brewer and Robinson's Run. It was starting to get lively but with all the chairs running we never waited in line. Eventually we headed back to the base area to check out some of the events.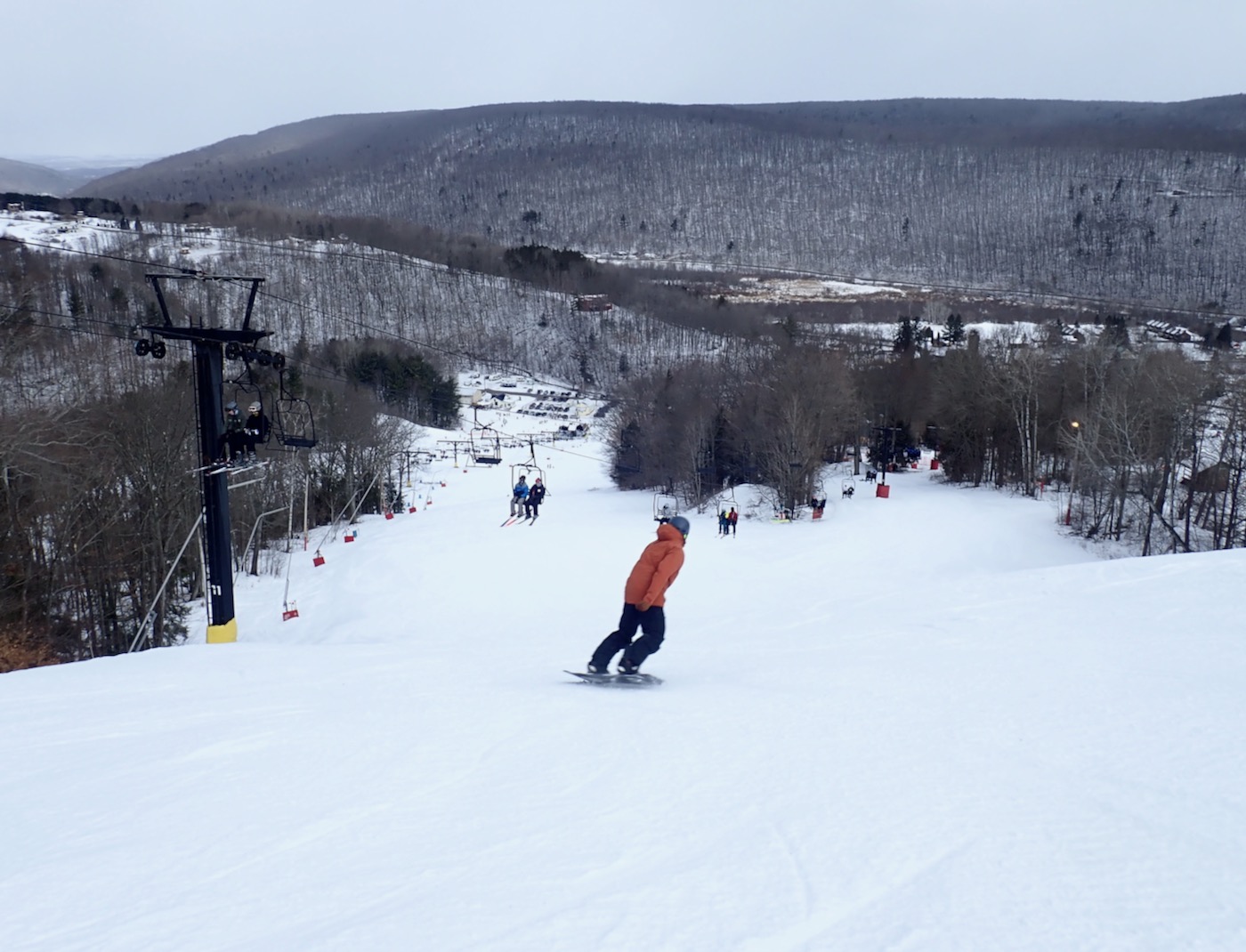 The rail jam caught my eye. The park set up looked super fun and I signed up. I like to push myself and find I need a little motivation to do so. I battled it out with an up-rail, taking a few good slams before landing the tricks I wanted. The stoke was super high and I had a great time.
Afterwards I caught up with Adam Dwyer, the park manager who had hosted the jam. Adam is a Swain local who grew up here. His passion for Swain and skiing is immediately apparent. He told me the park crew has been working hard all year to keep things fresh and they are hoping to ride the momentum and keep expanding. I thanked him for his time spent running a great event before meeting back up with Alex and Katie.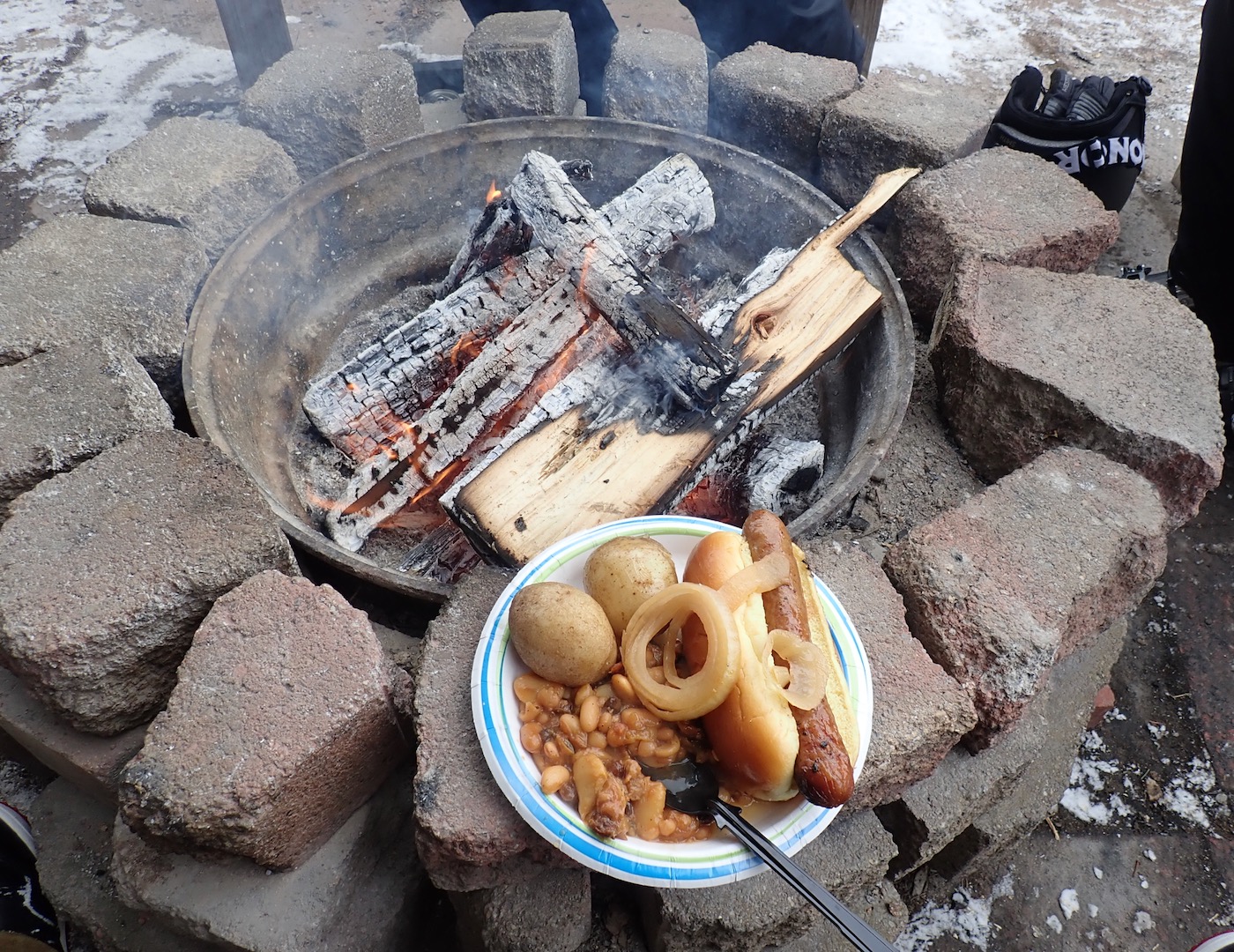 After a few more laps, the beating I took from the rail jam started to catch up to me. We hung out around the base area enjoying the beer samples and food. At 3:00 we caught the dummy derby where homemade sleds are sent off a huge jump. It was pretty hilarious and my personal favorite was the Bernie sled mittens and all, sending it!
The seasons will inevitably change but for now there's snow on the ground and the lifts are spinning. It's been encouraging to see all the snowmakers fire up last week with a final push. I think after the rug was pulled out from under last year's season, no one is taking it for granted this year. I'm going to ride into April, so I'll stretch it out, pop a couple Advil this week and get ready for the weekend. See you out there!
---
NYSkiBlog is joining with The Indy Pass to bring exposure to independent mountains.
This piece is part of our effort. For more information on The Pass visit the Indy Pass.
---